It's almost hard to believe that just a few years ago, the superhero market on television was Smallville and nothing else. Then Arrow debuted, followed by Marvel's Agent of S.H.I.E.L.D., and now, we're in the midst of a full-blown explosion of TV shows based in some way off superhero or comic book properties. ("Superhero show" is obviously a misnomer here, but since not all of these characters have comics origins, "comic book show" doesn't quite fit either.) Some might argue that some of these characters don't really need their own show. And that's probably true, but as someone who's read more than a few (thousand) comics, I've often been pleasantly surprised by the quality of solo comics starring someone I didn't think needed their own book, either. As long as the quality is there, I'll be there.
So which shows will be quality this fall and next spring? Well, your guess is at least as good as mine, but if there's one thing the internet has taught us, it's that you don't need to be perfectly informed to share a possibly inaccurate opinion. So here's a ranking based solely on my excitement levels for each show. While there are at least a dozen other shows currently in some stage of development, these rankings will reflect only those currently scheduled to debut before summer 2015.
–
Zombie Division
2. iZombie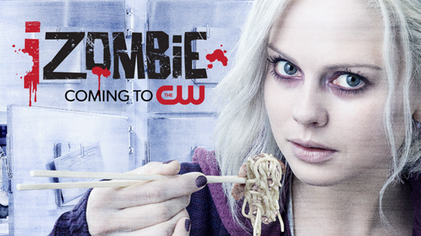 Based on: 2011-2012 series from DC Comics' Vertigo line
Network/Debut: The CW; midseason debut with exact date TBD
Pros: The comic book iZombie, by Chris Roberson and Michael Allred, was very well-regarded, and this adaptation is helmed by Rob Thomas of Veronica Mars and Party Down. And as oversaturated as the zombie market is, the premise here stands out, with an intelligent zombie who gets a portion of the memories from the dead brains she eats, a power she uses to solve crimes.
Cons: Another fucking zombie show? When Sira was talking about shows we didn't really need, this could have been Exhibit A. And its status as a midseason replacement show might be a sign that even The CW, which doesn't require as high of ratings, doesn't have a ton of confidence here.
1. The Walking Dead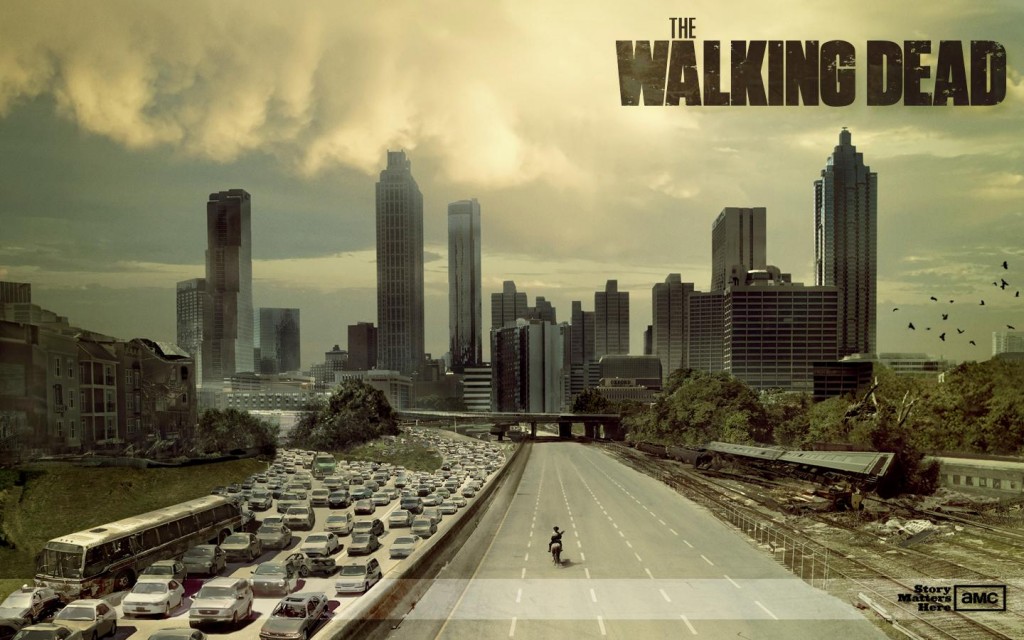 Based on: Ongoing series from Image Comics, 2003-present, by Robert Kirkman
Network/debut: AMC; debuts Sunday, October 12 at 9/8c
Pros: It's the most popular show in the history of basic cable television, which is probably a good sign. It inspires crazy amounts of fandom. Confession: I don't actually watch this show, and while I don't doubt the quality, I'm just not into zombie stuff enough to have any plans to change that. But if you're already a fan, I'm sure you hardly need me to tell you of its Pros anyway.
Cons: I don't know. Maybe the midseason breaks are tough to deal with?
–
Non-Zombie Division
7. Gotham
Based on: DC Comics characters; semi-inspired by the concept of Gotham Central comic book
Network/debut: Fox; debuts Monday, September 22 at 8/7c
Pros: Gotham Central showed that it is absolutely possible to tell a compelling story about the police of Gotham City without actually showing Batman. The show has assembled a pretty strong cast, with Donal Logue's Harvey Bullock and Robin Taylor's Oswald Cobblepot earning particularly strong reviews from those who've seen the pilot.
Cons: I know it's unfairly vague to say, but this just doesn't feel like it's going to work. Some of the elements we've heard thus far — bringing in Catwoman and Poison Ivy as girls, for instance, who already look well on their way toward their adult alter egos — gives the show more of an X-Men: Evolution vibe than a Gotham Central vibe. I'll of course still give it a shot and am hopeful, but I'm just not as excited for this one.
6. The Flash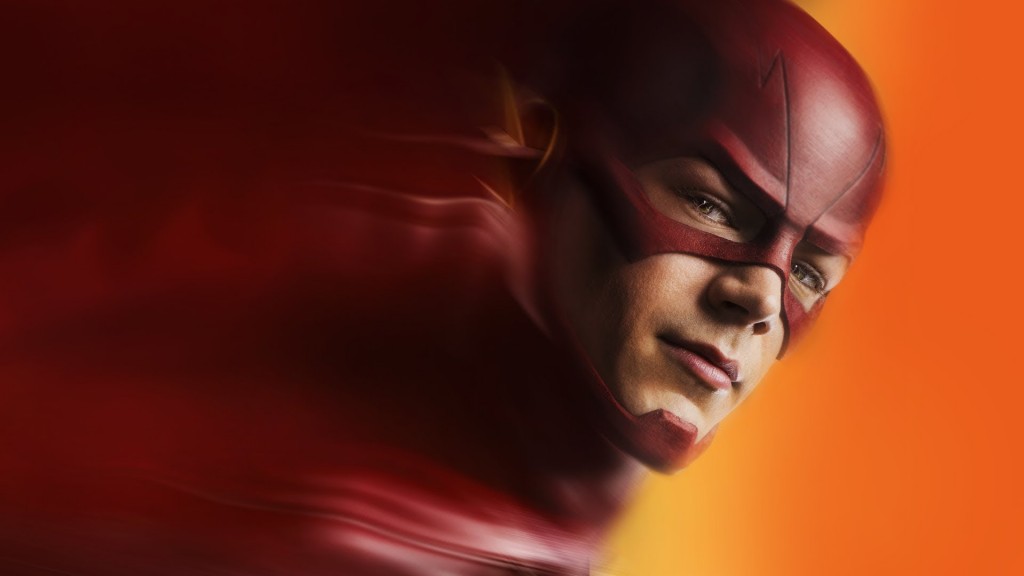 Based on: DC Comics characters
Network/debut: The CW; debuts Tuedsay, October 7 at 8/7c
Pros: It shares creative team members with Arrow, which has delivered two very fun seasons that serve as a strong template for superhero shows. Grant Gustin really nailed the aw-shucks good guy vibe of Barry Allen in his Arrow guest star spots. Reviews say the pilot embraced a more lighthearted tone than Arrow, which is appropriate for a Flash show. We'll get some crossovers with Arrow, which should be fun. And most importantly, Tom Cavanaugh is in this.
Cons: Andy reviewed the pilot here, and it sounds like a pretty mixed bag. That lighter tone in the Pros is apparently also a Con at times in actual practice, with some weak dialogue. Hearing about the heavy reliance on stock character types is a disappointment, as that's always been one of The CW's flaws. But I'm still legitimately excited for The Flash, so it's placement here is a good indicator of my enthusiasm for the remaining entries.
5. Daredevil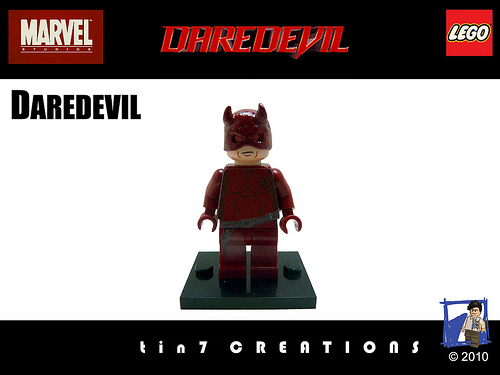 (The new show doesn't have any images of its own yet, so I thought the Daredevil Lego figure would conjure more positive emotions than the Daredevil movie.)
Based on: Marvel Comics characters
Network/debut: Netflix; May 2015
Pros: Marvel Studios has an impressive track record in developing its characters, and Netflix has had major successes itself with original programming. The production style should make it easier to create a single unified story without any extended lulls. You can binge watch it all without having the horrifically long wait of seven days between episodes. Parts of its cast look very strong; Vincent D'Onofrio should be a great Kingpin, and my long-time crushes Deborah Ann Woll and Rosario Dawson are onboard. Woll might actually be able to make Karen Page interesting. Dawson's role in unspecified, and while speculation is pretty heavy that she'll be Elektra (and she probably is), I'm holding out hope that she's someone we haven't seen in live action yet (Typhoid Mary being my personal choice).
Cons: I liked Charlie Cox well enough on Boardwalk Empire, but he didn't strike me as someone who would really be right for DD. I support any members of the Mighty Ducks getting work, but it's hard to look at Elden Henson's filmography and not wonder if Marvel's famous stinginess in paying actors played a role in him getting hired as Foggy. The show also lost initial showrunner (and Whedon and Abrams alum) Drew Goddard to the Sinister Six movie, though replacement Steven DeKnight has solid credentials himself.
4. Constantine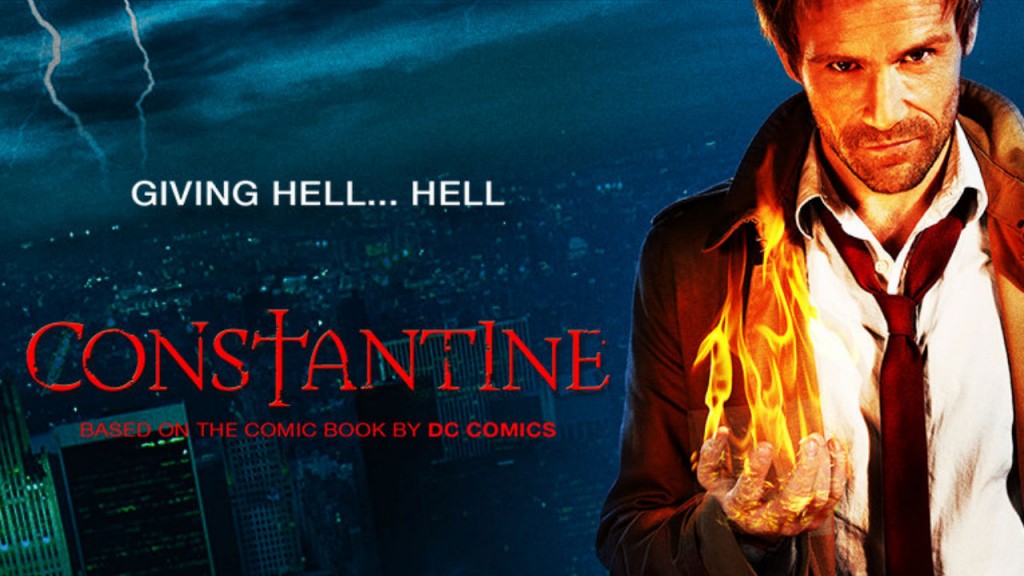 Based on: DC Comics characters
Network/Debut: NBC; debuts Friday, October 24
Pros: John Constantine is an outstanding character, originally created by Alan Moore but with a ton of growth in different directions since. Actor Matt Ryan looks and sounds perfect for the part. Andy was very impressed with the Pilot, and Andy is never wrong. If done well, this could be as good as any show on this list.
Pro and Con: The Friday time slot is both a blessing and a curse. It's an indication the network doesn't have tons of faith in a show's ability to get ratings on more competitive nights, but it also can take some pressure off a show, since lesser ratings are needed to survive cancellation on a Friday.
Cons: The show changed its lead female character already. Constantine can't smoke on network TV, and while I'm not exactly pro-smoking, smoking has been such a constant part of his character that it's hard to imagine him without it. The show is also omitting his bisexuality, particularly unfortunate in a genre that already has problems with diversity.
3. Arrow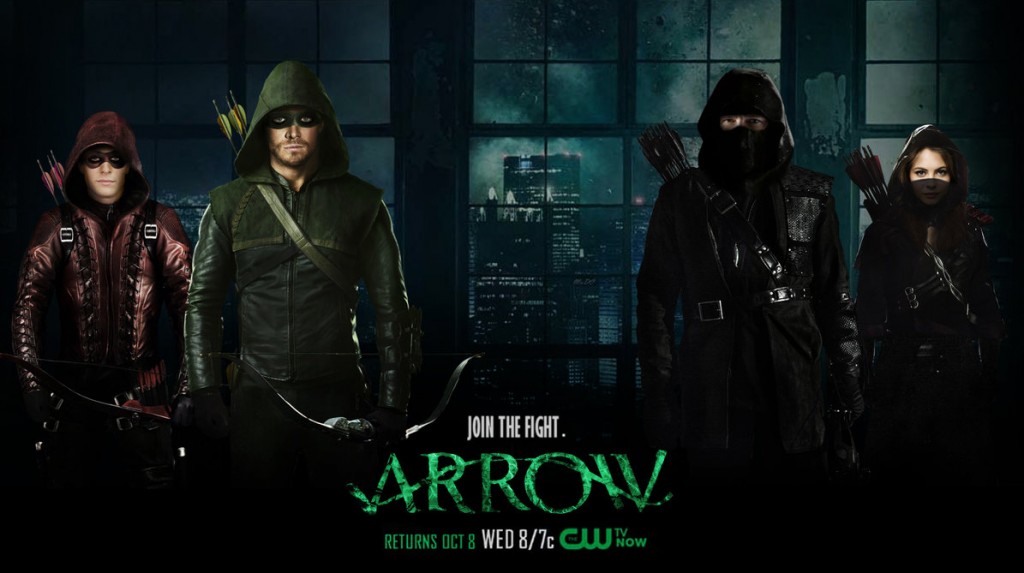 Based on: DC Comics characters
Network/debut: The CW; debuts Wednesday, October 8 at 8/7c
Pros: This is the most proven superhero show on TV and by rights should arguably be No. 1, but I just like the upside of the next two a little more. Over its first two seasons, Arrow has proven an ability to throw a lot of wish fulfillment at fans, taking advantage of being separate from the DC Cinematic Universe to give us tons of heroes and villains without any concern about them being used elsewhere. Its cool factor is off the charts when it's firing on all cylinders. This looks like the season we get the Olicity romance kicked up into full gear, not to mention the return of John Barrowman to a series regular and the entry of Brandon Routh. The cast members just have great chemistry and seem like nerds/fans themselves, which maybe shouldn't matter but really does make me feel warmer fuzzies for this show.
Cons: Deathstroke is gone, and I'll miss Manu Bennett. Given the chance to cast one DC's greatest villains, Ra's al Ghul, Arrow chose … generic white guy. So that's pretty damn disappointing. They also cast Wildcat as young and sexy, which kinda ruins the character dynamic to me. Of course, the Con for The CW as a whole is the need for young/sexy casting with little diversity. Also, poor Laurel; she's still a Con, and nothing the shows tries seems to change that.
2. Marvel's Agents of S.H.I.E.L.D.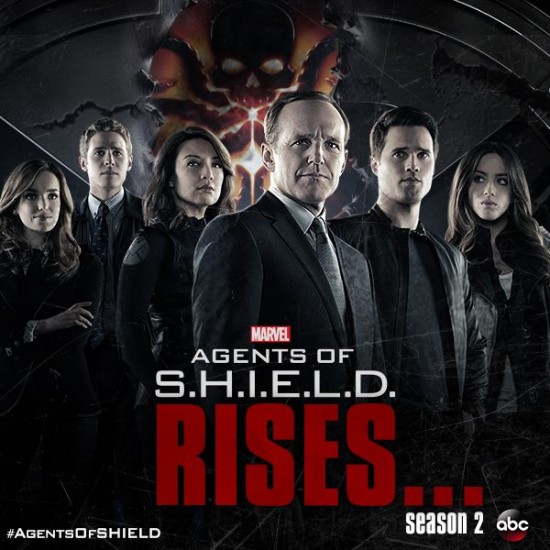 Based on: original Marvel Cinematic Universe characters and some Marvel Comics characters
Network/debut: ABC; debuts Wednesday, September 24 at 9/8c
Pros: Holy crap, talk about a turnaround. This series went from barely watchable at times during the first half of its first season to my favorite show on network TV by the finale. Criticize the early season all you want, but when things finally kicked into high gear, it became great. We now enter Season 2 with the characters more interesting than they ever have been, a lot of mystery, and with what sounds like a much stronger plan and focus, including an intriguing possible Big Bad in Daniel Whitehall/Kraken (played by great Whedon alum Reed Diamond). Add in Lucy Lawless as a sexy agent and Adrianne Palicki as Mockingbird (!!!) and a season premiere loaded with guest stars, and there is so much to be excited about here. Getting to see Coulson be the Director of S.H.I.E.L.D. should be, to quote Clark Gregg, "Squeeeee."
Cons: B.J. Britt still isn't a cast regular despite absolutely stealing the show down the stretch as Agent Triplett. I mean come on, give that guy a damn promotion already! And the first half of Season 1 has hurt a lot of fans' confidence in the show's ability to maneuver around the restrictions placed upon it by the Marvel movies, though personally, I'm feeling confident; nothing else is going to compare to Captain America: The Winter Soldier dismantling the organization in the show title. Also, they're introducing a mercenary whose name is literally Lance Hunter. Like, really?
1. Agent Carter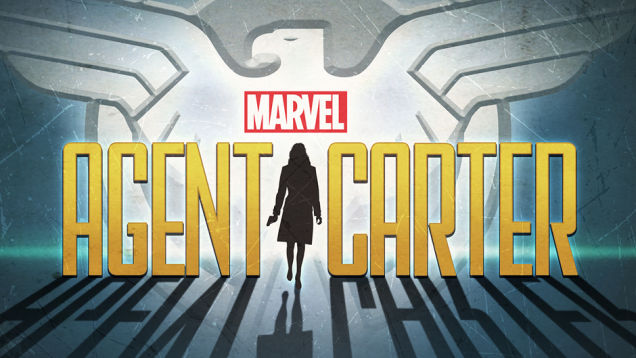 Based on: Marvel Comics characters, dramatically updated by the Marvel Cinematic Universe
Network/debut: ABC; debuts January 2015
Pros: Did you see the Agent Carter one-shot? Because hot damn, that was great stuff. Hayley Atwell proved in Captain America that she was more than just a love interest, but the one-shot proved that she can carry a story all on her own with confident ease. Given how many of us want to see a solo superheroine film while getting frustrated with the roadblocks, real and imagined, it's pretty freaking exciting to see a strong woman at least getting her own show. And Atwell's Peggy Carter is all you could hope for in a female lead for this: tough, smart, sexy, entertaining, British, and freaking cool. To make matters better, Dominic Cooper is reprising his charismatic role as Howard Stark, and we'll see the original (human) Edwin Jarvis. If Neal McDonough returns as Dum Dum Dugan, I might really lose it. I also think the midseason strategy could be cool, running a short season between the fall and spring halves of Agents of S.H.I.E.L.D.
Cons: There is some oddness to the report that the series is supposed to take place before the Agent Carter one-shot. Given that the one-shot takes place one year after Captain America is lost at sea, that doesn't leave a lot of time for this series' events. But even that might not a big deal; a second season can just fast forward a couple years to give us Director Carter.