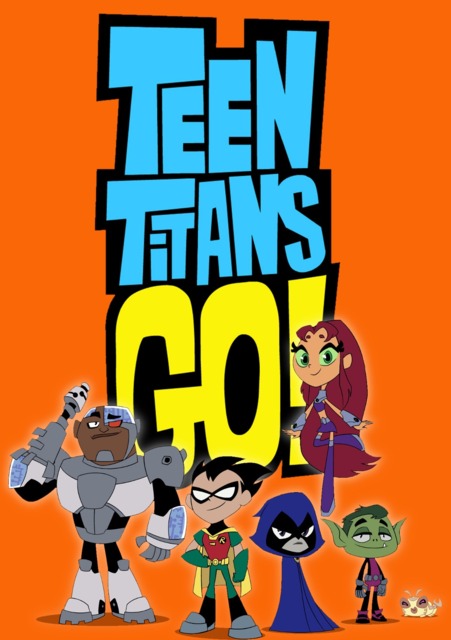 My plan was to leave before watching Teen Titans Go!. But instead, they moved it to NOT LAST, knowing full well that everyone would sit through it, to get to Constantine. Afterwards, my reaction:
WHAT DID I JUST WATCH?!
After watching Teen Titans Go! (the episode entitled "Friendship"), I unlocked many secrets to the universe, and about myself. I learned that I know nothing about what children's cartoons are these days; that's probably the most old-man sentence I've ever typed (my back hurts). I know very little about the Teen Titans, but I don't think the folks behind this Cartoon Network show do either. This show would've been incredible on LSD/all of the drugs.
This episode has a My Little Pony rip off show called Pretty Pretty Pegasus, a rainbow candy world that the Titans get transported to by Control Freak, who's basically a couch potato Bro-ny. Still with me? I don't think I am.
There are racist depictions of unicorns dropping beats, and a Goblin who just wants love, and an overarching theme of Friendship and hugs and shit. It's one of the weirdest 15 minutes I've ever spent.
I love that goth Raven was obsessed with Pretty Pretty Pegasus, and that it helped her go through dark times, and she's ultimately the only one who uses friendship and happy thoughts to defeat evil, rather than the violence that Robin, Cyborg and company (even the Pegasus') resort to exceedingly fast. I knew there was a reason I liked Raven in Injustice. There really isn't a reason that explains Teen Titans Go!'s existence sufficiently, or at the very least, this episode.
GRADE: Rainbows and several Brony boners (broners?)