Seven Inches of Your Time aims to be a place where movies, TV, sports, travel and booze commingle, get to know each other better, and mash their genitals for a bit, creating wonderful, (not) funny pieces of original takes on pop culture. We hope you spend all seven inches of your time, every day, at this site.
Meet "The Inches"
Andy Greene
Andy is an awful lot like Milk Duds. They're damn tasty, addictive, but they're a pain in the ass to get out of your teeth, and probably not worth your time, even seven inches of it. But if you don't have anyone to impress, and are patient, Andy is worth the wait, 43% of the time.
David Youngblood
David  lives in Oklahoma with his wife and two dogs. He works as a corporate lawyer, mostly so he can pay for his comic book addiction. He keeps a word document saved on his desktop to jot down some shockingly bad Star Trek fanfiction ideas. He enjoys taking internet quizzes about What Character from [insert reference] Are You?, but he's never satisfied with the answers. He only has one kidney, but two copies of the movie Thunderstruck.  He once thought he saw David Bowie on the street, then realized it wasn't David Bowie, but still told some people later that he'd seen David Bowie. His writing tends to ramble, but he's sorry about that in advance.
Barrett
Barrett likes bacon. And Teddy (pictured), the worst character on ABC's NASHVILLE, and perhaps ever. That said, he'd make a better Lex Luthor than Jesse Eisenberg.
Sira
Television connoisseur. Fairytale devotee. Decidedly opinionated.
Honest writer. Animated storyteller. Reel short.
Ryan
Ryan lives in Oklahoma City with his wife and various animals he has removed from their natural habitats. Ryan's great loves include (in order) Batman, sports, BBQ, comic books that aren't Batman, HBO, Diet Dr.Pepper, a good novel and Special K Cracker Chips. He's average height if you are reading this in 17th-century Europe.
Elvis
Self-important anglerfish, who spends what time he isn't rewatching CRUSTACEAN writing and directing shorts for Splot Studios.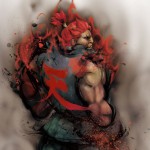 Tomás
Tomás doesn't really know any of you people– well, except Andy and that guy who saw David Bowie– but is excited to be here. His likes include fountain Pepsi, writing mind-numbingly amazing fanfiction (since SOMEBODY ELSE has cornered the market on bad Star Trek fanfiction), Nestle chocolate bars, his Mom's lemon meringue pie, movies and reading stuff. He can probably list every member of the X-Men up to 2004, but can't do math, which his mother and father find perfectly healthy. He is also quite fond of Andy's arbitrary use of numbers and percentages.
Chris
Chris doesn't like to talk about himself. In fact, Chris doesn't like to talk. Yet, he's everyone's favorite anyways. Also, he's probably drunk and/or watching the 90's X-Men cartoon.
Contact Us
[contact-form to='andy@seveninchesofyourtime.com'][contact-field label='Name' type='name' required='1'/][contact-field label='Email' type='email' required='1'/][contact-field label='Website' type='url'/][contact-field label='Favorite Cereal' type='text'/][contact-field label='Comment' type='textarea' required='1'/][/contact-form]