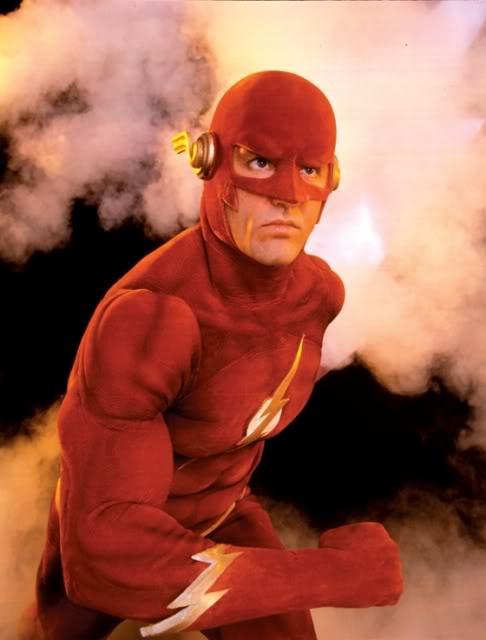 YE BE WARNED: ARROW 2×20 SPOILERS AHEAD, MATEY.
I have never read any of The Flash's comics. Frankly, the only thing I ever knew about The Flash was that he had a red costume with a lightning bolt and was part of the DC Universe. But that didn't stop me from Googling until I could Google no more when ARROW made the announcement that they would introduce The Flash during Season 2 to promote his Fall 2014 spin-off. As expected, the comicfans already can't stand the actor [Grant Gustin] that's been cast, and although I think he's the most precious of all the adorables I can totes understand why others may not be thrilled. However my big (and really my only) problem with this situation is: Is it really necessary for another superhero show?
SMALLVILLE, bless its heart, lasted for ten seasons. It was a fantastic run of a [mostly] wonderful show (seasons 6 & 7 did drag quite a bit) and when it ended you felt really good about it. Maybe a little shaky about the resistance and ultimate denial of giving the audience one look at Superman in all his spandex-glory, but confident that Clark Kent was moving on to do great things.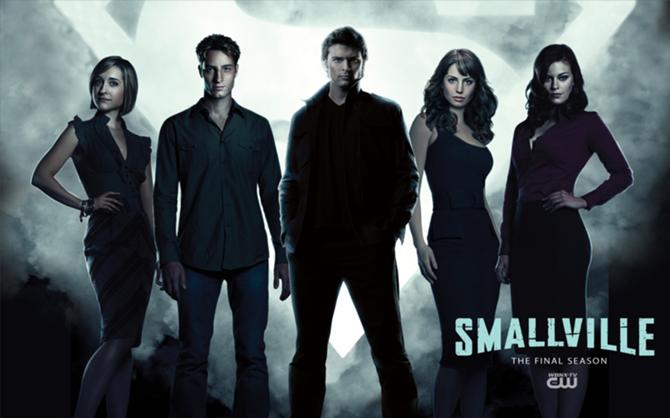 Now, with the emergence of superhero and comic-film branding taking over cinema, the push to bring our heroes to the small screen is growing, and fast. With ARROW debuting last year, it had a pretty slow start but thankfully has blossomed into a show that's found its feet with a great cast of colorful characters (no thanks to the Lance Ladies), and such deliciously tormented villains that you can't help but (SPOILERS!) mourn the murder of Mrs. Moira Queen. A believable blend of humans, science and super-powers, ARROW does not leave you wanting. Thus far we've had a phenomenal introduction of so many heroes and villains including Deadshot, the Black Canary, Sebastian Blood, Huntress/Helena Bertinelli and let's never forget the terrifying Clock King (Robert Knepper is the MAN).
ARROW, in combination with AGENTS OF S.H.I.E.L.D. (as much as possible, anyway) has fulfilled my necessary addictions to superhero drama while I [im]patiently await the next big-budget-blockbuster to come smashing into theatres (I also have a tendency to re-watch films many, many times over which does wonders for the cravings). But now, with the addition of both GOTHAM and THE FLASH hitting our idiot-boxes this fall [Ed. Note: Not to mention POWERS, HEROES 2.0, Marvel's DEFENDERS, CONSTANTINE, maybe PEGGY CARTER, PREACHER, HOURMAN], I have to wonder when enough will be enough. Now I love super-heroes as much as any nerd, but having them forced on me from every direction is going to wear out its welcome real soon.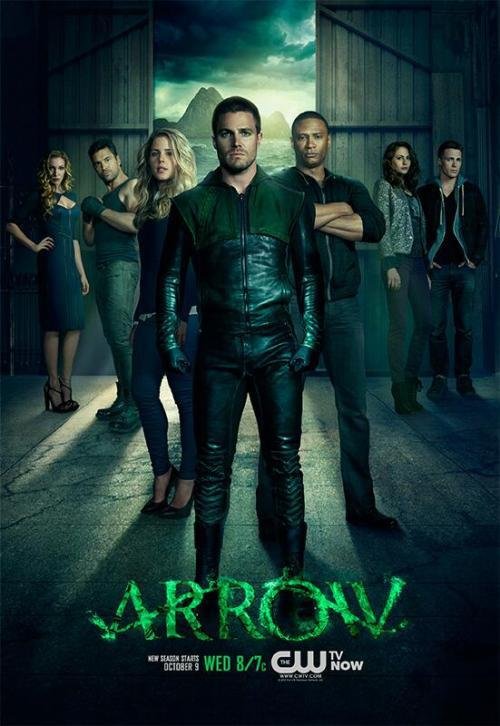 For now folks can't get enough of these caped crusaders, but just like the vampire obsession that's finally coming to a close after damn near 10 years, pretty soon it's going to start feeling like we're beating a dead horse. We've got superheroes in movies, on TV, in comics and graphic novels, what's next? Are we going to start doing radio-spots and audio productions?
Honestly, it almost feels like I'm betraying myself by saying "Enough superheroes!" but the more the studios capitalize on them, the less special they become. Fifteen years ago it was a huge, monumental moment in a geek's life that the X-Men were getting a live-action film, and now the studios will produce anything they can get their hands on (unless it's a super-heroine, of course.) Yes, we love the AVENGERS and X-MEN franchises, Nolan's BATMAN was a trilogy to stop the heart, and I think that with a little (or a lot) more love Snyder's SUPERMAN could be a fearsome thing to behold… But do we really need every hero ever to get their own show or movie? Where do we draw the line?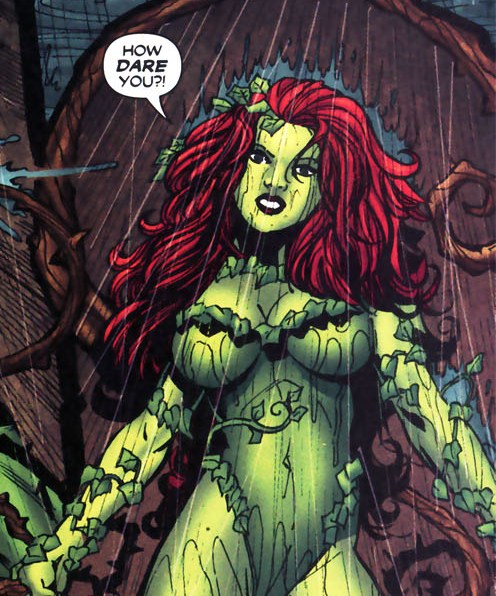 Of course I'm going to watch all these new hero shows and I probably couldn't stop myself from seeing all the upcoming movies even if I tried, but my logic-brain is feeling overwhelmed, angry and disappointed that instead of picking and choosing the best of the best to breathe life into, we're giving away studio money to characters that don't really need it. The Flash may be an interesting, dynamic character, but I'm not convinced that he needs his own show. Would I feel differently if that spot was being given to Poison Ivy or any of the four versions of Huntress? Probably, yes. That show would be something new, exciting and courageous; something that people wouldn't be expecting or even really know that they wanted until it happened [Ed. Note: WB's BIRDS OF PREY did happen, unfortunately]. It wouldn't be just another superhero television series, but an introduction to a new breed of comic adaptation that we haven't seen standing alone in 25 years: namely, the female kind.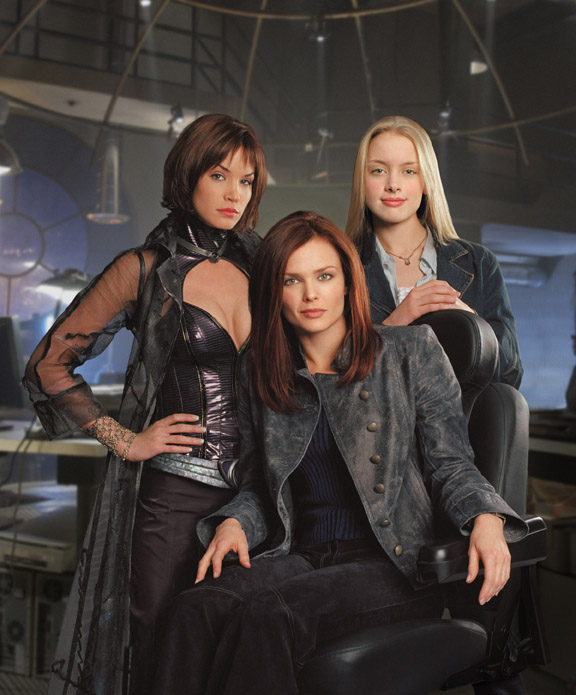 But really, the issue here is not about gender of character, it's about the fact that superheroes are becoming a dime-a-dozen instead of the rare gem they should be, and it's time to pump the brakes, hang up the cape, and get back to producing original (or just non-comic) media for a little while. It may not be a surefire money-maker, but a little deprivation will go a long way in reinvigorating that crack-cocaine, uncontrollable need for our leather-clad lovers to get back into their suits.
Toss the needle and flush the drugs, y'all. Let's all take a deep breath (but please don't hold it) and revisit this superfad of superheroes in a few years' time.