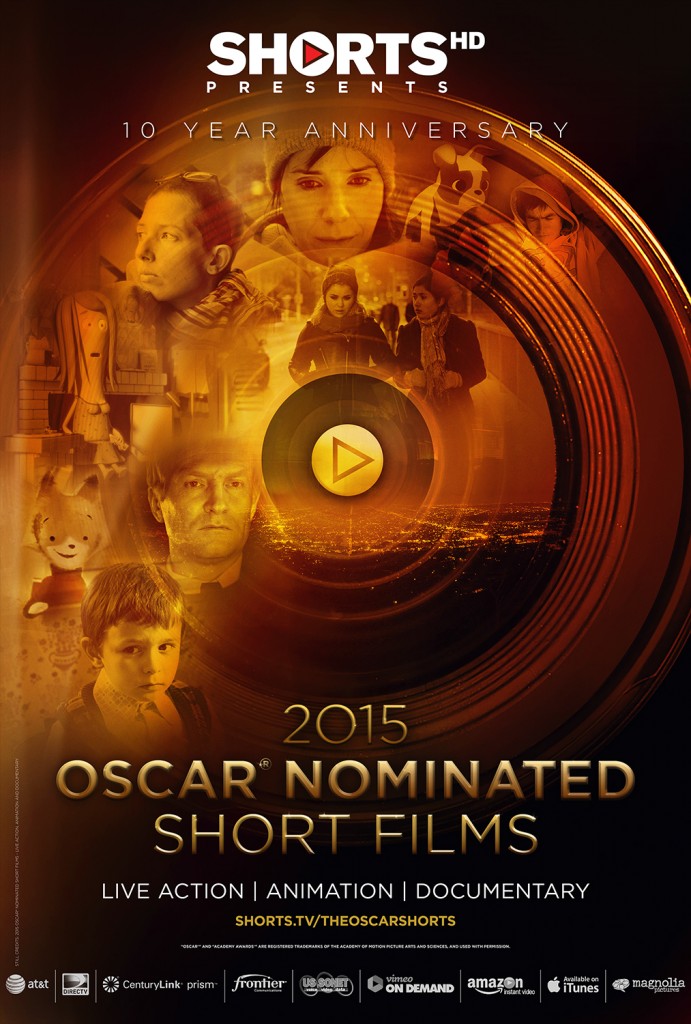 While nobody would argue that the Oscars are a fair representation of the best movies of any particular year (and are a white male heavy bunch), many of the less-publicized categories still have the capacity to inspire and surprise. Yes, Boyhood is important. But so are the foreign language nominees, the documentaries, and of course, the shorts, separated in three categories: Animation, Live Action and now Documentary. Last year I had the pleasure of ranking the Oscar nominated short films, and I'm taking another shot at the impossible task this year.
I spent an inordinate amount of time discussing how "sad" movies shouldn't be avoided in my review of the Oscar nominated Timbuktu, and these Documentary shorts challenged my resolve. Every single one of these short films are tough to watch, providing snapshots of systemic inequity, illness (ranging from PTSD and cancer to an incurable disease that effects babies) to animal brutality. Many of these documentaries are great, and they're all important. You'll feel (justly) like an asshole for being upset about anything in your life; everything is put into perspective.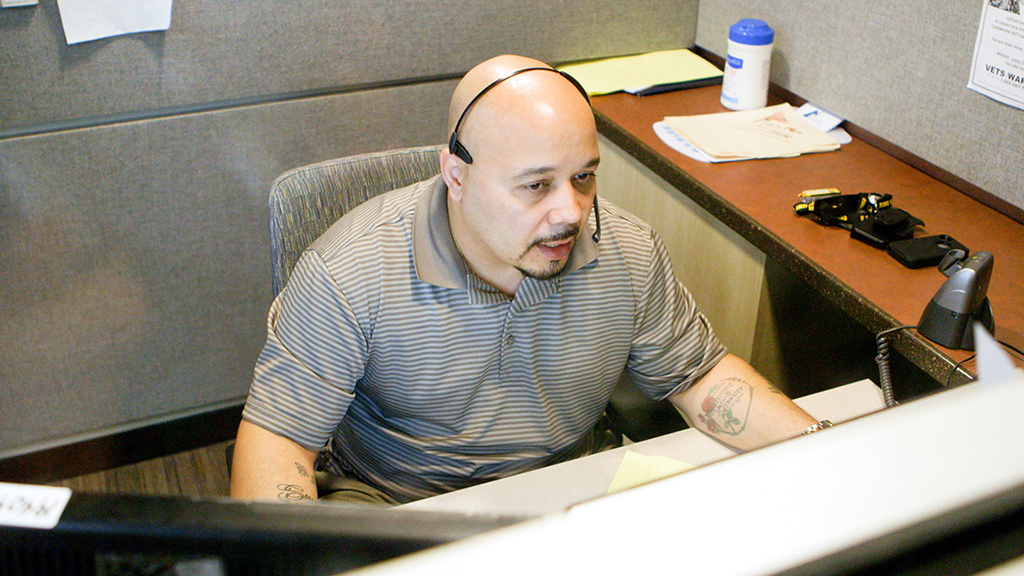 5. Crisis Hotline: Veterans Press 1
Country of Origin: USA
Director: Ellen Goosenberg Kent
Synopsis: The timely documentary spotlights the traumas endured by America's veterans, as seen through the work of the hotline's trained responders, who provide immediate intervention and support in hopes of saving the lives of service members.
You know it's a bleak year at the Oscars when not one, but two films are nominated concerning suicide prevention hotlines. On the live action side, The Phone Call proved to be gripping and emotional, while Crisis Hotline cuts into you further, showing us an array of literal life or death phone calls and the men and women who handle them.
I came away in awe of the men and women working what has to be a miserable job, yet it's one of the few out there that has tangible evidence of saving lives. The Canandaigua suicide prevention call center for veterans is the only one of its kind in America, and they receive 22,000 calls a month (we learn, in a sobering title sequence, that 22 vets commit suicide a day). They talk to people when they're at their lowest, when contemplating suicide, when they've already started the process, or with the weapon in their hand. The stakes can't be higher, and even with mental health training, I find it unfathomable to be able to command and help in these situations. It made me want to join the fight, which is exactly the kind of call to action a good documentary possesses.
Learning how the center works is fascinating: there are responders, who speak with the veterans, and listening in and to their side are emergency response coordinators working logistics with the police and ambulances, while a supervisor is oftentimes a responder's therapist, talking people through the phone calls after the fact.
We flit from call to call, seeing these workers in action, and the toll it exacts on them. As one of them states, you "take some of that with you." That's an apt description of Crisis Hotline. You take some of it with you, and that is left festering. The documentary focuses on how we should feel about these operators, who certainly deserve our sympathy and gratitude, but the plight of veterans in our country is the far more pressing matter. We glimpse the problem through the call center, and we see rousing successes, but the problems of veterans can't be combatted by a phone call on a case by case basis. You can't fight or change the system this way; it hardly slows the bleeding.  That's perhaps the most troubling thought of all, and the shadow that hangs over (and nearly submerges) Kent's film.
Soul Crushing Statistic: Since 2001, more service veterans have died taking their own lives than those that are lost on the battlefield.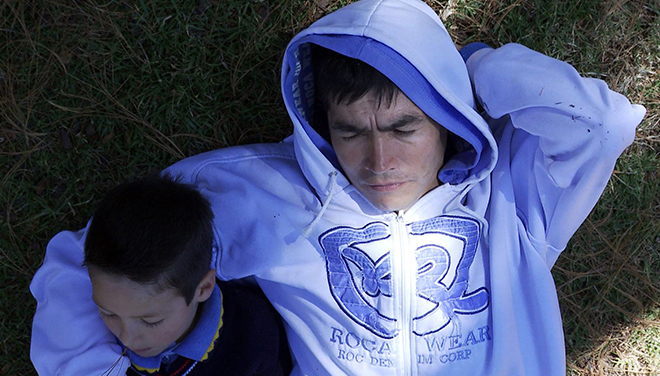 4. The Reaper (La Parka)
Country of Origin: Mexico
Director: Gabriel Serra Argüello
Synopsis: Efrain, known as the Reaper, has worked at a slaughterhouse for 25 years. We will discover his deep relationship with death and his struggle to live.
Efrain, looking for work, saw a "Help Wanted" sign outside of a slaughterhouse. He inquired, and for six days a week over the next 25 years, he's been "La Parka" (The Reaper). Over a half hour, we glimpse his unbearably haunting work life, a slaughterhouse awash with blood, slippery organs sliding down a faded silver assembly line, corpses on meat hooks…
…We're voyeurs, spying on an ugly process, on infinite counts of murder, watching the bulls stumble toward their deaths, panicked looks in their eyes. Efrain narrates the footage with remarkably frank discussions of life and death that will floor you. To hammer us with guilt even further, the film is shot beautifully, practically reveling in its disturbing gruesome imagery. The colors are lush, overexposed, exaggerated, impossibly red.
The Reaper will make your flesh crawl. Efrain is fascinating; he's endured the world's worst job to provide for his family. Cinch up your eyes and ignore everything else about the unsavory situation and Efrain's a hero. And that's the very, very thin silver lining: his family gets to play soccer, they get to have dinner, Efrain sacrificing his humanity…by sacrificing millions of animals. But Efrain is merely the triggerman, one of many men and women forced to kill by an inhumane, brutal higher power too cowardly to pull the trigger themselves. As Ned Stark once said, "The man who passes the sentence should swing the sword." Saying that The Reaper will convert people to vegetarianism seems entirely too…meaningless? Flimsy? But it's a start, and so is this documentary, even if it's another spotlight on an individual rather than the corrupt system.
Soul Crushing Quote 1: "If I didn't kill them [bulls], my kids would have nothing to eat."
Soul Crushing Quote 2: "I think everybody can kill. You just need experience."
3. White Earth
Country of Origin: USA
Director: J. Christian Jensen
Synopsis: Thousands of souls flock to America's Northern Plains seeking work in the oil fields. "White Earth" is the tale of an oil boom seen through unexpected eyes. Three children and an immigrant mother brave a cruel winter and explore themes of innocence, home and the American Dream.
White Earth is an anonymous town in North Dakota, one of many small towns just like it scattered across the country. White Earth gives a voice to three kids and an immigrant mother living in these desolate North Plains because of a recent oil boom, their fathers noticeably absent from the proceedings, working endless hours on the rig, as we see the humbling day to day life of those left in their wake.
The first kid is fascinating, hilarious (he argues convincingly that methane comes from pig farts), depressing. He doesn't go to school, hanging around the RV, fielding "6-7, maybe 10 calls a day" from his Dad, checking in on him. He's keenly aware of his situation, and cuts to the heartbreaking truth of the matter in a way only a child can. He bemoans that the oil rigs rob the beauty of the land, knowing that all everyone wants is money. He wishes the oil would go away…except it's the only job his Dad has ever worked in. He hints at the trap he's in (that they're all in), the inexorable cycle of societal strife: "At 18, I will have to get an oil job. But I don't care about it. I don't want to. At 18, I will have to worry about the money in my pockets."
Another narrator is a girl born in White Earth, a local, who's upset at how crowded her town has become. She's unable to go places by herself anymore. The newcomers are "scary." Despite the local perspective, she seems like a superfluous interview subject.
The third is a Spanish speaking immigrant mother and her daughter (she has two other kids), who moved across the country on the promise of work. Frustratingly, she sees the industry as "good…for those willing to work at it." Like in The Reaper, they are scrounging together a meager living, cogs in a machine.
In school, the teacher asks his students to complete the sentence: "Oil is…" and their answers reveal how completely oil dominates their existence. We know White Earth isn't unique. That this is happening all across the country where oil is drilled, that oil companies and our country are profiting at the expense of these hardworking and desperate families. Anyone who somehow still believes in the American Dream should stop lying themselves and watch this movie. Awareness is the first step.
Soul Crushing Quote: "I don't go to school…I sit at home, trying to find something to do."
Soul Crushing Sentiment: A mother explaining her version of the American Dream: 1) to see her kids graduate from university 2) for her kids "to be better than me and my husband" and 3) hope they "never have to uproot their family."
2. Our Curse
Country of Origin: Poland
Director: Tomasz Sliwinski
Synopsis: The film is a personal statement of the director and his wife, who have to deal with a very rare and incurable disease of their newborn child – the Ondine's Curse (also known as CCHS, congenital central hypoventilation syndrome). People affected with this disease stop breathing during sleep and require lifetime mechanical ventilation on a ventilator.
When a man and woman become parents, they're ready to give their lives for their child. But sometimes that's not enough. Our Curse displays that unreal capacity to love and sacrifice, an indelible portrait of a couple thrown into any parent's worst nightmare.
Most new parent's survival hinges upon their baby falling asleep. In a cruel twist of fate, this Mom and Dad's greatest worry is that their baby won't survive falling asleep. Their baby has Ondine's Curse, a disease that requires a lifetime of mechanical ventilation during sleep. Much of the film feels like a confessional, with the husband and wife sitting together on a couch, fighting an exhaustion few of us can comprehend, revealing their hopes and fear, constantly second guessing themselves.
They don't know their baby. He hasn't come home since he was born. They missed his first smile. Our Curse begins before their son comes home for the first time and takes us through his first year in their exhaustive care. Their day, schedule and lives are dictated by doctor visits. There's no room for work. I have no idea how they can afford his medical expenses, or their own living expenses (there's a draining phone call when the mother complains that the hospital hasn't sent them batteries for the machine, that pieces of their equipment are malfunctioning, while bemoaning a new law that gives families free machines, a law that went into place AFTER they had to pay for theirs). They don't have time for anything else but taking care of their child.
They search for meaning, for a reason why. The mother blames her own doubts and fears during pregnancy, as if completely normal emotions caused the curse. They flit from optimism to pessimism in a blink. They obviously want him to survive, to grow up, but the father admits that he's most afraid of when his son gets old enough to become aware of his situation.
But love endures. The parents go from being terrified of his raspy breathing to referring it to "beautiful gasps" by their "little mouse." The boy survives. They take him outside, in a stroller, on walks. He has his first birthday. We don't know what happens next, but in many ways, his life thus far feels like a victory. Our Curse is intimate, smaller compared to the institutional problems hinted at (or ignored) in three of the other shorts, but that's also why it feels that much more complete.
Soul Crushing Quote: "How do you tell your child he could die every night?"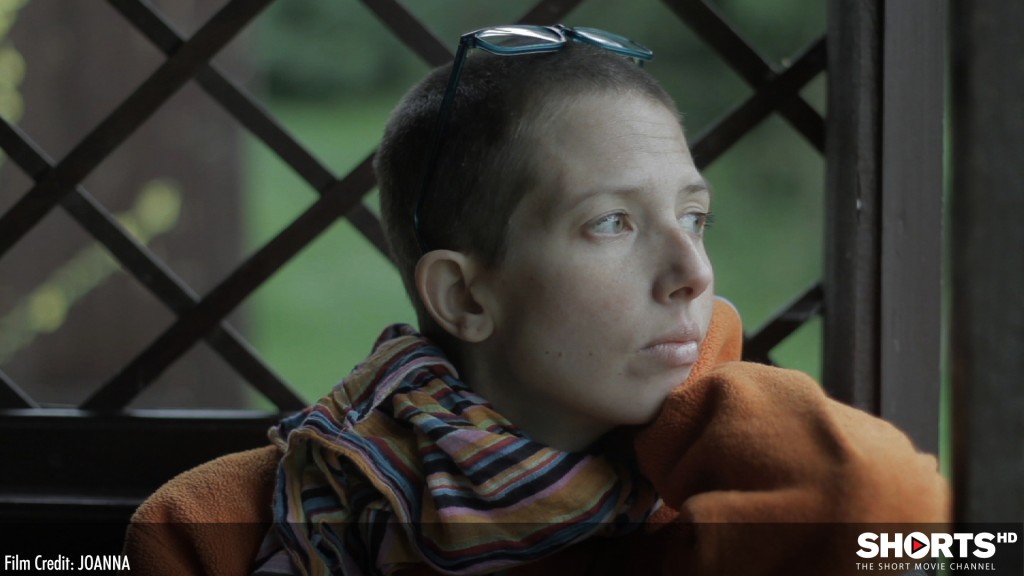 1. Joanna
Country of Origin: Poland
Director: Aneta Kopacz
Synopsis:  With great visual poetry, 'Joanna' portrays the simple and meaningful moments in the life of her family. Diagnosed with an untreatable illness, Joanna promises her son that she will do her best to live for as long as possible. It is a story of close relationships, tenderness, love and thoughtfulness.
The soul and purpose and vitality of this beautifully sad, revelatory documentary are expressed in the final moments: "For My Son & Husband." Joanna is a home video, capturing the last moments of a Mother taking care of her son. It's a collection of seemingly random every day sequences: Joanna and Johnny on a picnic, the pair of them bickering over Legos, the two engaging in astounding vocabulary lessons. Some are hilarious, like when Johnny explains that seeing his Mom's bra "is a very significant experience for me." Johnny is magic; he's extremely smart, foul-mouthed (he explains that his Legos are "fucked up" at one point), and full of questions. With one look, we know Joanna feels that magic in every fiber of her being. Over forty minutes, Joanna gives her son an infinite number of these looks, hoping that they reach him on film, when she can't be there in person.
In the opening scene, Joanna explains this video is to show Johnny what he's like. But we know that when the infant Johnny grows up, Joanna will show what his mother is like. And that's important. It's the best gift Joanna can give her son, and we're lucky she was willing to share this personal gift with all of us.
Soul Crushing Quote: "I'm not afraid to die…I'm afraid to leave you by yourselves."
Wrong Prediction: Joanna wins the Oscar.
For my Live Action Rankings, click here.
For my Animation Rankings, click here.
The Oscar Shorts arrive in theaters Friday, January 30, 2015 and on VOD February 2015. For a full list of theaters the short films are playing in, check out the Shorts website. If you find yourself in the LA area, the Live Action and Animated shorts will open in Los Angeles at The Nuart in West L.A. and the Documentary shorts will open at the Music Hall 3 in Beverly Hills. All three programs will open in Orange County at the Regency South Coast Village.