Welcome to the Superhero Movie Guidebook! Hopefully, we'll be spending a lot of time together over the next few years as I go through every superhero film ever made, so let's begin with a quick intro.
I've enjoyed watching superheroes since I was a kid and fell in love with the X-MEN cartoon. At that time, superhero media were still mostly niche creations, with only a couple of high-grossing films (almost all of them Superman or Batman movies) to prove their commercial viability. Over the past several years, that's changed dramatically. Beginning, fittingly, with the first live action X-MEN movie in 2000, superhero movies started to become regular blockbusters. Now, they're arguably a genre unto themselves, boasting some of the highest grossing films of all time and regularly opening to huge crowds. Of course, the actual quality of these films is and always has been a mixed bag, but superheroes are now such proven money makers that their movies will only grow more frequent and prominent in the coming years.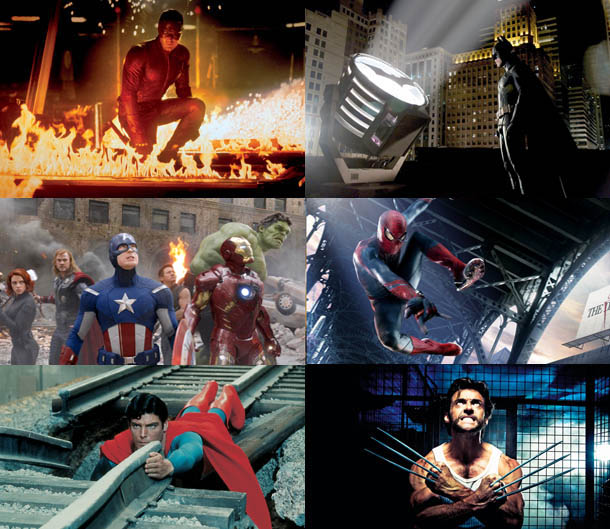 This changed landscape has inspired me to step back and review how we arrived at this point, with superheroes going to niche market to cultural cornerstone. To do so, I'm launching this Superhero Movie Guidebook to go back and watch every single superhero film ever.
This Wikipedia page will be my watchlist for this excursion. It may not be a perfect list, as you could quibble with whether a couple of the entries should really qualify as "superhero films," and maybe it left out an arguable candidate or two. (Is Mario a superhero? I'm glad this list says no.) Nevertheless, it's still an impressive compilation, and in the interest of having an objective syllabus, I will be using its entries as my own. For now, I'm only going off the live-action list, but perhaps someday I'll expand it to the animated films, as well.
The Superhero Movie Guidebook will feature me watching and reviewing each movie from that list, in chronological order, with the goal of a new film each week. There may be a couple of the more obscure films, especially the older ones, that I won't be able to find, but I'm at least going to try for all them. My wish is that by going in chronological order, I'll gain more appreciation for and understanding of the evolution of superhero movies over their history of more than 60 years, and hopefully, I can pass some of that on to those who follow along with me.
This is going to be a long journey. By my count, there are 132 live-action films on that list, just going through the end of 2014. At the rate of one per week, that would take the next two and a half years. Add in the fact that more films will be coming out during that time, as well as possible delays in my series, and we're probably looking at the next three years, minimum. But as ambitious of a project as this is, my hope is that I can make it through, and you with me.
So make some popcorn and put on your best cape, and let's have some fun. We'll begin with 1951's SUPERMAN AND THE MOLE MEN.