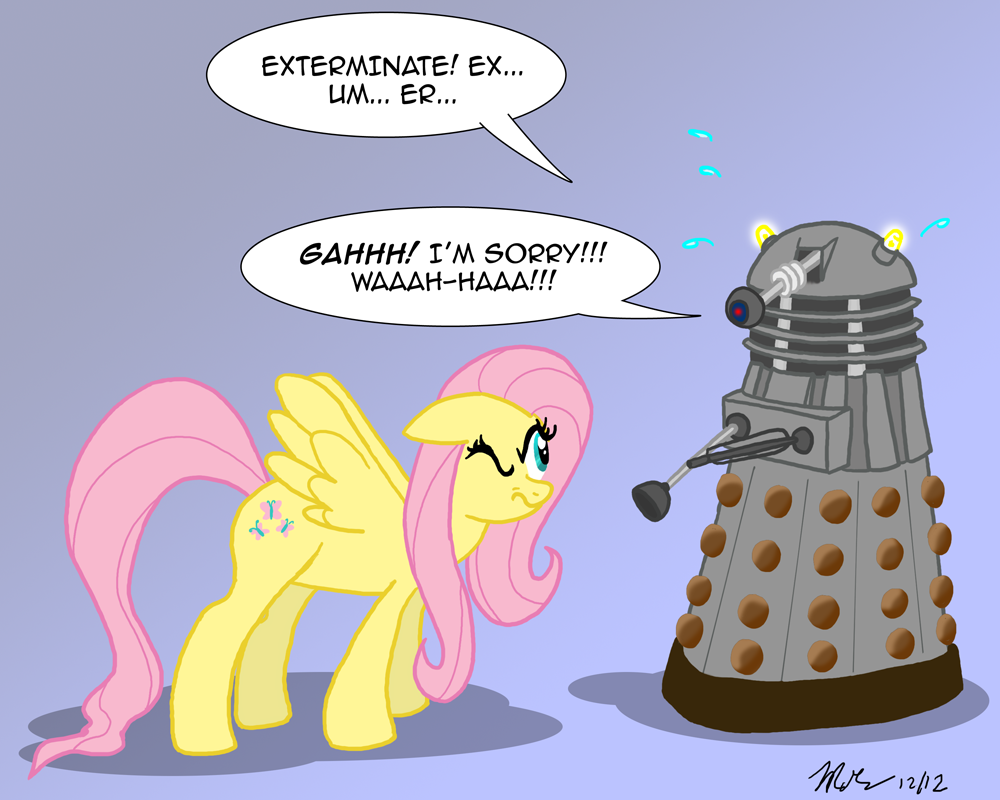 Crossovers have long been a part of the TV landscape. Most recently, Jerry Bruckheimer Productions has shuffled its cast of "characters" between COLD CASE and CSI: NY, or various combinations of CSI, CSI: MIAMI and CSI: NY. CSI & WITHOUT A TRACE also got in on the action.
But they've been around for a long time. Green Hornet and Kato appeared on an episode of Adam West and Burt Ward's BATMAN. Characters from practically every crew in STAR TREK have met each other at one star date or another. Many shows have concluded storylines on other shows, like Andy Griffith on DIAGNOSIS: MURDER.
90's sitcoms featured a treasure trove of crossovers, as Chandler Bing of FRIENDS fame appeared on a show called CAROLINE IN THE CITY, and Lea Thompson (the titular Caroline) also made it on FRIENDS. Ross Gellar showed up on an episode of THE SINGLE GUY, which seems about right.
Kramer showed up on MAD ABOUT YOU. Carl Reiner reprised his role of Alan Brady from the DICK VAN DYKE SHOW on MAD ABOUT YOU. Phoebe's twin sister Ursula (from FRIENDS) started as a character on MAD ABOUT YOU. Helen Hunt and MAD ABOUT YOU got around.
CHEERS & WINGS had a symbiotic relationship. Dr. Crane appeared on the JOHN LARROQUETE SHOW. Steve Urkel checked into FULL HOUSE and STEP BY STEP and John Stamos plays himself in STEP BY STEP, potentially forever altering the space-time continuum in the process.
Ray Romano and Kevin James have both appeared on their counterpart's respective shows. Ray Barone (which is apparently Ray's last name in EVERYBODY LOVES RAYMOND) appeared on COSBY, THE NANNY and BECKER. Everybody truly loved Raymond.
While we're clearly living in a golden age of TV, the 80's and 90's were a magical time, but the fun doesn't stop there.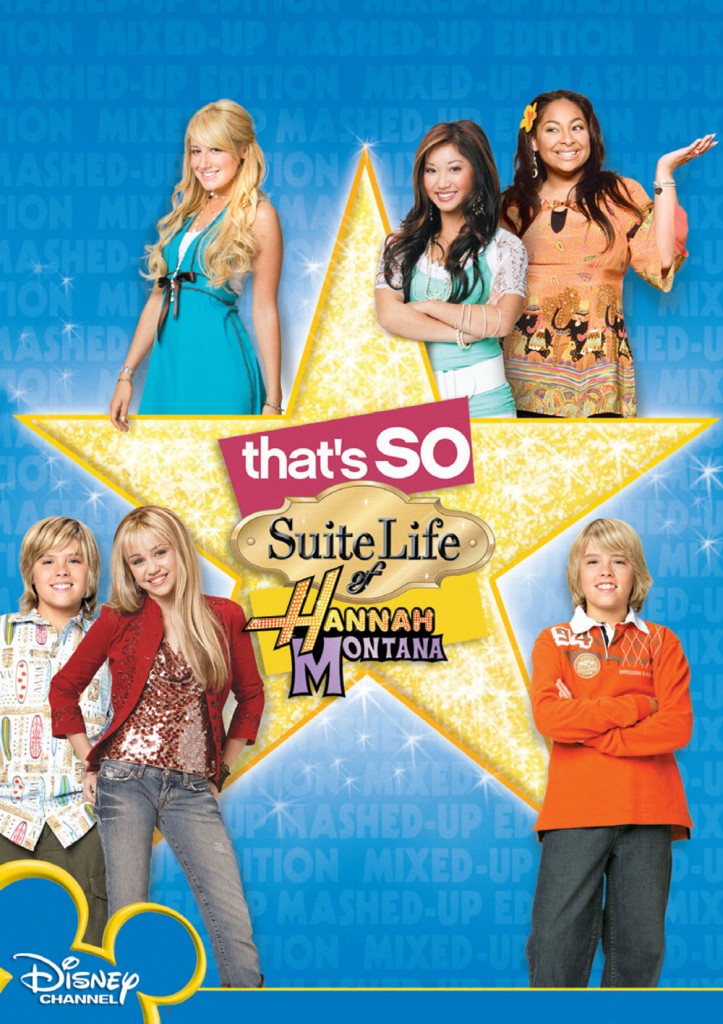 The holy trinity was achieved much later, in the deplorable 00's, by the Disney Channel when HANNAH MONTANA, THAT'S SO RAVEN and THE SUITE LIFE OF ZACK & CODY merged for an ungodly episode called "That's So Suite Life of Hannah Montana."
I can't go a few minutes without mentioning something related to Joss Whedon, and his vampire shows ANGEL and BUFFY featured many of the same characters popping in and out and storylines that directly affected the other. Beyond that, Whedonites will tell you that the entire Whedonverse is connected.
There are a billion more (especially when you expand the net to include spinoffs or animated shows), but why isn't there a network dedicated to it? Why aren't producers and their production companies teaming up to produce seamless hours of interconnected, Easter Egg laden entertainment?
It's exhausting, expensive, and likely, implausible in many respects. But…come on.

This year, Jason Katims has staged a little fun with his three TV shows on NBC: FRIDAY NIGHT LIGHTS, PARENTHOOD and ABOUT A BOY, highlighting the promise and potential.
Even before Katims staged an "official" crossover between FRIDAY NIGHT LIGHTS and PARENTHOOD, the shows were very much similar in mood, tone and actors. Almost every time a story necessitated a recurring guest star, Katims simply borrowed from his FNL alumni, oftentimes recycling their skillset or going against the grain, but always to comedic/wonderful effect.
Then "Friday Night at the Luncheonette" happened where Dillon, TX traveled to Berkeley, CA for a performance of Crucifictorious, the (3rd) greatest fictional band of all-time (Random Rankings column coming soon!). Amber (Mae Whitman) is manning the Luncheonette, Crosby and Adam's recording studio, when LanceLandry shows up with the band and tears the place down with their set, thanks to Billy Riggins and a bunch of beer. It's beautiful, hilarious bliss to see these characters again, mingling with Amber and Max.
Here's the whole thing:
Jason Katims didn't stop there. When ABOUT A BOY, NBC's newest schmaltzy comedy that stars David Walton and Minnie Driver, premiered on February 22nd, the circle expanded further, another Katims Konnection. In fact, it existed already HAVING a crossover, as star David Walton had a cameo in a poker game on a previous episode of PARENTHOOD:
That's Walton almost not in the shot on the right. Turnabout is fair play, however, as PARENTHOOD's Crosby (Dax Shepard; we see the back of his head in the above shot) appears in ABOUT A BOY in Will Freeman's very own poker game.
What can we derive from this? Jason Katims likes poker, the Bay Area (both shows are set in the SF area) and that he has fun playing with the audience a little bit. Here's how Katims described the happenstance to EW:
"The one that aired on Parenthood was so subtle because people don't know [About a Boy] yet, but I kinda liked that — not say anything about it and putting it out there," Katims said. "When Dax comes on to About a Boy it will be very different. It's going to be a cameo. It won't be what the episode is going to be about. We're doing it in ways that feel real and organic to the shows…I've never done anything like that before…it seemed like a natural thing to do."
I'm not sure he can say that he's never done anything like that before, considering what we already know about the incestuous relationship between FNL and PARENTHOOD, but I believe him when he says that it's just a one and done thing.
But why should it be?
Why are superhero movies, and in particular, the incestuous (in a good way) Marvel Cinematic Universe films, the only piece of popular entertainment that can crossover? The same benefits apply to any other show. In fact, you could argue the benefits might be even bigger for TV.
In this day and age, nobody watches a particular network out of loyalty or habit, unless they're 67 years old and incapable of watching anything that doesn't have a CSI or NCIS or L&O in the title. By creating an expanded universe within a roster of specific shows, and utilizing web series and webisodes and exclusive content online, a network rewards fandom, and gives viewers that watch more than one of their shows a certain cache. It incentivizes the relationship between TV and consumer, and rewards multiple viewings, plays into the DVR crowd, and will spark debate and fanfare in an age dominated by that very thing.
In the comic book world, it's why Marvel and DC continually piss fanboys off by whipping up company wide crossovers year after year, and why fanboys always buy them. Because they're inherently cool, whether they blow or not, because they have ramifications and you won't want to be left out in the cold watching THAT 70'S SHOW reruns (though there are worse fates).
It's certainly a lot more effort, and money (actors wanna be paid, yo), but the upside is tremendous, as evidenced by the number of articles and interest that came out of just these crossovers, and these shows are low rated chump change in the scheme of things. Going further with this idea would also promote cohesion among writers and producers and this sort of collaboration would likely increase the quality of TV thanks to the old adage of friendly competition. You don't want to be the one who doesn't know how to write Ron Swanson, or doesn't use him correctly, when he pops on CHICAGO FIRE to save the day with his homemade fire hose.
Speaking of, NBC's crossovers don't just revolve around Jason Katims. LAW & ORDER creator Dick Wolf is also getting in on the fun, with CHICAGO FIRE, CHICAGO PD and soon, LAW & ORDER: SVU, swapping characters. Therein lies the rub: most shows can only crossover if they share the same producer or creator or at the very least, production company. Hollywood's needlessly complicated that way. Two shows might very well air on FOX on the same night, but they might be partially owned by different studios, or filmed on a Sony Studios lot, or in Vancouver.
It'd take a concentrated effort, a regime change, or a brand new network starting from scratch to pull this off. Or a network with nothing to lose and the infrastructure already intact. Go to Vancouver, and you'll find that that's where EVERY CW show is shot, and considering ARROW, TOMORROW PEOPLE and FLASH (with the potential for BIRDS OF PREY and SUICIDE SQUAD out there) already share the superhero DNA (with FLASH literally being an ARROW spinoff), the CW is halfway there. And if they can somehow make ARROW viewers watch HART OF DIXIE because Diggle shows up to bang Rachel Bilson, and find a way to merge these combating audiences (though ARROW is pretty much a soap opera with tights 87% of the time), CW is all of a sudden a buzzy network.
That's an awful, lame example, but imagine an age when Stephen Amell's Ollie could pop in on FOX's GOTHAM, or NBC's CONSTANTINE, or AMC's PREACHER? Some of that sounds awful, but who knows? Networks will never allow this to happen, mind you, but this sort of bold maneuver might be exactly what they need to compete with cable and the myriad of online avenues for original content. It'd also send fan fiction writers into a tizzy.
Think about it, and in the comments, give me some of your dream TV crossovers!