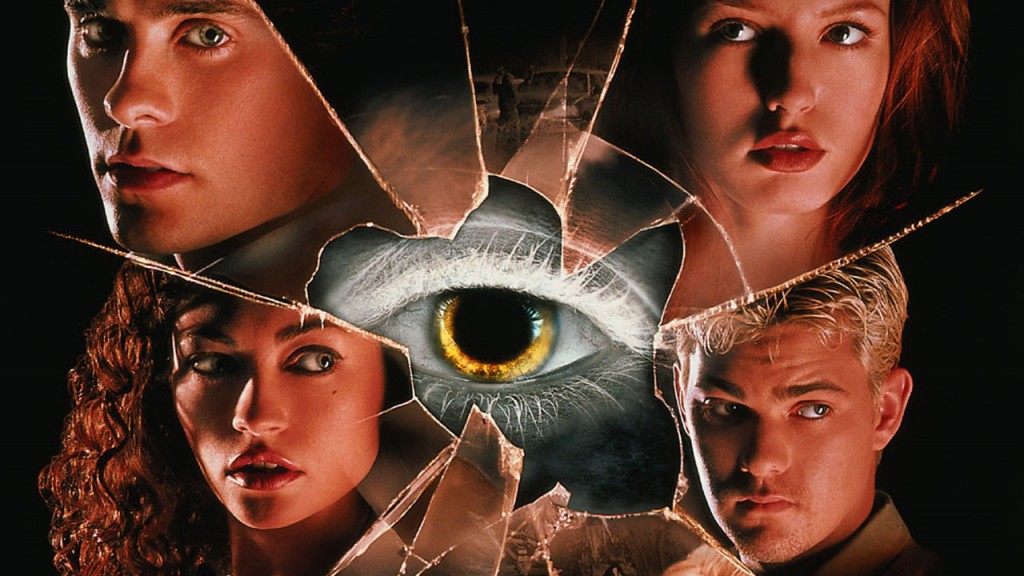 Urban Legend is one of the holy pillars of the movie drinking game phenomenon (?), and with Halloween around the corner, it's time to add 7 Inches of booze to the proceedings.
Coming two years after the zeitgeist-y Scream, Urban Legend is one of many numerous glorious 90's knockoffs of Kevin Williamson's meta take on the slasher genre. Except, it might be better. Sure, Scream is clever and scary, while Urban Legend is stupid and mildly startling (stay away from my Achilles), but it's also a perfect snapshot of some of the most important pop culture figures in the history of the internet age, with some wonderful laughs derived from their appearances. Urban Legend only gets better with time, because beepers, chat rooms, goth sex…Rebecca Gayheart.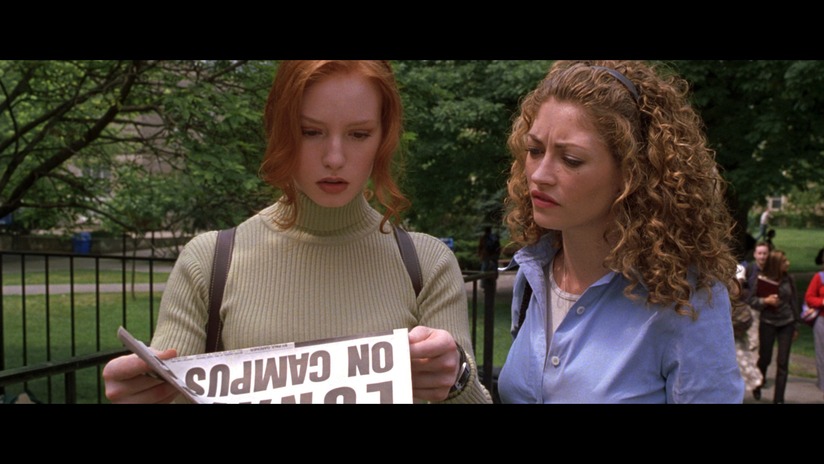 Urban Legend came from the same team who made I Know What You Did Last Summer into an unlikely hit/franchise (a Sara Michelle Geller and Jessica Love Hewitt movie I somehow have never seen), cobbling together a slew of society's favorite urban legends and making them the villainous construct of a murderer, the "terrifying" Puffy Coat Killer. There's Pop Rocks and soda, there's the no lights on the highway gang initiation, Bloody Mary (keen foreshadowing for the franchise's third installment, coming in 2005) and anything that comes on Tara Reid's radio station.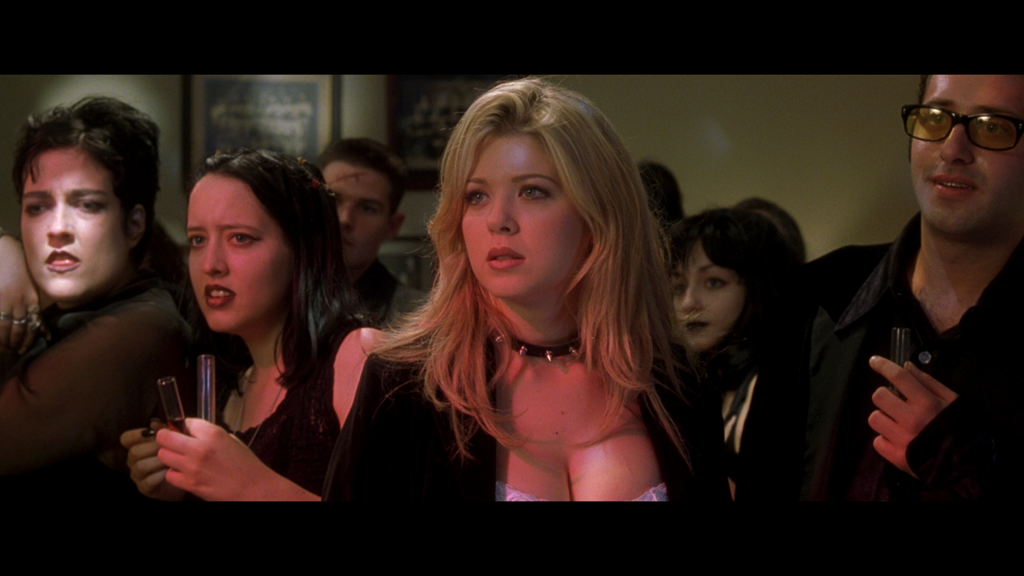 This was the movie that launched the cult of Tara Reid; she performs fellatio on her microphone and her boobs nearly pop out of every dress in every scene. At one point, she even says, "My voice is probably the last thing she heard. Can you imagine?" There's nothing more petrifying to imagine than Tara Reid being the last voice you hear in this anguished life.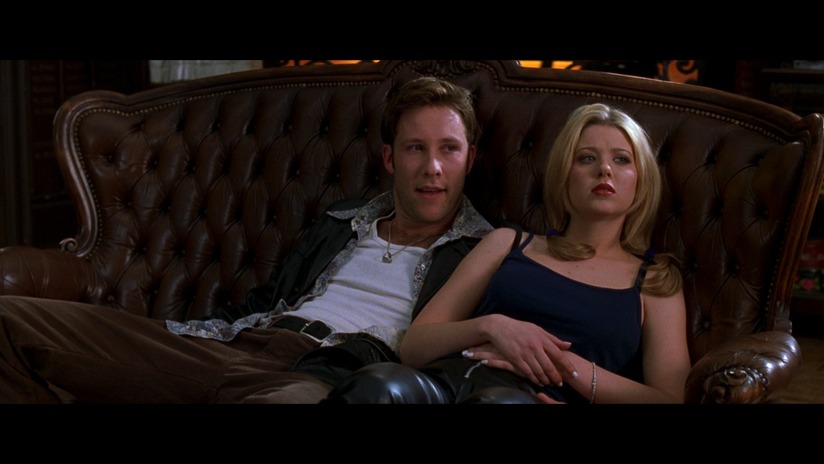 She's paired up with Smallville's Lex Luthor, Michael Rosenbaum, when he has hair, but most importantly, is only around to kiss Pacey's ass. Yes, Joshua Jackson, with his ENTIRE HEAD OF HAIR BLEACHED (!), is also in this film, as trickster Damon Brooks, who gets off on telling all of these urban legends before becoming a morbid part of them. 97% of Rosenbaum's lines involve complimenting Damon and loving his pranks and jokes, proving that Dawson's Creek > Smallville.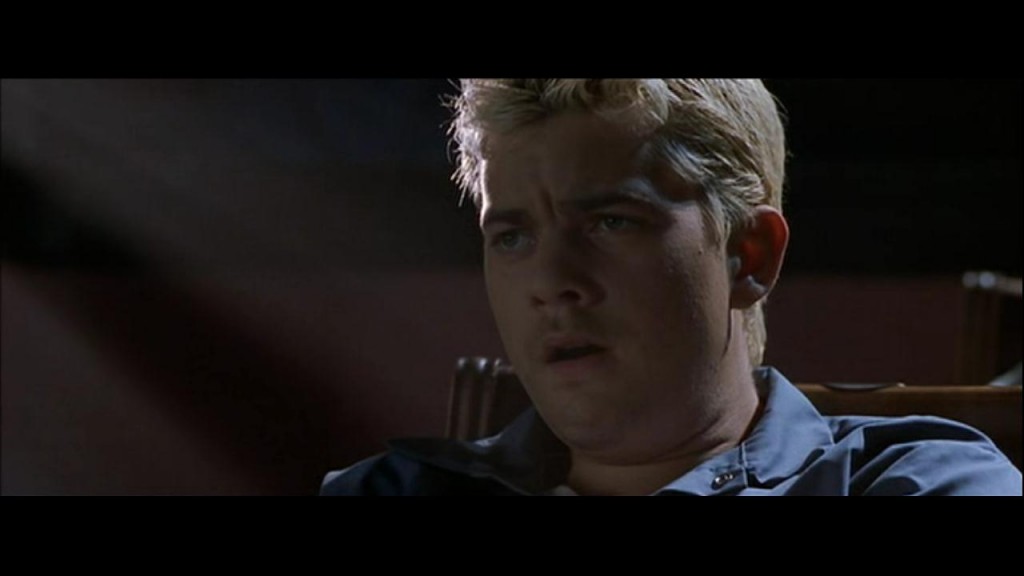 Beverly Hills 90210's Rebecca Gayheart, the inventor of the Crazy Eyes, also finds herself in this group of friends, pining away after Paul (oh Paul)…played by the incomparable Jared Leto, who seems just as shocked as you or I that he's in this movie. Someone in Urban Legend has won an Oscar. Alicia Witt (who actually played Becky Sproles' deadbeat Mom in Friday Night Lights) is the innocent girl/lone survivor. She's not the killer, but in a way, she totally is, because she absolutely dooms everyone else around her with her presence. You almost feel bad for her comically cliche goth roommate who fucks to death metal.
Urban Legend is a movie in which a dog does a beer bong and has Boston Public's Loretta Devine reenact Jackie Brown by herself in her office. It's a reality where a university actually has a class on urban legends, called…Abstract Psychology. Urban Legend is a franchise that spawned sequels starring Kate Mara, Jennifer Morrison, Eva Mendes, Joey Lawrence, Anthony Anderson and more, a breeding ground for young talent, a treasure trove of "Oh my god, he/she's IN THIS MOVIE?!" Urban Legend's sequel is called "Final Cut," but five years later, there was another film (the aforementioned Bloody Mary). Urban Legend proves that anyone can have a career, that anyone can rebound from a mistake and bank on their potential, that anyone can be a killer, and that we'll never have a decade quite like the 90's. Thank God/Steve Urkel for that.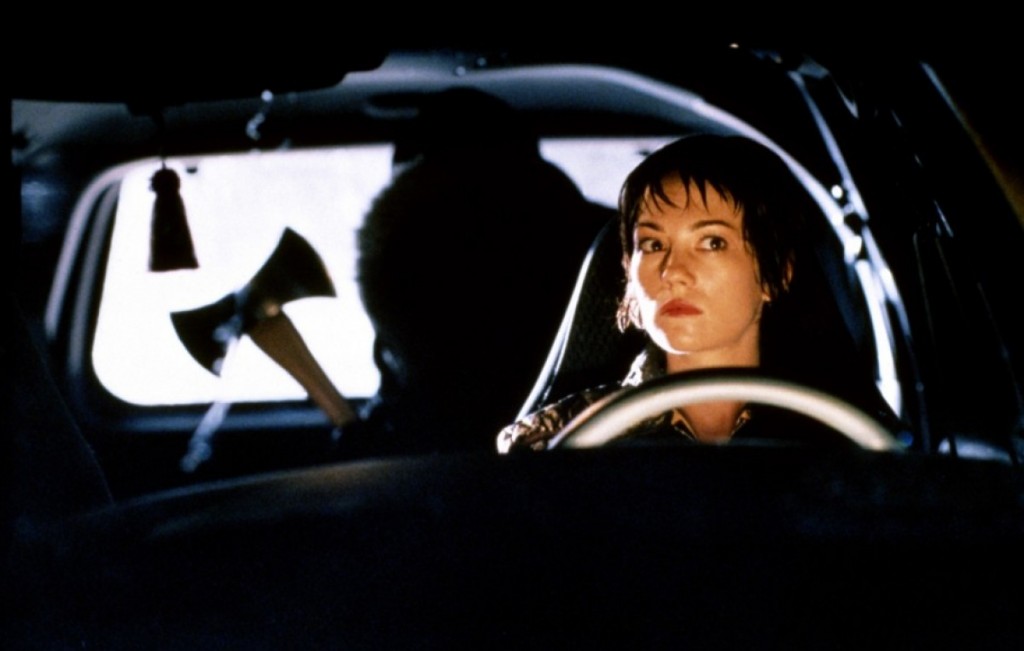 The Rules:
1. Enjoy a sip of your frosty beverage whenever an Urban Legend is referenced or shown.
2. You always drink for every death in movies like these.
3. Whenever the name of a school is referenced, take a sip!
4. Drink every time you see the Puffy Coat Killer. Spooky.
5. Take a drink every time Tara Reid does or says something sexual. Good luck with that.
6. This one is insane, and might be a movie-wide waterfall if you take it too seriously: drink every time lightning strikes.
7. Drink any time Loretta Devine's security guard is hapless.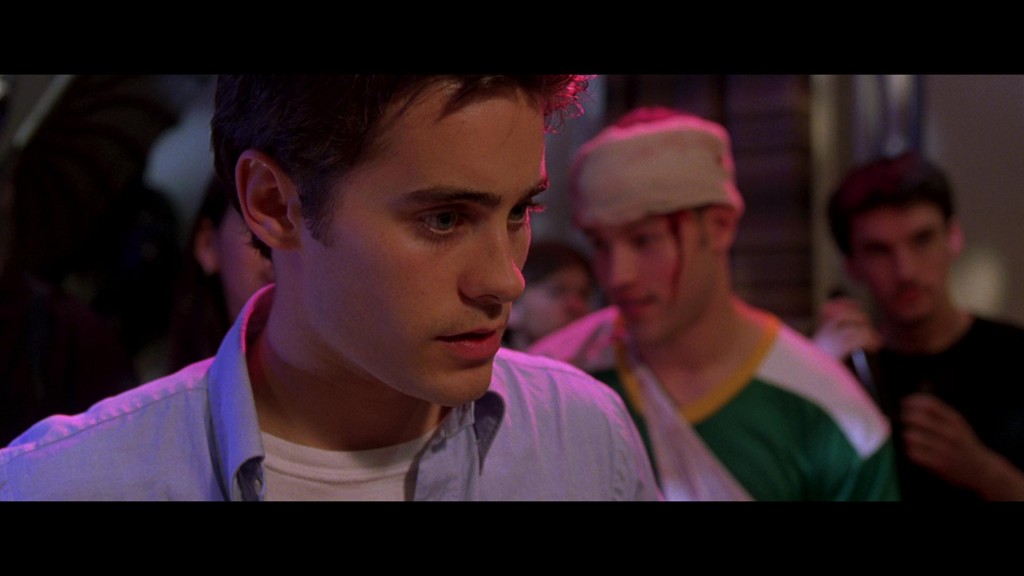 8. You gotta drink every time Paul's "hotness" is discussed, or whenever someone pines for the guy who takes school journalism WAY too seriously. Paul is Jared Leto's character, so this is pretty much every time he's on screen.
9. If anyone cries, drink.
10. I was inspired by this particular Urban Legend drinking game, and my favorite was this rule: Drink every time Rebecca Gayheart. The sentence stops there purposefully, leaving it up to the viewer to interpret what that means to you. For my group of friends, it practically became every time we saw Rebecca Gayheart, we would drink.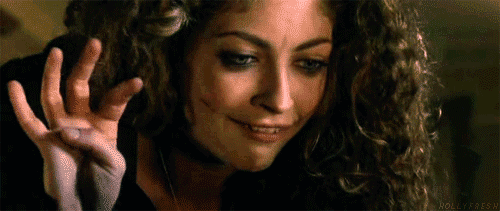 Doesn't she kind of look like a demented version of Thea Queen/Willa Holland from Arrow?
11. Drink every time there's a twist as to the killer's identity. Double it if the audience is "tricked" into thinking one of the killers is one of the many famous actors who have played famed serial killers in other movies (see: Robert Englund AKA Freddy Kreuger, Brad Dourif AKA Chucky/Grima Wormtongue). Urban Legend is the cleverest.
12. Drink for every dated 90's reference, or for old technology.
Extreme Urban Legend: Double every rule if it applies to Pacey/Joshua Jackson/Damon Brooks.