More than ever, TV is filled with the very best stars of Hollywood, whether they be up and comers, mainstream stars, or actors hoping for a resurgence. Twenty years ago, actors of the caliber of Kevin Spacey, Jeremy Irons, Steve Buscemi, Glenn Close, Jeff Daniels, Claire Danes, Robin Wright, Sally Field, James Spader, Liev Schrieber and Michael Sheen wouldn't have been caught dead on TV. Now it's arguably the best and most rewarding career move, as Bryan Cranston, Hugh Laurie and Jon Hamm can all attest to. Now that their shows have ended, or are ending, they're three of the most in-demand acting talents in all the land.
But what actors or actresses are TV networks missing? What character actors could be stars if given the right vehicle? What underrated funny man could make a big splash on a new sitcom, or remake his career as a dramatic star? What actor are we being deprived of at this very moment?
The answer to that series of questions has a near infinite number of answers, but for the first installment of "BLANK Needs His/Her Own TV Show," I choose…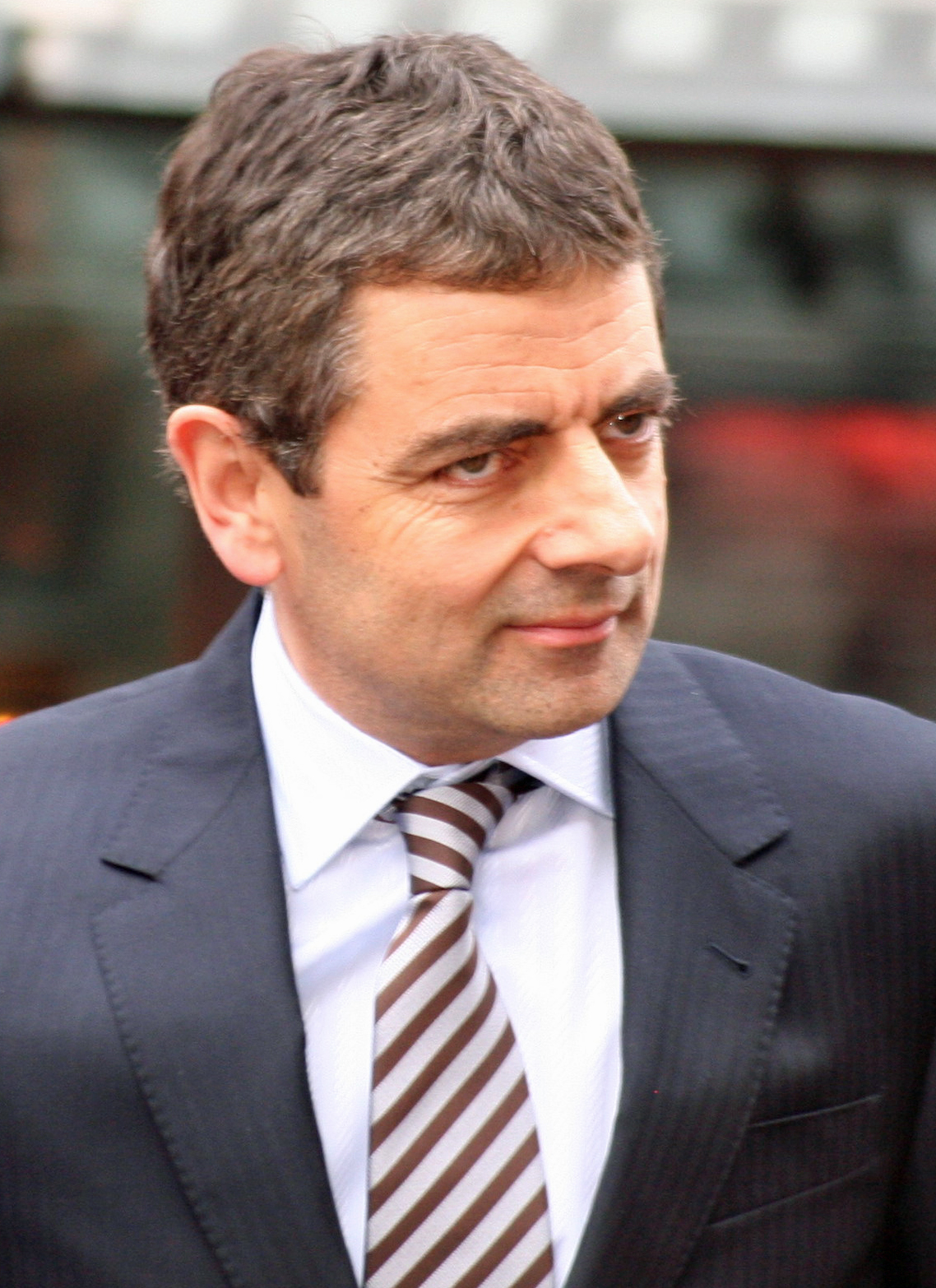 Rowan Atkinson.
Most Americans know him solely as Mr. Bean, one of the most annoying (and great) slapstick comic characters of all-time, and a role that has doomed Rowan Atkinson of doing pretty much anything else. JOHNNY ENGLISH doesn't count and his narcoleptic character in RAT RACE, while hilarious, didn't do him any favors.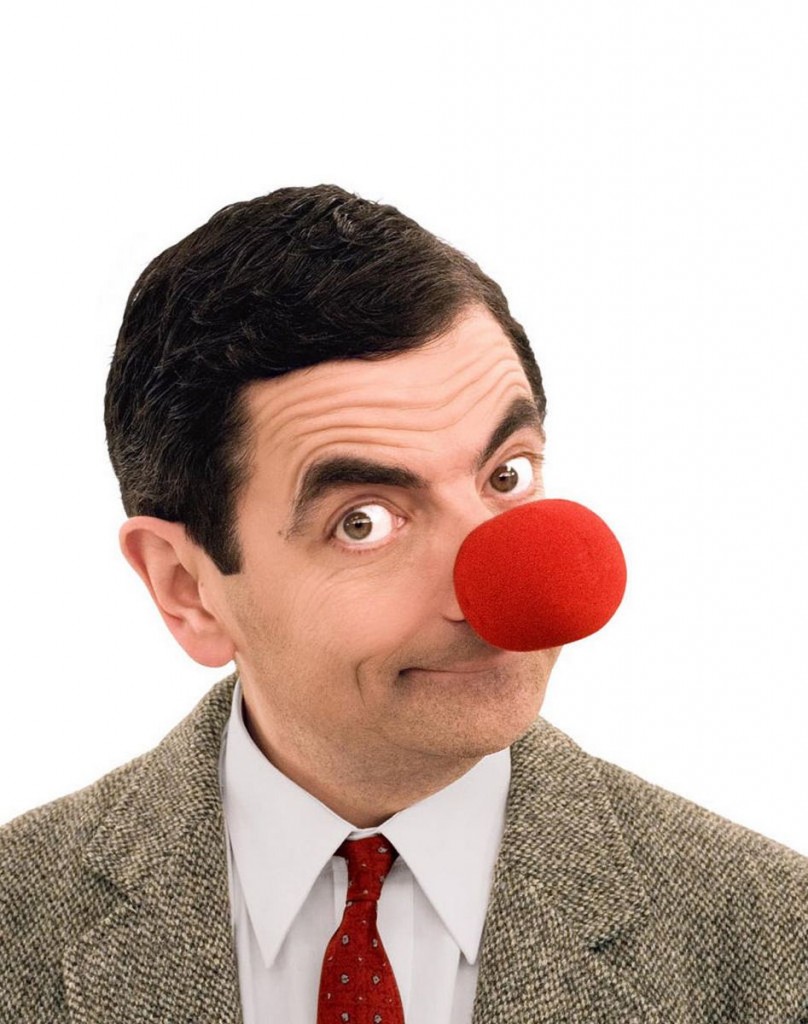 But the man has serious talent, not just for broad comedy, but for sharp, acerbic comedy, with one of the driest wits I've seen, shown off time and time again on the vehicle that made him famous in Britain…BLACK ADDER. As the many iterations of Blackadder throughout various time periods and holidays, Rowan Atkinson was pure genius, blessed with a terrific supporting cast (Tony Robinson, I heart you).
If BLACK ADDER aired today, it'd surely be right up there with DOCTOR WHO and SHERLOCK in terms of fandemonium. It was that clever and good. Atkinson, by the way, would've been a fantastic Doctor, and even played the Doctor in a TV movie COMIC RELIEF: DOCTOR WHO AND THE CURSE OF FATAL DEATH, seen below:
Rowan Atkinson was the Blackadder on a critically acclaimed series that refuses to be forgotten, over four installments/series, ranging from 1982 to 1989. A year later, BEAN was born.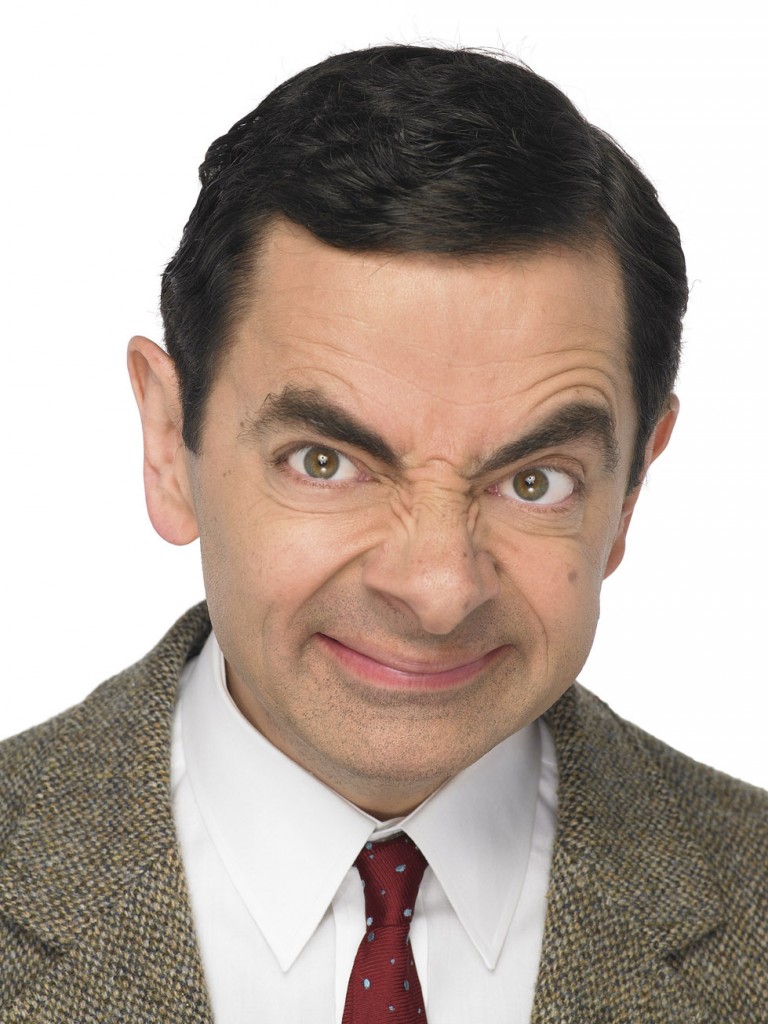 At the beginning, he was able to parlay his popularity into a movie career, with roles in FOUR WEDDINGS AND A FUNERAL, LION KING and HOT SHOTS! PART DEUX, but before long, he was only Mr. Bean or Johnny English.
Some people love the characters, and I don't want to disrespect those people, or Atkinson for those roles. But I think he can do so much more, particularly in the field of drama, by following in the footsteps of one of the key supporting cast members of BLACK ADDER.
That'd be Hugh Laurie, who was merely a loutish King George, rarely displaying the range of Rowan Atkinson on the show. But clearly, the guy had talent, charisma, and the ability to play an asshole, and the Brit's unparalleled mastery over diction helped him be the kind of smartass doctor the world found out it sort of loved.
Rowan Atkinson has all of those abilities, and it'd be a damn shame for him not to get the vehicle to show them off. In a world where every show the BBC churns out is gold, and beloved in Britain AND in America, it's a crime that Rowan Atkinson isn't on one of them, or the front-man of another.
He could dominate as a lead lawyer on whatever new crime/law procedural CBS is churning out next year, or as a clumsy Dad with a heart of gold on a painful sitcom, but I also want more for Rowan.
I want for him to have the sort of stage that Kelsey Grammer received for BOSS, a (flawed) show that hinged almost entirely upon his villainy. But as BOSS and RAKE has shown, people are growing a little tired of one-note jerks. I want something Shakespearean, something BIG, something that isn't him playing a bumbling anything.
I think Netflix offers a lot of great opportunities, to start, such as a guest stint on HOUSE OF CARDS that pits him against Kevin Spacey, which would be an ideal kick in the pants for his career, while a small but scene-stealing performance in the ARRESTED DEVELOPMENT movie (or season 5 or whatever) could showcase his range and boost his cred. I'd also love if he could find a role (any of them) on GAME OF THRONES. Or a villainous turn on SHERLOCK would be perfection. Give him one of the detective slots in the next season of TRUE DETECTIVE (with Tony Robinson). From there, Rowan Atkinson should have the pick of the litter when it comes to lead dramatic (or comedy) roles. He clearly shined when given a chance to recreate history (for sport) on BLACK ADDER, so imagine him as a conniving Iago-type to a King? Or the corrupt King himself? He has Bryan Cranston-like upside, a guy who was primarily known for being a ridiculous Dad on MALCOLM IN THE MIDDLE before BREAKING BAD. If given a shot, I think we could finally start loving Rowan Atkinson for another role, and it'd be about damn time.
It'd surely bring forth less terrifying results than this, at least: