[adrotate banner="29″]
Sixty four characters from J.K. Rowling's life defining series of books (and the films that WB lovingly adapted) made it through the Goblet of Fire. Unless you're Crabbe and Goyle (and shame on you if you are), everyone that made it into this March Madness-style Triwizard Tournament received at least some love in the proceedings.
And that's how it should be. Each and every time something like this is organized, I'm sure a new winner is crowned. Harry Potter is so rich and full with brilliant, multi-faceted characters, and everyone has their own favorite. Now we know the favorite of our tiny corner of the universe, as a winner is crowned on the 16th anniversary of the Battle of Hogwarts.
Was there any doubt that a witch or wizard from Gryffindor ("Not Slytherin. Not Slytherin.") would stand above all the rest when it was all said and done? Perhaps it's surprising who ended up as the internet's champion, as Harry Potter himself, Neville Longbottom, Ron Weasley, and the Weasley Twins, were nowhere to be found holding the mantle of favorite/best Harry Potter universe character when it was all said and done. It was none other than Hermione Granger, who out-prepared the field, never coming close to defeat, taking out the might that is the Weasley Twins in the finals, with a whopping 76.5% of the vote. Here's the final bracket, as Granger vanquished Dean Thomas, Gilderoy Lockhart, Professor McGonagall, Remus Lupin, Albus Dumbledore and the Weasley Twins en route to holding the Triwizard Cup.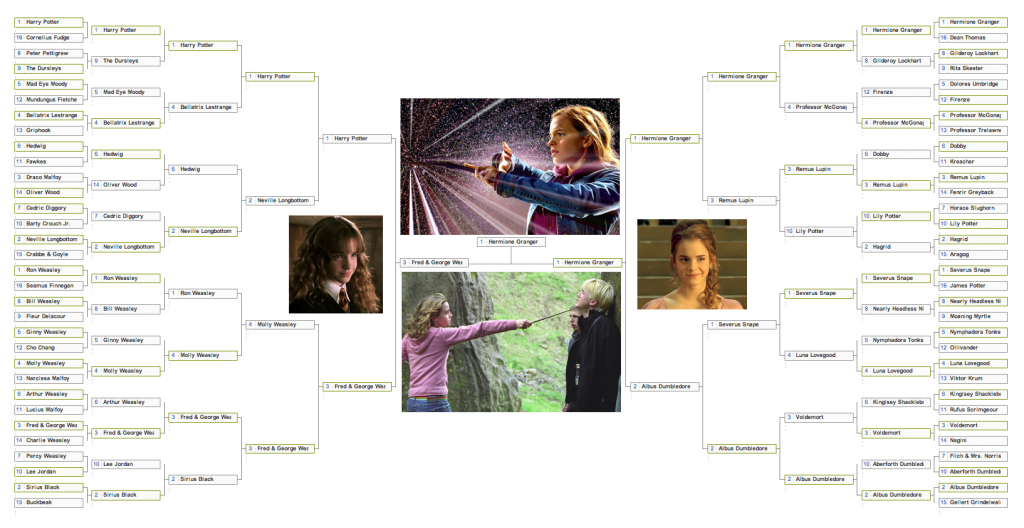 In other words: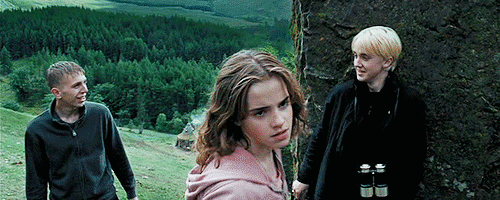 After every March Madness tournament, CBS Sports airs "One Shining Moment," a video featuring the highlights of the games, the drama, the tears, the excitement. Grant Belcher, an enormously talented friend of the site, fashioned his own version for this tournament. It's very easily the best thing that's ever come out of Seven Inches of Your Time since its inception. Without further ado, here is Hermione Granger's One Shining Moment:
 [adrotate banner="13″]