It's easy to be cynical about everything, but I think it's worth pointing out that we live in a world where a gross-out metal movie called Deathgasm has an 88% on RottenTomatoes. Yin and yang, you know?
It's not often you find a movie bursting with decapitations and dildos that also has a heart, but found one you have in the form of the deliriously zonked out Deathgasm from writer-director Jason Lei Howden.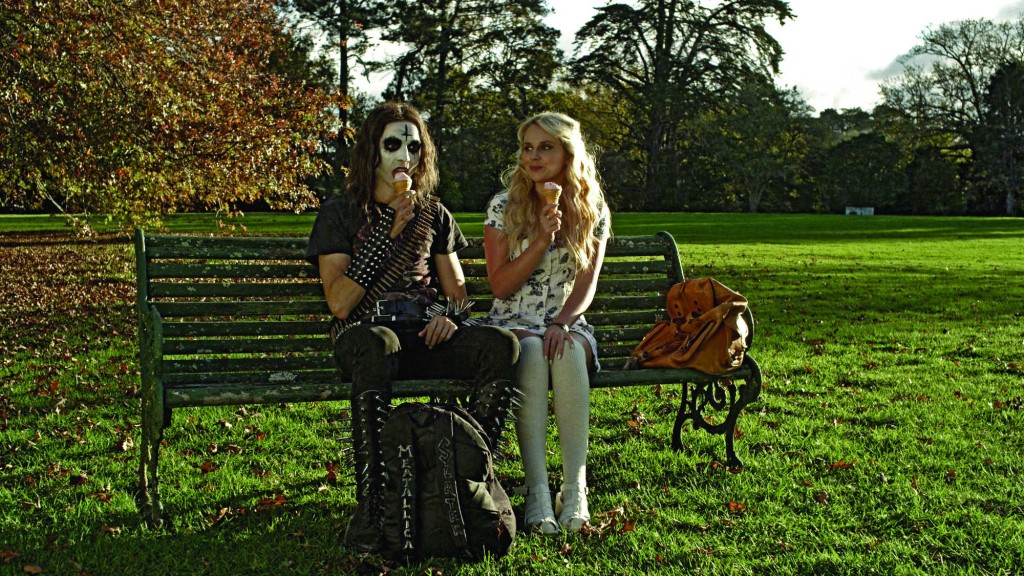 On its surface, the film is about a bunch of loser high school students fending off a demon-fueled apocalypse, and you wouldn't be wrong. But Deathgasm shows us the appeal of Heavy Metal and that it stems from the same place everywhere else comes from during adolescence: loneliness and feelings of being irrevocably different from everyone else. Heavy metal gives Brodie (Milo Cawthorne) an outlet.
He's hated by his Aunt and Uncle, essentially living out a metal version of Harry Potter, with his cousin David and his henchmen bullying him in ways that only movie bullies can, spraying piss at Brodie and his nerdy friends, D&D nut Dion (Sam Berkley) and Giles (Daniel Cresswell), who's kind of just an asshole.
It all changes when Brodie meets Zakk (James Blake), at, where else, a record store, and they all form a band called, of course, Deathgasm.
The plot trappings are standard fare, but the film's gonzo sense of humor and bonkers (and violent) series of events will win most everyone over.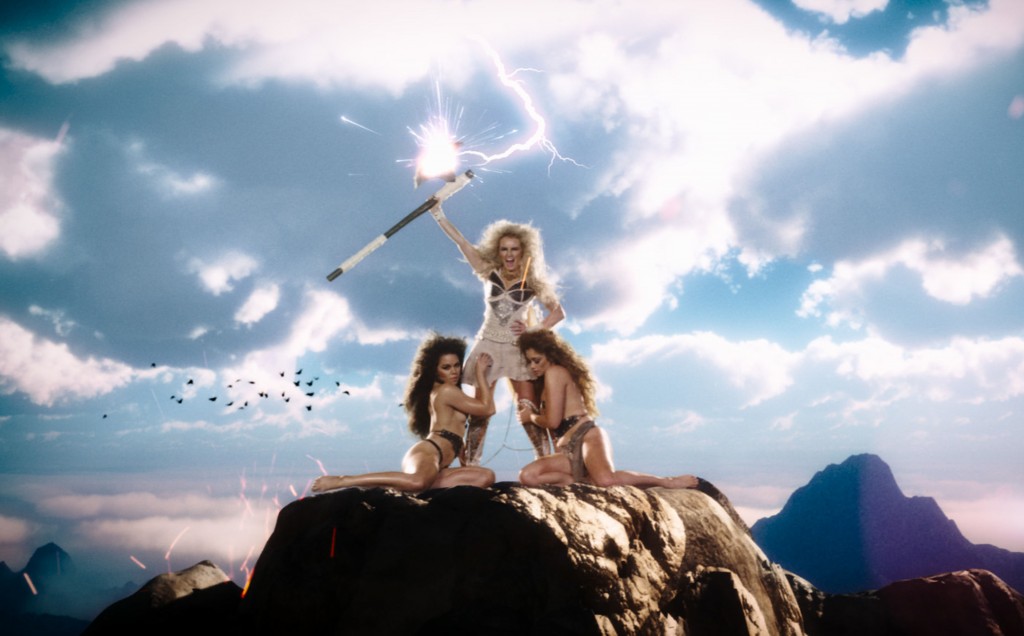 The darkness even appeals to Medina (Kimberley Crossman), the hottest babe in school that Brodie has a not-so-hopeless crush on.
After Brodie and Zakk end up with a mystical Black Hymn from their metal idol Rikki Daggers, they end up playing the song and unleashing Hell on a small New Zealand town in the form of The Blind One, a demon.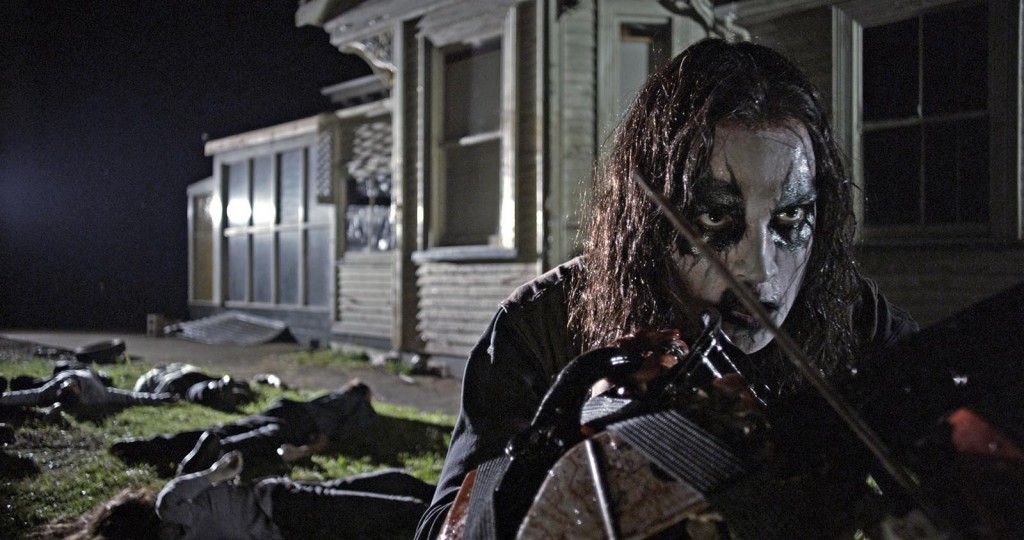 From there, Deathgasm is a dizzying array of gore, practical FX and sex toys as weapons, with Zakk finding ways to use chainsaws that even Evil Dead hasn't. There's hardly any boundaries of where to go: this is a movie with a baby vomiting blood.
In other words, it's delightful, and another example (after Housebound and What We Do in the Shadows) that New Zealand is the most metal place for indie horror.
Deathgasm is available On Demand and on DVD/Blu-Ray.