I've been hearing about how terrifying and incredible The Witch (or The VVitch) is since last year's Sundance Film Festival, when writer-director Robert Eggers won the U.S. directing award for his indie horror film.
It's oftentimes hard for a movie to withstand that kind of hype, but I managed to maneuver around spoilers, trailers and art around the film. All I knew was that it was scary and good.
After screening the film, it was confirmed: The Witch is scary good, possessing otherworldly performances, astounding camera work and exquisite lived in sets and costume design.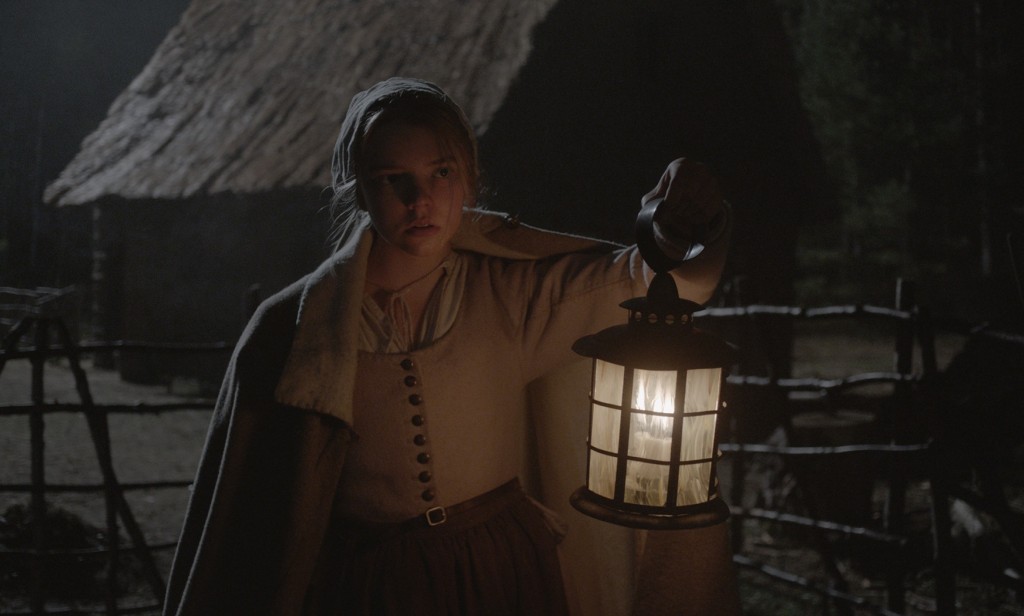 It's New England in 1630, and William (Ralph Ineson), under threat of banishment from the church, moves his wife and five children out of town and on a plantation on the precipice of the wrong forest.
When their baby disappears under the care of eldest daughter Thomasin (Anya Taylor-Joy), the family slowly turns on her, accusing her of witchcraft and setting the stage for what felt like the world's creepiest Shakespearean production.

The Witch is marketed as a New England folk tale, and we learn that the uncomfortable events of the film come from actual accounts, with much of the dialogue lifted verbatim from the texts. Because of that and the unreal performances by every single one of the family members, from the kids on up to the parents, this film feels like more than just a hellish Puritan nightmare. It feels real.
I have no idea how the young actors, Ellie Grainger and Lucas Dawson, who played siblings Mercy and Jonas respectively, could handle the difficult Yorkshire accent and period dialogue. But they and everyone else did, perfectly. They each have standout moments, with the oldest son Caleb (Harvey Scrimshaw) proving that possession still can feel fresh and disturbing.
Kate Dickie, who as any Game of Thrones fan will know, specializes in playing characters that hurt your soul, is chilling and monstrous as Katherine, the family's crazed matriarch.
Ineson, who tries and fails to keep his family together, delivers a heartbreaking performance, digging great, untold depths to keep faith.
But this is Thomasin's movie, and while this sentiment is likely repeated by every critic who sees this movie, it's no less true: it's a star-making turn by Anya Taylor-Joy, a Miami-born actress who grew up in Argentina, lived for a time in London, and whose first language was Spanish, making her performance even more astonishing. Her big eyes are mesmerizing, like Amanda Seyfried's but with pain surrounding her hazel irises. Not to sensationalize and play Monday morning quarterback, but her performance was just as powerful as another young blonde's star-making turn in Winter's Bone, and she showcases Jennifer Lawrence level talent.
Yes, there is a witch, a terrifying creation, but much of the terror comes from the agonizing melodrama when this family turns on their daughter/sister. Increasingly nobody believes Thomasin, and of course, every event is timed to paint her as the culprit. While this is a lean movie, Eggers' relishes these scenes precisely because they're so difficult, and because we know another witch sighting is around the corner to make everything even worse.
The Witch isn't one of those exploitive jump scare horror flicks, even if it will likely make you jump, gasp and swear. Eggers earns every grisly Brothers Grimm moment, and gets as dark as possible: there is no comfort to be found here, this is an unholy baptism of sinister shit that gives me continued faith in not just the indie horror genre but in movie-making in general.
The Witch arrives in theaters February 19 to ruin your sleep. Make it a success.