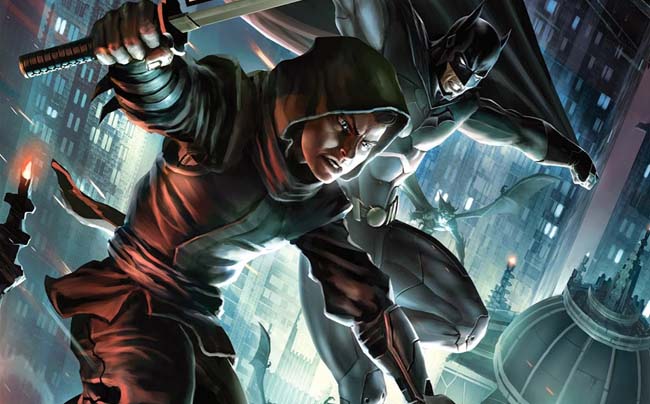 For many hardcore fans, the big ticket item for the first day of WonderCon 2014 was the world premiere of Son of Batman, a film adaptation of Grant Morrison and Andy Kubert's 2006 comic book that gives us Damien Wayne's origin story.
Son of Batman is stunningly DCU's 20th original film, and the second featuring new Batman voice Jason O'Mara (Life on Mars, Terra Nova).
As the lights dim, and the movie begins, one devout DC fan shouts "Marvel sucks," which is just silly. But, it is clear that the animation realm is where DC excels, and Son of Batman is no exception, as we get some stunning, Japanese inspired animation to tell the story of one of the more divisive heroes in the DC universe.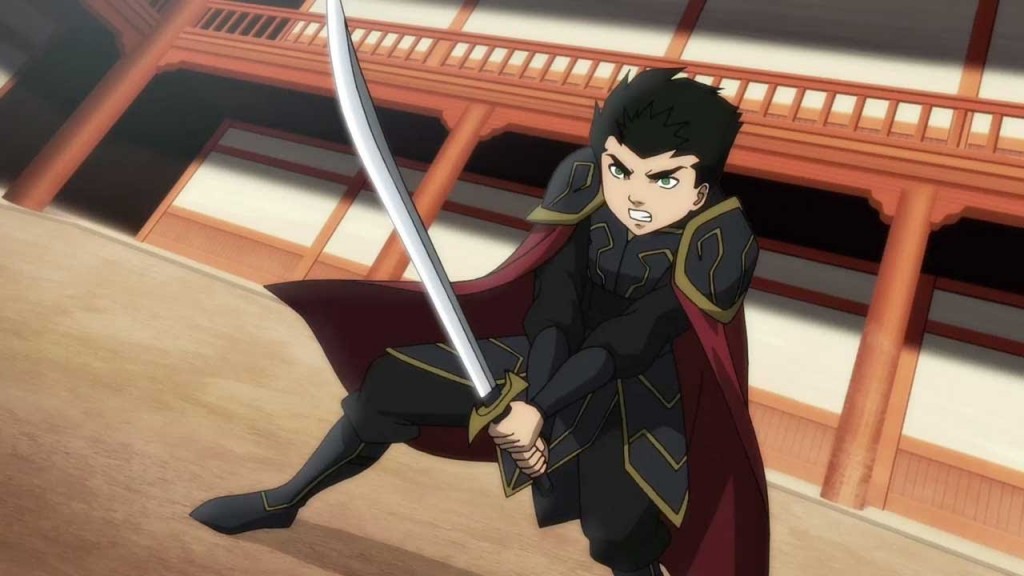 We open on the League of Shadows fortress, with Ra's Al Ghul (Breaking Bad and Revolution's Giancarlo Esposito) promising the League to his grandson Damien. That would be Damien Wayne, a love child between Talia Al Ghul (Firefly and Homeland's Morena Baccarin) and Bruce Wayne (the aforementioned Jason O'Mara), one that Talia has until now, kept secret from the Bat. Within moments, the League is attacked, as a ton of agents and helicopters rain down on the stronghold, showering the League assassins in bullets. Since no other League member is worth their salt, its up to Talia and Ra's to fight back against hundreds of faceless villains. Sheer numbers and firepower win out, and it doesn't hurt that the enemy is led by one Slade Wilson (Thomas Gibson) AKA Deathstroke AKA DC's new favorite antihero. In Son of Batman, he's all evil. We're blessed with a brief fight between Ra's and Deathstroke, that's interrupted by a massive rocket taking down the building, incinerating Ra's al Ghul in the process.
That's when Damien springs to action, and it's clear that having the DNA of Ra's Al Ghul, Talia and Bruce Wayne is nice to have, as he cuts through Deathstroke's army like butter, and even goes toe to toe with Slade himself, taking out his eye in one of the first moments that elicited unbridled cheers from the audience. Deathstroke flees, but the damage is done: Ra's al Ghul is unable to make it to the Lazarus Pits before finally succumbing to death (though I still doubt it). This leaves a power vacuum at the top of the League of Shadows, one that Deathstroke intends to fill.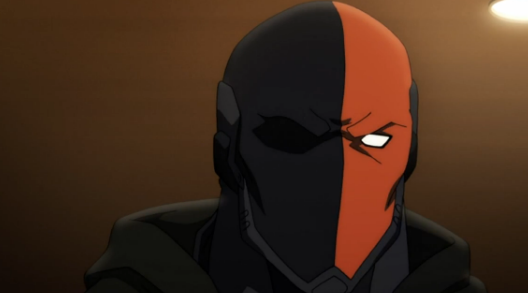 After the tragedy, Black WidowTalia decides it's time to tell Bruce that he has an annoying, hyper-violent, maybe psychotic, defiant tween. Talia comes to Bruce, reveals the truth, and literally sails away on a boat seconds later, leaving Batman to take care of his seed. It plays out like a sitcom, which is hilarious. Damien sets the tone of their early relationship when he comments: "I thought you'd be taller." He also thought the Bat Cave would be bigger, and calls the Robin outfit insipid and never wastes a second in ridiculing the garish outfit. Of course, fans will know that he'll soon wear it himself, because he's a young kid in Batman's care. That's just what happens.
Meanwhile, Dr. Kirk Langstrom (Being Human's Xander Berkeley) is hard at work on a breakthrough, clearly under conscription by Ra's al Ghul. Now his deal shifts to Deathstroke…who's not as forgiving, and kidnaps his family as leverage, because that always brings out the best work in scientists. Comic book or cartoon fans will know that Kirk Langstrom comes to be known as Man-Bat. In this film, he makes a slew of them, and a Bat-Gorilla, which is as ridiculous as it sounds.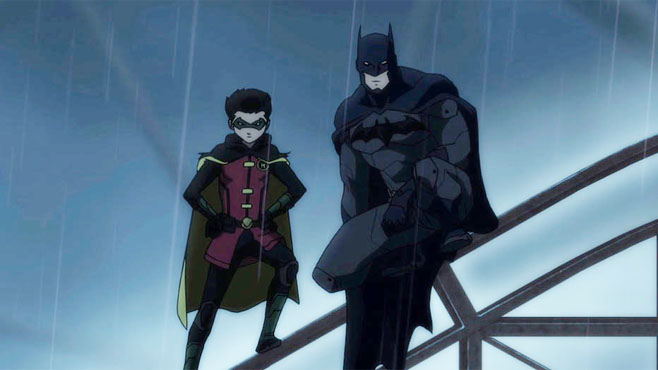 Damien's arrival obviously puts a crimp in Batman's style, but luckily Alfred (David McCallum) is there to make wry, sarcastic and dry remarks. He's none too pleased by Damien's demeanor and trying attitude either. Every quip Alfred makes is pure comedic genius. It's a shame that he doesn't deliver every line. Damien's intent on getting revenge on Deathstroke, to avenge his grandfather's death, but Batman, of course, preaches the whole "no death" thang, putting the pair at odds, as they try to take on Deathstroke and Dr. Langstrom's horde of medical monstrosities.
The movie is filled with appearances by other significant Bat-characters, including fan-favorite Nightwing (Firefly's Sean Maher), who's used as a get out of jail free card throughout, along with a few brief glimpses at the villains you'd expect to fill up Arkham, and several others I don't want to spoil.
There are some awesome sequences, a few missed opportunities (they skip over a Nightwing/Damien fight), but thanks to beautiful artwork, way too many gratuitous shots of Talia's cleavage, great voice acting and a solid story, Son of Batman doesn't disappoint in bringing Damien Wayne to celluloid for the first time. While Damien's abilities made him seem more like the son of Superman, I suppose that's par for the course for a cartoon hero.
Son of Batman arrives on HD stream April 22nd. Order it here. The DVD/Blu-Ray combo pack arrives May 6th, and can be pre-ordered from Amazon.