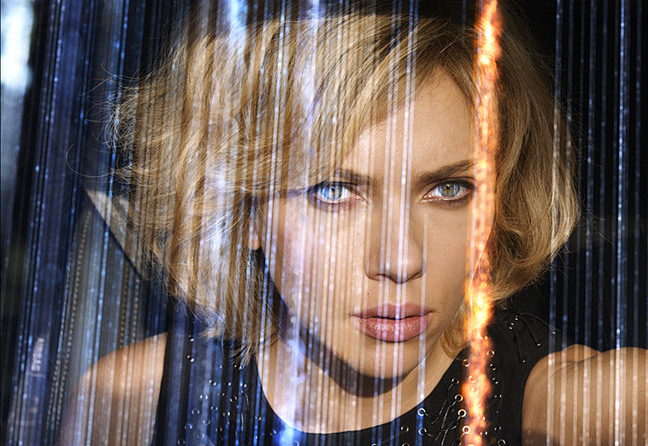 After the FOX presentation, many in the arena filtered out. I'm not sure why, because based on what we've seen from Luc Besson's Lucy, it could be better than many in the FOX slate (aside from Dawn of the Planet of the Apes, which is gonna destroy). Scarlett Johansson can do no wrong right now.
Drew McWeeny of HitFix is the moderator for the panel, and of course, Luc Besson is in the building today for Universal Pictures' Lucy.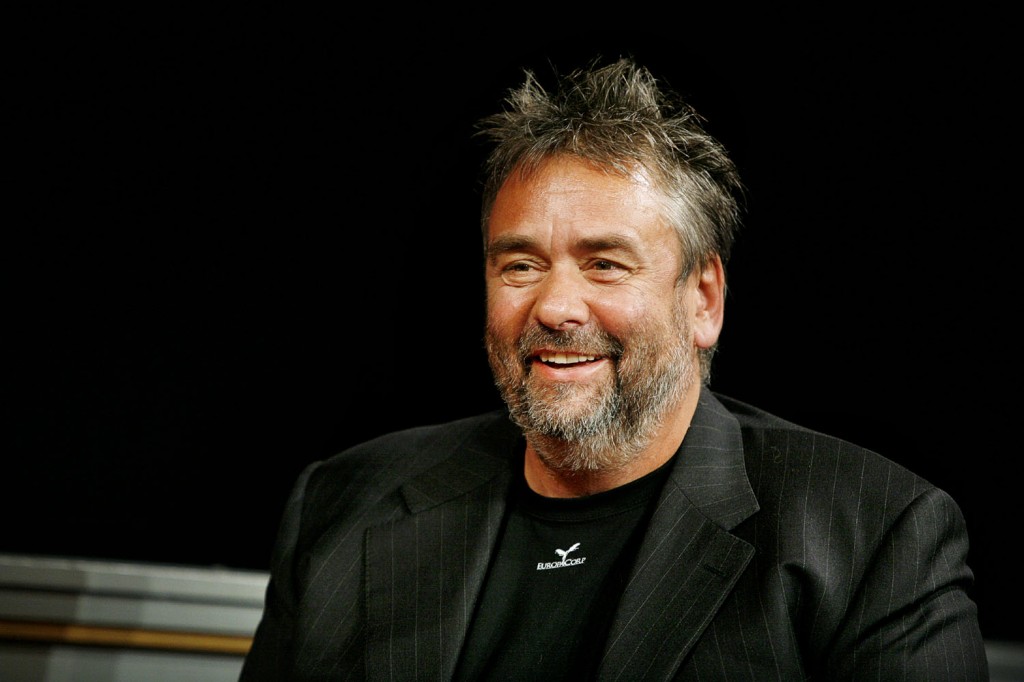 Hollywood is finally catching up to Besson, in that they know women can kickass, and have been borrowing his script for it that he used in La Femme Nikita and others.
What inspired Lucy was the notion of human intelligence. Lucy took him ten years to write. He was fascinated by the theory that humans only use so much of the brain, and started to work with professors, and got crazy with it. So it's basically a crazier Matrix-y Limitless.
Many times, he writes a screenplay and lets other people direct it if he thinks other people can make it better. For this film, no other director could do it better than him.
Besson writes action films from the POV of characters first and foremost. Need "emotional charge before action scene." Otherwise, action films can get boring. Amen.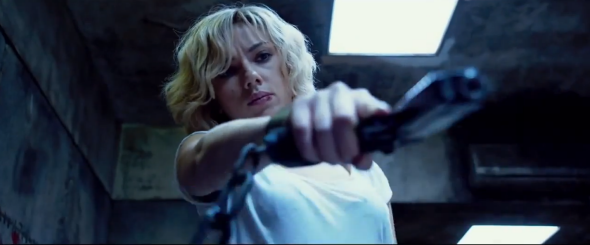 What makes Scarlett Johansson perfect for Lucy? He equates their first meeting to like cats and dogs, feeling each other out. They met at bar for a couple hours, and then she read the script and she was in. You need to have a connection to film someone for six months.
Besson's international cast and flavor is complimented, and rightfully so. Besson wanted to start the film in Taipei, so he brought Min-sik Choi, the star of Oldboy, the "Asian Gary Oldman."
Not only did Besson bring the trailer we've all seen from Lucy, but we also got two scenes from the film. The movie isn't done in terms of music and FX, but we essentially see a few sequences that link many of the scenes we see in the trailer (when Lucy spreads her legs, kicks the guards ass, kills a few more guards, eats Chinese food, "Do you speak English?" and then the hospital). The second one is mostly all new, with a car chase (Lucy's never driven before) and some more hospital sequences, leading up to the moment where Lucy has a slew of guns pointed at her in the hallway. Interestingly enough, the footage ends with a big 60% superimposed on screen, which is clearly the connective tissue of the film, as we see Lucy use more and more of her brain.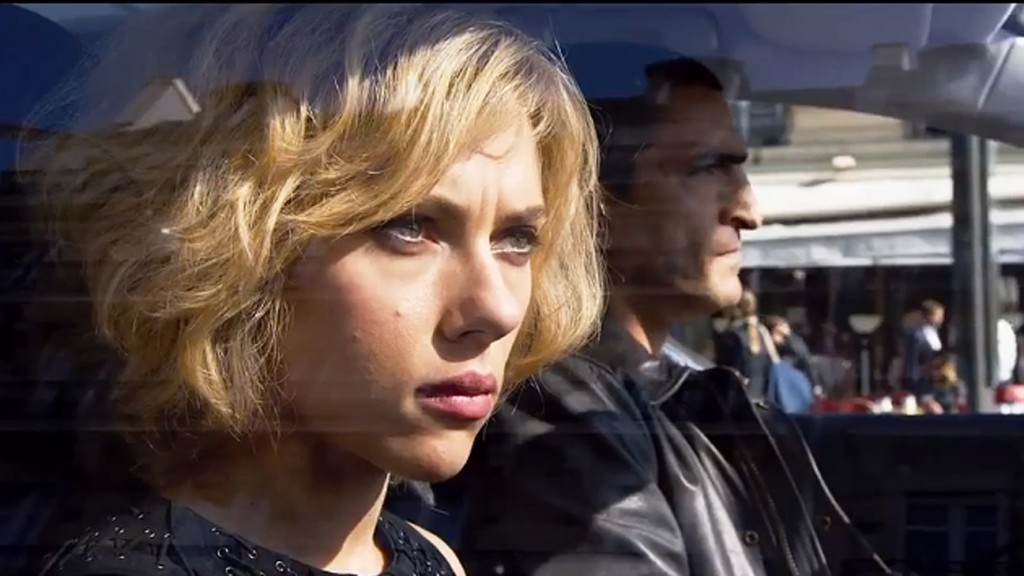 When the film starts, Lucy basically wonders, "What can I do with my life? Now she knows…"
When a brain is at 20% capacity, nothing that makes us us is there any more. They have defined every step from 9.5% to 100%. At the studio they had a cardboard chart showcasing the percentages and what she can do with each stage, and Scarlett would take notes every time she arrived on set.
For Besson, producing is the easy part. Directing is the difficult part. He started writing at 13 years old. The first 5,000 pages were shit, then it became a little better. He's felt comfortable for ten years. Starts every day by writing for two hours. "I write with pen and paper," he doesn't own a computer. Old school.
When Besson made Leon, Nikita, The Big Blue, critics were negative on the film, so he's not bothered by any of the recent poor critical receptions for his films. "I don't care… I do films for you, and that's it." Cue applause.
Besson is asked if he'd be interested in directing a Black Widow movie starring Scarlett Johansson? "I'm afraid of spiders." That's all he said.
Besson's known for championing the strong female, and a fan asks what inspired that, whether it was a strong female role model in his life or what. Essentially, Besson is interested in opposites. We always see the strong guy – "hasta la vista, baby," – so he's very interested to see the strength of men and the weakness of women. He wants to see Terminator break down crying because he misses his Mom; he'd be touched.
Random other notes:
Besson operates the camera himself on most of his films.
Lucy wasn't filmed in chronological order.
A questioner mentions that he's the 3rd best filmmaker ever ("kill the two others"), which is nice.
And that's it for that panel.
Lucy will be released in theaters August 8, 2014.