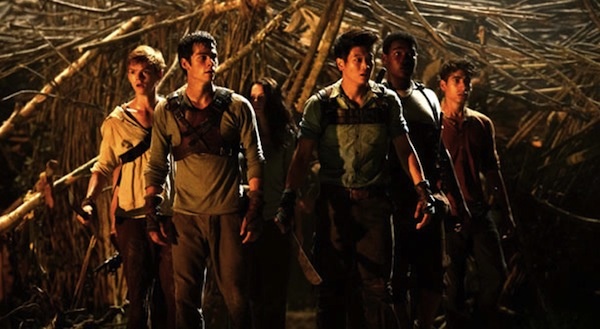 The Maze Runner is the next big YA adaptation to hit theaters. On September 14th, when Wesley Ball's film comes to the big screen, we'll know if it's the next Hunger Games, or the next Mortal Instruments, The Host or Beautiful Creatures.
FOX clearly has high hopes for the potential franchise, as it became one of its showcase films during WonderCon this weekend. Before their panel (coverage here), I got to be a part of a press conference with Maze Runner author James Dashner, director Wes Ball and stars Dylan O'Brien (Teen Wolf) and Will Poulter (We're The Millers). What follows is an overview of the discussion between this young group of people whose lives are about to change, should this puppy go supernova/Twilight.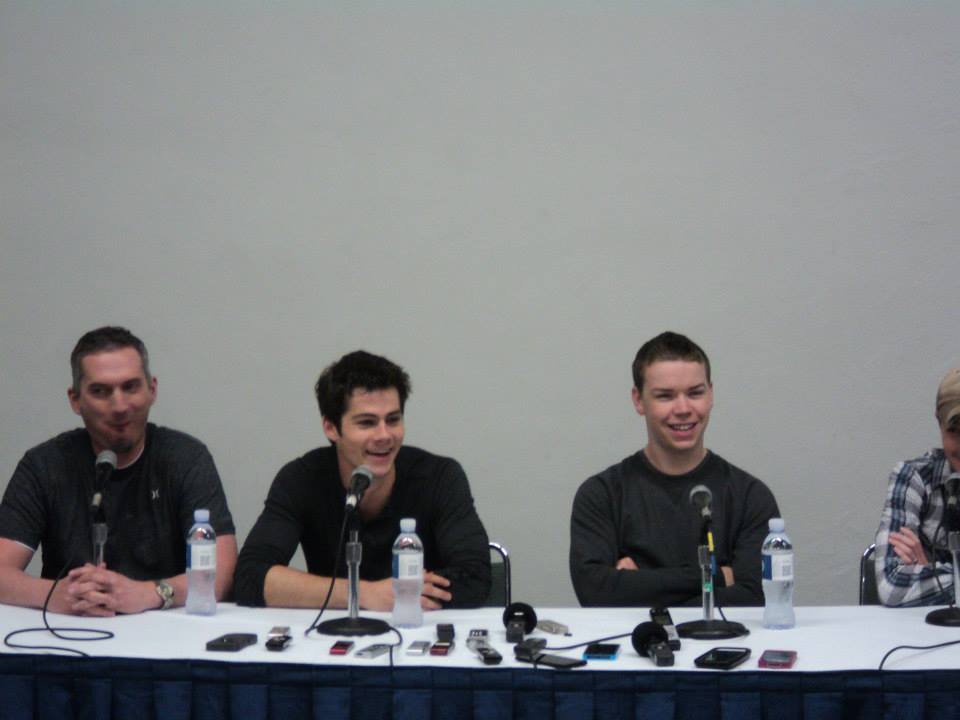 James Dashner, when he wrote the books, tried to make something outside of the crazed Young Adult thing.
Ball believes the YA dystopian craze has come about because he thinks kids like to be treated as an adults. But he compares The Maze Runner more to Lord of the Flies, and not post-apocalyptic. The second film, should there be one, is more like that.
Dylan O'Brien points to another reason for the post-apocalyptic YA phenomenon. "Jennifer Lawrence." Laughs and general agreement ensued. "How could that not create a franchise?"
Dylan was asked how challenging the role of Thomas was, as opposed to his comedic role of Stiles on Teen Wolf. He admits to the difficulty, and humbly hopes he did okay. Wes Ball immediately tells us that he rose to the challenge.
O'Brien didn't go into the film thinking he was the next Katniss or this was the next Hunger Games. That's a lot of expectation or weight, and plus, he's a boy. He loves the story and fell in love with James' book. The process and what they went through was insane, considering the budget and time, or lack thereof. But they made it happen, and he's clearly proud of their work. It's funny to O'Brien that now he's getting asked, "How does it feel like to be in such a big movie?" And his response is normally, "Cool, we made it look like we were in a big movie." It's a testament to Ball's direction, the FX and the buzz surrounding the project.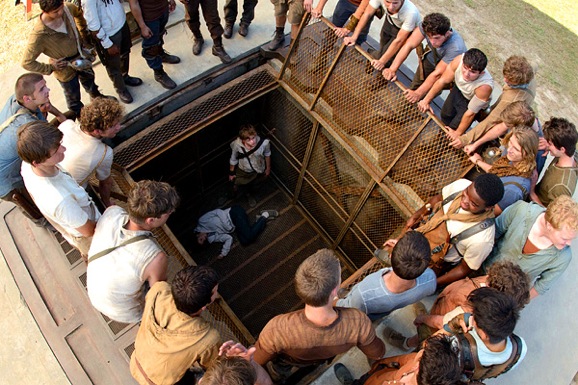 On the subject of a Thomas vs. Katniss film: "She would kick my ass." Everyone on the panel agreed, and so did I. Peeta vs. Thomas on the other hand…
Will Poulter recently won an MTV Movie Award for We're The Millers. It's news to me that people watched and enjoyed that movie. But like Dylan O'Brien, he's taking on a much different character here, as Gally, his character, has a hard edge. Adorably, even with all the changes in his life recently, Poulter still lives in West London "with my mum." But he's ready to go on this journey with James and company.
Was there pressure to adapt the book into a film? Yes, of course, Ball says, but it's "good pressure." He was a fan of the book, and took it from that point of view. He sought to give a sense of truth to the world itself. "The only pressure was to execute the perfect movie I had in my head on the screen. We had a lot of challenges, but it was a fantastic experience…Everybody was in it 100% to make a cool movie together…[It was a ] unique bonding experience…[and that] shows up in movie."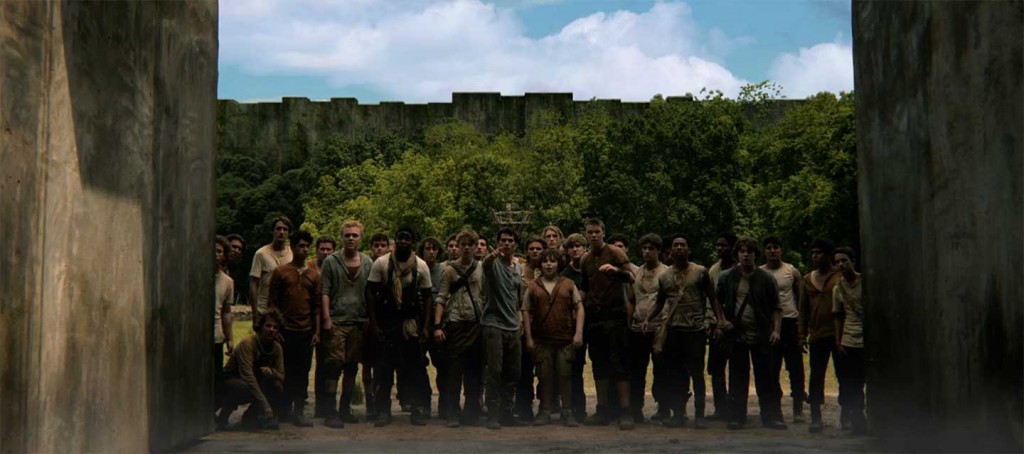 What was it like bringing grievers to life? Dashner believes that "their vision perfectly matched mine," and that they took his book and made them even better. They believe they've made a "unique movie monster that stands out from all the rest" because its "biomechanical, nasty, scary, metallic, all these things," and came up with a design with some of the artists that would be really fun to animate. The consensus for the Grievers? "Freaking awesome." Apparently the monsters were brought to life by the guy who created the Life of Pi tiger.
Dashner learned to love reading when he was a young adult, and Stephen King was his YA section. When he writes, he "writes naturally what he would like at that age," but doesn't think about his audience. That's why he believes the books have crossed over to so many audiences. He seeks to "write the coolest thing I can write." Ball and his team wanted to "make a movie for the kid in everybody, not [a movie] for kids."
The soundtrack for the film was discussed, and James Dashner was concerned (since he often writes to soundtracks) when they were making it that they'd want a typical pop soundtrack. And luckily, that's not at all what Wes Ball had in mind ("No, we're going full epic, orchestral score" ). He apparently ONLY listens to soundtracks, ever since he was 16, something that Dylan and company can attest to from their drive down to Anaheim for the Con. The film is equal parts John Williams, Hans Zimmer, and an eclectic mix of old school/classic film sound, as the music becomes a character and supports the movie. Ball's very excited for soundtrack buffs to watch the movie. According to Dashner, "it's awesome" and blew him away.
Favorite movie soundtracks were discussed, and the greats were mentioned, like Jurassic Park, Aliens, the last Superman. Will mentions the Bourne trilogy. And of course, The Maze Runner.
Another reason to check out the movie on September 19th, 2014. Catch up on the books now.