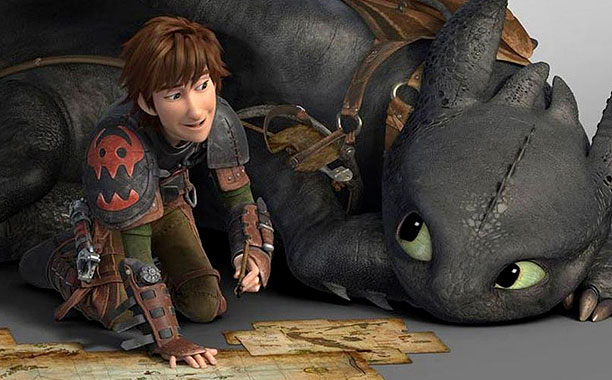 In 2010, Dreamworks' How to Train Your Dragon came out and charmed everyone in theaters, young and old alike. The film was adapted from Cressida Cowell's book, and featured a sterling voice cast headlined by Jay Baruchel (This Is The End), Gerard Butler (300), Christopher Mintz-Plasse (SuperBad) and Kristen Wiig (Bridesmaids). Now four years later, a sequel is coming, arriving June 13th.
At WonderCon this year, star Jay Baruchel and writer-director Dean DeBlois sat down for a press conference to inform us about the next adventure in the series. What follows are the highlights from the genial conversation.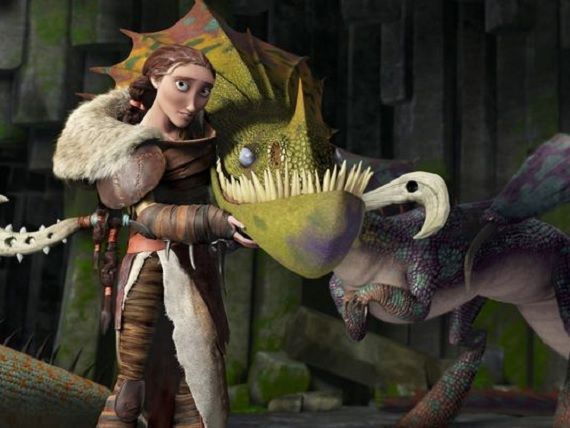 The first question concerned Valka, the mother of Hiccup, voiced by Cate Blanchett. Apparently, DeBlois wanted Valka and her genes to be a big reveal in the movie… but DreamWorks changed that with the first trailer. Dean describes Valka as a Dian Fossey like character, who lives with dragons and learns their ways.
Since the first movie, the HTTYD world has expanded, thanks to its Cartoon Network TV series (and video games), Dragons: Riders of Berk, which serves to bridge the gap in movies. It helps present a full, complete story. According to Baruchel, the cool thing about the  TV show is that they're able to delve into the everyday life at Berk. The show enables them to put the audience in that neighborhood, on that island, and reveal the minutiae of everyday being a Viking.
In the first film, Hiccup got everything he wanted. So the filmmakers had to go on to the next problem. They didn't want to make a sequel for the sake of making a sequel (and making a viking boat load of cash). Dean planned a trilogy, and this sequel is the middle act, immersing everyone in the disappearance of dragons and what happened, while completing Hiccup's coming of age story. DeBlois states there is a lot of stuff to explore, to venture off into the rich world that Cowell created. For DeBlois, it's a "fun world to live in, [and] very easy to write." Lucky dude.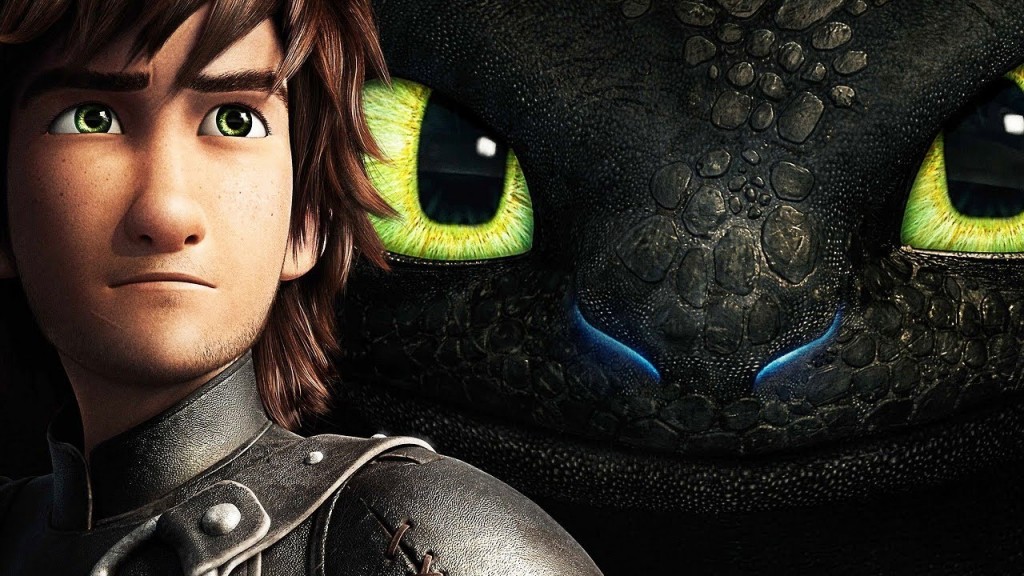 It's pointed out how rare it is for a big star like Jay Baruchel to work on an animated television show like Dragons. But according to Baruchel, it had to be him, as he feels a certain loyalty to the character, and ownership of Hiccup. He believes that's a part of acting, and clearly feels very strongly when he says: "I just didn't want anyone else to play him." Dean DeBlois responds, "Neither do we," to which Baruchel sighed: "Thank you, that's good news."
Baruchel gets asked what it's like returning to the character of Hiccup, but "selfishly," the show has "kept me in that mind space." He "never left" Hiccup.
How does Jay get ready for voice acting? He wakes up…showers, hell, sometimes he doesn't even have to. That's the great thing about voice acting: no costume or makeup. Sometimes, he even gives himself a mission tonot shower for two weeks. Maybe because of that, he "adore[s] it." When Baruchel started acting, when he was twelve years old, now twenty years ago, one of the first gigs he had was dubbing shows from French to English in Montreal. "If you can do dubbing, you can do anything. Its as intensive as voice acting gets." Baruchel is a "chronic daydreamer…and that's what's required…as there are no dragons in front of me, or anywhere else in the world, I suspect."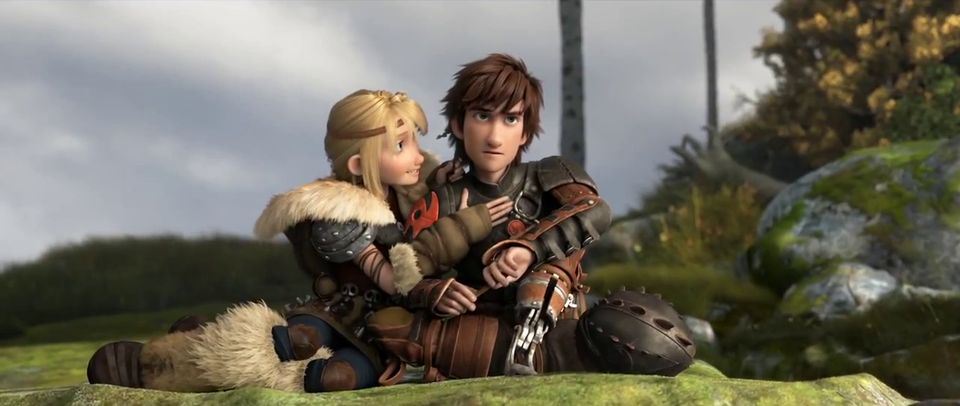 Dean and Jay have now worked together for 7 years, and they clearly have a comfortable shorthand, another reason Jay has stuck with the character so closely.
According to DeBlois, Baruchel embodies the character so well, that he's become the authority on it. After Baruchel's input, he'll change the dialogue, and add more life to it.
Apparently there were ten different dragon genera (which is the plural of genus, btw) in How to Train Your Dragon, a fact presented that impressed Jay immensely. Judging by the trailer there a whole lot more this time around. How many can we expect in the sequel? The animation team utilizes a modular system "to create an endless variety of dragons…thousands of new dragons." While there are a ton of dragons in the sequel, there are about the same amount of dragons who have hero moments in the sequel.
While making HTTYD2, Jay was only in the same room with another actor ONCE. It's a very international cast, and "one of the cool things about voice acting, [is] that doesn't step in the way, [we] still find a way to create." Usually they do so in isolation, and DeBlois admits, "it's nice when we get characters together…sometimes [they] go off script, and it feels right." When making an animated film, "the voice acting is the only spontaneous element," while "everything else is meticulously planned."
How does the process work? They record voice actors first, then get breakdowns of those lines, and make the requisite animation, match the dialogue with the mouths of the characters. Sometimes they receive late notes that will "necessitate going back and adjusting."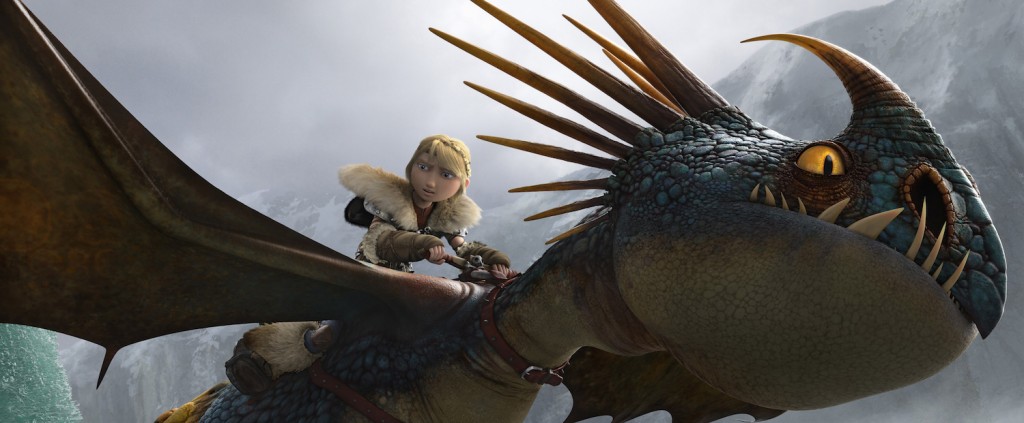 As per usual, the sequel is bigger than the original. The "scope gets really big," as Hiccup discovers there's a brewing conflict, a conflict incited by "a vicious conqueror" who's creating a dragon army. That'd be Drago Bludvist, voiced by Blood Diamond's Djimon Honsou. Jon Snow himself, Kit Harington, plays Eret, son of Eret, an evil dragon hunter, while Cate Blanchett's character tries to rescue the dragons.
Again, it's pointed out how much Baruchel adores the character, and that he will argue his case for changes made to the film. He likes to think he's one of the people who knows Hiccup the best, and "they allow me to chime in." They more than allow it, as Dean puts it: "Hiccup is so similar to Jay in so many ways…" and that they normally side with Jay, because they know Jay is the "greatest authority on the character."
What's the plan for the franchise moving forward? They're preparing for the 3rd season of the TV show, and "hoping to create a seamless narrative." Essentially, they want to keep exploring Cowell's novels, further developing the world, and "go as far as we can." Dean isn't aware of any of the specifics of other things beyond the sequel, in terms of other mediums and expansion.
The funny joke at the end for the press conference is that Dean does a lot of temporary voicing, as a placeholder before Jay comes in and replaces him. From the sound of it, it's not very good, in a wonderful way. Baruchel, through legitimate snorts, admits that it "makes my life wonderful…his temp work…" He loves it, and it's the reason he gets up in the morning.
On Friday June 13th, the only reason we'll need to get up in the morning is that How to Train Your Dragon 2 has flown into the local cineplex. I suspect I won't be the only one.