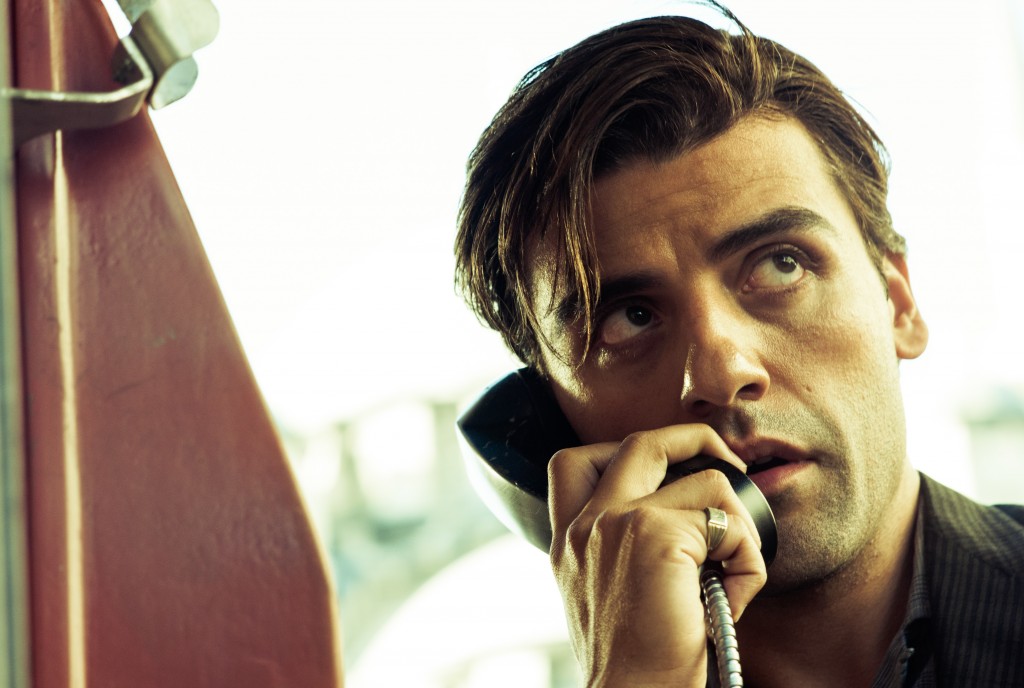 Based on a novel by Patricia Highsmith, The Two Faces of January is a well-acted, reasonably well made, vaguely Hitchcockian suspense thriller that explores the similarities between star Viggo Mortensen (Lord of the Rings)and a guy who's been labeled a future star so many times that he's already leapfrogged over that stage in his career, Oscar Isaac (Inside Llewyn Davis).
Isaac plays Rydal, an ethnically ambiguous man who could very well be Greek, except he's from Trenton, New Jersey, an ex-patriot who spurned a scholarship to Yale Law School to write never-to-be published poetry, swindle (and commingle with) beguiling young tourists (like actress Daisy Bevan), while acting as a tour guide in and around Athens. The year is 1962, and there's a whiff of Jack Kerouac and the beat in Rydal's soul.
Viggo is Chester MacFarland, a wealthy businessman with an exceptionally younger wife (Spider-Man's Kirsten Dunst, as Colette/scene dressing). When Rydal spots him, patrolling the Parthenon with Colette, he's reminded of his father. Rydal, of course, has a complicated relationship with his Dad (why else would he be in Greece instead of Law School?), one so difficult Rydal purposefully missed his funeral.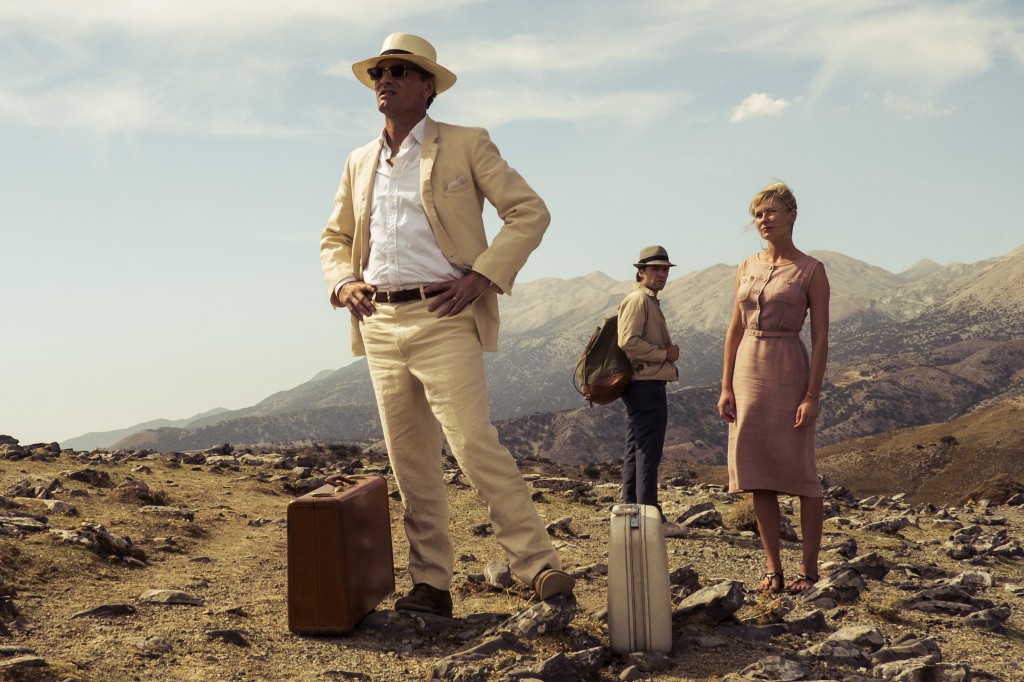 Perhaps because Chester reminds him of his father, Rydal wants to be him, wants his wife, his life. But, appearances can be deceiving. Rydal fashions himself Greek-ish and a friendly, lover of women, yet he never misses an opportunity to skim off the top whenever handling foreign currencies (said women). Chester appears to be a worthy and rich mark, but is it the other way around? Chester's wealth and prestige is ill-gotten: he's a con artist who stole money from investors, and he's now on the run. Why else would he be in Greece? Because Greece is beautiful, you might say, and that's normally an obligatory statement in such a European feeling movie, but I wasn't particularly captivated by Athens or the various Crete villages that Rydal, Chester and Colette prance around, as its wonders were ignored or mere backdrop for their downward spiral.
Chester reminds me of Viggo's character in A History of Violence, except that we know much sooner that Chester is not what he seems to be, that he's not as good an actor, the simmering anger not far from the surface, particularly with whiskey close at hand.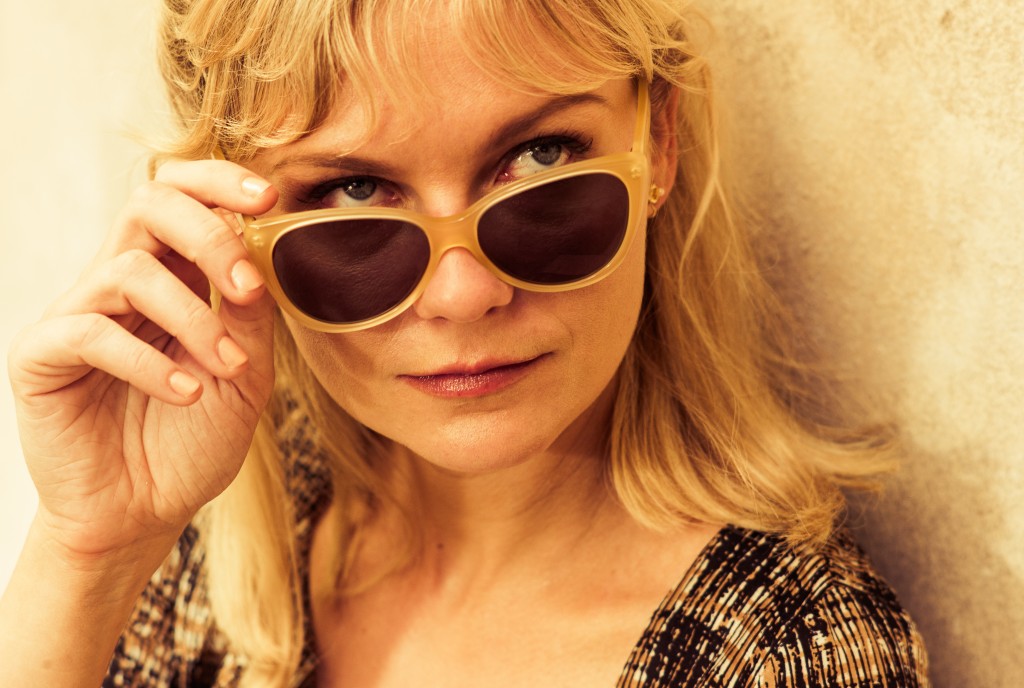 Colette immediately takes a liking to Rydal, and vice versa, as the trio hatches an outing to explore the flea market. As these things inevitably go, after a wonderful evening (buoyed by Rydal's date, an alluring Van Buren descendant), a smarmy private detective shows up at Chester's hotel room, ends up dead, and Rydal finds himself in embroiled in the couple's escape. Whether it's for the money, for Colette or merely because he's bored, waiting for something remarkable to happen, Rydal doesn't get out, even while he still can.
Operating from his own script, Hossein Amini, an accomplished screenwriter and intriguing talent who wrote Drive, Snow White and the Huntsman and the unfortunate 47 Ronin, makes his directorial debut. The resulting film feels sort of like Anton Corbijn's The American with more narrative thrust, and a con man instead of an assassin. While Viggo and Oscar get a lot to play with, Kirsten Dunst's Colette is little more than a prop, a wedge piece between Chester and Rydal, a mutual interest. It's a shame, because Dunst seems willing and capable of much more than being a bewitching plot device. How much of Chester's criminal activity is Colette privy to? Why does she stay with him even as her homesickness for Brooklyn grows (and an accompany accent appears)? Chester and Colette's past is a helluva lot more interesting than its present.
Amini proposes that Rydal and Chester aren't much different (two sides of the same coin, two faces of January, etc.); in fact, we're meant to believe that Chester is Rydal's future, that despite fleeing to Greece, Rydal can't escape his father, or becoming him. When they first meet, even when we believe what both of them say they are, neither trusts the other, and that never truly changes. The film hinges on this relationship and it doesn't truly earn it. Despite what seems like a much longer period of time together than it actually is, I didn't truly believe the characters' evolution, nor was ever entirely invested in it.
THE TWO FACES OF JANUARY is now available on iTunes/OnDemand and in theaters Friday September 26, 2014.