As I go through my season wrap-up of the 2014-15 superhero shows, I looked yesterday at a long list of supporting characters. Today, we move on to the lead heroes. The villains were originally planned to be in this post as well, but there were, like, a LOT of villains across the many shows, and I ran out of time for today. So it'll be the villains tomorrow, and on Friday, we'll wrap it up by finally ranking the shows themselves.
Some SPOILERS will be mentioned for the involved shows: Agents of S.H.I.E.L.D., Agent Carter, Daredevil, Constantine, Arrow, Flash, and Gotham.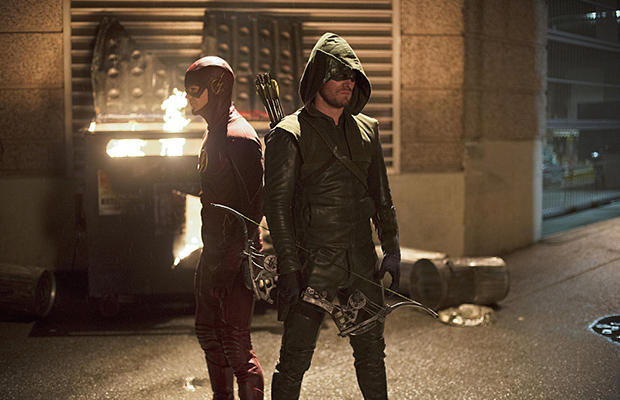 The Lead Heroes
One of the reasons I broke down yesterday's supporting characters lists into categories of rankings was to parse the possible groups of heroes and get to the result today of this category including only the lead characters of each show. I think it's interesting to look at how the shows are built up like this: from the main character, his or her supporting cast, their villains, and how it all comes together (or doesn't) for the overall product.
7. Jim Gordon (Gotham)
Jim brings a lot of intensity to the job, but he also brings a lot of being a terrible cop.
6. Oliver Queen/The Arrow (Arrow)
Oliver suffered from the down season for Arrow along with nearly every other character on the show. He's always walked the line of being too broody, but this season, didn't have enough to balance it out.
5. Director Phil Coulson (Agents of S.H.I.E.L.D.)
Phil had his moments, both in his struggle with the alien writing and in his efforts to rebuild S.H.I.E.L.D., of being a worthy true lead. But he took a back seat to Skye in the second half, with own bizarre decisions of what to keep secret dooming the unity of the team (and the show).
4. Barry Allen/The Flash (The Flash)
Barry acted like too much of an idiot many times during the season, but he was always likable and easy to root for, and his big emotional moments tended to have a strong resonance.
3. Matt Murdock/Daredevil (Daredevil)
No one has made me ever feel the gritty reality of being a hero on the street like DD did, with his dangerous and unglamorous obsession anchoring an incredible first season. He'd be a worthy #1 for this list, but I have to give a slight edge to two characters who gave me a little more fun.
2. Agent Peggy Carter (Agent Carter)
For all of the well-documented controversy surrounding Marvel's treatment of its heroines, the MCU's first attempt at a female lead was an unqualified success in quality. Actress Hayley Atwell's Peggy was smart, tough, and the most capable person in every room she walked into. No one was easier to root for this year.
1. John Constantine (Constantine)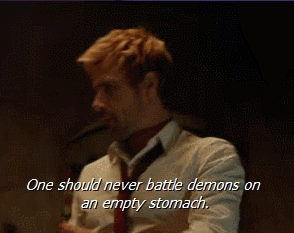 I'm genuinely not sure I've ever seen a comic book character brought to life on TV better than this. Constantine itself never lived up to its potential, due largely to weak plotting, but actor Matt Ryan's portrayal of the titular anti-hero was perfection. He had the look, the irreverence, the snark, the competence, and the repressed pain of a man who's seen and done too much. He propped up, sometimes single-handedly, a show that often wasn't worthy of his brilliance. And a perfect portrayal of John Constantine is just not going to be topped by anyone else here. There's a reason Empire ranked John as the third greatest characters in comics history, above such luminaries as Spider-Man, Wolverine, or any Avenger. Constantine is too damn good, even if Constantine wasn't quite.