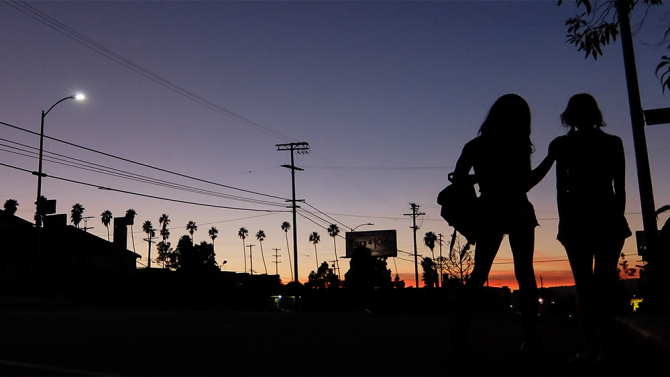 Every time a new show or movie is set in Los Angeles, I groan. Haven't we seen that? Most movies are already made in Los Angeles; do they also all need to take place there too? Rest assured we have never seen the side of Hollywood shown in Sean Baker's revolutionary Tangerine. In fact, we may have never seen a movie like the Sundance favorite Tangerine.
Baker's film thrusts us, jarringly so, into the story, showing us the tawdry goings on at Donut Time, a dilapidated donut stop on Santa Monica and Highland that everyone around here has passed a million times, but probably never wandered inside.
Tangerine wanders inside a lot of things that is foreign to the majority of the population.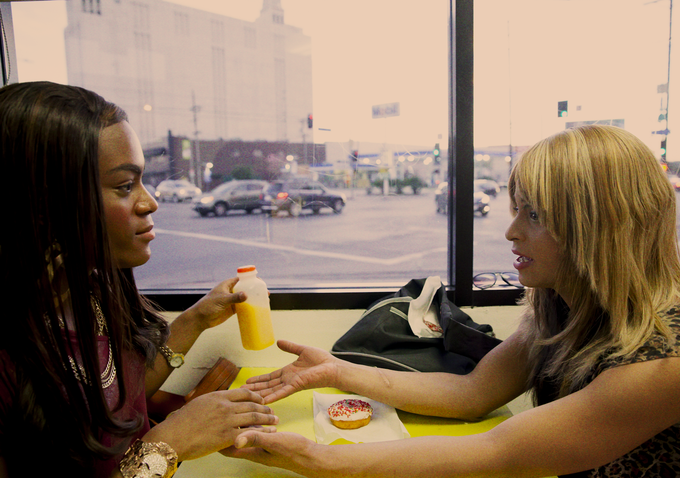 Sin-Dee (Kitana Kiki Rodriguez), a transsexual hooker, is back in town after 28 days in prison. She's eager to get back to business, but that ain't happening: her bestie Alexandra (Mya Taylor) reveals that her boyfriend (and pimp) Chester (James Ransome) has cheated on her with…someone whose name starts with a D (Desiree? Destiny? Dana?). Begging her to avoid drama, this movie drowns in drama befitting the dregs of reality TV, as she stomps around town looking for this D-name hooker. Except, unlike reality TV, this actually feels real. If I had been told before the movie that Tangerine was a gonzo documentary, I would have believed it.
Alexandra is so intent on avoiding drama that she parts ways with Sin-Dee, but she can't escape it, and both of their stories collide in the end with Razmik (Karren Karagulian), an Armenian taxi driver, similarly having the worst day. Of course, he's not blameless; none of these characters are, and it'd be hard to choose who has the worst day among them.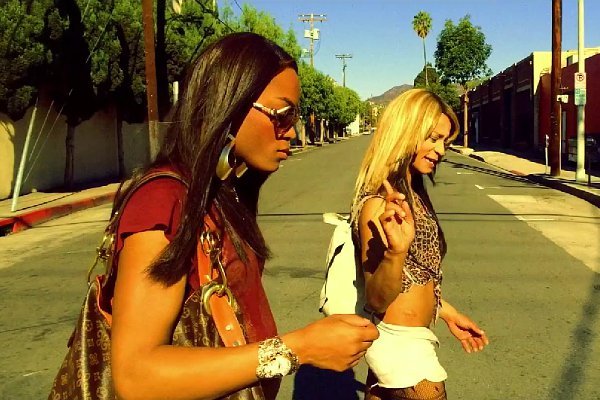 Tangerine is hilarious, eye-opening, startling, depressing, uncomfortable, seedy and essential. It takes place on Christmas Eve, a time that never feels quite right in LA, because of its anachronistic sunny and warm weather. As one character says, Christmas in LA is a lie. Yet this movie uncovers truth.
Many people bemoan technological advancements because it gives everyone the chance to make a movie with their phone, belittling the artistry of movie-making. Those people need to see this film; writer-director-everything Sean Baker (Greg the Bunny) has made a beautiful and vital looking movie, one that's more in-your-face intimate, gripping, authentic and dynamic precisely because he shot the entire film on an iPhone. It's unlike anything I've ever seen, and hopefully will silence critics on the populism of cinema. Anything that grants greater access to underrepresented voices being heard is worth the drama.