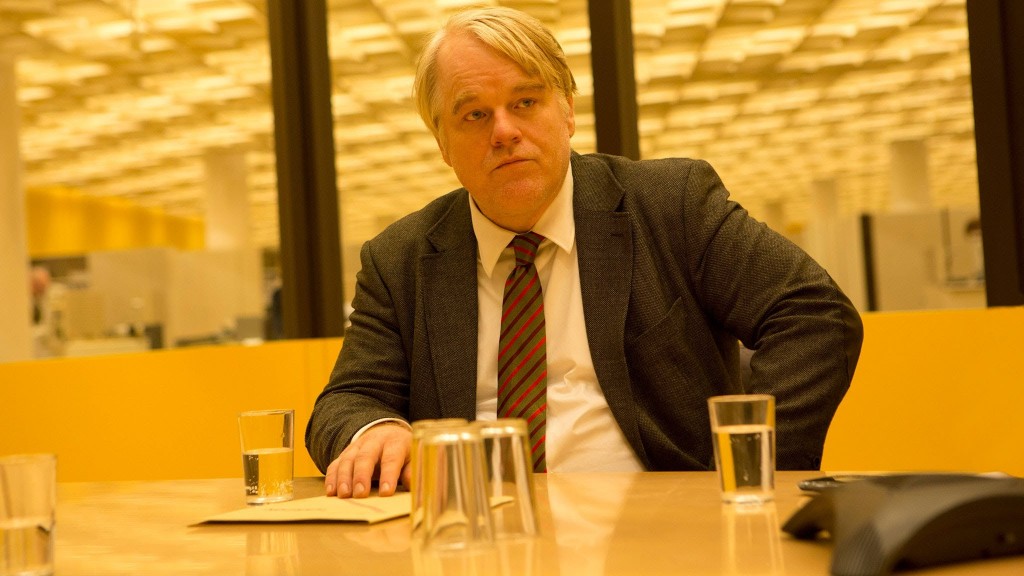 A MOST WANTED MAN will be forever known as Philip Seymour Hoffman's last lead role, a fact that comes with a lot of pressure, baggage and scrutiny, fair or not. Thankfully, the movie is mostly worthy of the attention, because of a overwhelmingly talented cast that embolden a politically incisive, intricate and unhurried spy yarn.
Philip Seymour Hoffman's heartbreaking passing only feels more fresh, tragic and unfair after watching A MOST WANTED MAN. I doubt this movie or his role would garner such attention if not for his death, but even if PSH was alive and well today, people would be buzzing about his role as Gunther Bachmann, the head of an underground German anti-terror unit stuck in Hamburg. There's no doubt about it: this is Philip Seymour Hoffman's movie. Even in the rare scenes that Gunther isn't puffing on a cigarette, he's the puppet master of the proceedings (or is he the puppet?), orchestrating each and every encounter, in an obviously ironic effort "to make the world a safer place."
When Issa Karpov (Grigoriy Dobrygin, fantastic), a 26 year old Chechen refugee marked as an escaped militant jihadist, stumbles into Hamburg, it's Gunther Bachmann's job to figure out if he's a dangerous extremist, or a victim of circumstance. Surprisingly, we're never really unsure about Issa and his motives, but it's Gunther's juggling of variables, shouldering of responsibility and noxious work with other intelligence units that is the nexus of the film.
Is Gunther any different from the Americans or German higher ups who want to arrest and torture Issa without any shred of evidence? Is compassion a weakness? Or is Gunther merely using Issa to get to a bigger fish in the sea? Enter: Dr. Faisal Abdullah (ZERO DARK THIRTY's Homayoun Ershadi), a Muslim academic and charity fundraiser that Gunther believes is secretly funding terrorist organizations.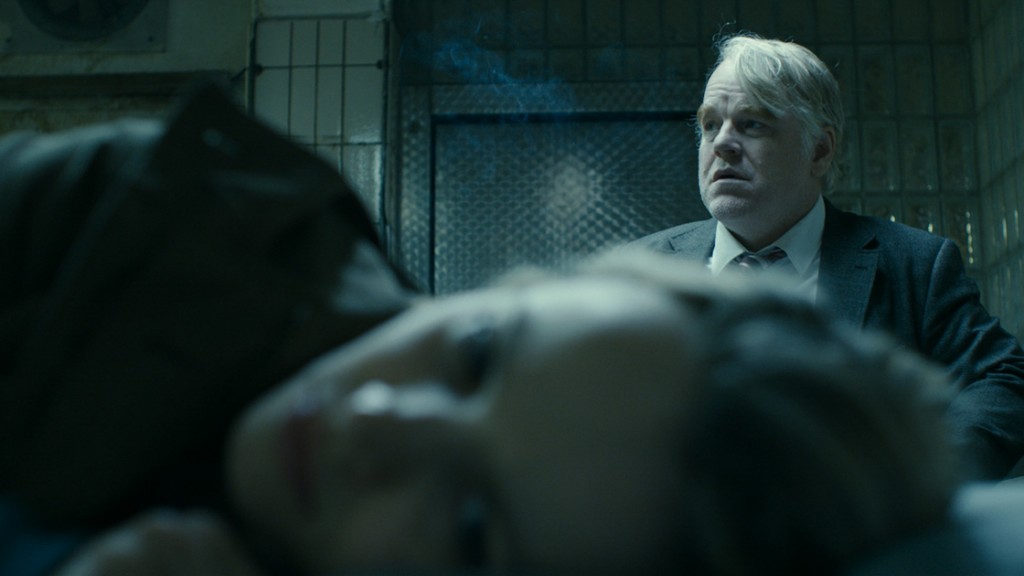 Issa, through the help of a Turkish family brimming with kindness, connects with Annabel Richter (Rachel McAdams), a indefatigable activist lawyer from Sanctuary North who fights for the human rights of political refugees. Annabel serves as Issa's counsel, confidante and support. Is she being played by Issa? Is Annabel a pawn in the cross-hairs or one of the players? We're so honed as an audience to suspect double or triple agents and betrayals, that we tie ourselves into a knot whenever we meet a new character, but part of the genius of A MOST WANTED MAN is to (slow) play with our expectations. It lets us do the mental somersaults, because we might miss what's right in front of our face. Sometimes we can trust people at face value. Sometimes.
Issa traveled to Hamburg to meet Tommy Brue (Willem Dafoe), the head of a private German bank. It turns out that this man who barely has any clothes, might be in line for a hefty inheritance (millions of Euros), one that only muddies the already murky waters of his delicate case. Throw in Robin Wright, who playfully riffs on her manipulative post-HOUSE OF CARDS persona as Martha Sullivan, "the American" that Gunther and company probably shouldn't trust, and the chess board is almost overflowing.
James Bond films make us want to be spies, whereas John le Carre again and again shows the harsh reality (A MOST WANTED MAN is adapted by Andrew Bovell from his 2008 novel of the same name). No sane person wants to be a spy, especially in a post-911 world. It's a miserable, lonely existence where you can't trust anybody and you're grist on the mill of corrupt bureaucracy. There's always someone higher up, someone more powerful, and someone looking to use you (and it could be your best friend/lover/subordinate). This moral ambiguity and shady political dealings are trademarks of John le Carre, the master British spy novelist best known for THE SPY WHO CAME IN FROM THE COLD, THE CONSTANT GARDENER and TINKER TAILOR SOLDIER SPY.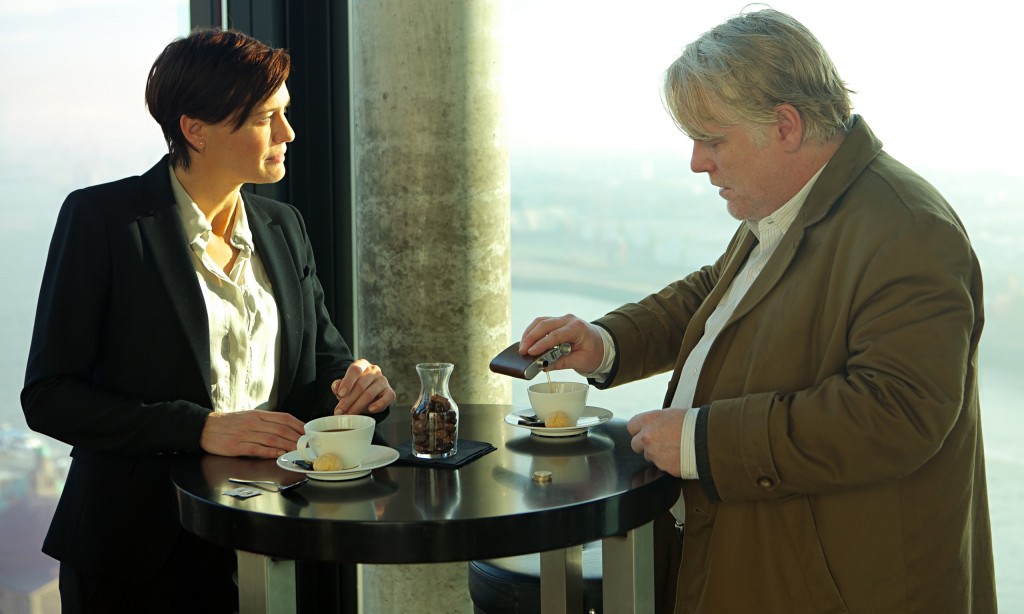 Somehow, Philip Seymour Hoffman's presence isn't distracting. He's just that good as Gunther, his crackly German accent perfect, using everything in his arsenal to look disheveled. We've seen the alcoholic who came out of the womb taking a soulful, pained drag out of his cigarette many times before, but Hoffman is no less mesmerizing in the role, as a company man (without a company) fighting the good fight, hopelessly holding on to the last shred of honor in a game that has none left.
I'd argue that the rest of the big names littering the film are slightly distracting, because they're so obviously not German, and take you out of the picture for a moment, but maybe that's precisely the point. Besides, they're all mostly fantastic. I believe that all private banks are run by Willem Dafoe, and it's nice to see Rachel McAdams in a role that matters, one that isn't glossed over by a romantic comedy or action blockbuster sheen.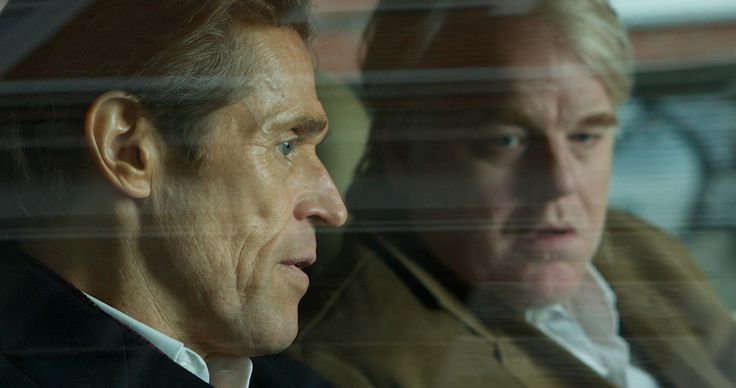 A MOST WANTED MAN is an exercise in patience, a plodding, deliberate narrative that almost invites you to get antsy, as when we sit and watch Dr. Abdullah sign papers for two minutes in the middle of the supposed climax. Director Anton Corbijn hasn't strayed too far from THE AMERICAN, but it works. The pace here is undoubtedly suited to the proceedings, playing up the frustrating cat and mouse game that intelligence organizations not only have to play with their targets, but with every other government group (the British, the Americans, the Germans, etc.) trying to play the game. The slow unfolding of the intricate spider web that Gunther Bachmann finds himself weaving (or trapped in?) serves to ratchet up the tension, and maybe even subvert expectations.
A MOST WANTED MAN isn't as twisty-turny as you might expect, but that makes it all the more real and unsettling. This story, in some respect, has happened before, and will happen again. And that's terrifying.
A MOST WANTED MAN hits select theaters JULY 25th, 2014. For more information, check out its website and its FB.