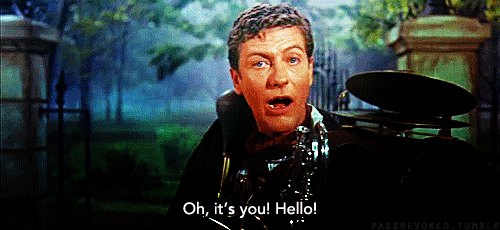 I fucking love MARY POPPINS. It got the lead spot in my Autobiography in Movies post that launched this site. When I first watched the film, like Michael, I realized I had to keep an eye on this one pretty early. "She's tricky," as he says.
It's so darn charming and like Mary Poppins herself, is practically perfect in every way. I love every line.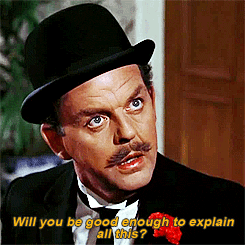 MARY POPPINS, to me, is one of the very best movies ever made, a shoo-in for my personal top 5.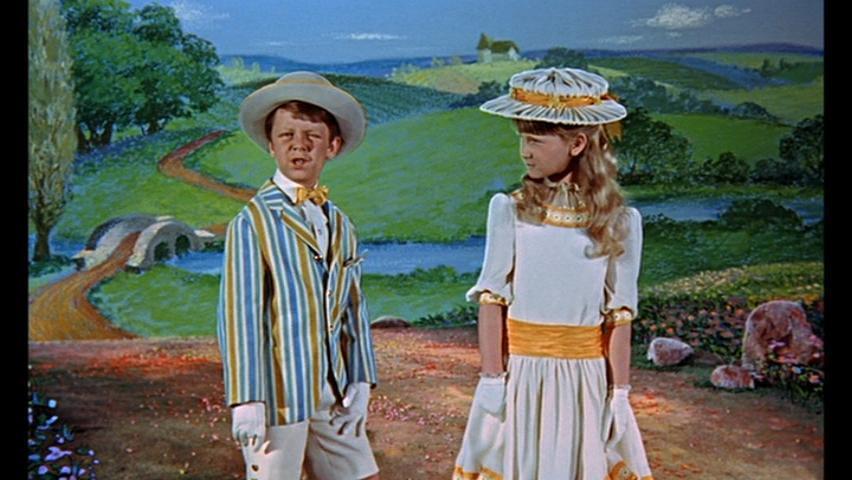 We are not a codfish.
Julie Andrews is a vision, Dick Van Dyke slays me every time, an immortal man-crush, while David Tomlinson's portrayal of George Banks' character arc is inspiring.
If you don't get captivated by MARY POPPINS, you don't have a heart and are worse than the Grinch or were sexually abused by your nanny. Those are the only acceptable excuses.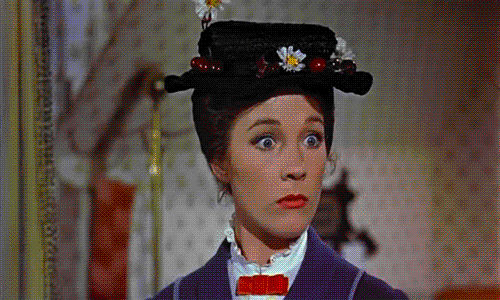 I love the whimsy, the music, the sense of humor, the "gritty" London setting and the cartoon backdrops.
I love that Jane and Michael Banks craft a brilliant poem/letter asking for a Nanny that they never should've been able to write. I love that their father is a complete a-hole about it.
I love that I live within walking distance from where the film was shot.
I love the animals, particularly the penguins.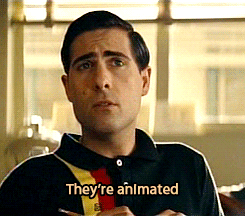 I love to laugh.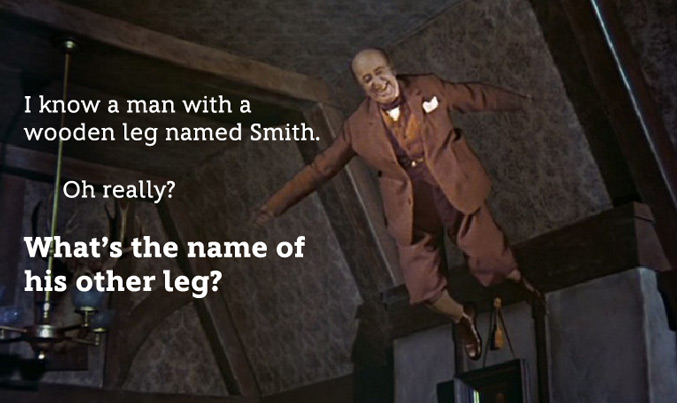 The joke is the most nonsensical, completely straight forward joke ever told.
If you've seen Disney's schmaltzy, pat-on-the-back SAVING MR. BANKS, you know the history behind MARY POPPINS. Or at least a version of it. So I'll skip the background, and gloss over the inane fact that P.L. Travers and many at Disney weren't happy with the choice of Dick Van Dyke, which forever proves that people don't know shit (or nothing).
Recently, I played Edward 40-hands while watching this cinematic masterpiece. If any photographic or video evidence of the performance comes to life from the afternoon, I'll likely have my very own George Michael situation.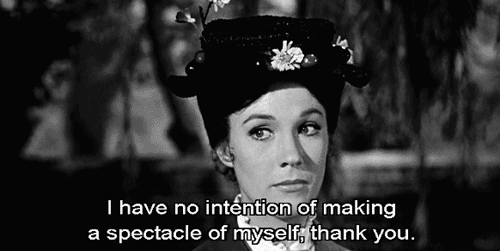 If only.
Thirsty for some Strawberry cordial? If you're anything like me, you're as giddy to get going as Bert himself.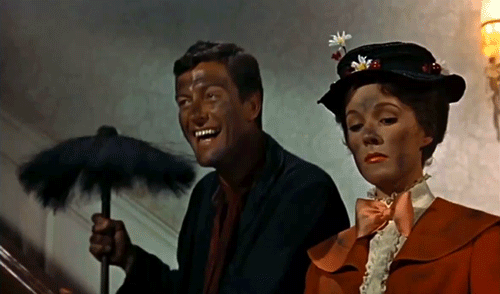 The rules follow, but remember: be safe, smart and don't drink and drive. 
DRINKING GAME RULES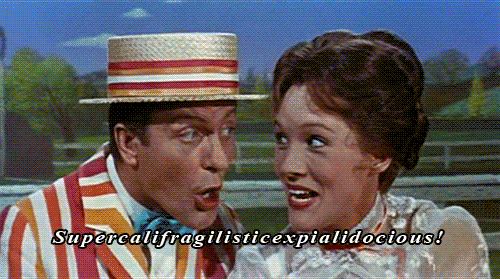 1. Drink for every song, a Disney staple that proves I'm not creative in fashioning these drinking games.
2. "Posts, everyone!": Sip whenever Admiral Boom and Mr. Binnacle fire the cannon, and the house threatens to fall apart.
3. Drink for every classic Bert dance.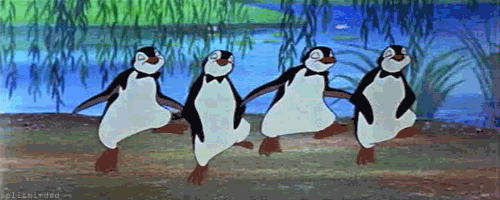 4. Drink for every scene with a cartoon animal, or a singing animatronic bird.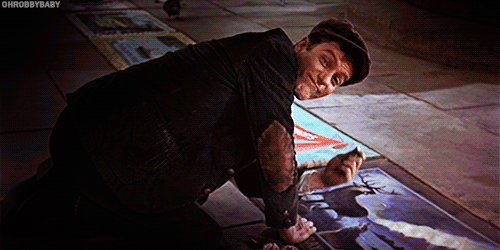 5. Sip for every D-V-D costume and/or job change. This includes when he's Mr. Dawes Sr.
6. Drink whenever Winifred Banks is a picture of a doting, dopey housewife.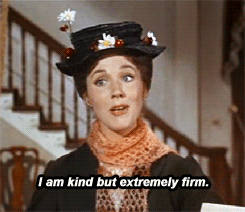 7. Drink for every unintentionally sexual/awkward line.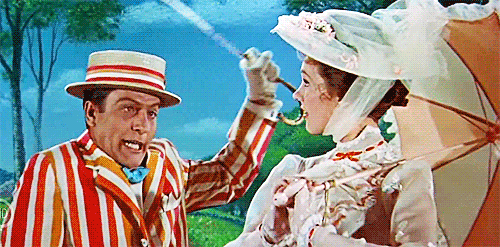 8. Sip whenever Dick Van Dyke proves he's the master of physical, slapstick comedy. Neil Patrick Harris might be the only one close to his complete skill set that I can think of in today's day and age.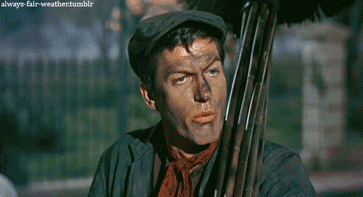 9. Drink any time someone says tuppence.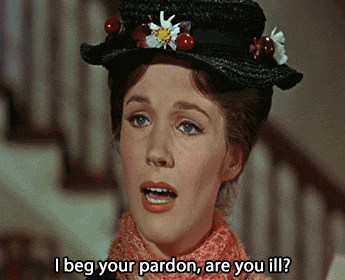 10. Drink to any reference to Mary Poppins' perfection.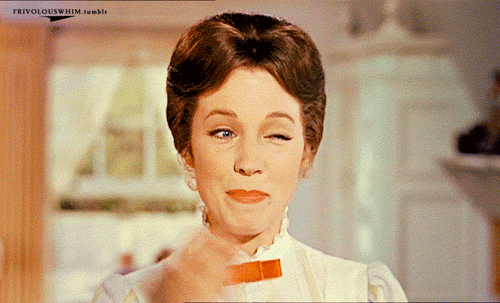 Expert Edition: Play this drinking game while singing and dancing along with the film. If you can do that, you win my undying respect. And hers: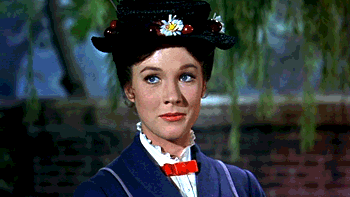 Until next time, gov'nah.