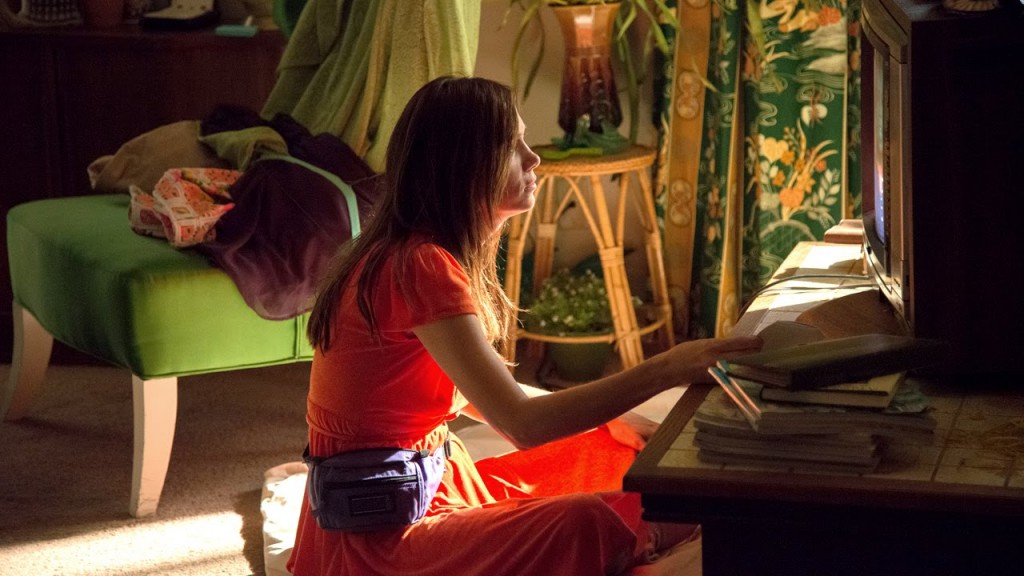 When I first heard about Welcome to Me, a movie from director Shira Piven (Fully Loaded) that defies characterization, I talked with a friend about star Kristen Wiig. We adore her (who doesn't?) and immediately agreed on her immense dramatic potential ("Wiig seems destined for an Oscar nom someday," were my friend's exact words). She banks on it in Welcome to Me, a bizarre, uncomfortable and fearless film about mental illness and our society's mental illness: a desire to be famous, to be televised, a symptom of reality TV.
Wiig is Alice Krieg, a mentally unstable, closeted woman diagnosed with borderline personality disorder. She's kept her TV on nonstop for 10 years and every morning, watches a VHS tape of Oprah, reciting Oprah's touching monologue about everyone's "True Calling" by heart. Alice is surrounded by a sea of labeled Oprah VHS tapes in a living room seemingly removed from time.
Afterwards, Alice makes a trip to a mini mart, where the owner has her Oprah magazine and lottery ticket waiting. The thing is, this time, she wins. Alice wins 86 million dollars.
Off her meds against Dr. Moffat's (Tim Robbins) wishes, Alice moves into a casino hotel "indefinitely," and tackles her destiny: writing a $15 million check to Rich (James Marsden) and Gabe (Wes Bentley) of Palm Desert studios to guarantee her 100 two hour episodes of her own talk show. It's clearly an incredibly bad idea, their production company is on fumes and Rich is happy to take her money, and let her do whatever she wants.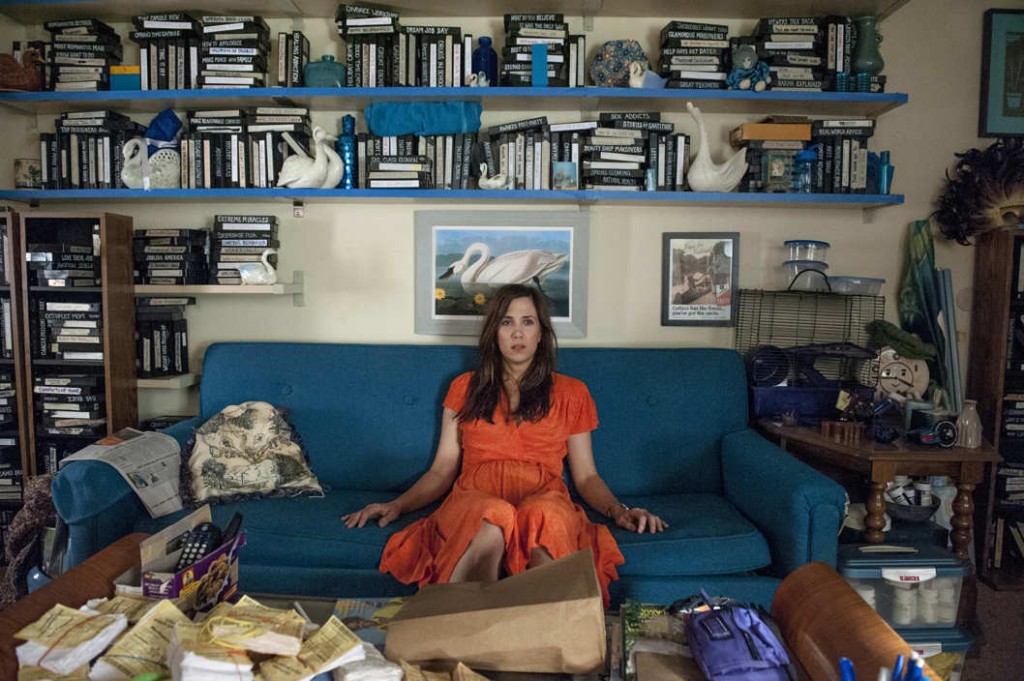 The result is "Welcome to Me," a talk show all about Alice ("like Oprah, with a swan boat"), a "narrative infomercial" with segments like "Smelling Things Before They Happen" and rampant reenactments reliving uncomfortable moments from Alice's past.
This sounds insane, and it is, but Welcome to Me never devolves into farce or pure absurdity. It's not treated as a comedy, and Alice always feels like a real character. This is a drama with real people, and it's no less hilarious for it (I'd argue that it's more hilarious for it).
One might worry that she is too Kristen Wiig, but she's not: she's wonderfully deadpan and peak Kristen Wiig, never coming close to turning a complicated character into caricature, which would've been the easy way out.
The entire cast commits to this bizarre world, and when that cast includes Kristen Wiig, Wes Bentley, James Marsden, Tim Robbins, Joan Cusack, Jennifer Jason Leigh, Linda Cardellini and Alan Tudyk, you know you've encountered a special movie.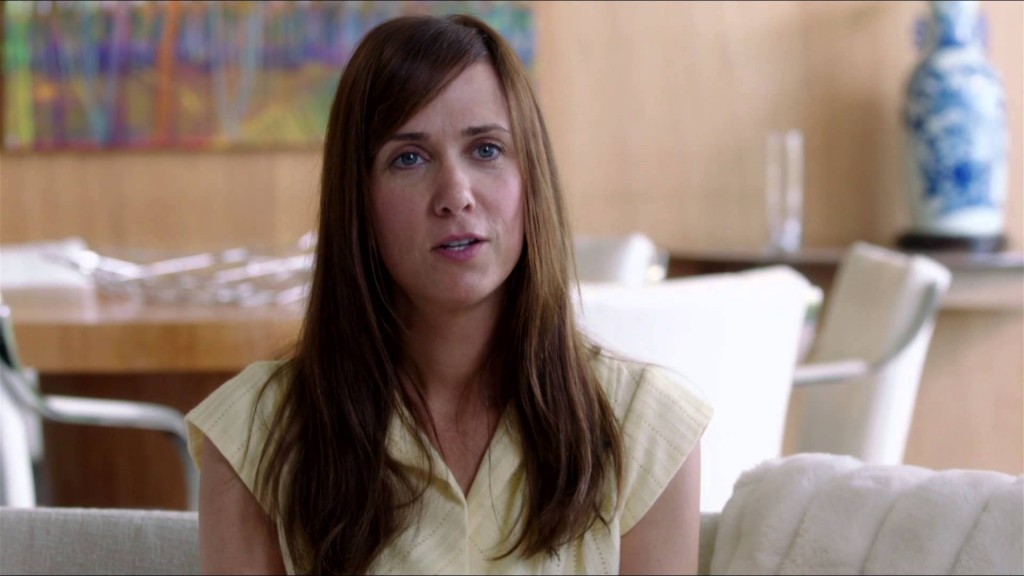 The movie has come onto people's radars for Wiig's much-publicized nude casino scene. A movie as complex and interesting as this doesn't deserve to be boiled down to just that, but it serves to highlight what a fearless performance this is by Wiig, and a fearless movie in general. For whatever the reason, I'm glad it'll get more people to watch this movie, even though I suspect people expecting, say Bridesmaids, will walk away bewildered.
The film toes the line of scary and funny throughout, with a unique pacing that mirrors Alice's instability, and because of that, it's impossible to predict. That's something to cherish.
WELCOME TO ME arrives in select theaters May 1st and nationwide May 8th.