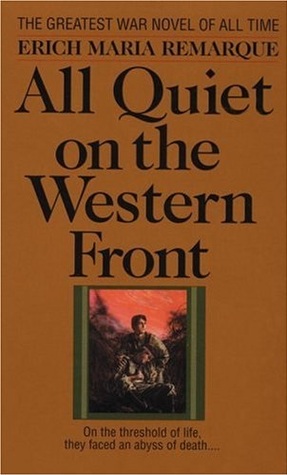 I always grew up loving to read, and as both digital books and audiobooks became more popular, I stuck to only physical copies for a long time due to some vague romantic notion of their superiority. I still somewhat feel that way, but I also have grown increasingly short on attention span, and simply don't breeze through real books like I once did. The solution became Audible.com. I first got into their audiobooks as a way of powering through the slog of the middle parts of The Wheel of Time series, and kept going with a subscription off and on after that.
But it wasn't until 2016 that I really hit my stride listening to them. I finally got to the point where they became the perfect companion, and suddenly, I was both able and desirous to listen constantly: in the car, while working out, walking the dogs, doing yardwork, even while eating if by myself, etc. A few weeks ago, I suddenly realized the immense number of books I'd gotten through this year and wanted to take stock of them. I'll probably never get through this many books again; I moved this year, and the many hours spent packing and unpacking, not to mention a lot of one-time house improvement projects, inflated my listening hours higher than I'm likely to reach in the future.
But in the midst of such a largely mediocre year, my binges brought so much joy through my headphones and various speakers. (I even feel like there was residual improvement to my ability to focus on physical books, as I read more of those this year than I had since undergrad.) I got through some incredible books of immense variety: genre fiction, literary classics, a few modern acclaimed fictions, and a generous helping of history. Ranking so many books is difficult, especially when I quite liked almost all of them; it results in some highly enjoyable options looking buried in these rankings, but it's really just because I listened to a lot of good to great books this year. So without further ado:
TIER 7: The Only Ones I Didn't Like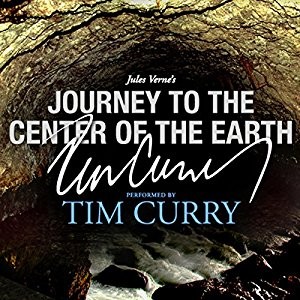 44. Journey to the Center of the Earth
Written by Jules Verne; narrated by Tim Curry; length: 8 hours, 20 minutes
I read abridged versions a bunch of Verne and H.G. Wells books as a kid, and while another Verne book on this list held up wonderfully for me, this one fell flat. I don't think I would have cared that Verne's scientific hypotheses (delivered by Professor Lidenbrock) on the earth's core have turned out to be so wrong, except that he spends a lot of the book arguing for them, as if that's more the point than telling an adventure story. And unfortunately, every problem is exacerbated by Tim Curry's narration. And I LOVE Curry, so that's hard to type. But his choices turned the narrating character — a character with no small amount of natural whinyness — into being nearly unbearable to listen to.
43. SPQR
Written by Mary Beard; narrated by Phyllida Nash; length: 18 hours, 30 minutes
SPQR was my attempt to expand and renew my knowledge of Ancient Rome. But while SPQR is a critically acclaimed book, it's a book that feels aimed solely at those who've read plenty already on main narratives of the Roman Empire and want something to fill in overlooked gaps. It's obsessed with the topics that the author doesn't feel have gotten enough attention: how the poor lived, the nature of gender politics, and whether the common people were all that affected by changes in emperors. It's a laudable goal that's held back by its own admission of how little we can know about many of those topics. Meanwhile, it skips quickly over famous dramatic moments with a sense of disdain: it pauses to mention something like Hannibal crossing the Alps, one of the most daring military gambits in history, then rolls its eyes and wonders what kind of idiot would want to hear more about that. Well, this idiot. It's why I got the book, only to have it not be at all what I expected and wanted. Oh well. I'll probably try another book on the topic in 2017.
42. Wuthering Heights
Written by Emily Bronte; narrated by Patricia Routledge; length: 14 hours, 14 minutes
This ranking is sacrilege, but whatever; my list is more about my own personal enjoyments than a sober perspective on objective literary merits. Wuthering Heights is a notable member of the western canon, but I could barely stand it (despite fairly loving the 1939 Laurence Olivier film adaptation — which I now know took a lot of liberties in its omissions). It was so much meaner, less romantic, and lighter on redemption than I expected from my knowledge going in. And Routledge's narration was another one that only made the problems worse. The voice she used for Linton was so impossibly grating that I could feel no sympathy for one of the characters most deserving of it.
TIER 6: Enjoyable but missable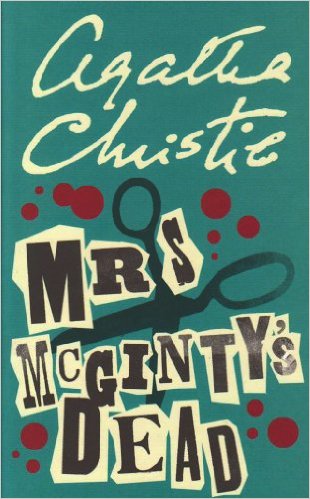 41. Mrs. McGinty's Dead
Dramtised version of book by Agatha Christie; narrated by John Moffat; length: 2 hours, 14 minutes
My wife and I began a tradition in 2015 of listening to Agatha Christie audiobooks during road trips; so far, confined to just Christie's Hercule Poirot stories. Poirot is one of the great characters of all mystery/detective fiction, and it's already become a fun tradition. This was a short one for a short trip: a play dramatization of one of Christie's books. It was clever and quick, though the sing-song refrain that appears several times in the play gets a little annoying.
40. The Inexplicable Universe: Unsolved Mysteries
Written and narrated by Neil deGrasse Tyson; length: 3 hours, 3 minutes
Audible has a "Great Courses" series of various topics performed by professors and subject matter experts. I enjoyed a couple of them quite a bit in 2015; this was my only one this year, and it was a mild disappointment. I'm a fan of the sharp and charismatic Neil deGrasse Tyson, but he seemed to be going through the motions on this quick discussion of unsolved questions in astrophysics.
39. Born Standing Up
Written and narrated by Steve Martin; length: 4 hours, 3 minutes
Comedy legend Steve Martin's autobiography of his start in stand-up is fun and witty, but his story has limits to how dynamic it is, while the format limits how funny his old material comes across. Still, it was an easy good time.
38. The Light Fantastic
Written by Terry Pratchett; narrated by Nigel Planer; length: 6 hours, 59 minutes
I got into Terry Pratchett's delightful "Discworld" series late in 2015 with a physical copy of The Colour of Magic, and thought I'd continue it via audiobook. But this performance of The Light Fantastic disabused me of that plan. The material was still witty and weird in Pratchett's unique way, but the audio sounded like it was recorded from inside a steel can — hollow and sometimes difficult to understand. I got worried that maybe all the Discworld recordings were cheaply made, and switched back to hard copies to read a few. That still worked out, because while it isn't part of these rankings, Pratchett's Discworld novel Guards! Guards! was the best physical book I read this year.
37. Washington's Immortals: The Untold Story of an Elite Regiment Who Changed the Course of the Revolution
Written by Patrick K. O'Donnell; narrated by William Hughes; length: 13 hours, 29 minutes
A history of the American Revolution, told through the lens of one Maryland regiment that played a role in several key battles. I don't think the book quite lived up to its wonderfully dramatic title, but it was an interesting glimpse into the rank and file of the Revolutionary army.
36. Thomas Jefferson: The Art of Power
Written by Jon Meacham; narrated by Edward Hermann; length: 18 hours, 50 minutes
This book won a Pulitzer, so I'm probably a dick for not liking it more. I listened to it right after a biography on Alexander Hamilton (stay tuned) in the interest of getting more on the other side of the Jefferson/Hamilton feud. And I did, plus a lot more on Jefferson's fascinating life. But Meacham, one of the most respected American historians of today, felt shockingly one-sided to me. It gradually became maddening how often he discussed what Jefferson believed his contemporaries to be thinking or doing (not just Hamilton, but Adams and many others) without making the slightest attempt to discuss whether Jefferson was correct. So much perspective felt lost as a result. And yet, Jefferson was such a fascinating, complex, hypocritical figure that this was still worthwhile.
TIER 5: Getting Good
35. Hamilton: The Revolution
Written by Jeremy McCarter and Lin-Manuel Miranda; narrated by Mariska Hargitay and Lin-Manuel Miranda, with Jeremy McCarter; length: 6 hours, 2 minutes
2016 was the year of a lot of bad things, but at least one good one: the year when the historical hip-hop musical Hamilton completed its unreal ascension, winning 11 Tony Awards and becoming a cultural staple. I was a little late to that particular party, but the soundtrack blew me away. This book, chronicling the musical's origins, cast and crew, and rise to prominence, captures a lot of the fun. Miranda's notations to his songs are the highlight, though you have to follow along with the complimentary PDF to get the effect.
34. Three Act Tragedy
Written by Agatha Christie; narrated by Hugh Fraser; length: 5 hours, 47 minutes
Another Poirot, though the man himself is only a bit player until fairly late in the proceedings. But he still steals every scene and brings home a strong conclusion.
33. The Turn of the Screw
Written by Henry James; narrated by Emma Thompson, with Richard Armitage; length: 4 hours, 40 minutes
A short gothic ghost story that packs a good punch. Henry James's infamously voluminous use of language has a tendency to strangle his own sense of dramatic suspense at times, but Emma Thompson's superb narration always steals it back.
32. The Death of Ivan Ilyich
Written by Leo Tolstoy; narrated by Simon Prebble; length: 2 hours, 36 minutes
Tolstoy's famous novella is one of the shortest entries on my list, but perhaps the one that could rise the most in my rankings with more reflection. As well as I feel I was able to absorb what I listened to this year, Tolstoy's story about a man's slow decline into suffering and death was one that I felt needed more study and consideration to fully appreciate. Even as it was, I found it effective and unsettling.
31. A Darker Shade of Magic: A Darker Shade of Magic, Book 1
Written by V.E. Schwab; narrated by Steven Crossley; length: 11 hours, 34 minutes
This book had some of the cleverer treatments of both magic and of alternate dimensions that I've read in quite some time. It never quite reached greatness, but it was an engaging world that was built quickly. This book was the beginning of a trilogy, but so self-contained that I feel content to wait for the books to finish coming out (book 2 is out, book 3 still pending) before I feel compelled to dive back in.
30. The Hunt for Vulcan: And How Albert Einstein Destroyed a Planet, Discovered Relativity, and Deciphered the Universe
Written by Thomas Levenson; narrated by Kevin Pariseau; length: 5 hours, 49 minutes
This book was such a pleasant surprise: a topic I knew nothing about, which turned out to be so engaging while hitting cross sections of history and science. It recounts the story of how astronomers and mathematicians came to believe that Mercury's unusual orbit could only be explained by an undiscovered planet (Vulcan) between it and the sun; the journey from that hypothesis, to the search for evidence for it, to the uneasy decline of that theory, was finally capped off the brilliant entry of Einstein into the problem.
29. Cat's Cradle 
Written by Kurt Vonnegut; narrated by Tony Robbins; length: 7 hours, 11 minutes
My Vonnegut knowledge felt sorely lacking; Slaughterhouse-Five might be my pick for the best book of the 20th Century, but I tried to broaden my base with two more of his famous works this year. Cat's Cradle was the less successful of the two for me (though I had friends in college who viewed it as his best work). It was still wonderfully crafted, and I loved the way it spiraled out of control and landed on such an insane ending, but I rarely felt the same connection as I did with Slaughterhouse years ago or with Vonnegut's other entry on this list. Robbins' voice was also grating and didn't help.
28. The Great Siege: Malta 1565
Written by Ernle Bradford; narrated by Simon Vance; length: 7 hours, 14 minutes
The history books I listened to this year were largely dives into topics I knew a little about and wanted to learn more, but this was one on a story I'd never even heard of until stumbling onto it. It tells an incredibly dramatic story from the height of the Crusades, when Islamic forces launched an offensive to gain control over the Mediterranean, only to be foiled by Knights of St. John making an unbelievably unlikely stand on the small island of Malta.
TIER 4: Really Good Books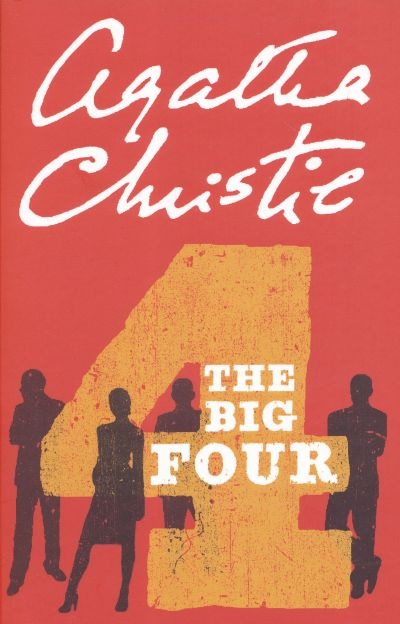 27. The Big Four
Written by Agatha Christie; narrated by Hugh Fraser; length: 5 hours, 33 minutes
The last Christie entry on this list, The Big Four was her attempt at giving Poirot his own Big Bad, in the form of a super secret international crime quartet responsible for numerous illegal intrigues. It's the most cinematic Poirot story, with the Big Four fading in and out of Poirot's life until the big showdown. On a traditional scripted TV show, they'd be the season-long tease that gradually ramps up its efforts.
26. Sense and Sensibility
Written by Jane Austen; narrated by Wanda McCaddon; length: 11 hours, 9 minutes
I have a soft spot for the queen of the comedy of manners, but had never actually read or listened to Sense and Sensibility (though the Emma Thompson-led film adaptation is wonderful). It's a delight.
25. Ready Player One
Written by Ernest Cline; narrated by Wil Wheaton; length: 15 hours, 46 minutes
This was one of the most exciting books I listened to this year, and I think its upcoming film adaptation will be an absolute blockbuster. The book version lapsed into several annoying tendencies, though, with rough dialogue and frequent ramblings that passed beyond the bounds of cleverness. As much as I adore Wheaton as a person and entertainer, his inflection often only added to these drawbacks. But the plot itself was Top 10 worthy and kept this book aloft.
24. The Jewel and Her Lapidary
Written by Fran Wilde; narrated by Mahvesh Murad; length: 1 hour, 48 minutes
The shortest audiobook I listened to this year, this novella was a breezy and wonderfully efficient piece of storytelling. It established its universe with impressive brevity, built up characters to care about faster than I have hardly ever seen, and brought it all to an exciting conclusion. It was a satisfying lesson in quick story building.
23. Trigger Warning
Written and narrated by Neil Gaiman; length: 11 hours, 1 minute
A book of short stories by maybe my favorite living writer, Neil Gaiman. As expected, Gaiman's brilliant mind covers a substantial amount of ground. But the ones that stuck with me most were his superb Doctor Who story, his unconventional Sherlock Holmes story, and another short story in his great American Gods world.
22. The Graveyard Book
Written by Neil Gaiman; narrated by Derek Jacobi with a full cast production; length: 8 hours, 24 minutes
Another dose of Gaiman in my continuing quest to eventually read everything he's written. Ostensibly a kids' book, The Graveyard Book is a reliably clever all-ages thriller with some dark moments and a cast of fun and interesting characters. The cast production, led by the great thespian Derek Jacobi, made this an even more engaging listen.
21. 2001: A Space Odyssey
Written by Arthur C. Clarke; narrated by Dick Hill; length: 6 hours, 42 minutes
Clarke worked with Stanley Kubrick to create the story of 2001, writing the book even as Kubrick was filming. Clarke's book isn't the spectacular achievement Kubrick's film is, as he can replicate neither the stunning visuals nor the same level of suspense that Kubrick manages. Yet there's a straight-forwardness to the novel that sets it apart as being almost a different story (despite no major plot deviations), in a pleasing way. Props to narrator Dick Hill for almost perfectly replicating the voice of HAL from the film; the voice of HAL is so infamous that any big difference could have been distracting. As an aside, I was unaware that 2001 had three sequels (2010, 2061, and 3001; 2010 had its own film version by Peter Hyams), but now hope to get to them in 2017 (so many years in this sentence).
20. The Road
Written by Cormac McCarthy; narrated by Tom Stechschulte; length: 6 hours, 39 minutes
I read one Cormac McCarthy book, Blood Meridian, five years ago, and the experience was so haunting that it took me til this year to dip back in with two more. Neither book was the masterpiece that Blood Meridian was, but McCarthy's writing itself is still undeniably masterful. The starkly apocalyptic The Road is often depressing and always tense.
19. Fall of Giants: The Century, Book 1
Written by Ken Follett; narrated by John Lee; length: 30 hours, 41 minutes
Follett's sprawling story spans the years of World War I with representatives of every major power. It's a strong piece of historical fiction that touches on a series of great historical touchstones without undermining any of them with its insertions of fictional characters. But the real highlight is narrator John Lee, who switches between half a dozen or more highly distinct foreign accents with incredible ease without giving a hint that he wasn't a native of each country and region. This book was so self-contained that I don't necessarily feel the need to continue on with the second and third parts of the trilogy any time soon, but I'm sure I will eventually, if only for Lee's voices.
18. The Magician's Land (The Magicians: Book 3)
Written by Lev Grossman; narrated by Mark Bramhall; length: 16 hours, 27 minutes
17. The Magician King (The Magicians: Book 2)
Written by Lev Grossman; narrated by Mark Bramhall; length: 15 hours, 48 minutes
16. The Magicians (The Magicians, Book 1)
Written by Lev Grossman; narrated by Mark Bramhall; length: 17 hours, 24 minutes
We come now to The Magicians trilogy, which will share one write-up. It's probably a cop-out to group these three together — there were some differences in quality and my enjoyment among them, and this is indeed the order in which I would rank the three — but they are ultimately inseparable, telling one thrilling and occasionally frustrating story.  For a fuller discussion, check out Andy's spoiler-light review of the series from 2014 (and my very spoilery comment on that post from earlier this year).
15. I Am Malala: How One Girl Stood Up for Education and Changed the World
Written by Malala Yousafzai, narrated by Archie Panjabi; length: 9 hours, 55 minutes
Malala was shot in the head, survived, and became the youngest recipient ever of the Nobel Peace Prize. That was about the extent of my knowledge of her going into this autobiography, only to learn that the depths of her impressiveness ran far deeper. She's fearless, principled, and relentlessly hardworking in her campaigns for a better tomorrow. This book was often depressing in its darkest moments, but coming through them to the other side was inspiring.
14. Genghis Khan and the Making of the Modern World
Written by Jack Weatherford; narrated by Jonathan Davis; length: 14 hours, 19 minutes
I went into this one as a fairly blank slate. By the time I finished, I felt mildly appalled at how little I was taught about the Mongolian Empire in school: an empire that held a larger area than any that came before (nearly five times larger than the peak of the Roman Empire) or any after except the British Empire's peak shortly after World War I. It's a dramatic story of conquering and cultural influence, with several corrections to long mistaken beliefs about the both the Khans and the whole Mongolian machine.
TIER 3: Great Books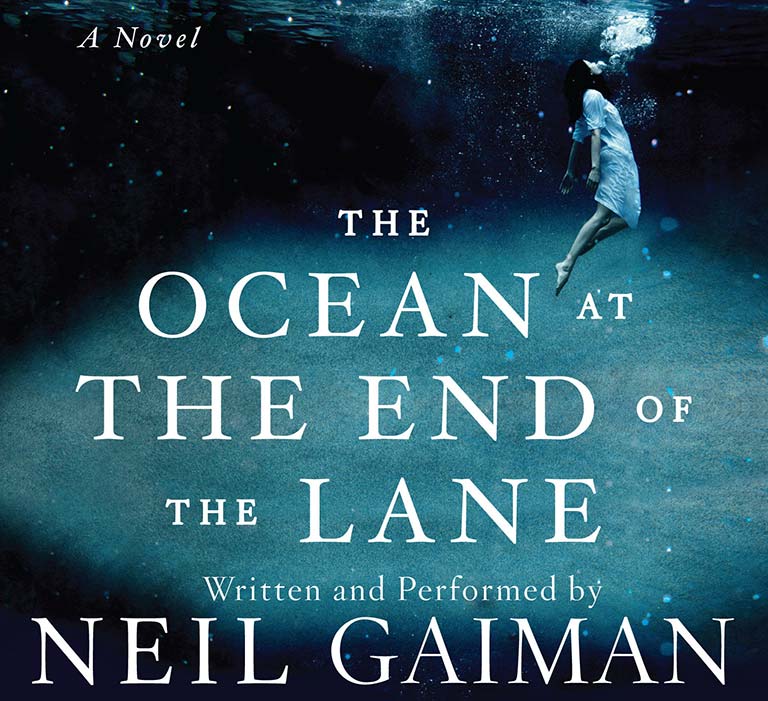 13. The Ocean at the End of the Lane
Written and narrated by Neil Gaiman; length: 5 hours, 48 minutes
Yet more Gaiman, this was a tale he conceived as a short story before expanding it into a novel. It packs a dramatic, exciting punch into a quick narrative.
12. No Country for Old Men
Written by Cormac McCarthy; narrated by Tom Stechschulte; length: 7 hours, 33 minutes
Here's the second and final McCarthy of the year for me. Though I know now that the Coen brothers' adaptation was nearly exact, McCarthy's sense of tension kept me in a state of suspense til near the end despite knowing how it would ultimately resolve. It was also easier to appreciate the deviations from traditional narrative expectations in this book form.
11. Twenty Thousand Leagues Under the Sea
Written by Jules Verne; narrated by James Frain; length: 14 hours, 55 minutes
Unlike my other dive back into Verne for the first time since childhood, Twenty Thousand Leagues held up as a true delight. I still felt a similar sense of wonder while forming a much greater appreciation for the depths (pun!) of character of Captain Nemo.
10. The Handmaid's Tale
Written by Margaret Atwood; narrated by Claire Danes; length: 11 hours
Atwood's dystopia of female disempowerment is disturbing, depressing, and, unfortunately, relentlessly topical. It sets itself apart from the typical dystopia by the sheer lack of hope. There are no battles to overthrow a corrupt society, just a quiet struggle for survival. Soon to be a prestige series starring the perfect actress (Elizabeth Moss), it will be interesting to see how its storytelling crosses media.
9. Anna Karenina
Written by Leo Tolstoy; narrated by Maggie Gyllenhaal; length: 35 hours, 40 minutes
I read this classic as a freshman in college and thought it was the greatest book I'd ever read. I revisited it via audiobook for the first time since then and found the juxtaposition between Anna's and Levin's stories to be more jarring than I recalled; coupled with already knowing the ending, the book got bumped further down than I expected. Nevertheless, it's breathtakingly beautiful at its best, and Maggie Gyllenhaal's performance only added to its power.
8. Breakfast of Champions
Written by Kurt Vonnegut; narrated by John Malkovich; length: 6 hours, 27 minutes
My second Vonnegut of the year, which I found all the more effective despite its sad brutality. It forged such a visceral reaction in me that it stayed with me for days after. Malkovich had the unenviable task of narrating not just the story but Vonnegut's drawings that are sprawled throughout the book, and does an admirable job.
7.  A Tale of Two Cities
Written by Charles Dickens; narrated by Simon Vance; length: 13 hours, 39 minutes
Like many (most?) Americans, I was required to read Dickens' Great Expectations in high school, and like many (most?) of those, I was unable to fully appreciate it. I came to appreciate Dickens in college (Bleak House, a difficult but impressive book, turned me around), but I can't help but wonder if High School David would have gained a younger enjoyment of his work if this were the required text instead. A Tale of Two Cities is so much more naturally dramatic to me, with an exciting conclusion that lends itself to an engaging read that leaves an impact.
TIER 2: Now All-Time Favorites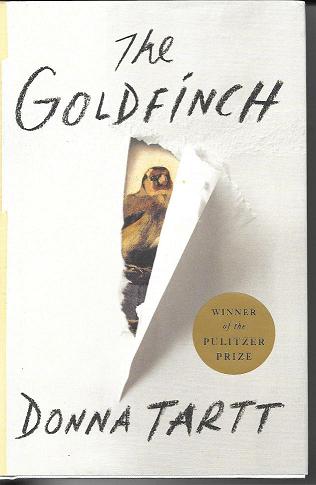 6.   The Goldfinch
Written by Donna Tartt; narrated by David Pittu; length: 32 hours, 29 minutes
There were times in The Goldfinch where I wanted to stop and go on to something else; the plot was such an onslaught of impossible life difficulties that it was hard to keep at it at times. But the writing never ceased to impress, so I did keep at it. The reward for that endurance is hard to overstate: the closing pages of the book were the most beautiful passages I read or listened to this year, and among the most moving of my life.
5. All Quiet on the Western Front
Written by Erich Maria Remarque, narrated by Frank Muller; length: 6 hours, 55 minutes
A classic look at the life of young German soldiers during World War I, Remarque's book paints the realities of war in such a bleary picture that, after finishing it, it's hard to believe that another world war came on its heels. The idea that "war is hell" is such an oft-repeated phrase that it's easy to lose the truth behind the cliche. All Quiet reclaims it with a deft, moving touch.
4. Alexander Hamilton
Written by Ron Chernow; narrated by Scott Brick; length: 36 hours, 2 minutes
Yet again we see the Year of Hamilton, this time the historical version. The real Alexander has seen his story regain prominence thanks to the aforementioned musical, leading to a last-minute retention of his place on the $10 bill. But it all comes back to Chernow's 2005 biography, which captured Hamilton's life story in a way no one else ever had (or still has) in more than two hundred years of attempts. Chernow weaves an insane amount of historical detail (this was my longest listen of the year) into a fascinating narrative that never stops reading like a novel. Ultimately, that's thanks to Hamilton himself, a man who lived a truly dramatic life that lends itself to being gawked at centuries later.
3. Good Omens
Written by Terry Pratchett and Neil Gaiman; narrated by Martin Jarvis; length: 12 hours, 32 minutes
The clear highlight of all the genre fiction I read or listened to this year was the collaboration between the two authors who have entered my pantheon of very favorites in recent years as I've explored more and more of their work. Counting this, I read or listened to six Gaimain books and five of Pratchett's in 2016, but their combination was better than either's work alone. Good Omens has several laugh-out-loud moments, but the humor shows more of Pratchett's hallmark of just constantly sharp and present wit. Add in Gaiman's gift of plot and both authors' originality, and you have a book that manages to place itself among the very best in genre fiction.
2. Jane Eyre
Written by Charlotte Bronte; narrated by Thandie Newton; length: 19 hours, 10 minutes
My experiences in listening to my two Bronte sister books this year obviously could not have been more different. Whereas Emily's Wuthering Heights shocked me by how little enjoyment I derived from it, Charlotte's Jane Eyre was the best kind of surprise: the universal classic that somehow manages to exceed your expectations. It's all anchored by Jane herself, one of the great characters in literary history (and surely the greatest heroine), who was so far ahead of her time. Thandie Newton (who had a big year for me, with this and Westworld) gave a fucking phenomenal performance of the book that greatly elevated it.
TIER 1: Life-Changing Greatness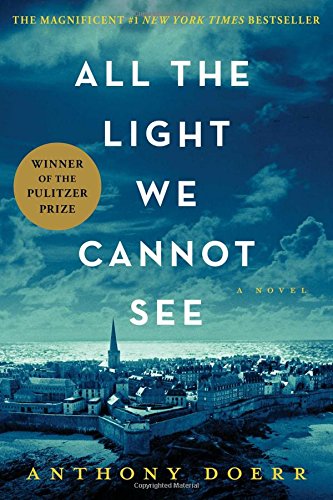 1. All the Light We Cannot See
Written by Anthony Doerr; narrated by Zach Appelman; length: 16 hours, 2 minutes
From the moment I finished All the Light We Cannot See, I began recommending it to people around me. I soon found that I was almost underselling in an unconscious attempt to avoid sounding like I was overstating its greatness. How can you describe a book as maybe the most gorgeous piece of art of your life without sounding like you're engaging in hyperbole? And yet it's true. This novel of World War II mixes a blind girl in occupied France with a sensitive German youth forced into the Nazi army, and from the crucible of their fear and growth and pain, emerges a story so wondrously touching that it brought me to tears. Maybe now I'm building this up so much that it will disappoint anyone I can convince to read or listen to it, but honestly, I don't expect so. Some art can draw you in so inexorably that the expectations will fall away and leave you in the tranquil bliss of true greatness. All the Light We Cannot See is that book.
–
Bonus rankings: Top 10 Narration Performances
10. Dick Hill, 2001: A Space Odyssey
9. Claire Danes, The Handmaid's Tale
8. Hugh Fraser, The Big Four and Three Act Tragedy
7. Zach Appelman, All the Light We Cannot See
6. Maggie Gyllenhaal, Anna Karenina
5. Emma Thompson, The Turn of the Screw
4. Derek Jacobi and cast, The Graveyard Book
3. John Malkovich, Breakfast of Champions
2. John Lee, Fall of Giants
1. Thandie Newton, Jane Eyre