I read a good number of books in 2017. And I listened to a freaking ton of them. After learning to make Audible a habit in 2016, 2017 became a year of Always Listening. Why just go for a drive, or walk, or clean house, when I could be doing those things and discovering a good book? That in turn fed my desire to read more physical books too. By year's end, I had finished a personal best (by a large margin, probably) of 104 books, achieving an average of two completed books per week in 2017.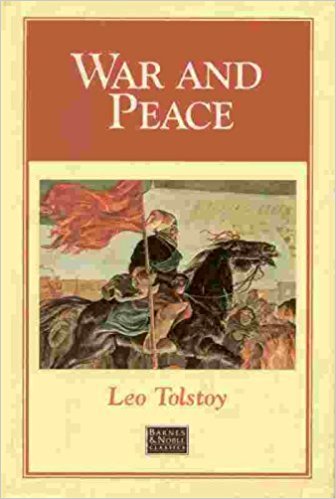 What follows is an attempt to rank those books, with some basic information and a very short review of each. Rankings are entirely subjective based on my personal enjoyment. Books in a series will be ranked together and share one write-up, for ease. Entries that I listened to as audiobooks will include durations and narrators; ones I physically read will have page numbers. (How listening times and pages numbers translate varies too much for me to want to bother making comparisons.) To avoid making a very long post even longer, I'll reserve some bonus rankings and stats for comments to this post. A final note: I've gotten pretty good at picking books that I'll enjoy. So unfortunately, some really good books will get buried in these rankings. As a result, this year I'm breaking up the rankings into tiers by 1-5 star ratings to contextualize that almost all of these were quite enjoyable. Without further ado:
Dishonorable Mention
Empire of Imagination: Gary Gygax and the Birth of Dungeons & Dragons  by Michael Witwer
I also tried to read what could have been a 105th book early in the year, and as a rabid D&D player, this semi-biography of D&D creator Gary Gygax seemed up my alley. But the writing was so atrocious, it became the one book I could not finish, giving up with my Kindle progress at 49%. What could have been a fascinating biography was instead subjective and ridiculous, with fictionalized dialogue and unabashed (often unwarranted) hero worship.
ONE STAR
104. The Miracle Morning  by Hal Elrod
Narrated by Rob Actis (4 hours, 57 minutes)
The first audiobook I listened to in 2017 was also the worst. A self-help book that could have been condensed into a single Lifehacker article of short to moderate length, Elrod pads the run time with casual swipes at people who suffer from depression and frequent allusions to celebrities who supposedly practice the tips he gives. (Oprah should get a royalty for how many times she's name-checked.)
103. The Snow Queen  by Hans Christian Anderson
Narrated by Julia Whelan (1 hour, 14 minutes)
This was a free audiobook given out a couple years ago that I just got around to this year. The tale is marketed, wisely, as the inspiration for Disney's Frozen, but the concept of winter and the word "queen" are about the only things in common. It's fair to criticize Disney for cynically sterilizing certain darker stories for kid audiences (looking at you, Pocahontas), but honestly, Disney is just much better at storytelling than the famous but not-actually-that-great Hans Christian Anderson.
102. Gather Round the Sound: Holiday Stories from Beloved Authors and Great Performers Across the Globe  by Charles Dickens and various writers
Narrated by Simon Callow and various narrators (1 hour, 12 minutes)
Another Audible freebie, this collection of holiday stories started with a radio documentary that was interesting but failed to go as deep as it could have; from there, it went quickly downhill. The Dickens short story was solid, albeit a complete misfit with holiday stories. And the improv performances that ended the book were genuinely painful to listen to.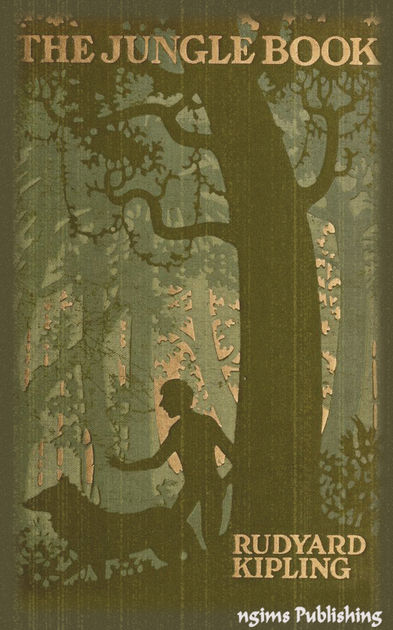 TWO STARS
101. The Jungle Book  by Rudyard Kipling
Narrated by Bill Bailey, Richard E. Grant, and a full cast production (2 hours, 32 minutes)
Again, sometimes the Disney version is better. The point is proven once more by Kipling's uneven series of stories of Mowgli that frankly failed to inspire much interest for me. The full cast production does its best to bring out the genuine high points though.
100. If this Isn't Nice, What is?: Advice for the Young  by Kurt Vonnegut
Narrated by Kevin T. Collins and Scott Brick (2 hours, 23 minutes)
Vonnegut is a favorite of mine, but this audiobook is a bit of a mess. It's a collection of graduation speeches that Vonnegut gave, but the returns diminish rapidly. One bigger speech early on is truly great, but it's also collected in Vonnegut's Palm Sunday, to be ranked later in this list. From there, the speeches get increasingly rambly and borderline incoherent.
99. Money Management Skills (The Great Courses)  by Professor Michael Finke
Narrated by Professor Michael Finke (6 hours, 9 minutes)
Another early-year resolutions buy, there's nothing particularly wrong with this Great Courses entry. It's rather dry, and probably would be more useful in a written format. But the information is mostly good stuff, if nothing revolutionary.
98. The Left Hand of Darkness  by Ursula K. Le Guin
Narrated by George Guidall (9 hours, 39 minutes)
Widely regarded as a classic, Le Guin's story does have some fascinating (albeit heteronormative) things to say about gender identity. But the actual plot was surprisingly boring, and Guidall's extremely dry monotone narration only exacerbated this.
97. The Halloween Tree  by Ray Bradbury
Narrated by Bronson Pinchot (3 hours, 11 minutes)
Bradbury was a master of interesting and disturbing plot concepts, but his actual writing can be hit or miss for me. This one was mostly a miss, a Halloween time travel story that never fully landed.
96. The Year of the Hare: A Novel  by Arto Paasilinna
Narrated by Simon Vance (4 hours, 36 minutes)
A well-regarded Finnish absurdist tale, I just could never quite get into this. Too much of the humor didn't translate for me, despite the ever-reliable Simon Vance doing narration.
95. The Lost World  by Arthur Conan Doyle
Narrated by Glen McCready (8 hours, 39 minutes)
I really wanted to love this book; I think I read a kid's abridged version as a child, and a story about discovering a lost colony of dinosaurs is right up my alley. But similar to Journey to the Center of the Earth for me last year, the concept and the execution just didn't match for me, and the adventure wasn't as fun as it sounded.
THREE STARS
94. Redwall, Book 1  by Brian Jacques
Narrated by Brian Jacques and a full cast (10 hours, 26 minutes)
I listened to a decent handful of kids/young adults books the past couple years, inspired in part by how imminently enjoyable Neil Gaiman's young reader entries still are for adults. Of course, most people aren't Neil Gaiman, and my first entry into Redwall suggested that this was a series that one needed to read as a kid (I bet I would have enjoyed it a lot back then). Still, the full cast narration was very good and quite engaging.
93. Alcatraz versus the Evil Librarians  by Brandon Sanderson
Narrated by Ramon De Ocampo (6 hours, 59 minutes)
I'm not one of Sanderson's many mega fanboys, but I am a fan and could see myself entering the former group if I get into his Cosmere. This book, aimed again at younger readers, didn't hit the mark great for me. There was a good deal of cleverness, but also a fair amount that felt facile
92. The Greatest Story Ever Told – So Far: Why Are We Here?  by Lawrence M. Krauss
Narrated by Lawrence M. Krauss (10 hours, 31 minutes)
91. A Universe from Nothing: Why There Is Something Rather Than Nothing  by Lawrence M. Krauss
Narrated by Lawrence M. Krauss (5 hours, 22 minutes)
This pair of books by the renowned physicist take on worthy topics about the origin of the universe and what we should make of it. The central thesis of Universe from Nothing — the concept that nothing itself is an unstable state — is something I wish I'd learned way back in middle school at the latest. But Kraus also get rambly and just goes on about various things in astrophysics that interest him; worthwhile topics, but often straying from a clear throughline and without the clarity of thought of other popular physicists. His mediocre narration probably doesn't help.
90. Homeland: Legend of Drizzt: Dark Elf Trilogy, Book 1  by R.A. Salvatore
Narrated by Victor Bevine (10 hours, 48 minutes)
Another attempt to merge my D&D hobby and my reading hobby, I wouldn't call this a failure, just not a complete success. Salvatore's story is interesting, and often exciting, lending itself to quite a bit of fun lore. I enjoyed the listen, but when it ended, I didn't really feel compelled to go on with the rest of the story, either.
89. Star Wars: Ahsoka  by E.K. Johnston (400 pages)
Between the Clone Wars and Rebels cartoons, I had come to think of Ahsoka as the best non-movie Star Wars character. I revised that opinion again after revisiting Timothy Zahn's novels, as I'll get into later, but I do still love Ahsoka. This book, however, struggled to deliver on her full potential. It had some really good moments, but it lacked the complexity and depth of the best Star Wars books. It would have been interesting to see Ahsoka get a more involved trilogy arc of books.
88. Dynasty: The Rise and Fall of the House of Caesar  by Tom Holland
Narrated by Derek Perkins (16 hours, 4 minutes)
I made a couple more forays into ancient Roman history this year, with more to come in 2018. It's still a topic and era that fascinates me. Holland's book engages with a narrative view of history that I enjoy, but treats the subjects too credulously, letting slip the role of objective historian. There's a merger between those two paths that I've found in other histories but still not fully yet for Rome.
87. The Oedipus Plays  by Sophocles (translated by Ian Johnston)
Narrated by Jamie Glover, Hayley Atwell, and a full cast (5 hours, 8 minutes)
86. The Oresteia  by Aeschylus (translated by Ian Johnston)
Narrated by full cast (3 hours, 37 minutes)
These two aren't a series together, but share such a specific subgenre — ancient Greek play productions — that grouping them still felt appropriate. I had read snippets of each set of plays, possibly even the whole things, for a college course. I think they were better suited to that academic study setting than to a dramatic production.
85. Breakfast at Tiffany's  by Truman Capote
Narrated by Michael C. Hall (2 hours, 52 minutes)
I'd seen the Audrey Hepburn adaptation, but never experienced Capote's book until this year. While they mostly followed the same track until near their ends, Capote's feels darker and more sinister even before the big deviation, in which Hollywood wrapped things up happily with a kiss, while Capote instead leaves us in a poignant misery. Capote also engages in a casual racism, however, that makes the book age quite poorly at times.
84. Seveneves: A Novel  by Neal Stephenson
Narrated by Mary Robinette Kowal and Will Damron (31 hours, 55 minutes)
Seveneves had one of the more intriguing plots I read this year, one worthy of a higher ranking. And yet, the book's total was somehow less than the sum of its parts. As good as its epic journey should have been, the pacing was all over the place, and the characters were too hard to latch onto for the book to ever make the leap.
83. John Quincy Adams  by Harlow Giles Unger
Narrated by Johnny Heller (9 hours, 42 minutes)
This was an old sale buy that interested me but left me wanting. John Quincy Adams lived truly one of the more fascinating and underrated lives among prominent Americans, which made this an eye-opening listen. But it also felt like a surface skimming that could have been three times the length before exhausting its subject.
82. A Confederacy of Dunces  by John Kennedy Toole
Narrated by Barrett Whitener (13 hours, 32 minutes)
Largely considered a comedic classic, this has long been a blindspot for me, and perhaps remains one even after finishing it. I can certainly understand the popular fascination with the book, and often did appreciate its absurdity. And yet, much of it didn't quite land for me, and the absurd situations soon felt repetitive in a way that wore out their welcome rather than expanding on their impacts. I liked it, but it wasn't the great love I half expected.
81. The Silk Roads: A New History of the World  by Peter Frankopan
Narrated by Laurence Kennedy (24 hours, 17 minutes)
This was one of the books I was more excited for in 2017, as I loved the premise of reframing a world history through the interplay between East and West, Europe and Asia. Ultimately, it was both interesting and disappointing. Good information abounded, but the central reframing was often lost, and the nearer in history the book got, the more Western-centric it became. By the time it reached modern eras (the past century-ish, but especially the past 30 years or so), it also abandoned objective history in favor of political rants — rants I mostly agreed with, but which felt more like a screed than an examination.
80. I Am Legend  by Richard Matheson
Narrated by Robertson Dean (5 hours, 19 minutes)
Matheson's famous book remains one of the more interesting vampire tales out there, famous mostly for its sense of desolation and especially the twist that gives the book its name (and which the film adaptation ignored completely). Perhaps it was because I knew what was coming, but I was a bit disappointed that the twist didn't hit nearly as hard as I expected, with more of a soft narrative in the moment. I also felt like the long passage of time wasn't adequately mined. Still, I really enjoyed the overall mood of the book, aided by Dean's narration.
79. Ubik  by Philip K. Dick
Narrated by Luke Daniels (7 hours, 56 minutes)
The sci-fi ideas in Ubik are great, but I felt like the book never reached its full potential. Dick gives you a big twist too early, then spends the rest of the book making you wonder whether that twist was true. It works, but I felt like it would have hit much harder if all that information had come in one big blow nearer the end.
78. The Great Courses: The History of Ancient Rome  by Professor Garrett G. Fagan
Narrated by Professor Garrett G. Fagan (22 hours, 42 minutes)
Another Roman history, Fagan is concise and informative, mostly giving a good balance of the narrative and the analytic. As the book goes on, he abruptly gives up the former to devote the remainder of the lectures to the latter, and I ended up thinking maybe it could have been more interesting to have two separate courses instead.
77. Seneca Falls and the Origins of the Women's Rights Movement  by Sally McMillen
Narrated by Barbara Goodsen (12 hours, 32 minutes)
This was a very good introduction to the women's rights movement, which had been a poor blindspot in my historical instruction. The book served as a sort of survey, leaving me interested in more. Yet if I can find more books on the subject, I'm hoping for more insight into the cross sections of the women's rights movement and both racial and class issues, both of which are touched on here but not delved into as deeply as I would be interested in.
76.  Food: A Love Story  by Jim Gaffigan
Narrated by Jim Gaffigan (7 hours, 17 minutes)
I've had a long fondness for Gaffigan, and while this book recycles some of his standup bits, it still works well as a comedic book, likely better in audiobook form than it would if only read. There's also a real awareness of America's unhealthy food issues that keeps the book from ever feeling obtuse.
75. Yes Please  by Amy Poehler
Narrated by Amy Poehler (7 hours, 31 minutes)
Poehler is one of the most gifted writers and performers of my lifetime, and that often shines through in her book. There are funny stories, and sweet stories, and good celebrity stories. Really, this is one of the chief books that should probably be even higher, but I admit I kind of burned myself out on celebrity memoirs over the past several years, which likely affected my overall enjoyment.
74. Leonard: My Fifty-Year Friendship with a Remarkable Man  by William Shatner
Narrated by William Shatner (6 hours, 47 minutes)
Shatner's euology to his Star Trek co-star and friend Leonard Nimoy is well worth the listen despite some notable flaws. Sections of the book feel dry, almost a Wikipedia recounting of life and career details of Nimoy before and between his significant interactions with Shatner. When Shatner reaches the fact, late in the book, that Nimoy died still angry at Shatner, for reasons Shatner professes to not understand, I felt like there was much going unsaid, even though Shatner seems perfectly sincere in his confusion. Yet there's a real sweetness to the book's best moments, where you really feel the import of the two men's friendship, and how much they each gained from it.
73. On Power  by Robert A. Caro
Narrated by Robert A. Caro (1 hour, 42 minutes)
Essentially an extended audio essay, the famed biographer Robert Caro discusses his journey as a chronicler of powerful men. Along the way, he shares some truly interesting insights about the way political power impacts everyday people, which has made me put diving into a Caro biography as one of my musts for 2018.
72. Billy Budd, Sailor  by Herman Melville
Narrated by William Roberts (3 hours, 34 minutes)
Melville's novella is a classic for a reason, and while it didn't slam with the full force of Moby Dick (a pretty impossible standard, to be fair), I could understand the fascination with its titular tragic hero.
71.  Brave New World  by Aldous Huxley
Narrated by Michael York (8 hours, 5 minutes)
I actually faked reading this in high school (10th grade?), so this was the debut for me of the original dystopian novel. It remains a fascinating, gripping piece of literature, well worth the study, even though the thankful fall of eugenics on a popular scale after WWII has taken away some of the immediacy of the book's impact.
70. M is for Magic  by Neil Gaiman
Narrated by Neil Gaiman (5 hours, 29 minutes)
This was perhaps the most difficult book on the list to rank in some ways. Neil Gaiman is one of my two or three favorite authors, as you'll see plenty later in this list. M is for Magic is a perfectly delightful collection of short stories aimed at younger readers, worthy, on its own merits, of both a higher rating and ranking. Truly its only flaw is that the stories are mostly, perhaps even all, also collected in Gaiman's three general collections of short stories: one of which I read last year, and the other two this year, all before M is for Magic. As a result, the stories here were mostly repeats; a couple weren't familiar, but I couldn't say for sure whether I had just forgotten them in time. So I'm basically going to average out the merits of this book by itself, and its slight repeition for me personally, and place it here.
FOUR STARS
69. Light Falls: Space, Time, and an Obsession of Einstein  by Brian Greene
Narrated by Paul Rudd, Brian Greene, and a full cast (2 hours, 26 minutes)
A brief but highly enjoyable recounting of Einstein's most famous discoveries, written by one of the most famous physicists today, Brian Greene. Paul Rudd leads a cast by voicing Einstein, though I was disappointed (in an amused way) that Rudd didn't try out a thick German accent. The real highlight, however, is in a conversation that comes after the narrative concludes, between Greene and Rudd. Listening to a brilliant scientist and a charismatic actor interview each other is something that I would not have thought to even try, but the results are borderline electric. Rudd is so game for that conversation that I came away liking him even more than I already did.
68. The Emperor's Soul  by Brandon Sanderson
Narrated by Angela Lin (3 hours, 55 minutes)
Sanderson is particularly well-known for his famously long books. (I haven't read the Stormlight Archives yet, but I've seen Oathbreaker in the store, and it looks like a testament to the limits of modern book binding techniques.) But I think this quick novella showed what he can do when well-focused, and its economy of storytelling was quite enjoyable.
67. The Bonfire of the Vanities  by Tom Wolfe
Narrated by Joe Barrett (27 hours, 28 minutes)
Wolfe's book is a true testament to his skill in writing, as the novel ends up being much better than the sum of its parts. By intention, no major character is worth rooting for. The plot feels icky, treating the death of young black student as a mere pawn in the struggles of powerful people, and I often felt like the most interesting perspectives on events would have been the ones we don't get. And yet, Wolfe's writing is just fantastic, weaving it all together in a way that frequently spellbound me.
66. The Selfish Gene  by Richard Dawkins
Narrated by Richard Dawkins and Lalla Ward (16 hours, 16 minutes)
Dawkins' book remains one of the great scientific classics in explaining and developing evolutionary science, and I learned much while listening. Admittedly, the details scientific discussions could get a bit dry and technical for a non-scientist such as myself, but not prohibitively so, thanks to how inherently interesting I find Dawkins and his perspectives.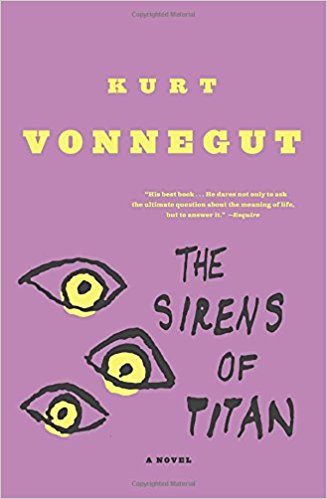 65. The Sirens of Titan  by Kurt Vonnegut
Narrated by Jay Snyder (9 hours, 20 minutes)
I went into this book expecting a fanciful adventure story, and the book starts off selling such a promise. I should have really known better, from having read enough Vonnegut previously. What followed instead was jarring and fascinating, and I'm already looking forward to rereading it someday; I think it might only rise in my estimation in the future.
64. A Gathering of Shadows: Shades of Magic, Book 2  by V.E. Schwab
Narrated by Michael Kramer and Kate Reading (16 hours, 9 minutes)
63. A Conjuring of Light: Shades of Magic, Book 3  by V.E. Schwab
Narrated by Michael Kramer and Kate Reading (19 hours, 10 minutes)
I listened to the first book in the Shades of Magic trilogy last year, but felt later like I underrated it. Revisiting and concluding the trilogy this year only deepened the feeling, as Schwab expanded her cast and scope to great effect. Importing narrators Michael Kramer and Kate Reading, who guided me through the later entries of the Wheel of Time series, was also a boon to these audiobooks.
62. The Quartet: Orchestrating the Second American Revolution, 1783-1789  by Joseph J. Ellis
Narrated by Robertson Dean (8 hours, 25 minutes)
The period between the end of the American Revolution and the birth of the Constitution is a fascinating, under-discussed period that The Quartet tackles very well. The book perhaps could have been a deeper dive, but it was nonetheless a great overview into the actions of Washington, Madison, Hamilton, and the underheralded John Jay, the titular quartet who helped spur America into its next age.
61. The Great Courses: Gnosticism: From Nag Hammadi to the Gospel of Judas  by Professor David Brakke
Narrated by Professor David Brakke (12 hours, 9 minutes)
I'm quite interested in the early Christian Church and the bizarre and haphazard ways in which modern dogma evolved. And to tell that story is to also tell of the rejected creeds that, with a few different quirks of history, could instead have come to dominate. Gnosticism is the most fascinating of those, and this course is a really strong overview into its unique mythology and history.
60. The Crown Tower: The Riyria Chronicles, Book 1  by Michael J. Sullivan
Narrated by Tim Gerard Reynolds (12 hours, 49 minutes)
59. The Rose and the Thorn: The Riyria Chronicles, Book 2  by Michael J. Sullivan
Narrated by Tim Gerard Reynolds (11 hours, 58 minutes)
58. The Death of Dulgath: The Riyria Chronicles, Book 3  by Michael J. Sullivan
Narrated by Tim Gerard Reynolds (13 hours, 57 minutes)
57. Age of Myth, Book One of the Legends of the First Empire  by Michael J. Sullivan
Narrated by Tim Gerard Reynolds (16 hours, 55 minutes)
56.  Age of Swords: The Legends of the First Empire, Book 2  by Michael J. Sullivan
Narrated by Tim Gerard Reynolds (20 hours, 2 minutes)
55. Theft of Swords: Riyria Revelations Volume 1  by Michael J. Sullivan
Narrated by Tim Gerard Reynolds (22 hours, 37 minutes)
54. Rise of Empire: Riyria Revelations Volume 2  by Michael J. Sullivan
Narrated by Tim Gerard Reynolds (26 hours, 30 minutes)
53. Heir of Novron: Riyria Revelation Volume 3  by Michael J. Sullivan
Narrated by Tim Gerard Reynolds (31 hours, 49 minutes)
It's always pleasant to discover a new author or series, and this year, I discovered Michael J. Sullivan and his Riyria. It started for me with coming across Age of Myth in a sale and being intrigued by the description and reviews. It ended with me listening to eight of his books this year, with the ninth in the series (the fourth Riyria Chronicles) kicking off 2018 for me. While these eight are technically three separate series, each series is so closely related that lumping them together makes sense to me. Sullivan's writing has a truly addictive quality to it, and I feel like it has only improved over the course of his books. His two main characters, Royce and Hadrian, were among my favorites this year, and narrator Tim Gerard Reynolds greatly elevated the experience with consistently outstanding performances.
52. Moving Pictures (Discworld)  by Terry Pratchett (416 pages)
While I read more of Terry Pratchett than any other author in 2017, as I continue to wind my way through his unparalleled Discworld books, grouping all the Discworld entries together, as I am for other books in a series, feels like not the best practice; each book is too self-contained, despite certain characters picking up threads between books. Moving Pictures, both a parody and homage to classic Hollywood, is my lowest ranked of the nine Discworld entries I read this year, but it's still such a clever and rewarding book.
51. Babylon's Ashes: The Expanse, Book 6  by James S.A. Corey
Narrated by Jefferson Mays (19 hours, 58 minutes)
After binging through the first five books in The Expanse in late 2015, Book 6 brought a welcome return to the series (Book 7 is on tap for me in early 2018). While the alien storylines didn't progress as I'd hoped, the major human conflict was resolved to great satisfaction, with respectable time allotments to the series' two best characters, Bobbi and the superb Avasarala. I'm looking forward to where things go from here.
50. Pale Blue Dot: A Vision of the Human Future in Space  by Carl Sagan
Narrated by Ann Druyan and Carl Sagan (13 hours, 18 minutes)
Carl Sagan was perhaps the greatest science writer to ever live; Richard Dawkins pointed out in another book that scientists like Sagan should have been considered for the Nobel Prize for Literature, and I can't argue; Sagan's other entry on this list was certainly on that level. Sagan's famous "Pale Blue Dot" essay, which gives this book its name, was one of  my highlights of the year. The rest of Sagan's own audio was too corrupted for use here, and his widow and fellow scientist Ann Druyan did a very good job replicating his sense of wonder in narrating the remainder, even if the subject matter could become a bit meandering at times.
49. Astrophysics for People in a Hurry  by Neil deGrasse Tyson (224 pages)
Neil deGrasse Tyson has become the face of space science, if not science as a whole, in recent years, and it's for a good reason. He's incredibly engaging and capable of distilling massively complex concepts into easily digestible narratives. This book is in some ways the capstone of that ability, explaining the basics of astrophysics in a way surprisingly simple to understand in brief. The real highlight, though, is his final chapter, "Reflections on the Cosmic Perspective," which echoes the poetic abilities of his mentor Carl Sagan.
48. Mrs. Dalloway  by Virginia Woolf
Narrated by Juliet Stevenson (7 hours, 10 minutes)
Woolf's famous stream of consciousness novel is a slow burn, and a sad one. At times I found myself wishing for more insight into the characters, particularly the confused sexuality that they themselves mostly brush aside, but I suspect that to ask that of them would be to miss the point of how tenuously the identities in the book are constructed. Woolf's groundbreaking structure and existentialism remains powerful even now.
47. The Wise Man's Fear: Kingkiller Chronicles, Day 2  by Patrick Rothfuss
Narrated by Nick Podehl (42 hours, 59 minutes)
46. The Name of the Wind: Kingkiller Chronicles, Day 1  by Patrick Rothfuss
Narrated by Nick Podehl (27 hours, 56 minutes)
The Kingkiller Chronicles were another particularly difficult duo of books to rank. The first book left me on an absolute high, completely absorbed with this fantasy world. By the end of the second book, though, that journey was already wearing thin, as the plot progressed at such a glacial pace. On the whole, the series thus far made for a delightful listen, just one with a tendency to frustrate.
45. Norse Mythology  by Neil Gaiman
Narrated by Neil Gaiman (6 hours, 29 minutes)
Gaiman was another of my most frequent reads and listens in 2017, as he was in 2016. (His View from the Cheap Seats is another book kicking off my 2018, but then, sadly, I'll be nearly caught up on all his published works aside from a few comics and children stories.) This book, a reframing of Norse myths for a modern audience, was an absolute treat that showed again how fun mythology can be. I wish now that I had been able to read it before his Sandman, and perhaps before his American Gods too, as it explains his presentation of characters better than a lifetime of just reading the Marvel Comics versions prepared me for.
44. Sourcery (Discworld)  by Terry Pratchett (336 pages)
More delight in the world of the Discworld. I remember when I first finished the first two Discworld books, The Colour of Magic and The Light Fantastic, I felt mildly skeptical about the series' format of jumping around to many different characters. I had fallen for Rincewind and primarily wanted more of his adventures. I still love Rincewind, and he's as charming and clueless as ever in this book, but I love even more that several other characters have surpassed him for me.
43. The Hike  by Drew Magary (288 pages)
Magary is one of my favorite internet columnists, so I was curious about his foray into fiction. (The Hike is not his first novel, but it is the first I read and the first to garner widespread attention.) The result was a fast-paced read that was wildly entertaining, funny, and exciting. The climax felt like a mild cop-out, but even that was redeemed with a spectacular final page that got in one last gut punch.
42. Outbound Flight (Star Wars Legends)  by Timothy Zahn (464 pages)
41. Specter of the Past (Star Wars Legends: The Hand of Thrawn #1)  by Timothy Zahn (400 pages)
40. Vision of the Future (Star Wars Legends: The Hand of Thrawn #2)  by Timothy Zahn (704 pages)
39. Star Wars: Thrawn  by Timothy Zahn (448 pages)
38. Heir to the Empire (Star Wars Legends: The Thrawn Trilogy, Volume 1)  by Timothy Zahn (416 pages)
37. Dark Force Rising (Star Wars Legends: The Thrawn Trilogy, Volume 2)  by Timothy Zahn (439 pages)
36. The Last Command (Star Wars Legends: The Thrawn Trilogy, Volume 3)  by Timothy Zahn (467 pages)
Only one of these books — Thrawn at #39 — technically "counts" as Star Wars canon now. That book's release, coming on the heels of the Rebels cartoon reintroducing Thrawn into the new continuity, is what drew me back into the character. From there, I felt compelled to reread the old Zahn books, all of which are now in the "Legends" line of the old Star Wars EU, and had an absolute blast rediscovering them (plus Outbound Flight, an old Thrawn book I'd never read). It had been probably close to 15 years since I had read the books, allowing me to forget everything in them until the events happened. As a result, I fell in love all over again, with these perfect blends of beloved favorites and new characters really setting the standard for what Star Wars books should be. Zahn had a few other "Legends" books that I never read (no more with Thrawn, though his other great and famous creation, Mara Jade, stars in some) that I might visit in 2018.
35. The Beautiful Struggle  by Ta-Nehisi Coates
Narrated by J.D. Jackson (6 hours, 23 minutes)
This autobiography follows Coates' childhood on the rough streets of Baltimore, through endless fights and family tribulations and setbacks, culminating in his narrow entry to college. The narrative feels almost stream of consciousness at times, and transported me to a world far beyond my own experiences. It was a valuable exercise, and this book also serves as a very recommended foundation before going into Coates' masterpiece, Between the World and Me.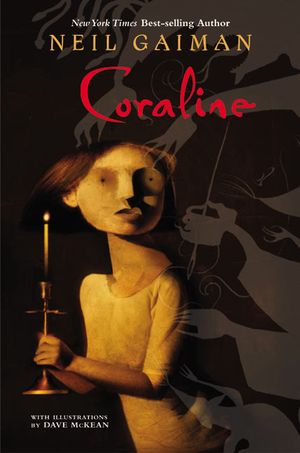 34. Coraline  by Neil Gaiman
Narrated by Neil Gaiman (3 hours, 36 minutes)
Gaiman's tale of a little girl exploring her way through and out of a dark other world is wonderfully entertaining, with Gaiman's own narration adding greatly to the sense of mood.
33. The Brothers Karamazov  by Fyodor Dostoevsky (translated by Constance Farnett)
Narrated by Frederick Davidson (34 hours, 53 minutes)
One of two Dostoevsky books I listened to this year; this one was the more difficult to absorb, though well worth the effort. The long philosophical dissertations that periodically interrupt the plot narrative are fascinating and warrant further study, even as the brothers themselves, and the great mystery of the central crime, keep one's attention.
32. Deadeye Dick  by Kurt Vonnegut (271 pages)
I checked this book out knowing nothing about it but its author, which is plenty. My guess was that it involved a private detective, a guess that felt amusingly inaccurate by the time I finished. The tale of a family's, and town's, descent into despair is told with the heartbreaking anachronisms that only Vonnegut can manage. This was also the 104th book I finished in 2017, a very worthy final book to end the year on.
31. My Cousin Rachel  by Daphne du Maurier
Narrated by Jonathan Pryce (11 hours, 57 minutes)
My only experience with Daphne du Maurier before this year was viewing the two Alfred Hitchcock films (The Birds and Rebecca) based on her stories. After listening to this and another audiobook, I can see why her work held such fascination for Hitchcock. She held such mastery of suspense and mystery, and this book was a beautifully executed series of question marks. Only a rather abrupt ending kept it from a five-star rating.
30. John Adams  by David McCullough
Narrated by Nelson Runger (30 hours, 1 minute)
McCullough's biography is one of the most quintessential of the many founding father biographies, even spurring an HBO miniseries adaptation. It's easy to see why, as McCullough weaves such a wealth of information into such a captivating and easy to follow narrative. It did seem slightly too defensive of Adams at times to me, trying too hard to excuse the Sedition Act while not fully addressing Adams' absences during his presidency. Neverthless, it remains a must-read for those interested in the time period.
29. The Tao of Pooh  by Benjamin Hoff
Narrated by Simon Vance (2 hours, 46 minutes)
This is the book that probably no one else would rank quite so highly, but I found myself so taken by it. It uses the characters and stories of Winnie the Pooh to illustrate and explain the tenants of Taoism, and both Pooh and Taoism come out all the more interesting as a result.
28. Palm Sunday  by Kurt Vonnegut
Narrated by Tom Stechschulte (9 hours, 40 minutes)
The last of my four Vonnegut entries for 2017, this was a collection of essays and assorted writings over Vonengut's career. The experience was a bit uneven, but on the whole, quite lovely. Stechschulte's gruff narration wouldn't suit every book, but worked great for the two Cormac McCarthy books I listened to last year, and fits well here too for Vonnegut.
27. Eric (Discworld)  by Terry Pratchett (160 pages)
The shortest of the physical books I read this year, this Discworld entry still packs a great, quick punch. Playing off the plot and themes of Faust to amusing effect, this is probably my favorite Rincewind book yet.
FIVE STARS
26. The Birds & Don't Look Now  by Daphne du Maurier
Narrated by Peter Capaldi (2 hours, 56 minutes)
My other du Maurier experience, this audiobook presents her most famous short story, The Birds, plus the gripping Don't Look Now. The Birds is the better of the two, a masterpiece of mood and suspense that's all the creepier for its lack of explanations. But Don't Look Now is no slouch itself, taking more twists and turns than I was ever prepared for. The great Peter Capaldi provides strong narration, though the recording quality can be iffy, occasionally coming in too quiet.
25. I Am Spock  by Leonard Nimoy
Narrated by Leonard Nimoy (4 hours, 8 minutes)
Leonard Nimoy's 1995 memoir, chronicling his life in Star Trek, may not be a universal five-star work, but it hit that chord for the fanboy in me. The book apologizes and explains Nimoy's tongue-in-cheek I Am Not Spock from 20 years earlier, and features wonderful insights into the character (often delivered as dialogues between Nimoy and Spock) and Trek history; of particular worth in the section covering Star Trek II: The Wrath of Khan, which really took me through the emotional journey of both character and actor in the film. Also, it just felt fucking great to be hearing Nimoy's voice again for a few hours. He'll always be missed.
24. All the Birds in the Sky  by Charlie Jane Anders
Narrated by Alyssa Bresnahan (12 hours, 36 minutes)
Written by the co-founder of one of my favorite websites, io9, this book got off to a mildly rocky start for me; the first quarter, exploring the main characters as children, leaned on tropes of exaggerated awful adults (Dursley types) that always annoy me. But the plot was otherwise interesting enough to carry me through that section, and thank goodness, because then the book blossomed into something great. The two main characters were outstanding, and the blending of sci-fi and fantasy elements collided into an excellent edge-of-the-seat book.
23. Stardust  by Neil Gaiman (288 pages)
The ever-great Gaiman tells his own fairy tale, full of the oddities and quirks that grace all his writing. But there's also a fair amount of traditional fairy tale stuff here, with magic and wonder and lots of heart. It's a sweet, exciting book that left me feeling wonderfully warm.
22. Gandhi & Churchill  by Arthur Herman
Narrated by John Curless (29 hours, 22 minutes)
This is the highest pure history book on my list, though a memoir and a science book still to come both overlap into the genre. I barely made it through the prologue of the book, an unnecessarily visceral account of a brutal insurrection. But when the book settled into its subject, it was captivating. Gandhi and Churchill remain today two of the most beloved figures of the 20th century, yet their diametric opposition to each other was so intense, and with such far-reaching repercussions at every stage of the rivalry, that it's a wonder that both men managed to exit the stage so revered by many of the same people. The book gives insights into the greatness of each man, but also their very real and oft-overlooked flaws that could be devastating.
21. Witches Abroad (Discworld)  by Terry Pratchett (352 pages)
When I read the first of the Witches books of Discworld last year (Equal Rites), I enjoyed myself, but didn't think it was as strong as some of the other book lines within the series. This year, the Witches vaulted up to my very favorite, with all three of the Witches books I read this year making my top 21. The interplay between Granny Weatherwax, Nanny Ogg, and Magrat is just spectacular, a level of character chemistry unequaled on this list. This book, featuring the trio's road trip across the Discworld, is a characteristic delight.
20. The Girl Who Drank the Moon  by Kelly Barnhill
Narrated by Christina Moore (9 hours, 37 minutes)
As I said previously, I've tried several younger reader books the past couple years, and this list shows the results have been mixed. But the experiment is proved worthwhile by a book like The Girl Who Drank the Moon, a lovely story of magic and coming of age that took me by surprise in all the best ways. I do think this one might be a touch better read than listened to; Moore's narration is mostly strong, but one character's whiny inflection was a minor mar. But in any event, this sweet book is well worth the try for any reader.
19. Murder on the Orient Express  by Agatha Christie
Narrated by Dan Stevens (6 hours, 37 minutes)
18. Five Little Pigs  by Agatha Christie
Narrated by Hugh Fraser (6 hours, 40 minutes)
I struggled terribly with which order to place these two Hercule Poirot novels in, but this felt right for me personally. I read Murder on the Orient Express way back in 8th grade, and it made too strong of an impression for me to forget the ending. Five Little Pigs, on the other hand, was entirely new, and itself a superb whodunnit. Agatha Christie is reliably entertaining, but these two books became the class of her Poirot stories for me. (And Then There Were None may possibly be a touch ahead of both.) Hugh Fraser narrates most of Audible's Poirot books, and was as good as ever. But so too was Dan Stevens, who seemed to be having a blast getting to play with the many accents present in Orient Express.
17. Smoke and Mirrors: Short Fictions and Illusions  by Neil Gaiman (384 pages)
Every Gaiman book is a journey, but his short story collections get the added benefit of being a whole host of journeys in one. Within this collection were stories that amused, disturbed, and left me on a haunting note with the concluding "Murder Mysteries," which was likely the best of the bunch.
16. The Golem and the Jinni  by Helene Wecker
Narrated by George Guidall (19 hours, 43 minutes)
It's hard to believe this was the debut novel for Helene Wecker, as the plotting is so crisp and the characters so enchanting. The wonderfully inventive story brings together two separate mythical creatures, a Jewish golem and an Arabian jinni, in the cauldron of late 1800s New York City. It's a story about immigration and culture clashing and magic, and it all comes together so, so well. Wecker has a sequel planned to come out in 2018 and I can't wait.
15. Anansi Boys  by Neil Gaiman (448 pages)
Another novel about what happens when mortals get mixed up in the affairs of gods, this book isn't quite the equal of Gaiman's American Gods, but nor is it far off. The trickster god Anansi leaves behind two sons, and their rivalry and challenges are an amusing ride with well-crafted excitement.
14. War and Peace  by Leo Tolstoy (translated by Louise and Aylmer Maude)
Narrated by Frederick Davidson (61 hours, 8 minutes)
My longest book of the year. Maybe my longest book of any year (certainly my longest audiobook), though there may be something I've not thinking of. The length is significant because Tolstoy uses that runtime to full effect to craft a true epic, winding us through Russian lives in the Napoleonic wars. It would going too far to call the book perfection; the extended fox hunt, for instance, is almost cruel to listen to. But the artistry in execution of this story is genuinely staggering and worthy of revisiting for further study.
13. Lords and Ladies (Discworld)  by Terry Pratchett (384 pages)
Another Witches Discworld book, this entry played with aging, relationships, and missed opportunities in some quite touching ways. But the humor was again especially on point, with Magrat in particular stepping out to shine like never before.
12. Fragile Things: Short Fictions and Wonders  by Neil Gaiman (400 pages)
A final collection of Gaiman short stories, this was my favorite of the lot, with a deep set of stories that featured a clever use of Sherlock Holmes in the midst of a Lovecraft world, an American Gods novella, the hilarious "How to Talk to Girls at Parties," and probably too many more to single out.
11. Reaper Man (Discworld)  by Terry Pratchett (352 pages)
Death is among Pratchett's best Discworld characters; his previous Death-centric book, Mort, was the book that cemented by undying love of the series as a whole. Reaper Man might have been even better, a hysterical and exciting story of Death in retirement.
10. Wyrd Sisters (Discworld)  by Terry Pratchett (368 pages)
The last of my Witches series of Discworld books this year, and narrowly my favorite of the trio (though I would accept arguments for them ending in any order). But the first great exploration of a fledgling attempt at a coven, leading to an extending play off Macbeth, was just a special achievement of storytelling.
9. The Idiot  by Fyodor Dostoevsky
Narrated by Robert Whitfield (22 hours, 33 minutes)
Another Dostoevsky book, this one landed the best among my attempts to explore more Russian literature, ranking near Anna Karenina for my favorite from the country. The tale of Prince Myshkin is so endlessly sad, even before the inevitable climax, that it kept me rapt as it explored a man whose presumed idiocy comes almost entirely from his unfailing niceties.
8. Siddhartha  by Hermann Hesse
Narrated by Firdous Bamji (5 hours, 17 minutes)
A story of self-discovery and enlightenment in the East, Siddhartha is a work of true beauty. While based in part on Buddhist principles, Siddhartha takes its own paths, taking us on a twisting journey that leads ultimately to the seeking of illumination and inner peace. The philosophical discussions are endlessly provoking, but the absolute gorgeous writing by Hesse is what truly elevates this book into a classic.
7. Spaceman: An Astronaut's Unlikely Journey to Unlock the Secrets of the Universe  by Mike Massimino
Narrated by Mike Massimino (10 hours, 57 minutes)
I had never heard of Massimino, though he's certainly quite famous in the right circles, before deciding to take a chance on this book on sale. After nearly 11 hours, I loved the man, or at least his story. Massimino's memoir of becoming an astronaut, working with the space program, and eventually helping to save the Hubble Telescope, never lags in interest. But hearing the charismatic Massimino narrate the story is what really takes it to a new level, as the sense of wonder and awe in his voice shines through.
6. Men at Arms (Discworld)  by Terry Pratchett (432 pages)
Last year I only ranked Audible books, but it was the 2016 physical read of Guards! Guards! that ultimately stuck with me most as I moved through 2017. Men at Arms is the next entry in the Night's Watch series, and while the plot might not have the same magic as Guards! Guards!, it reaches a similar level by bringing in new characters that breathe an amazing new life into the Watch.
5. The Curious Incident of the Dog in the Night-Time  by Mark Haddon
Narrated by Jeff Woodman (6 hours, 6 minutes)
The premise for this book — a first-person narration of an autistic boy trying to solve a crime — intrigued me enough to give the book a shot. But that premise managed to dramatically undersell the experience this book provided. I don't even want to say more, because the twists the book takes are what makes it so special, and so gut-wrenching.
4. The Bell Jar  by Silvia Plath
Narrated by Maggie Gyllenhaal (7 hours, 24 minutes)
It's easy to understand why The Bell Jar has so entranced readers for decades. Plath's suicide shortly after writing the book only underscores the deep sadness that pervades the novel as we journey with a young woman through her spiral of mental illness in an unforgiving world. Maggie Gyllenhaal's performance is superb, also bringing out the best in this beautiful melancholy.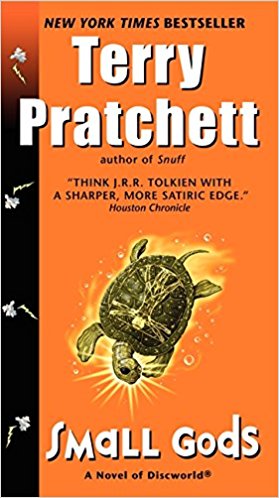 3. Small Gods (Discworld)  by Terry Pratchett (400 pages)
Terry Pratchett may be the funniest novelist to ever live, or at least that I've read. But amidst the humor of this book about religion — and of course, there's plentiful humor — is some real poignancy. I still have a lot of Discworld to go, thankfully, but I won't be surprised if this ends up my favorite of the lot.
2. Cosmos  by Carl Sagan
Narrated by LeVar Burton, with Seth MacFarlane, Neil deGrasse Tyson, and Ann Druyan (14 hours, 31 minutes)
I mentioned previously that Sagan's writing was worthy of Nobel consideration, and this is the masterpiece that proves it. I saw the 2014 TV series Cosmos with Neil deGrasse Tyson and loved it, but listening to Sagan's original book was even a step beyond that. Cosmos proves that science is cool, fun, and interesting, even to an adult with a mediocre science background. It tells historical stories, explaining how we got where we are and the men and women whose breakthroughs helped illuminate the world around us. But none of that really gets to the heart of why Cosmos is so moving, which is that Sagan was a damn poet who just so happened to also have the mind of brilliant scientist. His writing is so lyrical, with gorgeous turns of phrase that light up the world around us in all its beauty. And while the best narration jobs are usually in the fiction world, LeVar Burton gave one hell of a performance in bringing out the dignified awe of Sagan's words.
1. Between the World and Me  by Ta-Nehisi Coates (176 pages)
The older I get, the more I've come to recognize the need to learn outside the realm of my own experiences. I've probably done a middling job of it, but the effort is worthwhile, and this is the book that proves it. Coates' extended essay, addressed to his teenage son, is the clearest elucidation of racial identity and its many tribulations that I have personally ever read. His writing is so clear, meaningful, and powerful, with a forcefulness of language and a clarity of thought that provide so much insight into the hurt and ills that plague and divide and kill us. A pull quote on the cover, from the great Toni Morrison, refers to Between the World and Me as "required reading," and I can't argue. It tears down the illusions so many of us put up, perhaps not even knowingly, and lays bare the costs of The Dream and who it is still paying those costs today. It's not an easy read, but I do indeed wish it could be a required one, because it feels just that important.