For many, the LARP subplot in ROLE MODELS was their first exposure to Live Action Role Playing, a "real life" version of Dungeons & Dragons, getting dice rolling fanatics out into the fresh air. And it not only was rife with hilarity, but made us all want to play it.
Unfortunately, the 20 minutes of ROLE MODELS is miles beyond anything found in KNIGHTS OF BADASSDOM. A LARP movie, with a brilliant, nerd friendly cast had tons of potential. It's unfortunate to see it mostly wasted here.
For hundreds of years, an evil, Necronomicon-like book created by John Dee was thought to be lost forever. Unfortunately for the world, it's been found, and put into the hands of Level 26 perpetually going on 27 wizard Eric (TREME's Steve Zahn), who treats it like the gag gift that he thinks it is.
Instead, he summons pure evil into the world during a faux sacrifice with his Live Action Role Playing buddies. Oops.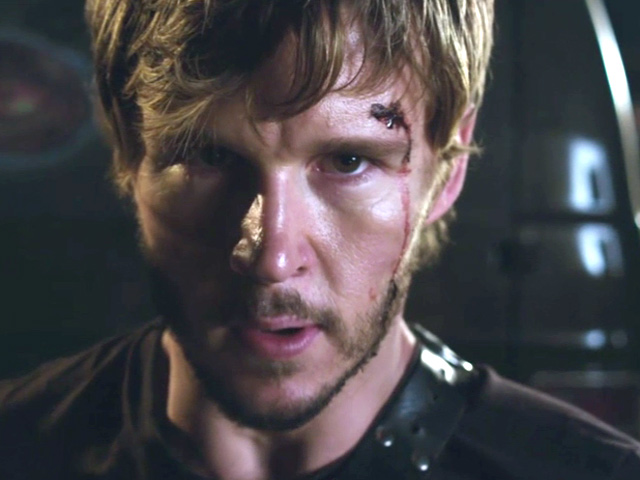 Speaking of pure evil, girls are the worst. Especially long time H.S. girlfriends unimpressed with the direction, or lack thereof, in your life. Enter "doom" metal rocker Joe (TRUE BLOOD's Ryan Kwanten), flashing his wares at a mechanic shop, clearly out of his preferred element. It's the night of the big date with Beth (REVENGE's Margarita Levieva), and fearing that Joe is planning a proposal (he has penned a song instead), cuts the cord, and dumps him.
Apparently, Joe's been living a meandering life in a castle, with his "accidental millionaire" brother, the aforementioned Eric.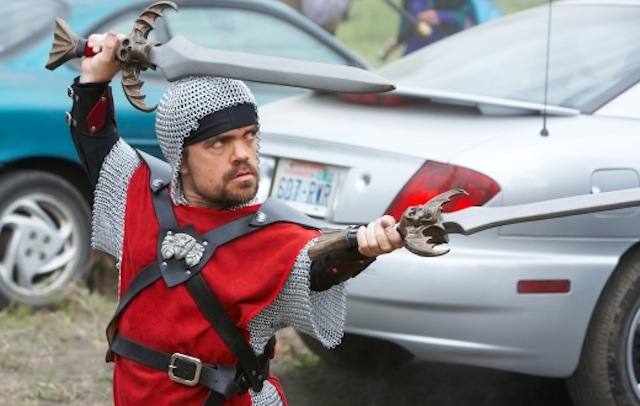 It's so jarring and weird to see GAME OF THRONE extraordinaire Peter Dinklage as a character named "Hung" who would say "It's a sativa, dude," and acting like one of the idiots, rather than being the cleverest person in the room we're so accustomed to seeing. This isn't to say that Dinklage doesn't pull it off, but it's unfortunate that he's not given much material, since he's clearly brought in to be comic relief and awesome.
When Joe gets home, all mopey from Beth's probably justified dumping, the pair get him life-threateningly drunk and stoned, and Joe wakes up the next day in the back of Eric's van, in full armor, on the eve of the Battle of Evermore. He's resistant to jumping into LARP, but apparently has legendary D&D skills from back in the day (it's hard to believe Ryan Kwanten has ever not spent a night sleeping with women), and now single with nothing better to do, ultimately relents. From there, we learn the rules, etiquette and point system of LARP, meet the over-bearing game master Ronnie (IT'S ALWAYS SUNNY IN PHILADELPHIA's Jimmi Simpson, having more fun than most people in this movie) and in order to make Joe eligible to play, Eric must whip up a spell of transference or something.
Instead, Eric gives the demon a body, in the form of Beth, Joe's ex-girlfriend who now likes to kill people: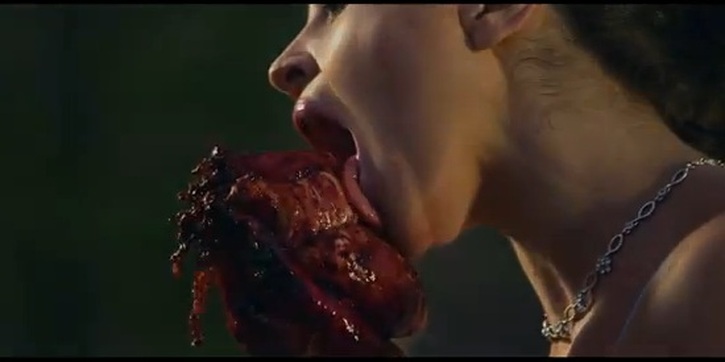 This certainly puts a damper on the Battle of Evermore, as Eric, Joe and company attempt to fend off the villainous Beth with little more than foam swords and fake spells.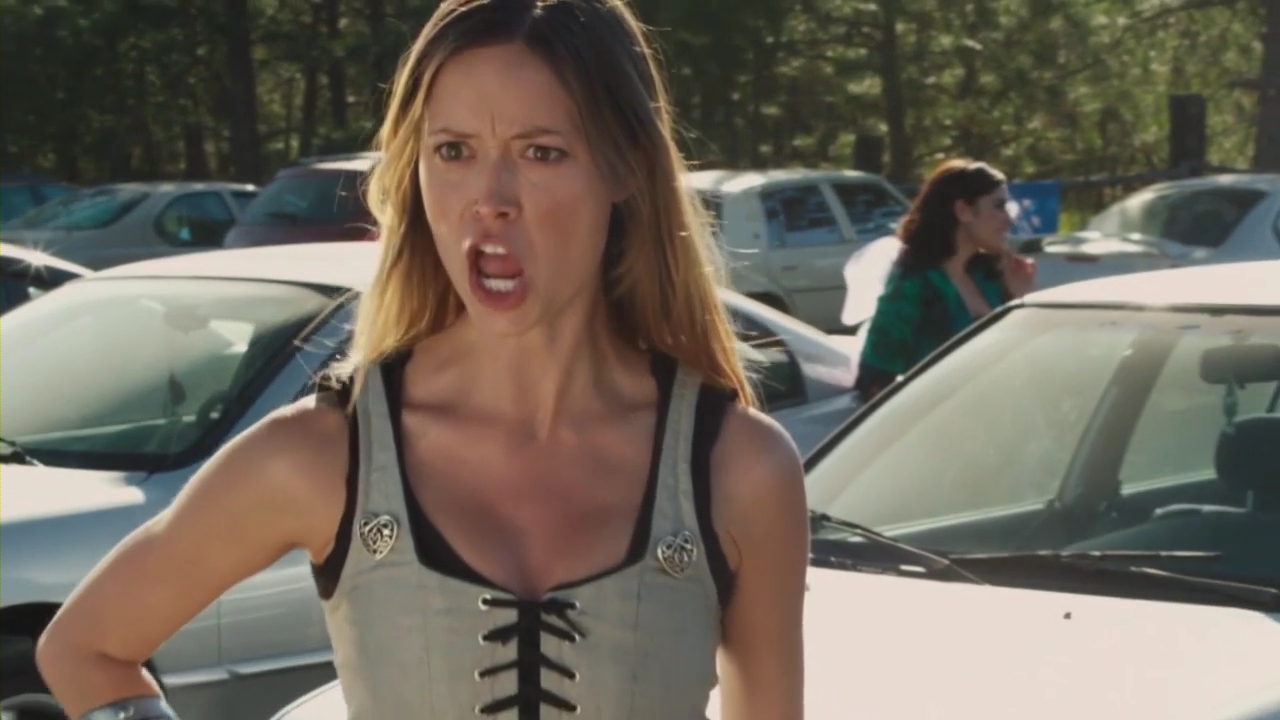 Oh, and SUMMER GLAU (FIREFLY, not that you needed this parenthetical). In a movie that has Peter Dinklage, Steve Zahn, Ryan Kwanten, Jimmi Simpson and friggin' Danny Pudi (who is somehow unlikable as "Lando"), we're all here to see THE sexy nerd Summer Glau be a badass. She gets that chance too infrequently, even with a +3 endowment (her butt).
What was successful was her reason for playing: her younger brother Gunther (Brett Gipson) has trouble separating LARP from reality, and after a disastrous outing to Medieval Times, Gwen has jumped into his world to protect him. It's adorable, while a hulking brute who's never off book is great comedy.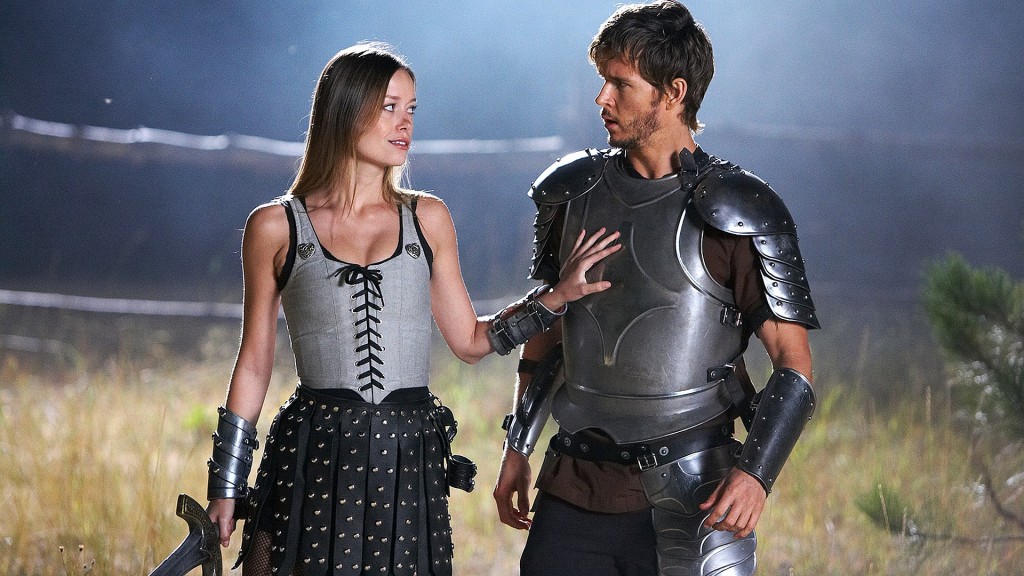 I'll give KOB this: it certainly establishes the world and its characters quickly, and wasting even less time to escalate. KOB doesn't tread lightly on his presence, racking up a body count quickly. In fact, it kills off the characters you want to see more of, which is unfortunate.
There are practically limitless opportunities for quirky characters, cameos, speeches and scenes within a fake-but-not-really fake Battle filled with LARP'ers, and blessed with such an awesome cast, it makes KNIGHTS OF BADASSDOM a frustrating viewing experience. It certainly has funny moments (it's impossible to ruin the concept), and a satisfying climax, but mostly, it just left me wanting a do-over.
The Blu-Ray features a "Summer Glau Hottie Montage," which sounded like it could break the internet should it ever get out. Instead, it was a boring interview inter-cut with scenes from the movie that were sexier the first time. There's also a Peter Dinklage interview, a Steve Zahn interview and two "Horr-o-medy" featurettes, but like the Glau Montage, clock in at 1-2 minutes a piece. Director Joe Lynch has a 7 minute interview, but the cream of the crop is the San Diego Comic-Con panel, clocking in at 48 minutes, featuring everyone in the cast you'd want to see, save Steve Zahn.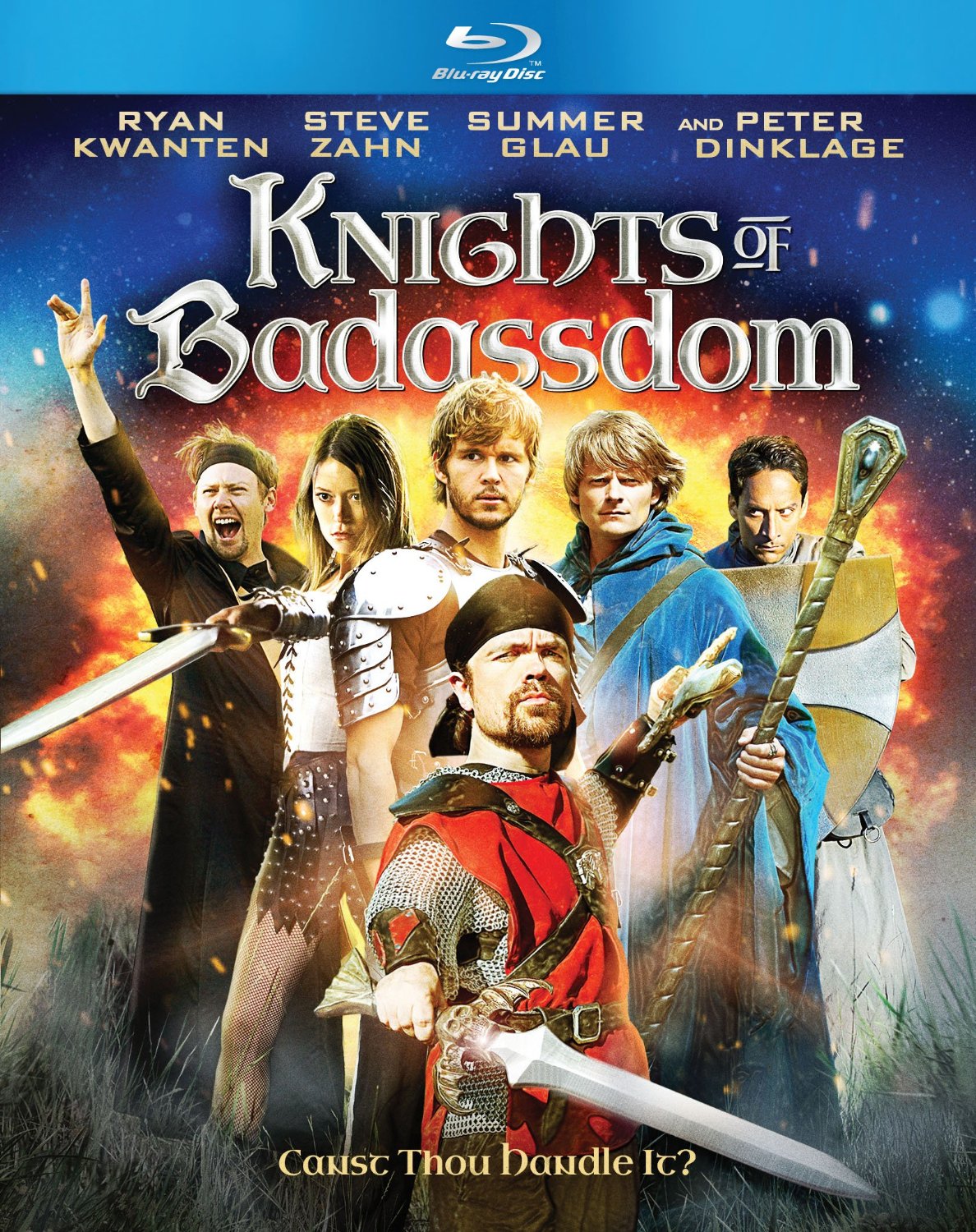 KNIGHTS OF BADASSDOM is on Blu-Ray today, April 1st, and is just $19.99 on Amazon.