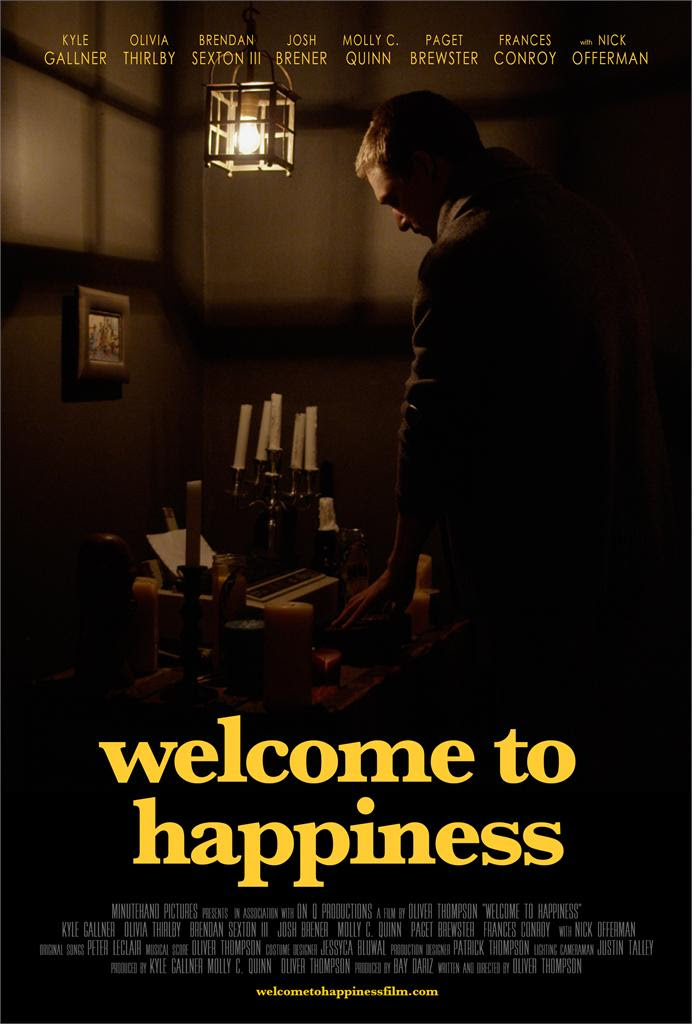 Is there anything worse than regret? Our life is a jumble of regrets, and whether you own a "No Regrets" bumper sticker or tattoo or mantra, it's nearly impossible to live up to it. Regret can be overwhelming. Regrets can cripple us with indecision, forcing us to look backward rather than at our current predicament or the future. But what if you were given a chance to change it?
Eventually after a meandering couple of acts, this will become the crux of Welcome to Happiness, a film that would show up next to "indie film" in the dictionary. I don't mean that as disparagingly as it sounds, as writer-director Oliver Thompson's first feature pairs an intriguing concept with a wonderful cast. I certainly don't regret watching it, and anyone who gets a kick out of the following sentence won't either: a clean shaven Nick Offerman plays a cryptic landlord named Moses.
But Welcome to Happiness is about his most important tenant, Woody, played by Veronica Mars' Kyle Gallner. Gallner tends to be cast as the token fratty bad-boy prick, and it's a pleasant surprise to see him play Woody, a struggling children's book author. He also happens to be the gatekeeper for what appears to be a magical world in his closet.
Any time of the day or night, Woody may be interrupted by a printer printing apropos of nothing, and a knock on the door from a complete stranger. Gifted with vague questions like "Do you or don't you?" from said printer along with a stone visualization exercise, Woody determines whether they're worthy of the next step. Eventually, Woody wonders: why isn't he himself worthy?
The proceedings are bizarre and enchanting, particularly when we leave Woody's apartment and expand the narrative to include Nyles (The Killing'sBrendan Sexton III), a suicidal artist whose journey begins when he discovers his late father's baseball collection might be worth something. Thanks to another damaged man, Ripley (Silicon Valley's Josh Brener), he's linked to Proctor, another cog in the machine of this whimsical world played by a suitably insane Keegan-Michael Key. But the show is absolutely heisted by Robert Pike Daniel and the forever wonderful Frances Conroy in their brief appearances.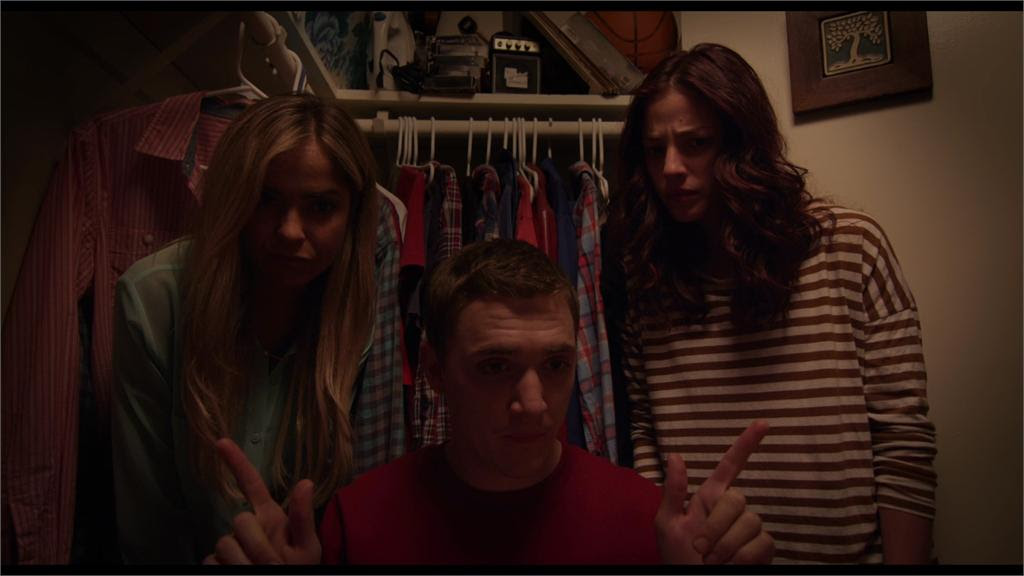 The characters weave together rather cleverly, with the exception of the problematic "love story" with neighbor Trudy (Olivia Thirlby) that never truly works. They're cute together, transcending an awkward-not-enticing meet cute mostly because Thirlby positively gushes charm. She's played love interests (Bored to Death), best friends (Juno)and action movie sidekicks (Dredd) with equal aplomb. I'd love to see what she does as the star.
Amid glorious #2 pencil jokes and quirky, Wes Anderson-like flourishes, Woody begins to crack, buckling under the gun on (very reasonable) deadlines for his next children's book, "Rutherford the Complacent Cat." He's hung up on the words "But then…," unable to figure out what happens next. Like Nyles and Ripley, Woody is similarly haunted by the past and rebels against the system, demanding a second chance. In the film's final act, Welcome to Happiness gets preachy with its message, boasting that everything happens for a reason, and what comes next is what's important. In other words: "But then" what?
If you, like me, easily succumb to such motivational poster fodder, then you'll certainly find happiness watching this film.
Welcome to Happiness premiered last night in Los Angeles at the Dances With Films Festival.