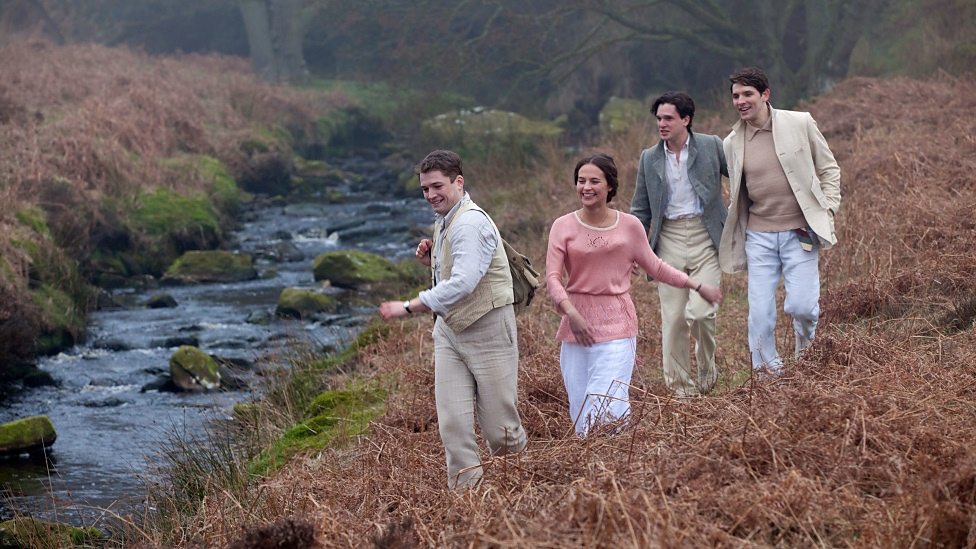 Filmmakers generally focus their powers upon the evils of World War II, granted with the blindingly obvious demarcation between good and evil. Too few films tackle World War I, a time when global conflict still felt heroic, and the after-effects of which directly caused the suffering and horrors of WWII. Testament of Youth is a WWI era romance, a sumptuously shot  anti-war period piece from director James Kent (The White Queen), adapted from Vera Brittain's classic memoir.
In many ways, Kent's film feels like a composite of every war romance, one full of clichés. But it springs from reality, the source of cliché, and thanks to its endearing earnestness, honesty and a tremendous cadre of young actors, Testament of Youth proves to be sweepingly romantic and heartbreaking, even if we all know what's about to happen. In fact, that inevitability hangs over the proceedings, making it all the more poignant and powerful.
Vera Britain (Alicia Vikander, deserving of every kind of praise) is a Jane Austen-like protagonist, a singular woman from an austere family, who combats her old-school father (Dominic West) and yearns for Oxford. She rants against marriage just as a clean shaven Kit Harington saunters into her life, a sheepish grin on his face. This is Roland Leighton, and their shared desire and longing is automatic, and completely convincing [to read my interview with Kit, go here].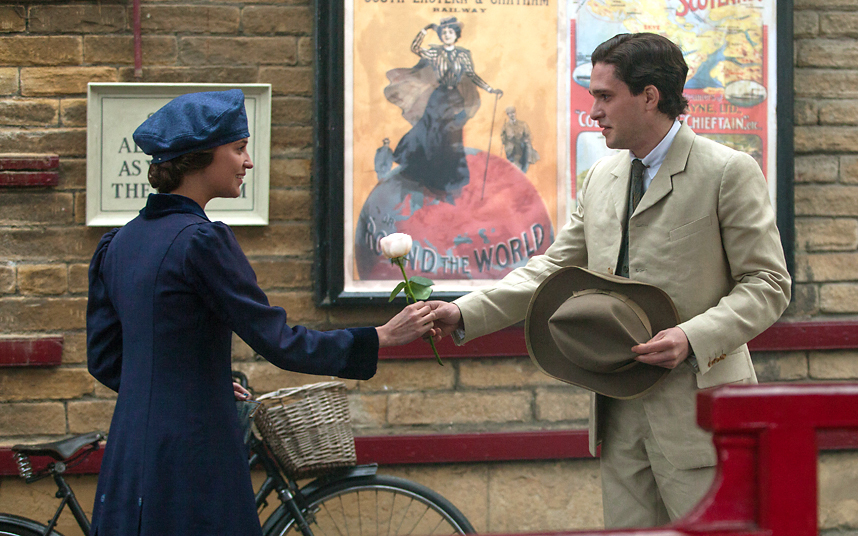 Over the summer before their shared studious efforts at Oxford await, the pair swap letters and share their poetry. It's such over-the-top teenaged love, but we buy it completely, and it's made even more adorable because of how chaste it all is. When the two go on a date, their joined by a chaperone, Aunt Belle (Joanna Scanlon), the young couple stealing glances, a moment's joining of hands, a tickle on the neck, whenever they get a chance.
It's a dreamlike romance, but all dreams must come to an end. When the war bells chime, Roland opts to sign up rather than join Vera at Oxford. He bids farewell at a train station, a scene reminiscent of David Lean's Brief Encounter, a romantic setting practically ingrained in our DNA. Roland's joined by the other two young men in Vera's life, her loving brother Edward (Taron Egerton) and the friend zoned Victor (Colin Morgan). They're all so naïve, so blissfully unaware of the tragedy to come, assured of their return and the briefness of this war.
Obviously, it doesn't happen that way, as Vera suffers heartbreak after heartbreak. As Vera's headmistress and mentor Miss Lorimer (Miranda Richardson) grunts, "Men fight, women stay back and knit." This wasn't acceptable to Vera, who couldn't obsess over the papers, scanning page after page of the names of the deceased. She quits Oxford, the only dream she ever had, to join the war effort as a nurse, desperate to do something.
Before even the title credits began, Testament of Youth opens with distant explosions, the machinations of war echoing from the past. These explosions are omnipresent, the pervasiveness of war reaching throughout Europe even as they stay in the background. This is a war movie, but we glimpse very little of the battlefront. After all, Testament of Youth is seen through the eyes of Vera, and showcases what a woman suffered through while on the sideline in the 1920s. When Roland returns home on leave, Vera urges him to tell her everything, not to censor himself on her account. Her imagined horrors are far worse than anything he could describe for her. And that's exactly what ends up haunting her: she's forced to imagine the deaths of friends, family, lover and thousands of others, and leaves her as broken on Armistice Day as a soldier suffering from PTSD.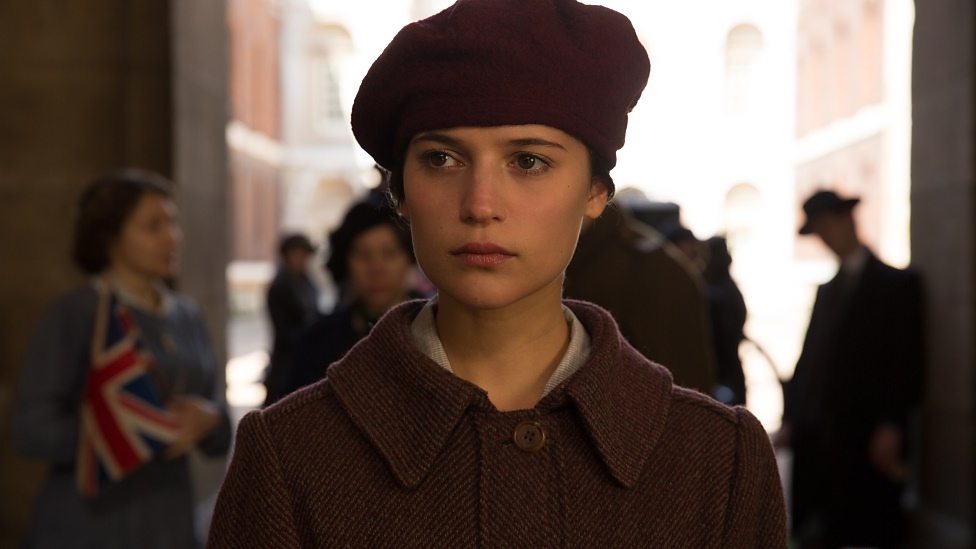 Alicia Vikander is something else. This film rests on Vikander's performance; indeed Kent quite literally often rests the camera on her face, strength and vulnerability pouring from her. Vikander was stunning for completely different reasons in Ex Machina, and she's again breathtaking here, carrying the movie and the many burdens of Vera Brittain in such a way that we can see every twinge of her psyche. It's impossible to watch Testament of Youth without acknowledging that we're witnessing the birth of an actress capable of nearly anything. Her stardom seems assured.
It was similarly refreshing to see Kit Harington out of black, even if, like Jon Snow, his character knows nothing. The charming Taron Egerton burst onto the scene with Kingsman, and he continues to be a revelation as Edward. Vera's relationship with her brother is one of the most important in the film. They're allies; Edward lobbies for Vera to go to Oxford, whereas Vera lobbies for Edward to go to war, something she'll never forgive herself for. Their relationship might be more stirring than her and Roland, especially considering the tragedy enmeshed in the subtext. I adored the pair of them; it's not often you see a brother and sister being so loving and supportive and friendly together. Colin Morgan, while given less to play with, imbues strength, honor and dignity into Victor, a man who could've been petty about Vera's choice, but refuses to be pitied. But we pity him anyway. We pity them all.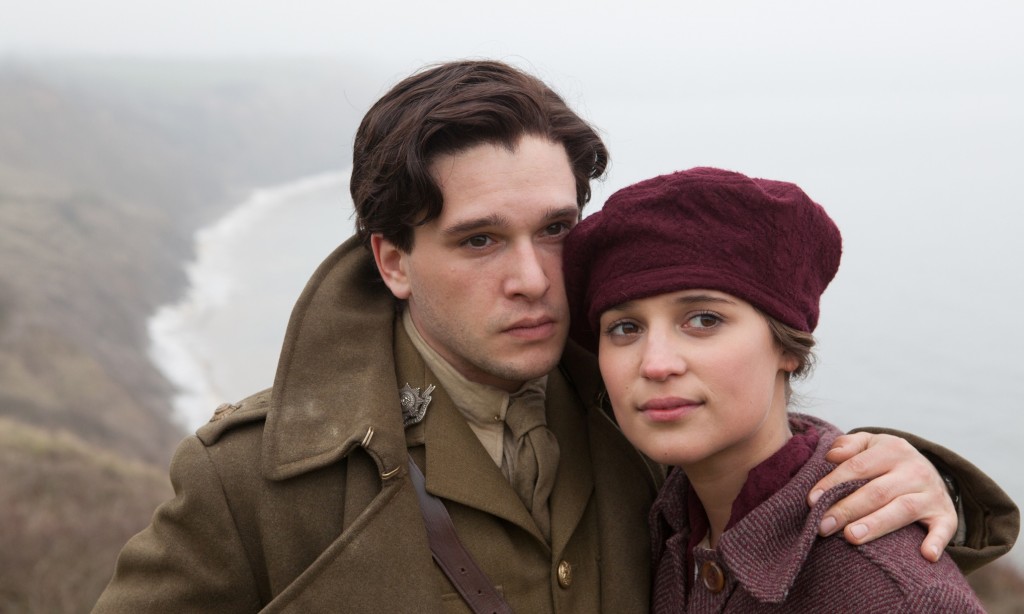 Testament of Youth feels dated and old-school, and almost nostalgic for the romance of yore, but it's no less relevant today with its anti-war message. After WWI, Vera Brittain became an outspoken pacifist, an activist speaking out against the inexhaustible cycle of violence, urging Britain to break the never-ending thirst for revenge. In many ways, Testament of Youth ends where it could've began, and one wonders if it might not be a more compelling or at least different one. But as it stands, Vera's plea for pacifism feels all the more tragic knowing that she isn't listened to, and that perhaps if more people had, WWI could've been prevented. Instead, explosions in the Middle East and around the world remain pervasive in the background, her universal message never more important.
Testament of Youth opens June 5th in New York and LA.