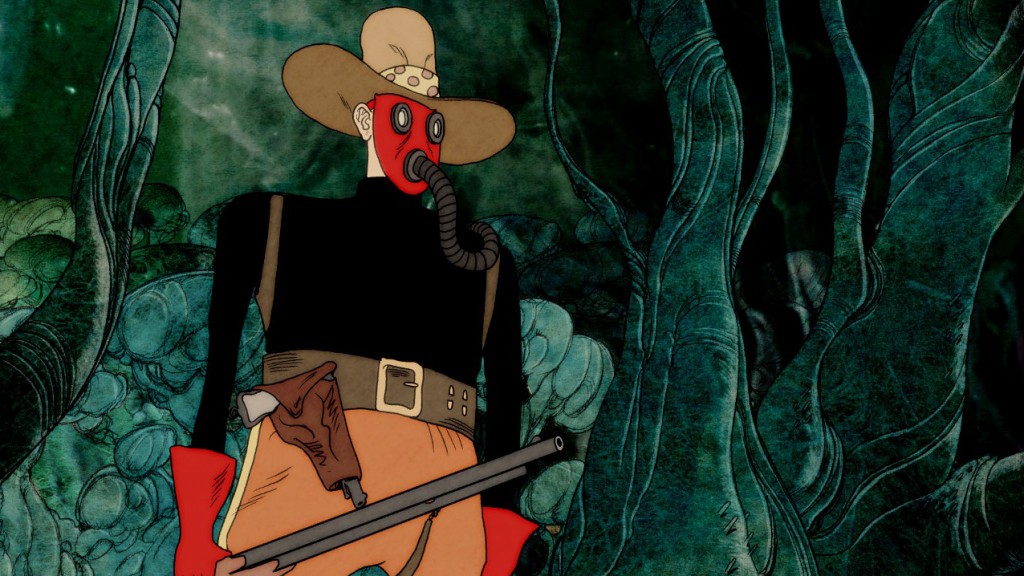 Over the past week, the South East European Film Festival has come to Los Angeles, taking over a slew of the most blissfully independent theatres in the area. This is going to sound like a first-world problem, but living in LA, you lose track of film festivals: there's so many. And this is a shame, because nearly almost all of them showcase some truly mind-blowing explorations of film that are overshadowed and swept to the side in favor of the newest blockbuster. SEEfest is no different and deserves to be explored.
Walking into an animated shorts program featuring films made in Bulgaria, Romania, Slovenia, Turkey, Hungary, Spain, Serbia, Greece, Croatia and Italy, I felt like Jon Snow: I know nothing. For much of the proceedings, I was like a child learning a new language, and might as well have been thinking, "Dude…art!"
The nearly hour and a half program flew by; even when loving the Oscar nominated shorts, the whole process of watching them feels interminable. That wasn't the case with these South East European films, which was like finding buried treasure washed up on the shore of your weekend (though, due to the dark and grisly nature of their content, it was more like being capsized). The entire collection compared favorably to the past couple years of Oscar shorts; I was astounded by the imagination of the animation and the sheer audacity of their messages.
I was struck by the importance and general theme of music throughout the selections. In many films, its score or soundtrack was a central character, if not the defining one.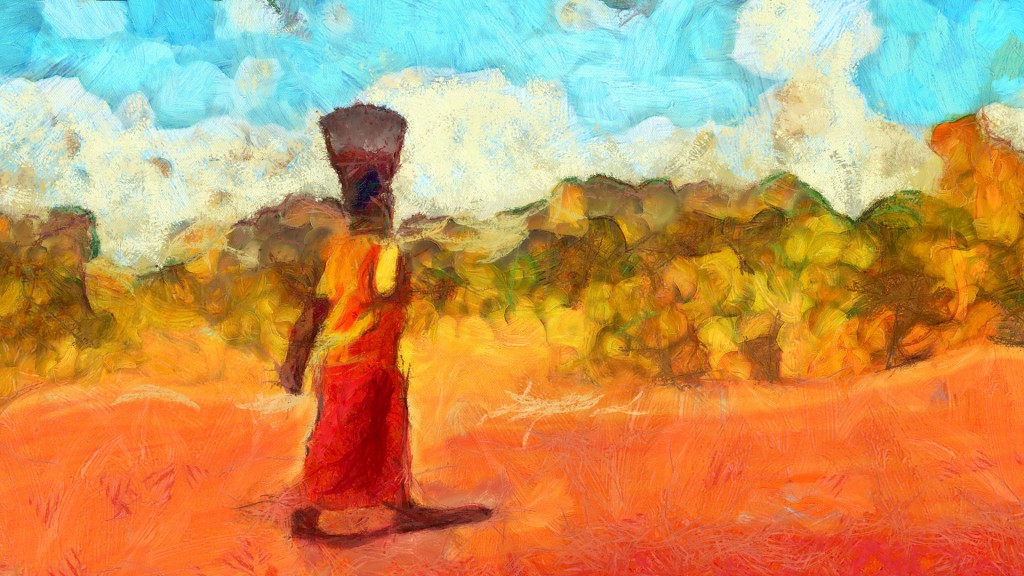 The vibrant Romanian/Italian Elmando felt like a MTV music video featuring a moving, impressionist interpretation of a Jacob Lawrence painting.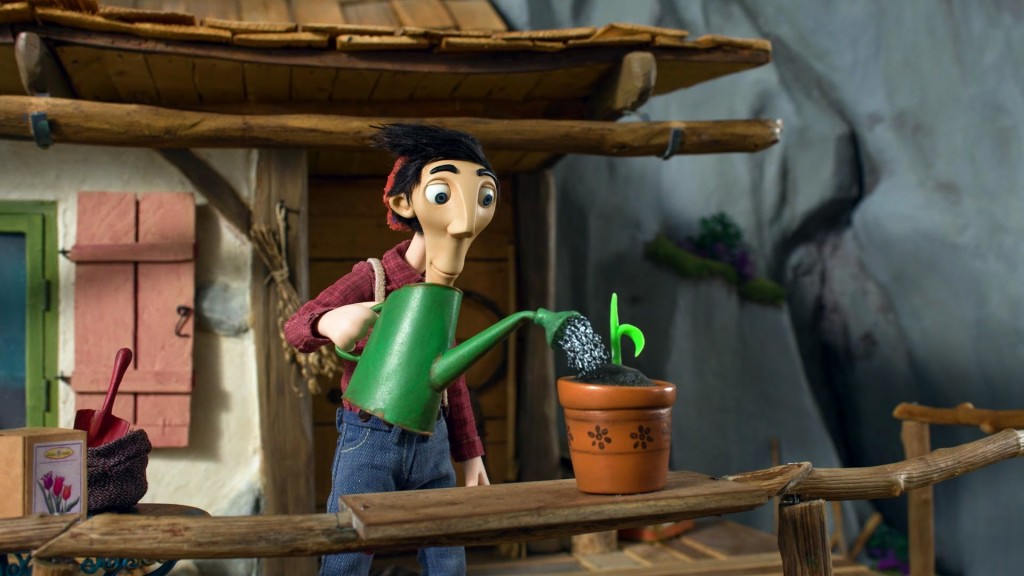 In the Rankin/Bass-like stop-motion Slovenian Koyaa confection, a young man discovers music is what makes his flower grow…losing control until his flower resembles Audrey Junior from Little Shop of Horrors and a winking crow has to save him.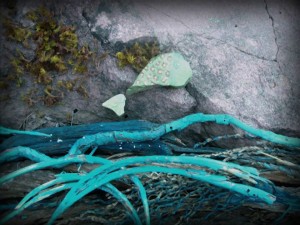 The Hungarian-Spain joint venture Mother Beast explores the anachronistic sounds of nature and man, blaring over a time-lapse like look at the world through stop-motion animation.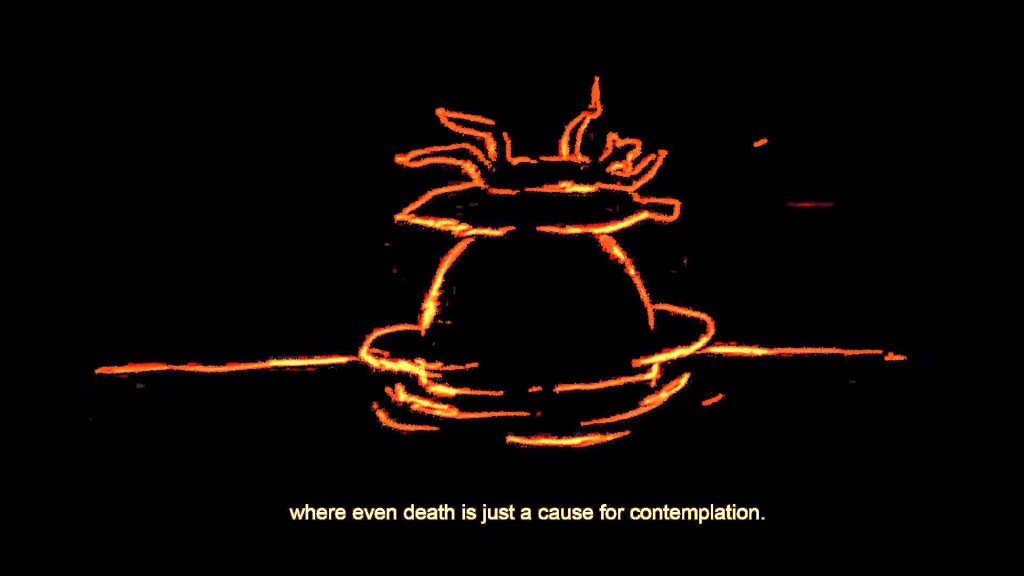 The Day of the Bleeding Gums (Bulgaria), drawn on a smartphone, still looks old school, like living chalk on a pitch black background. The narrator paints a sarcastically bleak portrait of an artist's life: the only way he can sell his paintings and make a living is to blackmail the drivers of cars he conspires to get hit by. The only way to survive as a starving artist is to become a con man, because life is just an elaborate con, anyways.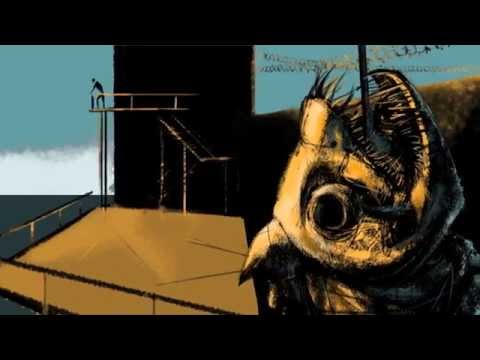 The Serbian Vis Dubium retains that charcoal-like medium, but blows out the scope, with a solitary fisherman in the middle of the ocean grappling against the foreboding sea monsters of the deep. It's awesome, and in seven minutes packs a soul-crushing ending: that this fisherman's fight is Sisyphean, never-ending. There's always another, bigger monster, a fatalistic interpretation of Disney's "Circle of Life."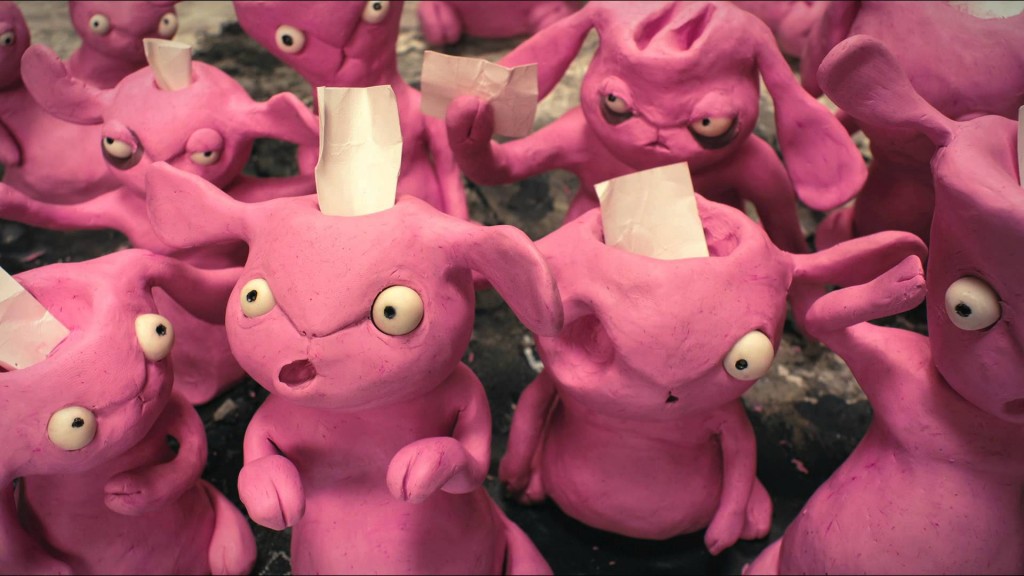 Rabbitland, another depressing Serbian tour de force, is a terrifying depiction of society: that we're all mindless "happy" automatons heading inexorably toward death. We glimpse a dystopian Claymation land of bright pink, but not so bright (in fact, they're mindless) bunnies, writhing in route to their destruction at the hands of the sneering "Evil Girls," who rank alongside the Babadook as one of the scarier things I've seen over the past year.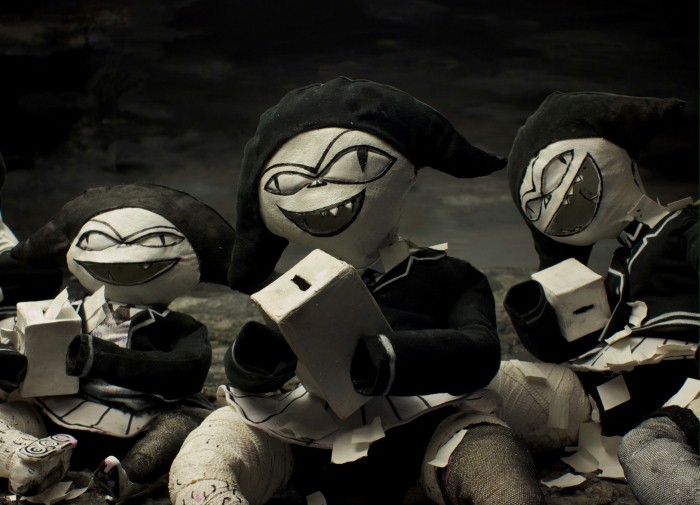 And now you have too.
Then there's…The Mediterranean, a cutesy Turkish romp following a fisherman zooming after a seal, mirroring a Wile E Coyote and Road Runner cartoon, the only film of the bunch that would ever be put before Frozen. It's a blessed break before the masterful carnage to come.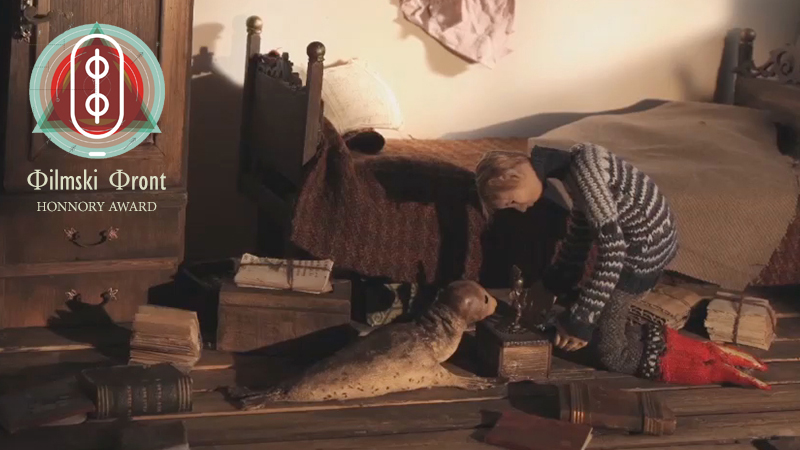 The Vast Landscape (Croatia) is another stop-motion tale, but beautifully told through porcelain, emphasizing the delicate nature of humanity. The moving wax candle-like characters toe the line of creepy and adorable (the latter thanks to another seal, the unofficial animal mascot of SEEfest), but I don't think anything actually happens, which is precisely the point. We're all alone, pining for something different.
Oof. But these last three are the best: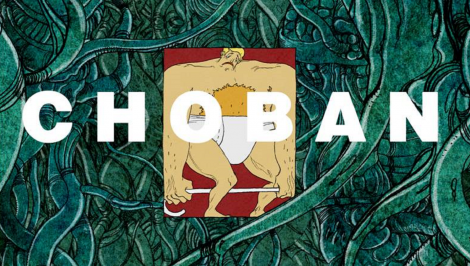 Choban is a psychedelic, 2-D Croatian adventure through space and insanity, following the journey of a man more top heavy than Johnny Bravo and more hairy chested than Burt Reynolds and Ron Burgundy combined. Choban has a magical, transmogrifying white cane, a music career that parallels every rock legend, and a trusty dog that gets taken from him by the Man (who's like Modok). Choban is Brave New World meets the Yellow Submarine, and in 18 minutes, covers more ground than most feature length films.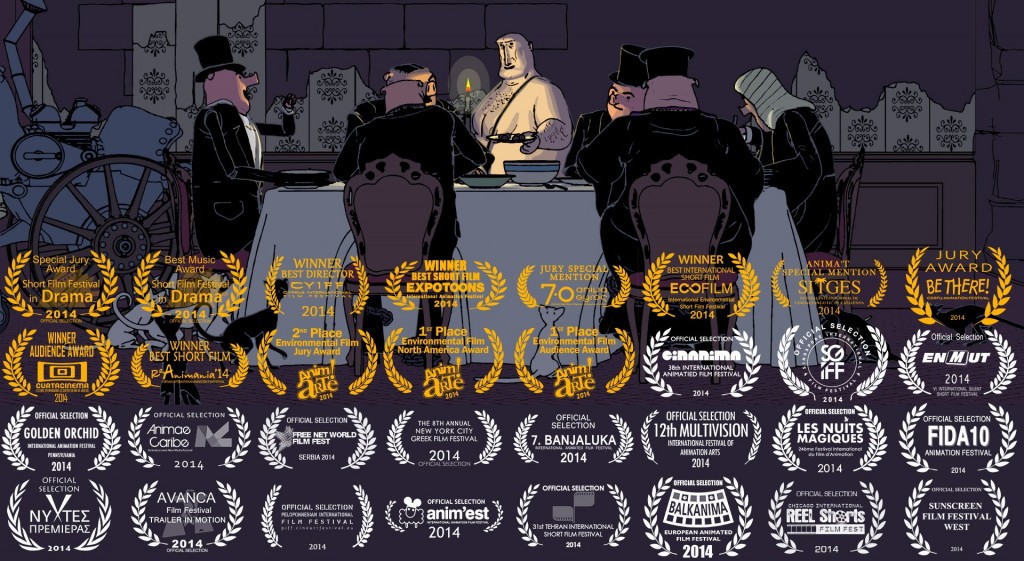 Dinner for Few is an operatic twist on gluttony and Greek society, with an Animal Farm-like conceit. Fat aristocratic pigs eat voraciously, plate after plate, as a fat servant strips away everything around them, wasting every possible resource and funneling it into The Machine, in order to keep feeding the snout-nosed upper class, chained to the table. Black and white cats (the lower class) fight for scraps under the table. The feast turns to blood and revolution until soul-crushingly, the cycle begins anew. Dinner for Few is bombastic and certainly not subtle, but it's not supposed to be. Regardless, it's a masterpiece.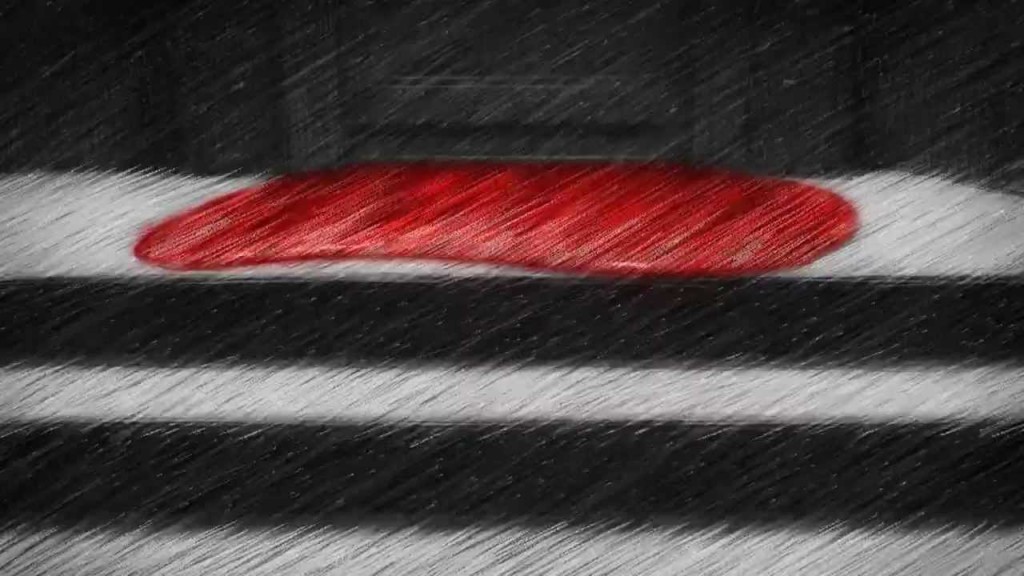 The Blood is a Bulgarian excoriation of violence, a brutal cacophonous short filled with explosions, bombs, bullets and the machinery of war, as literal blood washes through the streets and quite literally consumes the planet, a heavy metal rock soundtrack mock glorifying the proceedings. It's shockingly effective and a gut-punch end to the proceedings.
The Animation program isn't an easy journey, but a necessary one filled with seals, music, stop-motion and blood. But then again, I know nothing; we know nothing. We're all brainless bunnies hopping toward blissful death. Happy Monday!
SEEfest continues through May 7th in the Los Angeles area. For showtimes and information on the various films, check out the SEEfest Calendar and Film Guide.