Do you ever stumble upon a movie at exactly the right point in your life, like you were fated to fall in love with this heretofore unforeseen discovery on this particular day? I had that exact experience with Song of the Sea, the kind of Serendipity that doesn't star Kate Beckinsale. Going into the screening, I had never seen the Oscar nominated The Secret of Kells, Tomm Moore's first animated Irish fable of 2009. I amended that oversight less than twenty four hours after watching Song of the Sea, an enchanting film experience that rivals any other I've had this year.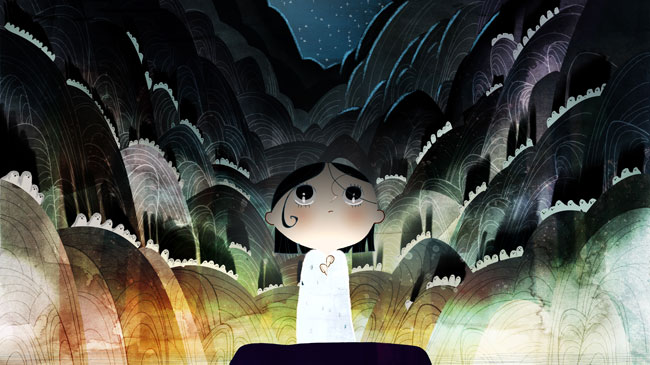 Even without gorgeous animation to bring it to dizzying new life, Ireland is a magical place, a country brimming with folklore, beer and mind-opening beauty. Director Tomm Moore is Hiyao Miyazaki's Irish cousin. Miyazaki celebrated Japan in a vibrant and lush 2-D environment, and now Moore has taken up the mantle for his European home. He's a steward of Irish culture that treasures the stories of the past, imbuing them with even greater heart and significance. Along with art director Adrian Merigeau, he's created a living, breathing picture book in Song of the Sea, an invigorating bed-time story with depth and visual mastery, proof that 2-D animation will never die.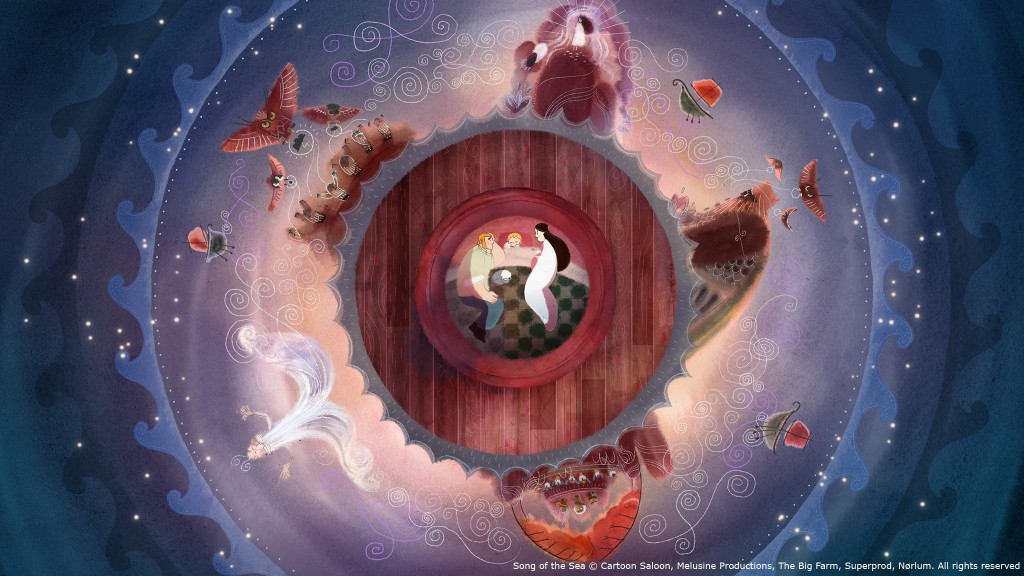 Song of the Sea revolves around the ancient legend of the Selkies, mythological creatures who are barking, adorable seals in the sea, but become dumb ole humans on land, a dying breed commensurate with the world's fading magicks. A family fractured by grief (this is a mature story very much about coping with pain and loss) is tasked with saving magic (and themselves), and in so doing, retain the soul of Ireland found within the countryside, mountaintops, its shores and the sea, and keep it from being further polluted by the city (a grimy Dublin where faeries must hide in the tangled thrush of roundabouts).
Ben (David Rawle) is a brat; an older brother who bosses his mute younger sister Saoirse (Lucy O'Connell) around like it's his birthright, just as likely to leash her as his dog best friend Cu. Ben clearly blames her for the death of their mother Bronagh (Lisa Hannigan), refusing to share anything of his mother's with poor Saoirse, not to mention the attention of Cu, the world's greatest swimming dog. He gets away with it precisely because their father Conor (the Brendan Gleeson) is still wracked with sorrow, six years later, sleepwalking through parenting and his lonely existence. The family lives alone in a lighthouse on top of an island crag, off the western shores of Ireland, a rickety ferry ride away from society. It's exactly where you'd want to raise a family (or grow old), except their family is broken, and terrified that he'll lose Saoirse like he did her mother, Conor ships his children off with Granny (Fionnula Flanagan), the scowling representative of the city.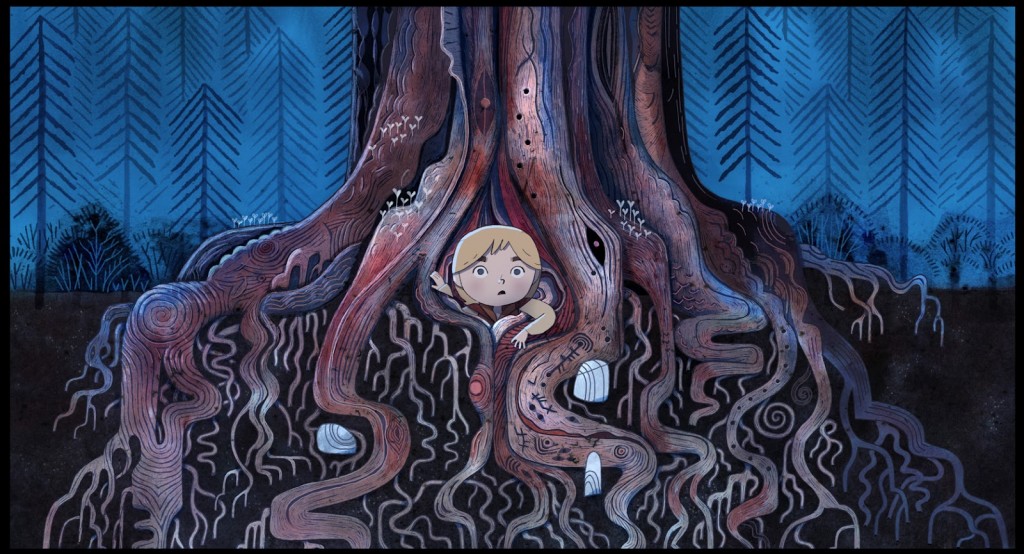 As Frozen did with sisters, Song of Sea accomplishes with a brother and a sister, one that hits even more at home for me. Before their mother died, Ben promised to be the best big brother ever…and instead, became a tyrant. He's given a chance at redemption, an opportunity not every sibling gets. As Ben fights to save Saoirse and the very notion of magic, he stumbles through several imaginative worlds, all rich and vibrant enough for their own movie, including a chance meeting with the Dreat Seanachai (Jon Kenny), a kooky Irish hybrid of Merlin and Rapunzel, blessed/cursed with a different story in each strand of hair. There's even a horrifying owl witch named Macha (also voiced by Fionnula Flanagan, not-coincidentally pulling double duty), similarly haunted by grief, earning her place in the pantheon of fictional owls. In just a few scenes, Macha is given more depth than every Marvel villain not named Loki.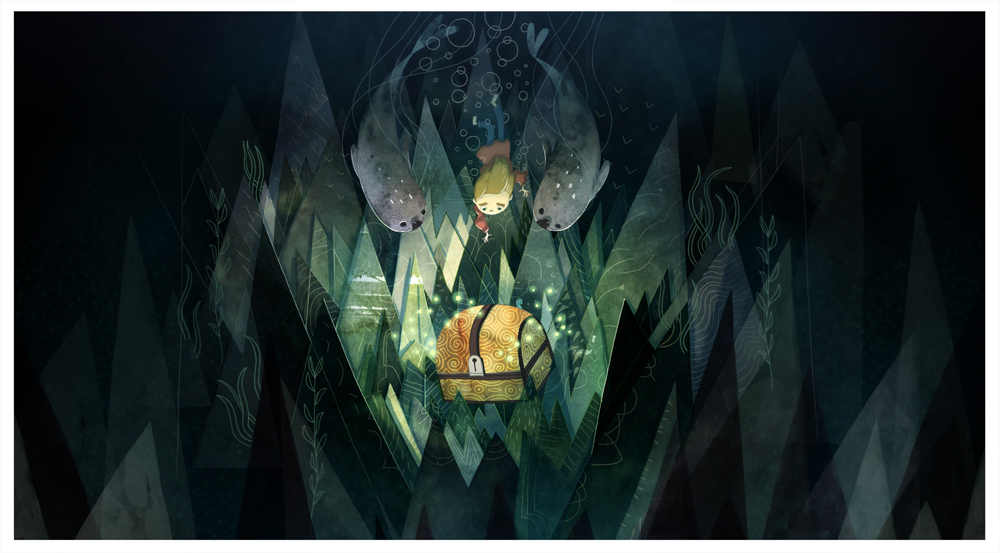 Like Irish culture itself, music plays a massive role in Song of the Sea, with composer Bruno Coulais and Irish band Kila rekindling their collaboration from The Secret of Kells with similarly stimulating results. Song of the Sea is a cascading wave of wit, charm and heart; it made me feel like a kid watching Lion King for the first time. If you're a parent and don't take your child to this movie, you're committing a great injustice. You'll enjoy the movie just as much as your kids; it'll be anything but a terrible, horrible, no good, very bad day at the movies.
Song of the Sea makes its U.S. premiere at LA's AFI Fest on November 9th at 12 PM at the Egyptian Theatre. It also plays at the Chinese Theatre on November 12th at 6:45 PM. Reserve your free tickets now! It's coming to NY December 19th, and will expand from there.