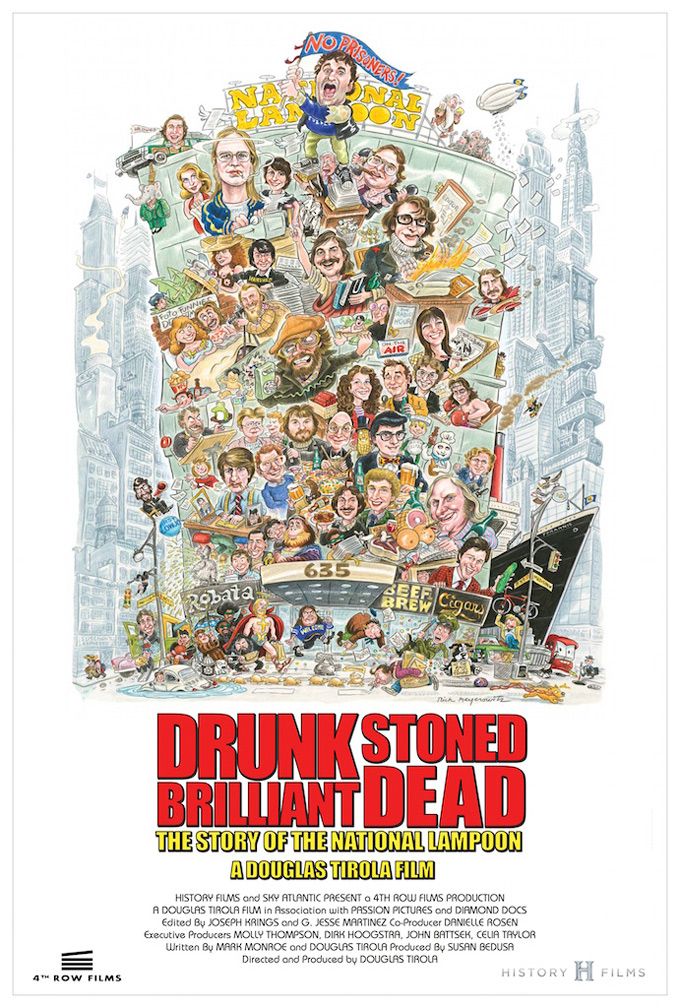 Toward the end of Douglas Tirola's Drunk Stoned Brilliant Dead, a documentary unraveling the fascinating story of National Lampoon magazine, Judd Apatow makes a comment that had become clear through the proceedings: the humor, satire and bite from National Lampoon became "all of modern comedy."
Many comedy fans will point to the beginning of Saturday Night Live as the birth of what we view as "modern comedy," but in fact, the National Lampoon, founded by Doug Kenney and Henry Beard, came earlier. Funneling out of the Harvard Lampoon (America's oldest humor magazine, once boasting the talents of George Plimpton and John Updike), the two renegade humorists created their own brand of satire that "looted" the absolutely culturally stacked time period of the 60's and 70's, from Nixon, Vietnam and hippie culture, for what was a new kind of comedy that appealed to a younger audience. It was cool, hip, and a fuck you to the man. Plus, as Kevin Bacon puts it: the mag had breasts ("the humor was above my pay grade").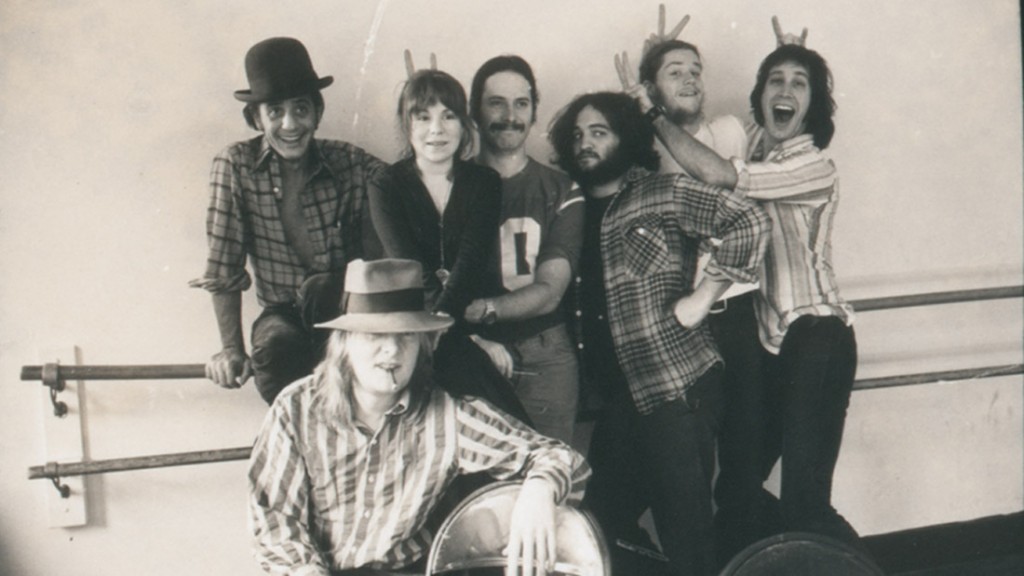 As you might expect, it was madness behind the scenes. Writer-director John Landis (National Lampoon's Animal House) posits that many older men view their college years, from 17-22, as the best of their life. But, as he says, they're babies. And the babies behind the scenes at National Lampoon were changing the world, while simultaneously hosting the best parties, with the best drugs. Kenney desperately wanted to be a star, a beat poet, with the permanently stoned nature to prove it; Beard was a reclusive "Holden Caulfield" type. Together, along with 21st Century Communications exec Matty Simmons, they uncovered some of the best comedy talent we've ever seen: bringing John Belushi, Bill Murray, Gilda Radner and Harold Ramis over from Second City in Chicago for a comedy album, a radio show, and a slew of off-Broadway plays. Throw in Chevy Chase and Christopher Guest, and Drunk Stoned Brilliant Dead feels like an origin story for what makes America laugh, and the road map for the tragedy to come.
This doc, cleverly strung together by audio from the Lampoon's radio show and animated articles and images from the magazine, tells the tale of the formative years of the magazine, from being a part of the culture zeitgeist (featuring a million subscribers and a 12-15 million "pass along" audience at its height), the subsequent exodus of its stars to Hollywood, and its crushing downfall and inevitable obsolescence.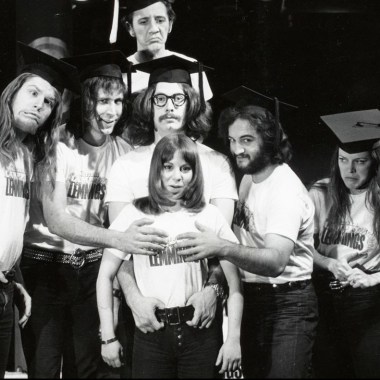 Drunk Stoned Brilliant Dead, in addition to providing a necessary history lesson for people like me, who, while being aware of the magazine (and of course their classic films), didn't fathom its cultural significance, gives us fascinating bon mots from a slew of writers and contributors for the Lampoon, including co-founder Henry Beard, and film stars and makers like Ivan Reitman, Beverly D'Angelo, John Goodman, Tim Matheson and Chevy Chase.
There's a fascinating "What if?" element to DSBD that is unfortunately slightly hidden (and maybe fodder for another doc), and it's that Matty Simmons was approached to make a satirical show on Saturday Night for NBC (sound familiar?). He was also told to put John Belushi on retainer; he didn't, and the rest is history: Lorne Michaels mined Second City and the Lampoon's writers, and created Saturday Night Live, a show now fresh off an exorbitant victory lap celebrating its 40th anniversary.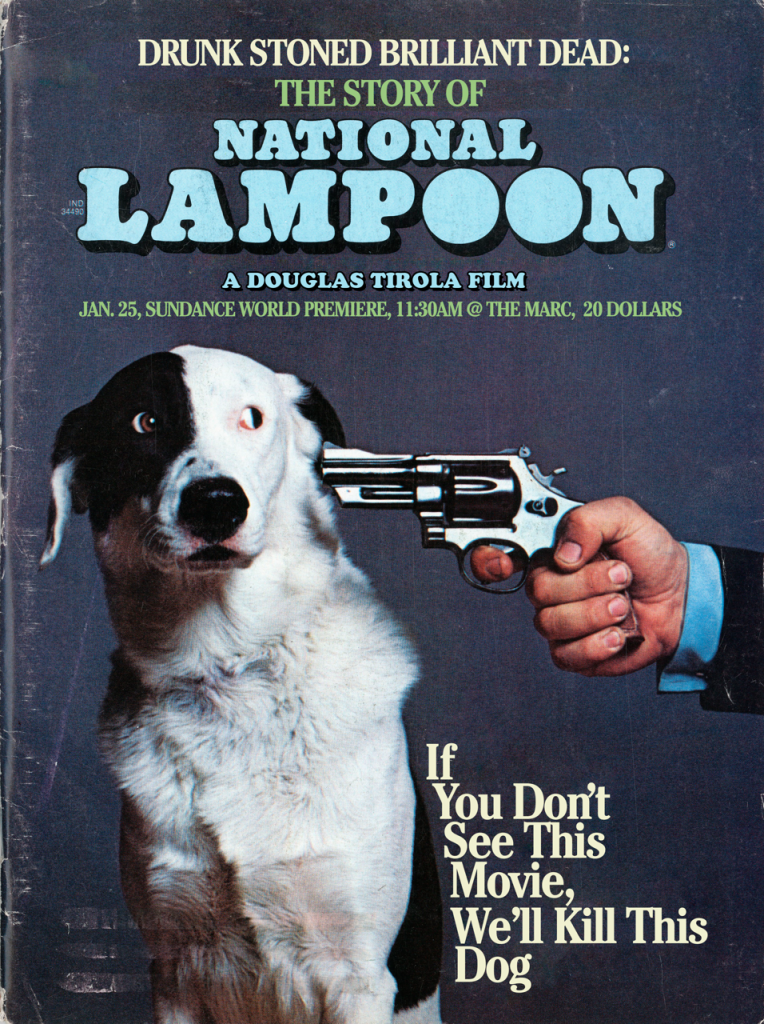 National Lampoon's story is one repeated endlessly: it's essentially the story of a band getting too big and popular, and fracturing from the inside, but I still found myself fascinated by the tragic figure of Doug Kenney, a man so consumed by a desire for success and addiction that it, of course, killed him. After producing and starring in Animal House (as Stork) and helping to create an entire genre of movie, Kenney was experiencing a meteoric rise in Hollywood. Of course, it also jived with the age of cocaine, and following the less than stellar success of Caddyshack (which seems insane to say now), he never recovered. The cause of his death remains a mystery, but when talking about his best friend, we actually see Chevy Chase as a human with genuine emotion, perhaps peering into the moment that doomed Chevy Chase to assholery. There's something here, and you almost wish the doc switched gears to uncover it.
Instead we learn more about the downslide of the magazine and its lean years (which still featured a fascinating crew of writers, including Simpsons producers Mike Reiss and Al Jean, and fan letter author turned leading contributor…John Hughes). From 1970-1975, National Lampoon was the coolest thing in comedy. In 1975, it became Saturday Night Live, and it was never truly the same afterwards.
Never before or never since had a bunch of 20-something's had so much freedom in crafting a magazine, a brand, a voice. Gifted with this opportunity, the Lampoon changed the world. But it came at a price, and like all things, didn't last. As a Lampoon alum said, a satirist's duty is to make powerful people uncomfortable. Drunk Stoned Brilliant Dead highlights what happens when the satirist becomes powerful.
Drunk Stoned Brilliant Dead opens in Los Angeles at the Nuart Theatre on October 2nd, and opens in NY and on VOD/iTunes September 25).