Today, for what I'm just going to assume is the first time, we have the convergence of two of the greatest cornerstones of our culture: March Madness and the Muppets. So to celebrate the premiere of MUPPETS MOST WANTED in NCAA Tournament style, Seven Inches is launching Muppets March Madness: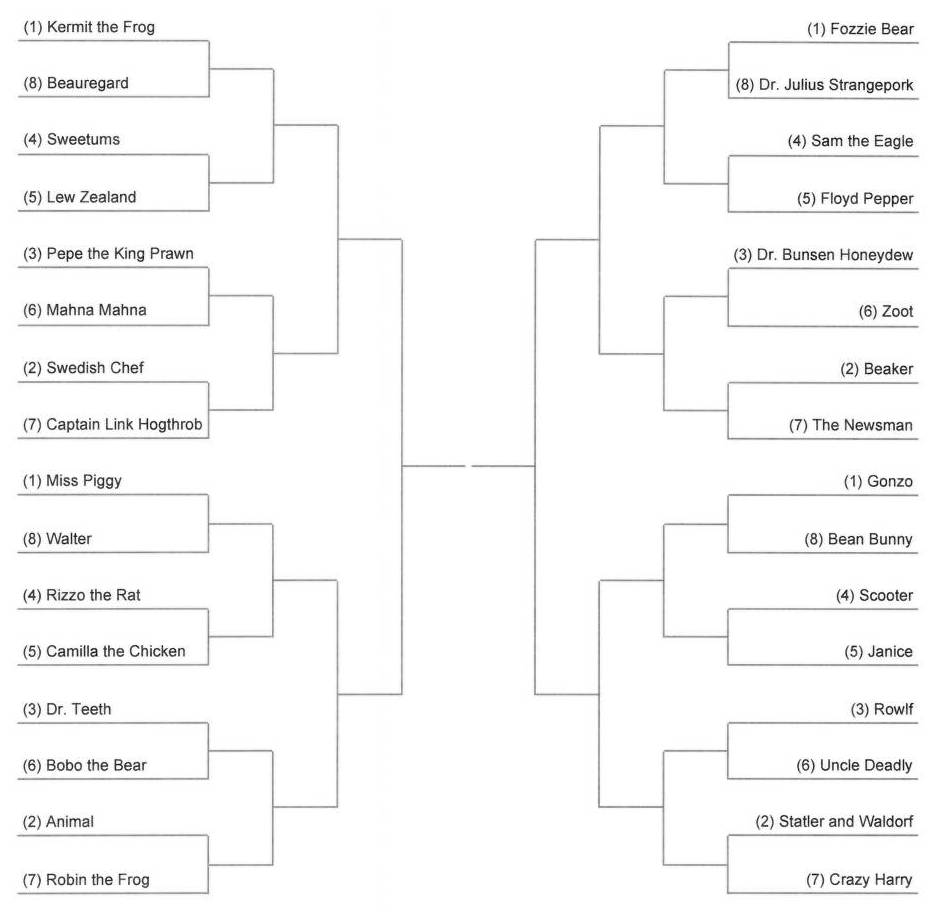 The top 32 Muppets, as chosen and seeded by yours truly, will battle it out for the title of the best Muppet of all. If you're a Muppet obsessive like myself, this is going to result in some painful choices at times, but I look forward to seeing who comes out on top.
Round 1 voting will end this Sunday, March 23rd. Click on to vote, and wocka wocka to you all.