To see how close the voting was in Round 2, plus YouTube tributes to our fallen Muppets, click here.
Here's what the bracket looks like now: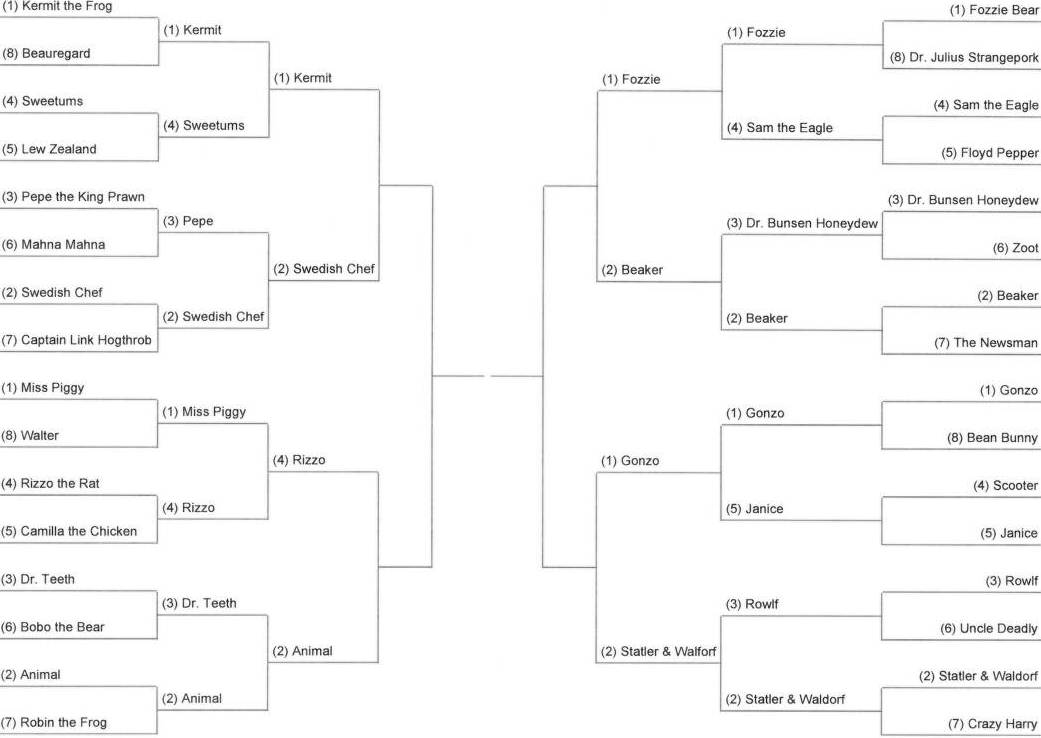 .
It's clear that no one is safe now, as we vote to determine who will make up the Muppet Final Four. Kermit or Swedish Chef? Rizzo or Animal? FOZZIE OR BEAKER??? Impossible. Gonzo or Statler & Walforf? There are no more easy answers. You have your work cut out for you, voters.
Click on to vote. THIS ROUND ENDS SUNDAY NIGHT. Check back Monday for results and the start of Round 4.