Round 1 of Muppets March Madness has ended, and we have our first batch of winners and losers. For an expanded look at the results, including the margins of victory, click here. Otherwise, we're on to Round 2. The favorites fared well in the first round, but are we headed for some upsets this time?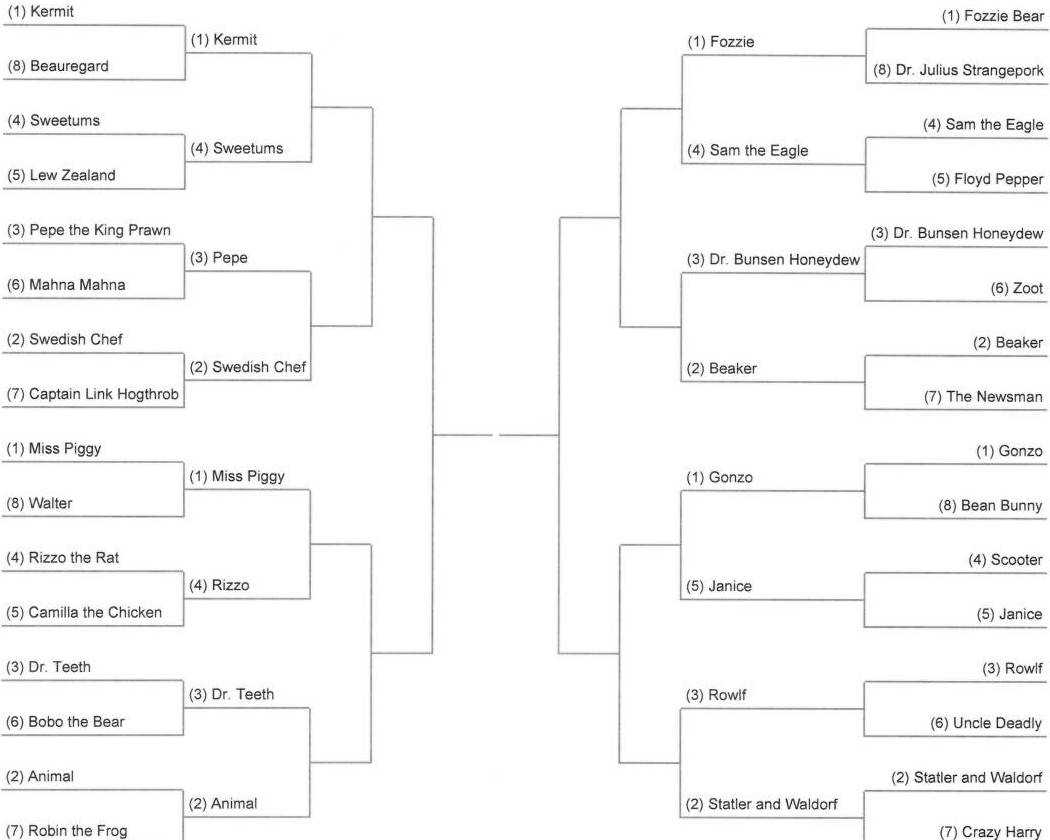 There are some great matches ahead, highlighted perhaps by Electric Mayhem members Animal and Dr. Teeth going up against each other, and partners in science Bunsen and Beaker facing off.
Who will make our Elite Eight? Click on to vote. Voting ends Thursday, March 27. Check back Friday for results and the start of Round 3.