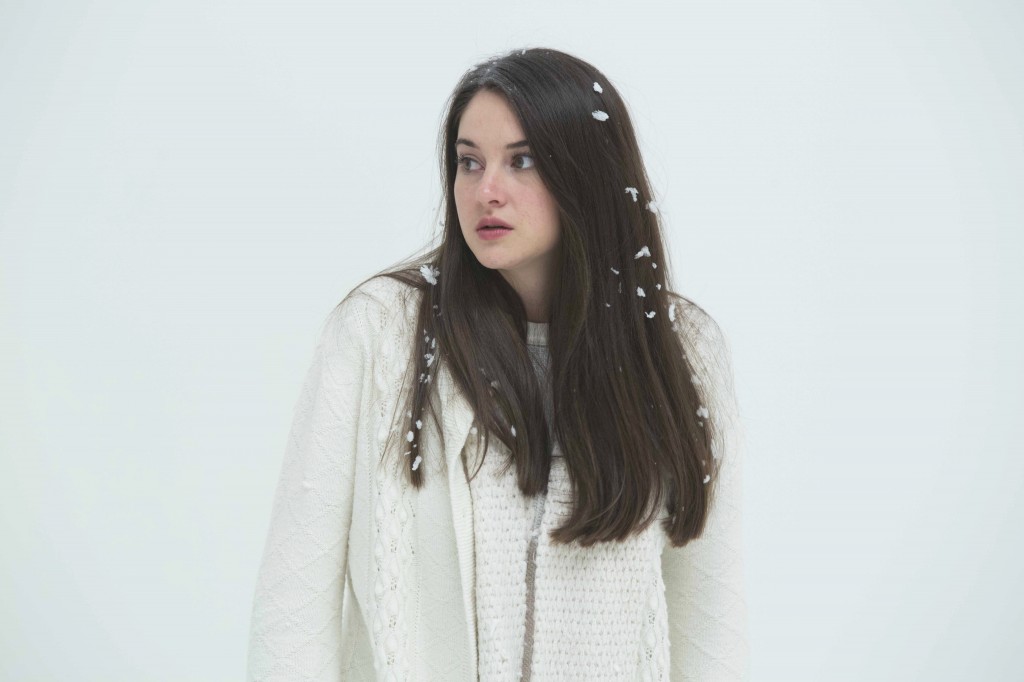 On the surface, White Bird in a Blizzard is another book turned into a movie that stars Shailene Woodley, the go-to young actress to adapt the lives of several tortured teenagers on paper to the big screen. But, it doesn't take long to realize Gregg Araki's film is different.
Somehow (because Hollywood), Shailene Woodley became a young, up and coming actress to someone I was tired of just three years after her breakout role in The Descendants. She's the star of Divergent, Fault of Our Stars, The Spectacular Now and was Mary Jane Watson in The Amazing Spider-Man 2, yet somehow I still don't know what I think about her as an actress.
Oftentimes Hollywood crowns its stars too easily or prematurely, or force feeds us actors until their career demands an E! True Hollywood Story. After watching White Bird in a Blizzard with absolutely no preconceived notions (I had never read the book by Laura Kasischke; I didn't even remember who was in it beyond Woodley), I'm finally ready to embrace the idea of Shailene Woodley, movie star.
As Kat Connor, a freshly boobed high schooler who isn't getting enough from her stoner boyfriend Phil (Evil Dead's Shiloh Fernandez), and only enjoys herself when she's complaining about others, Shailene Woodley is as real, genuine and unlikable as a 17 year old who discovers that her repressed mother just up and disappeared from her life, maybe forever. To many of us, such a moment would be devastating. Instead, Kat just can't wait to move on and seduce the sexy cop assigned to her Mom's missing persons case, Detective Scieziesciez (Thomas Jane, meet perfect casting). It was easy, she says to her friends in the mall or the record store or the basement in the small town that never changes, and we start to believe her.
This movie truly plays off the fact that a sex-obsessed adolescent is a wholly unreliable narrator. Kat is as self-absorbed, ignorant, and bored with her life as we all were in high school, and that's why she's so blind to what's been in plain sight all this time. It's what helps make White Bird in a Blizzard so surprising, so disturbing and so effective.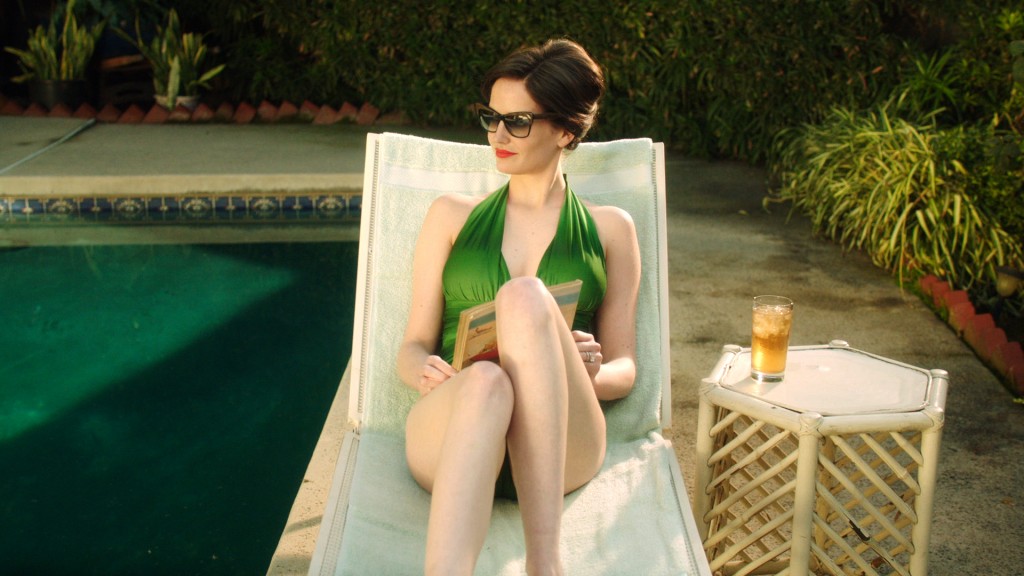 As I've already harped on, the casting in this movie is brilliant. Just imagine Eva Green as a misanthropic housewife, someone who would be jealous of her daughter's looks, because she's getting old. This is a woman whose boobs were too hot for a Sin City 2 poster, and that's precisely why it works so well. Eva Green embodies Eve Connor, the miracle homemaker turned miserable, listless drunk, with a husky voice and a sliver of the possessed version of her Vanessa Ives character in Penny Dreadful, and it's arguably more terrifying to find her in 1980's suburbia. Eva Green is as magnetic an actor as there is working today (is there a more interesting one? Envision a movie that costars Green and Adam Driver), and her absence is felt as much as her overwhelming presence in this one. Good thing, too, because Eve Connors disappears in the second scene of White Bird in a Blizzard. Thankfully, she haunts Kat and us in flashbacks throughout the film.
On the other side of the coin, picture the gruff, built Christopher Meloni as a wimpy doormat of a husband (replete with caterpillar mustache), the reason for Eve's sexual frustrations. It's hilarious to even consider. White Bird in a Blizzard expertly plays with your expectations with its casting decisions, one of many misdirection tactics skillfully utilized by writer-director Gregg Araki (Mysterious Skin). I haven't even mentioned the presences of Angela Bassett as a purposefully cliché therapist, Gabourey Sidibe and Mark Indelicato as versions of the romantic comedy "best friend" staple, and Dale Dickey as Phil's blind mother.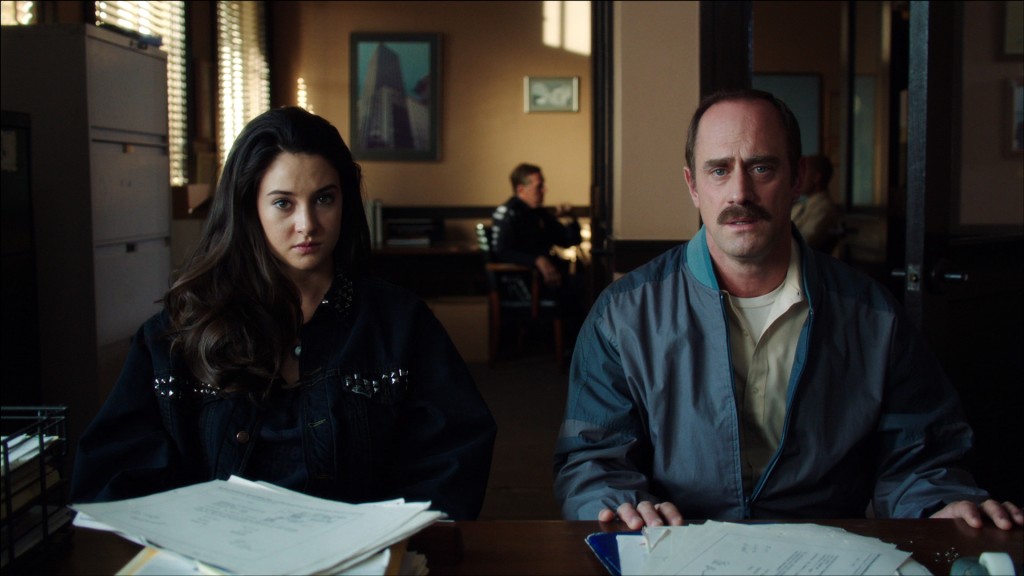 White Bird in a Blizzard is a movie filled with tropes from such varied genres as coming-of-age, romantic comedy, mystery/missing person and the American Beauty school of marital strife. We've seen versions of this story several times, but never quite mangled together like this before, which is precisely why I was so captivated, uncomfortable and surprised by this movie. Even its setting, in 1988-1991, filled with hilarious 80's-isms, were almost a distraction from what was really going on. I went in knowing nothing about the plot of White Bird in a Blizzard, so instead, I relied on my preconceived notions about genre and similarly themed films, which is exactly what Araki and company wanted. The result is a movie that shocked and impressed me, mirroring Kat's life-shattering and long-awaited realization in White Bird in a Blizzard's final moments.
Magnolia Pictures will release WHITE BIRD IN A BLIZZARD on OnDemand September 25, 2014 and in theaters October 24, 2014.