Do you enjoy angry nerd rants about rumors and unfinished products? If you answered no, then this post probably isn't for you. But if you answered yes, then hey, we should really hang out more.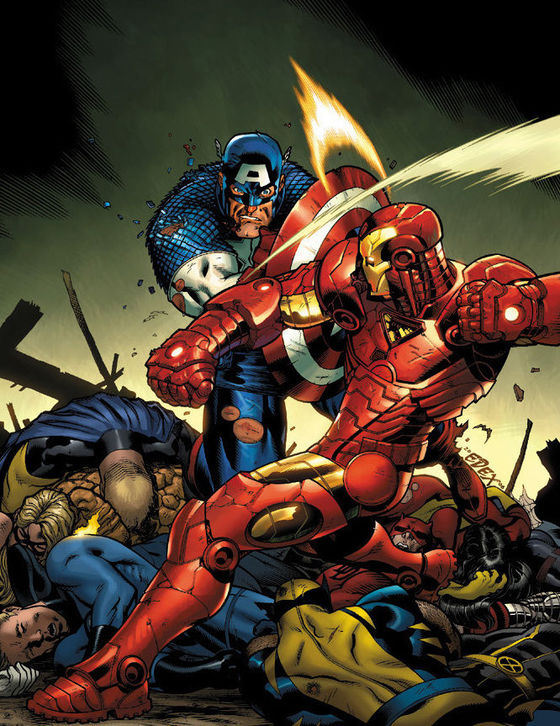 Today's subject is the Marvel Cinematic Universe, and the recent strong rumor that the MCU is gearing up to bring us a big screen adaptation of the bestselling comic book event Civil War. The gist of the news is that Robert Downey Jr. will sign another lucrative deal to join Captain America 3 in a large role, setting the scene for him and Cap to recreate their Civil War feud. As rumors go, this seems like a pretty likely one to become reality; Variety's report is filled with enough details to suggest their sources are coming from someone very much in the know. It also jibes with Downey's recent hints that he was working on an agreement for something else with Marvel, just not an Iron Man 4.
Which leads me to: dammit, really? I can barely express enough how much I hate this news, but I'll try anyway. But only after using this as an excuse to also rant about the growing number of frustrations I have with the Marvel master plan.
To begin with, the MCU kinda gets a free pass among us fans of superheroes and superhero movies. Marvel has had so much success in putting together a number of wildly entertaining films, with perhaps a couple of arguable clunkers but no true disasters. Just a couple months ago, they turned freaking Guardians of the Galaxy into a smash hit, not to mention one of the funnest movies in recent years, inspiring all manner of Marvel-can't-lose takes that are all the more amusing because they seem fairly true.
The success of Guardians also inspired a fair amount of trash-talking directed at WB/DC's own belated attempt to create a cinematic universe. And that's pretty fair, too; DC has already fallen well behind, and it's not yet clear whether they're on the right track now. But I was perplexed by variations on one particular comment I saw a lot of this summer: "Marvel can turn a talking raccoon into a star, and DC can't even officially greenlight a Wonder Woman movie." Again, not unfair, but the follow-up should be obvious: Marvel can turn a talking raccoon into a star, yet Marvel also won't give a female character her own movie.
The parallels are admittedly not perfect; Wonder Woman is the most famous female hero ever, far more famous than anyone in Marvel's stable (particularly since the MCU doesn't have the X-Men women like Storm and Jean Grey), so the lack of development for Diana is arguably more egregious. But I daresay Marvel's track record with women is actually becoming worse. DC has the excuse that it's just now figuring out how to make Batman and Superman, the most popular heroes in the world, work in a movie together. But Marvel already has its shit together, and continues to show that women are simply not a priority. Sure, Black Widow kicks ass, but she's still relegated to no more than a prominent supporting role. Beyond her and Gamora, Marvel's best female character is…? I guess Lady Sif from the Thor movies, who's an even lesser sidekick role. Oh, and Pepper Potts got to kick some ass for all of about 15 seconds at the end of Iron Man 3. Woo! MCU head Kevin Feige continues to make vague noncommittal statements about maybe someday doing a Captain Marvel movie, but noting that the time isn't right now. No, right now, the time is right to search for another middle-aged white guy to play Doctor Strange.
Meanwhile, the longest-tenured female Avenger, a founding member of the team and one of Marvel's oldest heroes, might never exist in the MCU. Janet van Dyne, the Wasp, not only won't be in next year's Ant-Man, she might even be fridged off-screen. And seriously, what a fucking shame. I can get over Edgar Wright leaving the movie despite being the driving force for its very existence, but I'm having a much harder time getting over the fact that Wasp is a far better character than any iteration of Ant-Man, yet she's the one being left out.
I'm even finding myself wary of geek god Joss Whedon, which is literally unchartered territory. Whedon added the comics Avengers second-longest tenured female member, the Scarlet Witch, to the upcoming Avengers: Age of Ultron. Scarlet Witch used to be an awesome, strong character but is now the worst thanks to a sexist hack writer named Brian Michael Bendis, who did a story 10 years ago called House of M where Wanda went insane and ruined everyone's lives, all because, and I shit you not, she was literally baby crazy. As offensive as this shitty story was, it's also canon, and now Wanda is always written as being at least a little unhinged (not to mention hated, because of that whole life-ruining thing). This despite about 40 years before House of M of being pretty un-crazy. So it's a little worrisome to me that Elizabeth Olsen describes her character by saying: "It's not that she's mentally insane, it's just that she's just overly stimulated." If you have to clarify that your character isn't quite crazy, chances are she's going to at least walk the line, which is the exact opposite of progress — both for Wanda in particular and the MCU in general. And again, I love Whedon, but he does have a history of giving into the "woman can't handle her power, goes crazy" angle.

And here's the thing: the MCU has a choice in how it characterizes these women. That should be an obvious statement, but it bears emphasizing. The company could look at the flighty, fashion-obsessed Janet Van Dyne of the 1960s (written by men with bad track records on women) and decide she was no great loss to their cinematic universe, or it could look at the tough badass Wasp of Kurt Busiek's run and realize what a cornerstone she should be. It could look at the past 10 years of Scarlet Witch being unhinged, or it could look at the previous 40, including her stint as the effective team leader. And we know the MCU is willing to make those kinds of choices because of the choice they made for Tony Stark.
Yes, I'm finally ready to circle back around to Civil War. Tony Stark was a fucking asshole for much of the years leading up to his big-screen debut, especially in the story that Marvel now wants to adapt. Civil War is a story I hate. It basically tossed aside years of characterization, not to mention a lot of logic, in order to find a way to show us heroes fighting heroes. And Tony was absolutely the worst part of it all. He cloned one of his best friends without permission, fought against numerous other friends for an at-best questionable cause, and helped result in the deaths of multiple heroes (albeit unintentionally). Most importantly, he was just a total cunt.
So seriously, why the fuck would you bring that story into the MCU?
For starters, whatever minimal logic the story had going for it in the comics wouldn't be available in the movies. The "problem" Tony had with his fellow heroes in Civil War was that there were too many, too untrained, and too hard to track or hold accountable. That isn't the case in the MCU, at all. By the time Captain America 3 rolls around, we won't even be at double digit superheroes in the entire MCU. And none of them currently have secret identities! What the hell are they even going to be fighting about?!
Secondly, let's go back to the choice Marvel made when bringing Iron Man to big screens. It was still only shortly after Civil War when the production process started to get going. They could have stuck with the shitty then-recent characterization of Tony, like they might (at least partially) be doing with Wanda, but they didn't. They made him a charismatic rogue, a narcissist but a wholly lovable one. What's more, his entire arc in the first Iron Man revolved largely around learning to stand up for the little guy and what's good, instead of being content to profit from being the head of a massive, destructive organization. Iron Man 2 opened with him telling a Congressional hearing to basically fuck off. He's been kind of the poster child for not respecting authority. That's who you want to champion the registration act that starts the Civil War? The comics event was largely an eff you to Tony's previous characterization, but doing an adaptation for the movies would be an even bigger departure from the MCU Stark.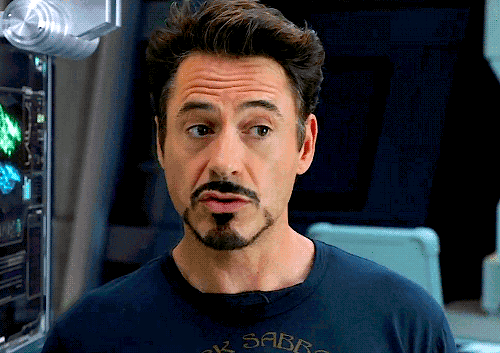 I've already seen speculation for how Marvel could pull this off. If Age of Ultron turns out to be Tony's fault (likely), then he has a change of heart and wants more oversight to protect against similar problems in the future. It's a plausible arc, but why do it? Why take arguably the most well-liked superhero in movie history and take him down a road that leads to him hunting and fighting his fellow heroes?
I suppose the most obvious answer is that heroes fighting heroes brings in viewers; again, Civil War was a bestseller despite being absolute garbage. But bringing in viewers isn't exactly a problem for Marvel's movies. There are plenty of cooler stories they can adapt, not to mention the MCU's willingness and proven ability to do original plots. Not the least of these alternative stories is Infinity Gauntlet, which has already been set up considerably, and it's unclear how or if bringing in Civil War would affect that. You would think the Civil War event would stretch beyond one movie, which may delay Infinity Gauntlet; and if it doesn't delay it, could you really do Civil War in Captain America 3 and then just hop back to Infinity Gauntlet for Avengers 3? Would there even be an Avengers left for Avengers 3? It could be a new group, but it seems a waste to not keep the gang together for at least one trilogy.
Again, Marvel's track record is obviously impressive, so the popular reaction is to give them the benefit of the doubt. I'm usually willing to do that to some extent, but they're still fallible humans whose track record isn't spotless. Marvel has proven they can turn big risks like Guardians into smash hits, yet have chosen not to take any "risks" on movies with the lead role as a woman or even person of color. They're cutting out one of their oldest and best superheroines and might be inadvertently marginalizing another one by giving into the "woman can't handle her power" trope. And now they're greenlighting an adaptation of a shitty story that necessitates turning their most liked and likable character into a dangerous prick. If this shit blows up in their faces and DC finally catches up, it'll be their own damn fault.