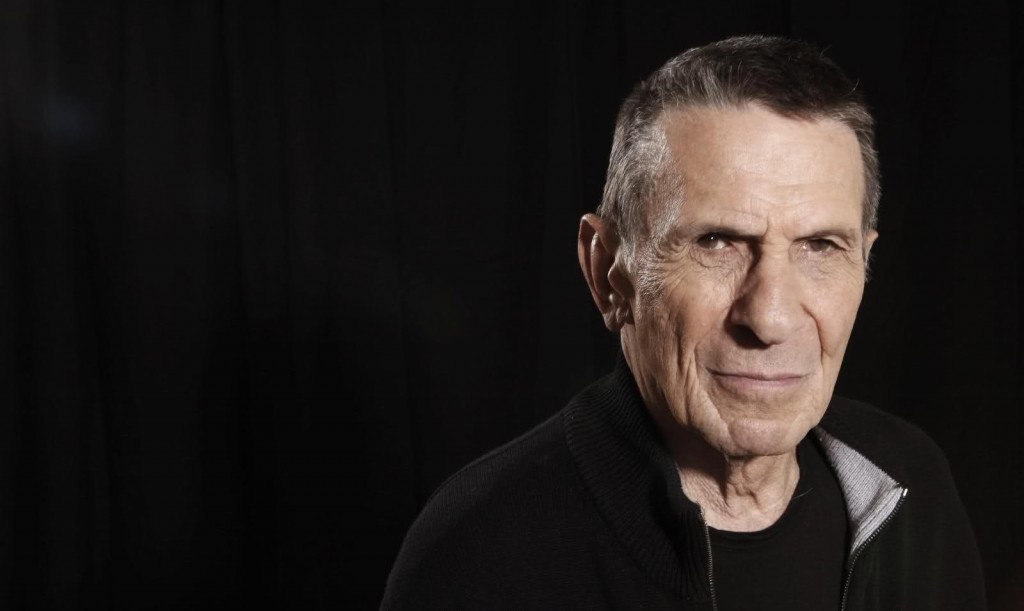 As you all have undoubtedly heard by now, Leonard Nimoy died yesterday at the age of 83.
You don't need me or anyone else to tell you what a tremendous life and career this man has had. After all, he's the impossibly arch eyebrow-ed face and soul of perhaps the most indelible film and TV character ever: Mr. Spock from Gene Roddenberry's Star Trek. It sucks to lose this man, but we can take solace in the fact that he came to emulate his character's credo.
It's always bewildering when a celebrity dies, when one of our heroes are no longer with us. We feel like we know these people, thanks to their performances and their capacity to make us laugh, cry and salute. We don't know them truly, not really, but when we lose greats like Leonard Nimoy, we also don't truly lose them. Their immense body of work lives on, and is never going away. Mr. Nimoy has permanently imprinted himself upon this world with his art, from acting, poetry, photography and music.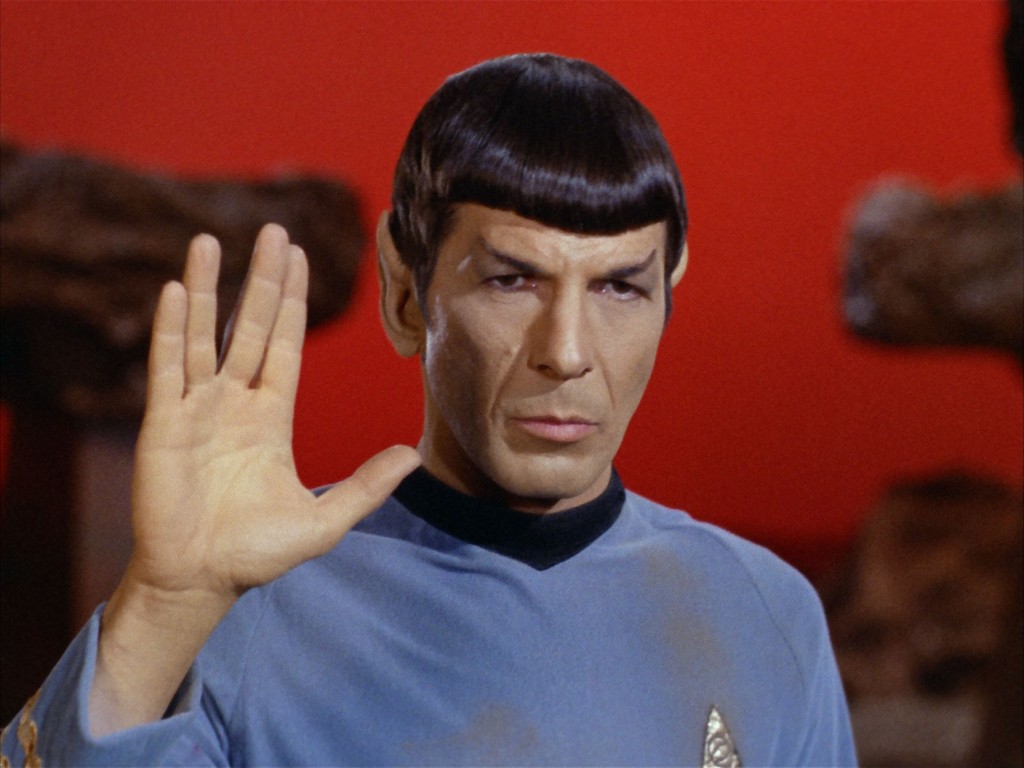 Unfortunately, because that's how life (and death) works, next week will bring another tragedy, another passing. It seems like the past year has been particularly heavy with loss. Each brings an outpouring of affection, nostalgia and heartfelt tributes, and a rush to revisit or discover some of their best work. But there's no need to rush. We'll be appreciating Leonard Nimoy long after the obligatory public mourning period. Part of the joys of parenthood (I'd imagine) is passing on traditions to your children, and I can't wait to force my future kids or any future generation of my family to watch the original series of Star Trek. Or even the rebooted version of the film franchise, because say what you want about J.J. Abrams' efforts, Leonard Nimoy's reprisal of Spock is the best part of both films.
In 2013, during EW's Capetown Film Festival at the Egyptian Theatre in Hollywood, I had the wonderful opportunity to see Mr. Nimoy in person, as he introduced a screening of Abrams' Star Trek and most importantly, gave an enlightening retrospective on his career. There are few people that elicit the same kind of giddiness that comes from sitting a few rows from freaking Spock. While he still had his wits (and that glorious sense of humor), afterwards, I commented to my best friend and roommate B. how lucky we were to see him, to experience him, to be there. It wasn't long before he announced that he had pulmonary disease.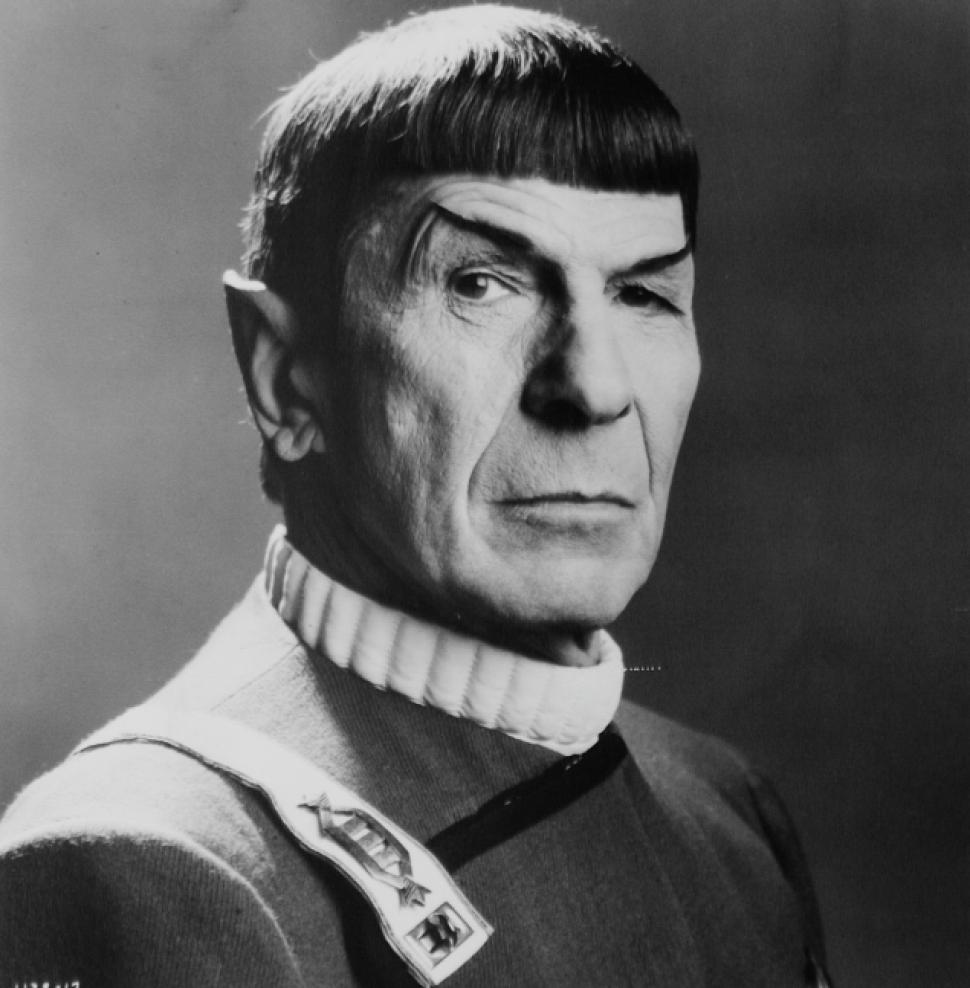 Yesterday morning, I received the news from my dear friend D., a man who is my pop-culture clone, a fitting messenger of such sad tidings. It was one of those things that happens that is absolutely shocking and heartbreaking, yet not shocking at all. I had been mentally preparing for this day since 2013. But it didn't matter: it still hurt.
The news came on the eve of B.'s departure. Due to the seemingly never-ending unfortunate economic reality of our lives, he was moving home and out of our apartment, closing a chapter in both of our lives that began sophomore year of college, a friendship that inspired me to come to LA in the first place to try to create something that gives one person the kind of impact that Mr. Spock did for millions. That's what we all hope for; that's the point. Mr. Nimoy's journey through humankind's true final frontier felt even more poignant because he wasn't the only friend I was losing that day. It's stupid, entirely illogical, but I associated B.'s own journey eastward as another kind of death. Our friendship remains, and will remain forever, and I'm certain of a shared chapter in both of our stories yet to come (and it'll be fascinating), but it doesn't change the fact that I won't have him to hug when our next hero leaves us. And that sucks.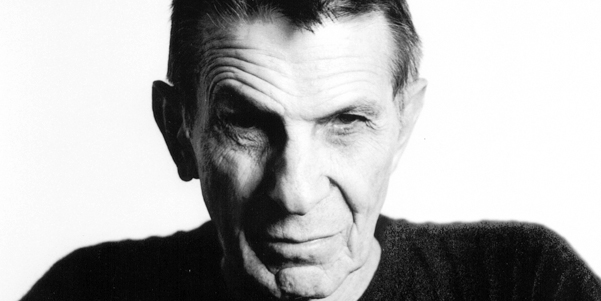 I don't think any of this really sunk in, or crystallized, until I went to transfer some files onto my USB, in preparation for what felt like a particularly meaningless errand to FedEx. Of course, this is my USB drive: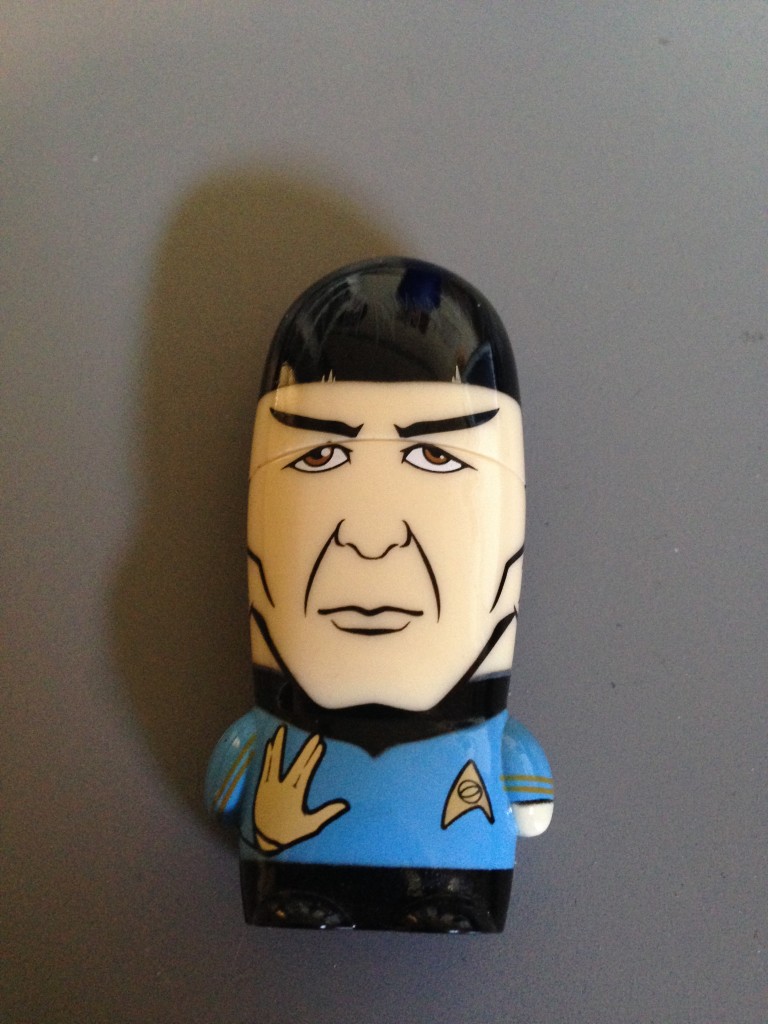 I almost lost it, and I should've, but I had errands to do, life to live. It felt like the logical thing to do at the time. I'll break down soon, embrace my flawed humanity, and I welcome it. As Mr. Spock helped teach us, and learned himself, our emotions and feelings are what make us who we are; they're the best part of being human, or otherwise. Leonard Nimoy's own passing was one last sermon on the subject.
Mr. Spock was the Outsider, the stubbornly logical alien stuck with a bunch of hot-headed humans. Like almost everything on Star Trek he was a metaphor for other races, other cultures, other sexualities, other ways of life. He may have been alien, but he "showed us what it truly means to be human."
[youtube http://www.youtube.com/watch?v=AGF5ROpjRAU]