If you have not seen CAPTAIN AMERICA: THE WINTER SOLDIER or the latest episode of Marvel's AGENTS OF S.H.I.E.L.D., you're not a very good nerd, nor should you read the rest of this post LEST YE BE SPOILED.
Week after week, Tuesday after Tuesday, I prepare myself to watch the next episode of what should be the greatest show on television: it lives in a world that has Gods, philanthropic-playboy-geniuses, a modern-day Robin Hood, and a goddamn Hulk. Yet, every week I have to give myself pep-talks and convince myself that maybe this time it'll be better, maybe this is the episode that will make me go, "JOSS WHEDON IS BACK, BITCHES!" But here we are, seventeen episodes into its premiere season and I still cannot say that I am 100% committed to AGENTS OF S.H.I.E.L.D. for the duration of its television run no matter how long – or how short – that may be.
Let's take a quick look at my lovers' (most people call him Joss) television resumé.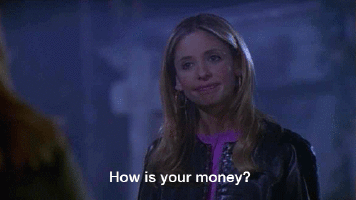 BUFFY THE VAMPIRE SLAYER (1997-2003): Had it all. A kickass ladyhero, hot-as-hell vampires, a couple of lezzie Wicca's, a few neat accents, sex, drama, blood, pain and lots and lots of laughs. While the wardrobe may be outdated now (sweet mother of God is it bad), everyone no matter if they're a new found fan, or a lifer, can appreciate the language of Buffyisms that was created, the family that we all shared, and the everlasting hatred of the monster sibling that was Dawn. Joss Whedon was tired of watching horror movies where the blond girl always got the ax first, so he gave us a heroine that even over a decade later, everyone still wants to be when they grow up.
ANGEL (1999-2004): BtVS's spinoff is all-too-often compared to its predecessor and the comments that follow are generally in the vain of, "…but not as good." or "…it just wasn't BUFFY." And while, yes, those may be true because of HOW MUCH WE LOVE BUFFY, they don't actually have any real merit. ANGEL was a great show in its own right, and no it wasn't BUFFY… Because it wasn't BUFFY. It was ANGEL. While Joss didn't take the lead on this one, he left in the hands of his more than capable partner David Greenwalt who had been working on BtVS with him for years. They, together, knew the characters they created and so taking them out of Sunnydale and putting them in The City of Angels wasn't something to be scared of. ANGEL may have fallen off the bandwagon a few times (Connor and evil Cordy, anyone?) its characters never changed past the point of recognition. Which is more than we can say for some other less fortunate folks on the telly (VAMPIRE DIARIES, I'm looking at you).
FIREFLY (2002-2003): If you haven't seen FIREFLY, do everyone a favor and go impale yourself.
DR. HORRIBLE'S SING ALONG BLOG (TV Mini-Series, 2008): Neil Patrick Harris. Felicia Day. Nathan Fillion. Joss Whedon. Singing. DR. HORRIBLE was a brilliant, adorable and endearing work of fluffy fun. It was just a little reminder for all of Joss' fans that he was still around and still making wonderful little things for us to treasure.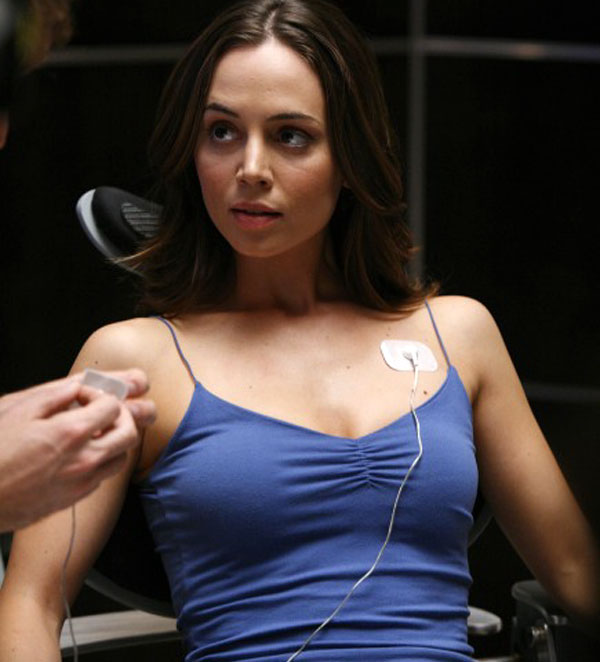 DOLLHOUSE (2009-2010): DOLLHOUSE was an interesting shift for Joss. Anyone who's familiar with his aforementioned works, knows that he started to get very interested in technology and how that impacted the worlds he was writing about (BtVS Season 4 was the worst), and DOLLHOUSE absolutely felt like it was an experiment to see how far he could take his idea of implanting custom personalities into sleepers-for-hire. And honestly, had Eliza Dushku been replaced, DOLLHOUSE probably could have succeeded for many more seasons to come. I don't say that because I don't like Eliza (which to be fair, she isn't my fave), but I say that because in order for us to believe that these "dolls" really were getting their brains wiped of personality implants, the actors that were cast needed have the range to portray anything and everything that the writers could think of, and Eliza does not have that range: she has the acting abilities of my mother ironing board. The concept of DOLLHOUSE was new, intriguing, had a fabulous crew of supporting cast, and was pretty fucking awesome all around – it just needed an equally awesome lead, which it did not.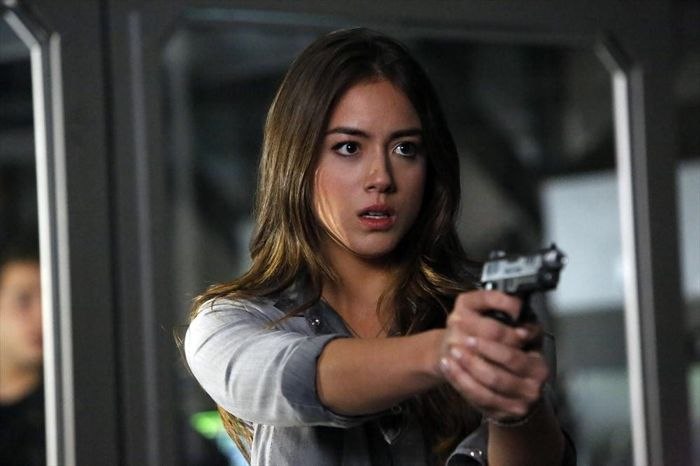 And finally we come to AGENTS OF S.H.I.E.L.D. (2013-): Looking at all the components individually, characters (which to be fair, could use some major fleshing out; Fitz and Simmons need backgrounds and lives outside of their work together at the Academy and in S.H.I.E.L.D. and Skye could definitely improve with one of the Dollhouse's personality implants) are decent enough, the concept is absolutely great looking at how big the Marvel cinematic universe is growing each year (OMG AVENGERS 2 OMG THE DEFENDERS OMG) and everyone loves Coulson. But what about AGENTS OF S.H.I.E.L.D. just isn't working?
Could it be that Joss Whedon has not directed a single episode since the pilot?
Or the fact that Joss has only written one episode this entire season.
Hey, maybe it's that Joss Whedon is not the show-runner, but merely titled "co-creator" and "producer"?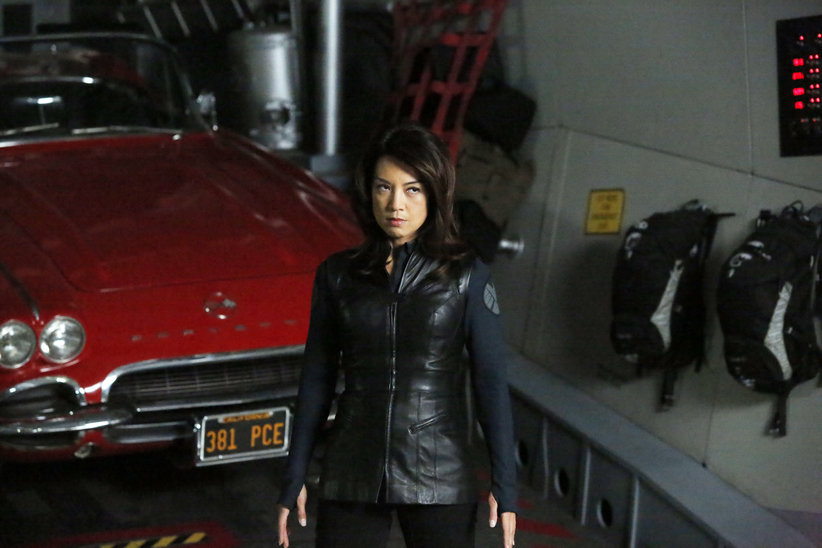 Had AGENTS OF S.H.I.E.L.D. been solely in Joss' more than capable hands, I have no doubt that it would by far be one of the best shows to tune into weekly, but being left in the hands of another (it's been proven time and time again that Maurissa and Jed together are not half the talent that Joss is alone) AGENTS OF S.H.I.E.L.D is suffering, and I don't think that even the great Thor could stop it. The episodes are lackluster and #ItsAllConnected doesn't mean a damn thing, but no one knows what's going on anymore.
Ward is banging May, is in love with Skye, and now he's HYDRA? Fitz and Simmons are adorable, easily flustered, and lacking any real substance, which immediately leads me to Skye. What, exactly, is the point of her? Something about her parents were important so she's highly valuable or something… to who now? And why is that, again? Melinda May is a badass, sure, but her lack of any kind of expression has worn out its welcome. Is she in love with Coulson? She sure seems like she could be, yet she's bumping uglies with Ward, assembled this team to put Coulson down if need be, and is apparently in contact with Fury behind everyone's backs. Who knows what happened with Agent Hand last week since all I gathered from that entire episode is that she apparently got dead, and who knows if that was even real (Fury ain't dead. No one can kill Sam Jackson. Be real. …And, you know, spoilers).

AGENTS OF S.H.I.E.L.D. seems to be moving in some sort of direction somewhere, somehow, but the individual storylines and overall plot have such little structure that the miniscule bit of information that is given is so haphazard and undeveloped that it feels like Maurissa and Jed took a page from the bible of LOST and are just making things up as they go. Joss may have made things up as he went (some story arcs were more ridiculous than others…ADAM) but you never quite felt this dazed and confused. While I know Joss is busy being all Avenge-y, it'd sure be nice if he stuck his head into the S.H.I.E.L.D. writers' room once in a while to bust their balls about the hot mess that is AGENTS OF S.H.I.E.L.D.