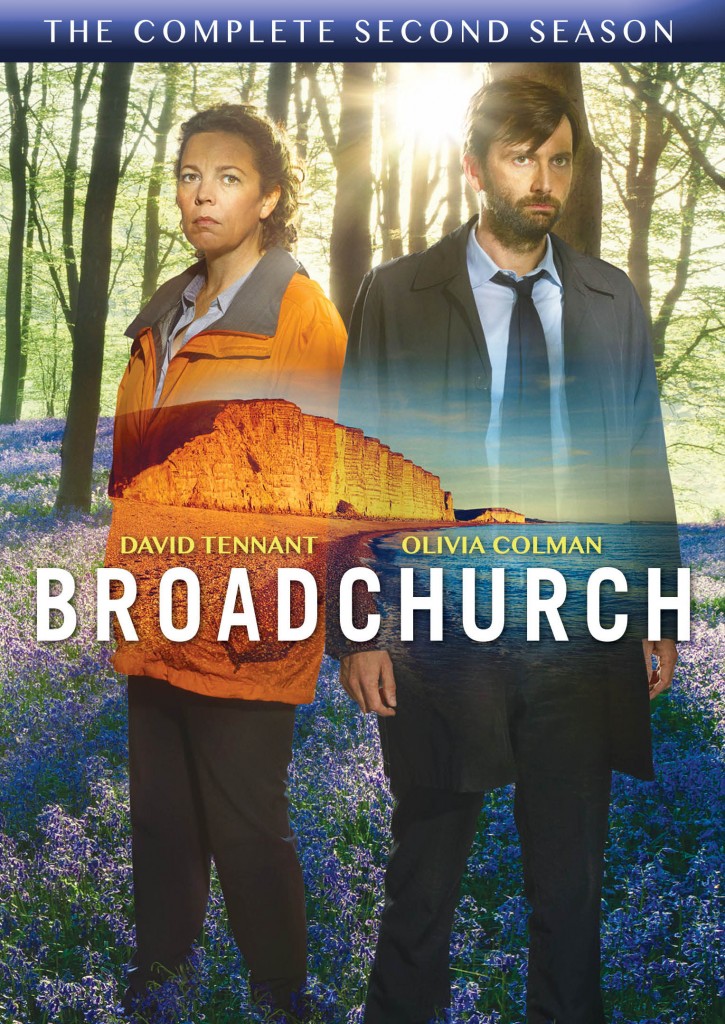 It should go without saying, but SPOILERS for season 1 of Broadchurch follow.
When I received a request to review the Broadchurch season 2 DVD, my first reaction was: THERE'S A SEASON 2 OF BROADCHURCH?! The first series seemed like a complete entity, a nearly perfect and gripping eight episode mystery that was a part of the trendy influx of prestigious detective miniseries including Top of the Lake, True Detective and Fargo. While the latter two are continuing, they're continuing with a different conceit: a new story, new actors. Broadchurch instead returns to rehash its original story (in a different way than the mostly reviled American remake Gracepoint). As it unfolds, one can't help but have The Killing comparisons dance in their heads. It was hard enough to watch David Tennant nearly die once. How could we possibly expect to withstand another eight episodes of the heart-deficient detective go through it again?
The Killing somehow lasted four seasons, but it never recovered its buzzy intrigue when dragging out its central mystery. This didn't seem like an issue with Broadchurch. After a tumultuous and frankly, insane, investigation, Alec Hardy (David Tennant) and Ellie Miller (Olivia Colman) had found Danny Latimer's killer: Miller's own husband Joe Miller (Matthew Gravelle).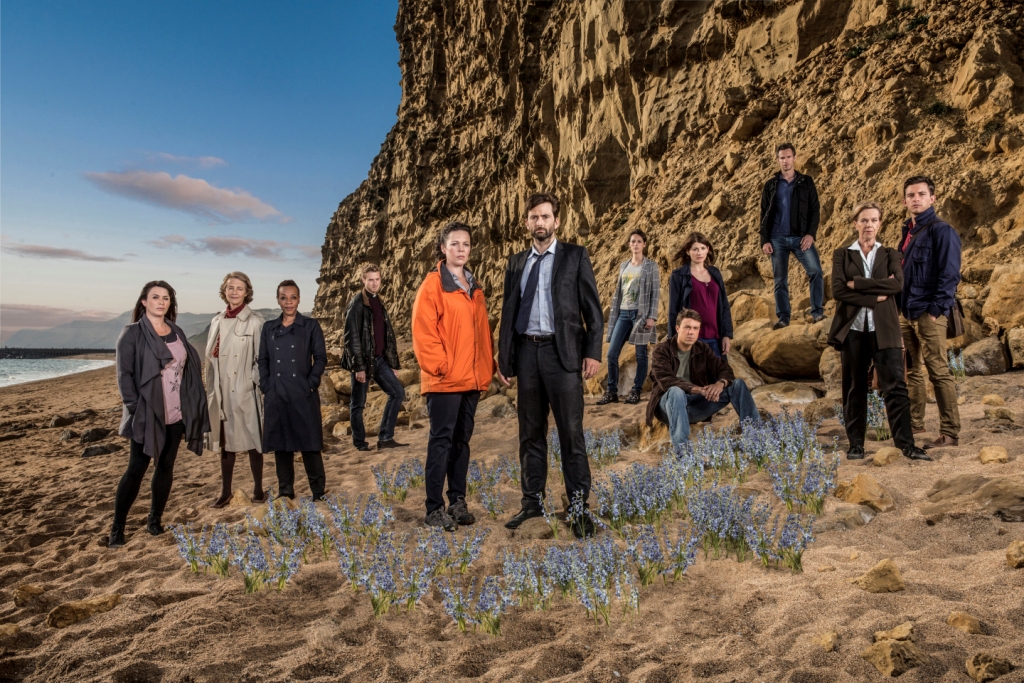 The series picks up on the eve of Joe's trial, the small coastal town of Broadchurch ready to finally put this ordeal behind them. Essentially, Joe and creator Chris Chibnall had other plans. Joe pleads not guilty, despite confessing last season, and season 2 chronicles the trial of Joe Miller, but really acts as a trial of the citizens of Broadchurch, reopening wounds, shedding to light slightly new developments and ripping to shreds Hardy and Miller's admittedly shaky investigation.
We never get insight into why Joe makes this surprising decision, beyond simply being afraid of prison. That's not enough to make this reek of anything more than a show-mandated choice; in fact, Joe's hardly on trial. There's never any real doubt that Joe molested and killed a minor, which makes everything all the more uncomfortable. Danny's murder is used as a stage for a lawyer pissing match between prosecutor Jocelyn (Charlotte Rampling) and her former embittered protégé defense attorney Sharon Bishop (Marianne Jean-Baptiste).  Broadchurch's second season attacks the justice system, morphing into a cop-lawyer combo show, and it's infuriating to know that there are cases that are ruined by speculation, lies, drama and distraction. It's a flawed system (though the wigs help), certainly, and Broadchurch is effective in its excoriation of Britain's justice system, but it's exploiting its characters to deliver the message, and feels manipulative because of it.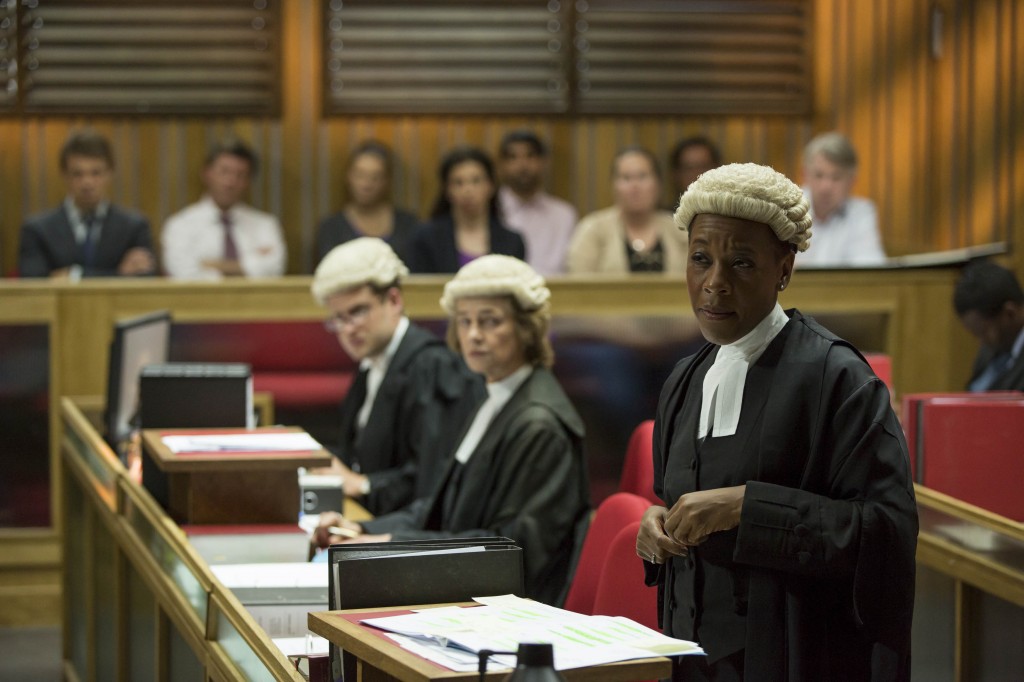 The other, more gripping, half of the show involves reopening another case: Sandbrook, the unsolved murder that haunted Hardy throughout the first series, a tortured investigation that nearly killed Hardy and certainly killed his reputation and ruined his marriage. Turns out, Hardy had never stopped working the case, and has been "taking care" of Claire (Eve Myles), the wife of his prime suspect Lee Ashworth (James D'Arcy). Apparently he's been keeping her safe and hidden away at his home, away from her potentially murderous husband. The whole thing doesn't feel right; it feels like Hardy is holding her prisoner in some warped, self-created witness protection program.
Of course, Lee is back in town, and follows Hardy to Broadchurch, and like with Joe's trial, there's never any doubt as to his guilt about something. It's fascinating to see James D'Arcy as this dangerous, wife-beater wearing beefcake flirt of a killer, especially in conjunction with his bumbling Jarvis in Agent Carter, but this storyline never completely works either.
Following the Sandbrook fiasco, Hardy's investigation inspired the brazen newspaper headline: "Worst Cop in Britain." At one point early in the season, I wondered if that might be true, as he and Miller nearly reach Gotham levels of incompetence.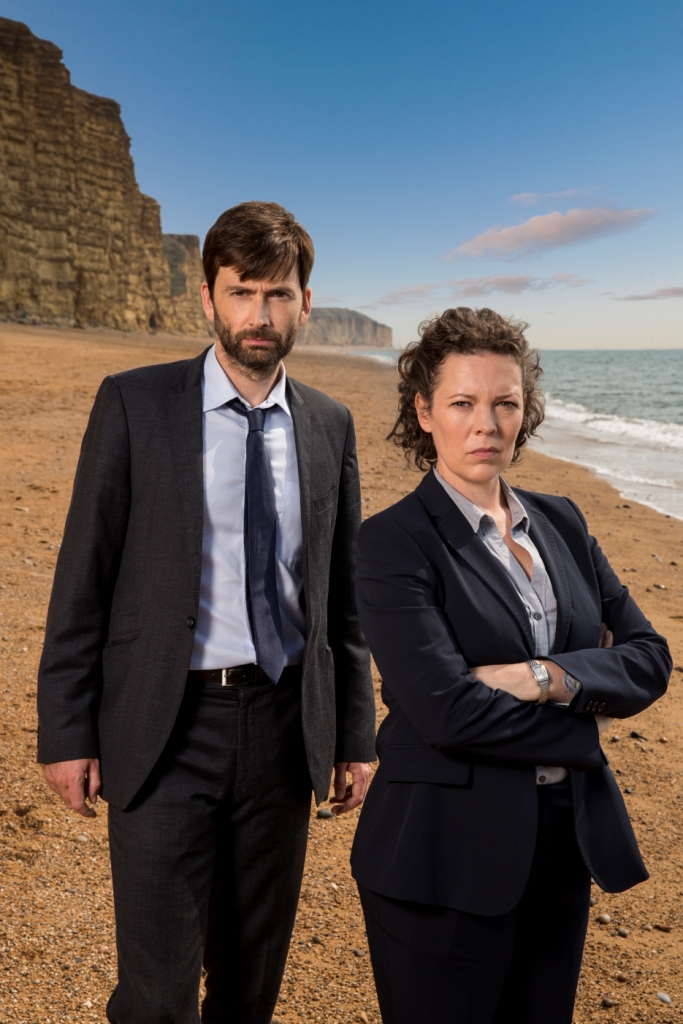 But somehow, some way, Broadchurch's second season still works, mostly as an excuse to hear Tennant's wondrous pronunciation of "Mill-ah."  Despite all its flaws, Broadchurch remains compulsively watchable thanks to the fantastic performances by our two leading detectives, Hardy and Miller. The show works Alec brings Ellie into his confidence, and enlists her help in tackling Sandbrook, because Broadchurch sings when these two are bickering at each other with a singular purpose.
In season one, Hardy was broken, quite literally dying. The roles are reversed in season 2 (except the dying part), as Ellie grapples with the fact that her husband molested and killed her son's best friend. She's not just lost the person she most trusted in the universe; she's lost her friends and the respect of the town. She's completely lost her life. The entire town suspects she had to know, and her son Tom (Adam Wilson) doesn't live with her anymore, abandoning her to live with his Aunt, and is the only person refusing to believe his father is guilty. It's heartbreaking, and Colman's emotions are always there, so painfully close to the surface, threatening to boil over. Broadchurch fans will likely be sated for her performance alone.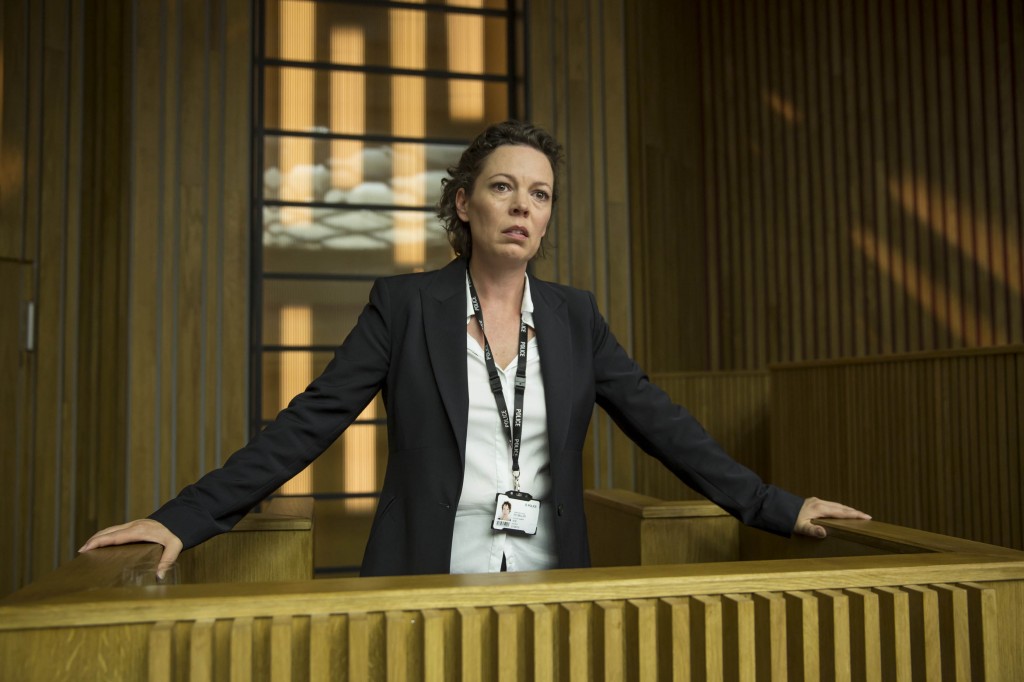 During its second season premiere, the defense has Danny's body dug up, in order to search for more evidence. It's quite obviously a ploy, and it's quickly revealed that Danny's body was dug up for nothing. In many ways, this is an apt metaphor for the entire season. Aside from witnessing some sterling performances and getting a double dose of closure, was it worth it? I'm still not sure. Unfortunately, despite a satisfactory ending and a finale that wraps up nearly every loose end, it appears that Chibnall and company haven't learned their lesson: a series 3 is happening.
Broadchurch season 2 is already out on DVD. The set comes with deleted and extended scenes, several joint interviews with David Tennant and Olivia Colman, stars Andrew Buchan and Jodie Whittaker, a making-of, featurettes on the Latimer family and interviews with new cast members Charlotte Rampling and Eve Myles. Buy it today!