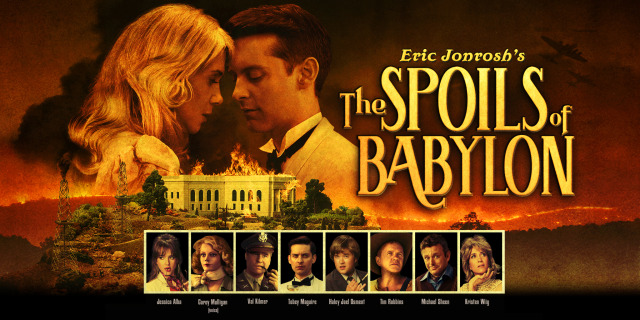 Oftentimes, when I find myself with an hour or two to kill, I scroll through Netflix, Hulu and various other online outlets, and am frozen with indecision, fraught with stress over what show I should watch next. Do I set aside my life for a few years and start Star Trek, in all its iterations, from the beginning? Should I catch up on Scandal or House of Cards, or did I already miss the boat on those shows? Do I open a book, like say Wheel of Time? Normally, I settle on merely catching up on a couple shows ongoing that I do watch, or switch gears to a movie, another potentially life-altering decision and a whole new can of worms. But sometimes, it feels good to be able to start and finish something in a short period of time, and not have to devote weekends, entire weeks, or months, to Binging media content.
Because I watch way too many things, I don't get to binge through shows as fast as I'd like. It took me a year to watch all of the new Doctor Who. I'm in the middle of Broadchurch and probably will be for a couple months, even though it's a 9 episode long BBC series.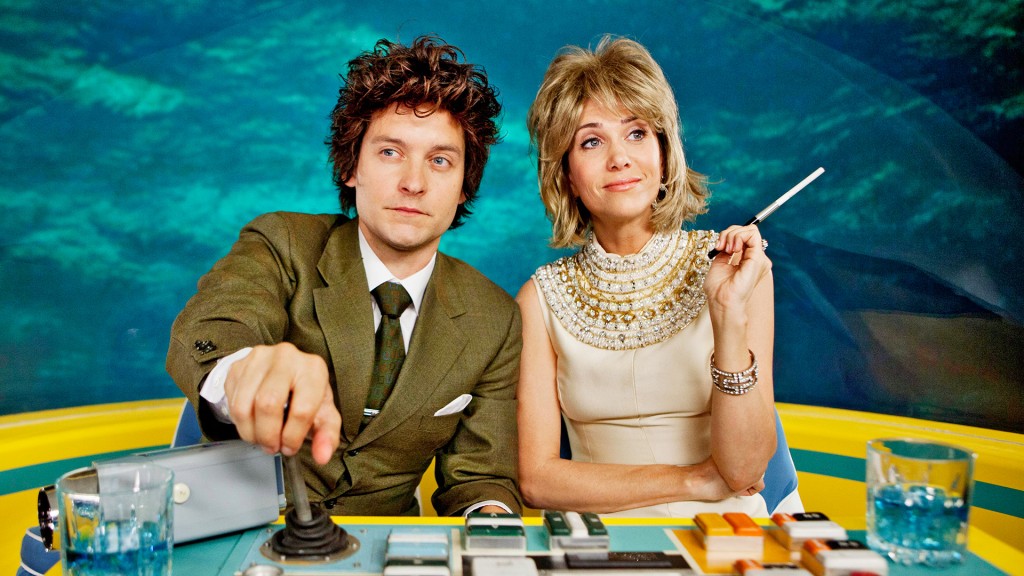 Enter: IFC's The Spoils of Babylon, a six episode long mini series, with each 23 minute episode spread out over two mid-afternoon writing breaks. It was glorious to watch a complete story in such a short period of time, a minor commitment, and it helped that it was the funniest show I've seen in 2014.
Written by SNL veterans Matt Piedmont (Funny Or Die Presents…) and Andrew Steele (Casa de mi Padre, The Ladies Man), and directed by Piedmont, the show is an unabashed parody of long, drawn out miniseries' adapted from pulpy, generation spanning novels from the 1970's and 80's. It's like an even less serious Dallas, though it takes itself just as seriously as all these event programming.
A great parody is one that loves and reveres its source material, and transcends it. It's why Galaxy Quest was voted as the 7th best Star Trek film ever by fans (it should be #1). If there's a Thorn Birds convention, they'd likely worship The Spoils of Babylon.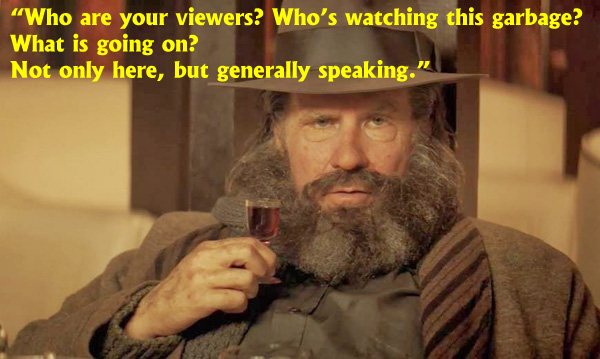 Each episode is introduced by Eric Jonrosh, a caricature crafted after the lush, enormous version of Orson Welles, with a dash of Philip Roth, John Updike and writers of that ilk and ego. He is the writer of The Spoils of Babylon, a bestselling book that only HE could adapt, in painstaking fashion. Will Ferrell is the only choice for Eric Jonrosh, and you never want his hilarious, boozy over-the-top introductions to end. I'd watch an entire episode of The Spoils of Babylon even if it was him just trying to introduce said episode. Anchorman 2 caused me physical pain, but Ferrell's act isn't tired; that spark hasn't gone away. It's a reminder of his unparalleled comedic talent.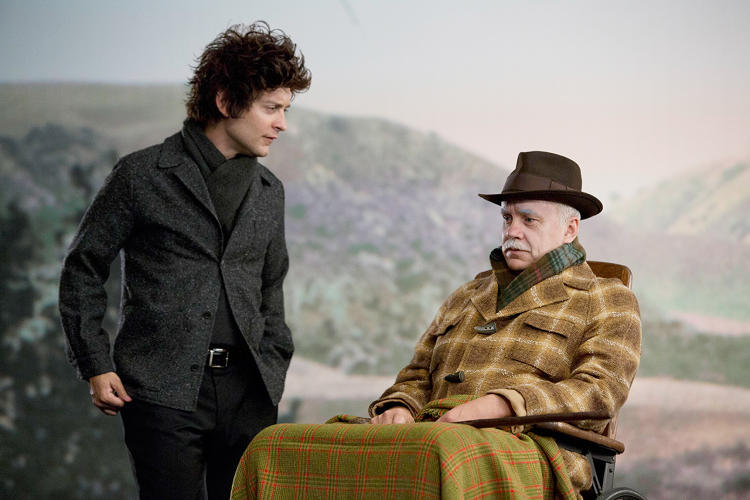 The Spoils of Babylon chronicles the love, murder, betrayal and incest that centers around the Morehouse family, one made rich and powerful thanks to striking oil in Texas under the guise of patriarch Jonas Morehouse (Tim Robbins). Jonas adopts orphan drifter Devon, who becomes his only son and heir to the Morehouse name and corporation.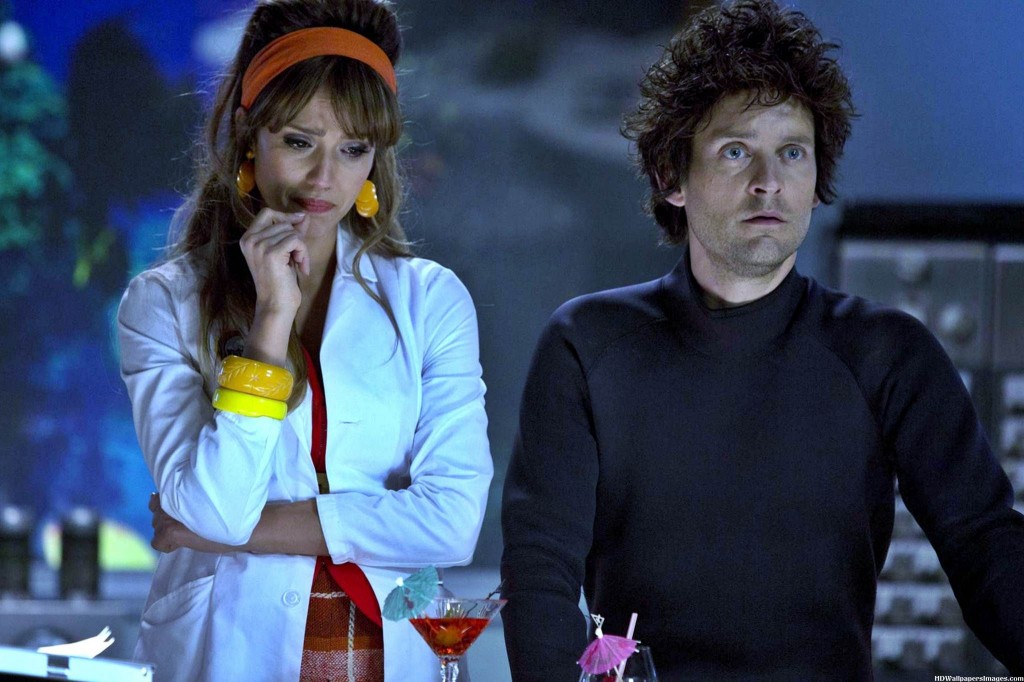 Tobey Maguire plays Devon, and you might think that an interesting/odd/unfortunate choice depending on your opinion of Maguire, but trust me, it's perfect. He's never been better as the author/soldier/oceanographer Devon Morehouse. Tobey's been pushed aside since the abhorrent Spider-Man 3, but I always think any criticism directed to his Peter Parker and Spider-Man is unwarranted and harsh. Even so, he admittedly seems pretty boring, the equivalent of ordering a plain burger with no cheese or pickles or onions when you can get the Sriracha Burger. But he erases any notions of that in The Spoils of Babylon, where Maguire is the best part, and that's saying something, because the cast is ridiculous. He has a new wig, beard, mustache and career in every scene, and he clearly relishes a role that's fun, weird, and deliciously over-the-top. Devon and the show itself is like a pinwheel of emotions.
He's, naturally, in love with his sister Cynthia Morehouse, played by an always brilliant Kristen Wiig. She was born to play a nutty, corrupt CEO/oil tycoon and star-crossed lover of her brother, a love that threatens to doom and sully the vaunted Morehouse name.
When I said Will Ferrell was an unparalleled comedic talent, that was in a universe without Wiig, which thankfully we don't have to live in. She's wonderfully insane, with tremendous tantrums and loutish things to say throughout.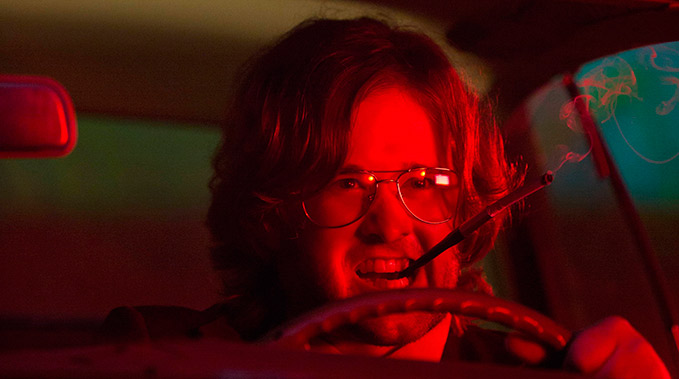 You have to watch Spoils of Babylon to witness the seeds of Haley Joel Osment's comeback. He's in Kevin Smith's Tusk, has a role in the forthcoming Entourage movie and in Amazon's Alpha House, and he's gut-busting as the over-the-top, cackling Winston Morehouse, Cynthia's only son, plotting to kill Devon and everyone he loves. It's still startling to see a grown up Osment, and Spoils of Babylon takes advantage of your momentary pause by amping up Osment's pure villainy. It's glorious.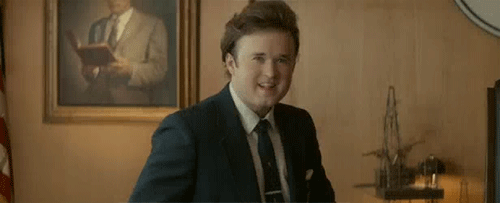 This is a show where Devon returns from war with a wife, and it's a talking manikin (womanikin?) voiced by Carey Mulligan named Lady Anne York (see below). In the same scene, there's a banner welcoming Darren home, which (duh) isn't even Devon's name. It's never referenced, just the kind of subtle humor also on display in this comedy playground, and perhaps a nod to Arrested Development.
The miniseries also stars Val Kilmer, Steve Tom (best name ever?), Jessica Alba (as Marine Biologist/oceanographic enthusiast Dixie Melonworth), Molly Shannon, Michael Sheen and obviously, David Spade. You can't really top that.
So hop onboard, and revel in the show that IFC perfectly describes thusly:
Patriarch Jonas Morehouse shepherds his daughter Cynthia and adopted son Devon from meager beginnings in the oil fields of Texas to powerful boardrooms in New York City. Cynthia and Devon, entwined in undeniable love, stumble through war-torn battlefields, blazing mansions, filthy drug dens and velvet-sheeted bedrooms on their quest for power and influence. Despite Jonas's best efforts to intervene, Cynthia and Devon's merciless love sets into motion a wave of destruction that crashes down on Devon's graceful wife Lady Anne, his daughter Marianne, his colleague and lover Dixie, Cynthia's hen-pecked husband Chet, her evil son Winston, the scheming Generals and far beyond.
So what are you waiting for? It'll literally take you less time to watch the entire series (138 minutes all told) than survive ANY one of the Transformers movies.