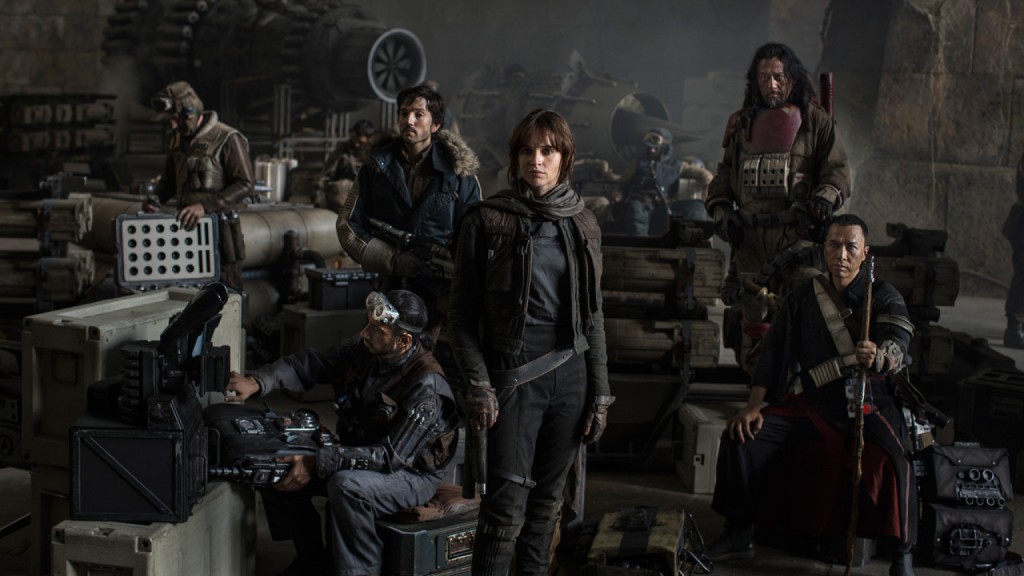 About one year ago, Andy and I each counted down our 10 most anticipated sci-fi-/fantasy movies for 2015. I assume that everyone who read our posts (millions) only saw our respective Top 10 films, for lo, our power is great and terrible to behold. Feel free to relieve how largely wrong our anticipation skills were in predicting quality: my rankings included Minions, but not The Martian or Ant-Man; Andy's list included fucking Pixels. Yeah, THAT Pixels. What a doof. But, to be fair, the goal was never to predict what will be the Top 10 in quality at year's end, but rather, to list what we were most excited about. It just turned out that our instincts were wrong. A lot.
This year, I'm expanding my list to a Top 15, out of respect for a packed year — though whether packed with quality or disappointment obviously remains to be seen. I honestly have a bad feeling about a lot of the movies I'm going to rank; and yet, at least for now, the idea that they stand on a knife's edge between success and disaster is kind of exciting in its own way. So let's get to it. Once again, my syllabus will be the indispensable io9, which listed 75 movies of note.
Let's start with some of the notable movies that didn't make the Top 15.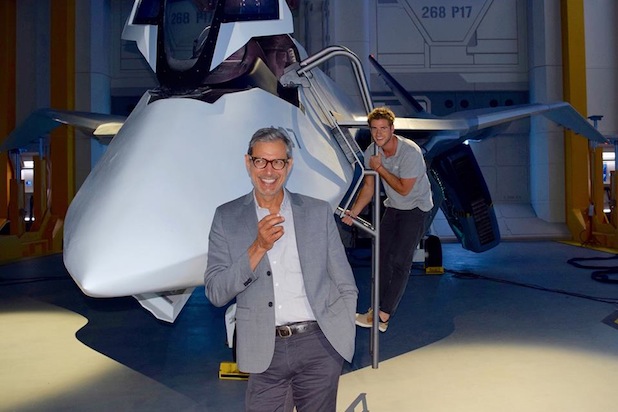 Pride and Prejudice and Zombies
I have no clue if this film will actually be good, or if/when I'll even see it, but I'm so glad it's going to exist. The core concept is actually one of my favorite things coming out this year. I still have a vivid memory when the book first came out — at first, with relatively little fanfare, before quickly gaining steam. An advance review copy was sent to the college newspaper where I was then editor-in-chief. The packaging was nondescript and I had no idea what I was opening. The bemused bewilderment when I pulled out Pride and Prejudice and Zombies, a book none of us had yet known existed, is a weirdly cherished moment. I soon ordered our best copy editor to read and review it (he liked it!), and if I still had any power over him (alas, power is fleeting), I would order him to review this too.
Gods of Egypt
This looks like it could, and should, be one of the year's biggest bombs. It's trailer looks generic and unmoving (though pretty, admittedly), and that's even before you get to the fact that almost all of the "Egyptian" leads are white. This is going to crash and burn, deservedly, and yet that surety of disaster almost makes me intrigued by it.
Crouching Tiger Hidden Dragon: Sword of Destiny
I actually never saw the first film, and I'm surprised to see a sequel so many years later. But it looks so gorgeous that I want to catch up on the first one and catch this too.
Zootopia
This may have actually been the closest film to cracking my Top 15, as its advertising so far is quite charming.
Jungle Book
This movie was an honorable mention for me last year, too, before getting pushed back about a full year. Now we a trailer to go off, and it does look visually impressive, with a notable voice cast. It just doesn't excite me yet.
Angry Birds
I kind of love it when a movie so obviously misses a trend, as this one clearly has by a pretty wide margin.
Alice: Through the Looking Glass
Whyyyyyy. Well, I know why. But still.
Now You See Me 2
The first film was a fun enough ride. I didn't feel any need or desire for a sequel, but Daniel Radcliffe is supposedly the villain, so sure, why not.
Warcraft
I've never played any Warcraft game, and have no strong feelings either way about the franchise. But I did find the first trailer for this to be intriguing, and I could see myself getting sucked in if reviews are good.
Finding Dory
This is a likely bet to finish in Top 15 in quality, because, you know, Pixar. But while I certainly like Finding Nemo a fair amount, I don't have just a particularly strong pull to it; it finished middle of the pack in my futile Pixar film rankings. Plus I'm a little disappointed in another Pixar sequel, rather than a new original.
Independence Day: Resurgence
Oh, I'll see this for sure. Jeff Goldblum = end of story. But will it be anything other than a messy disaster fest? Ehhhhhhhhh. But then, does it need to be?
The BFG
Spielberg does his first Disney movie, complete with a pleasant cast. Still, nothing about the teaser trailer got me excited yet, though it does make me want to rewatch The Iron Giant instead.
Assassin's Creed
I have no attachment to this franchise, but hey, Michael Fassender in a cool cloak!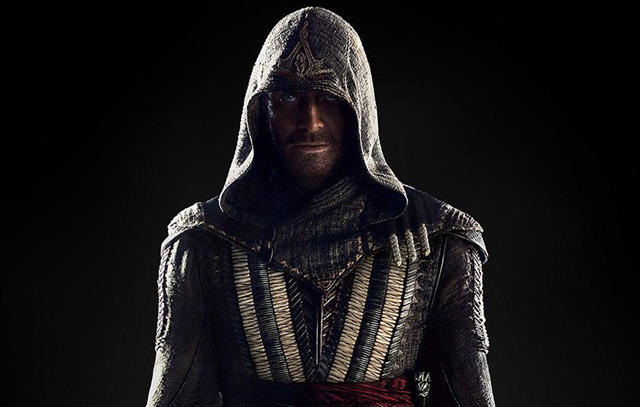 The Legend of Tarzan
It looks like it could be a mess, but maybe an entertaining one. I'd rather have George of the Jungle 2, though. Oh, they did that? Fine, then bring Fraser back to complete the trilogy!
Ice Age: Collision Course
I won't see this in theaters, or when it comes out on video. But someday, about five years from now, it will be on cable TV some Saturday afternoon, and I'll put it on in the background while reading or exercising or doing something else. And when it ends, I'll distractedly think, that was enjoyable enough. So it goes for all Ice Age movies.
Bourne 5
Oh hey, there's another of these, with Matt Damon back. I don't really care about this franchise, but I am excited to see what they subtitle it (Bourne 5 is just the working title, apparently). My vote is for Bourne Harder.
Pete's Dragon
Ehhhhh no thanks.
Sausage Party
The Rogen/Franco/Hill/etc. team can be grating, but also hilarious when hitting the right notes. It'd TBD which this will be, but it's a hard-R animated film, something rarely seen today in wide release, so that's interesting.
Kubo and the Two Strings
I'm fairly neutral toward the Laika studio, but this does look pretty.
Inferno
The first two Howard/Hanks adaptations of Robert Langdon adventures were enjoyable fare, and I'd expect no less from the third. Plus, Felicity Jones! I wonder if she'll make another appearance in this post? (Spoiler: yes.)
Moana
This looks super adorable, with high upside, but I'm not ready to put it higher yet.
Passengers
A sci-fi romance starring everyone's darlings, Chris Pratt and Jennifer Lawrence! I think this could end up being this year's The Martian: a film I was unsure about until I saw the first trailer, then was totally sold and had my anticipation levels shoot through the roof.
Jumanji
No.
—-
And here it is at last, the countdown you've been pissing your pants in excitement for!
THE TOP 15
15. Teenage Mutant Ninja Turtles: Out of the Shadows
My surprise pick for #15! I haven't even seen the first film of this reboot yet (though I suspect I'll give in), and I understand all the considerable cause to doubt a Michael Bay production. But Steven Amell as Casey Jones! Bebop! Rocksteady! KRANG! And the first trailer just looked fun as hell. So why not? Turtle power!
14. The Huntsman: Winter's War
I thought the first film was gorgeous but kind of empty, and had no enthusiasm for the idea of a sequel. But the trailer took me by surprise and left me actually rather sold on this idea. Plus, that cast.
13. The Little Prince
The animation looks so wondrously charming that I fell in love with the first trailer, and look forward to this quite a bit.
12. Suicide Squad 
This is, in all likelihood, going to be a bad movie. But even that is intriguing in its own way. I've seen a lot of bad movies, and many of them are still quite entertaining. And this was is just insane enough that it could be a messy blast. The cast is theoretically strong, and the concept is a relatively new one in the world of comic book movies.
11. Captain America: Civil War
Look, I've made no secret about my disdain for the comic book story this is based on and Marvel's choice to adapt it. I'm still having a hard time getting past that, to be honest. Why would noted anti-establishment Tony Stark be the pro-government character here? (You can claim that the Ultron failure showed him the error of his ways, but bullshit: only shortly after that backfired, he was still charging blindly ahead and activating Vision despite the exact same danger. Tony didn't change then, and it's lazy to pretend he's changed between movies.) Why would Tony even think he and Cap were "friends" when almost all their previous interactions have had them fighting? Why this story, when there is so much else out there? But I'll put a cork in it. It's Marvel, and it's the Russos, and we're finally getting one of my very favorite superheroes (BLACK PANTHER!), so this still stands a shot at being at least entertaining. But my anticipation levels aren't that high.
10. Kung Fu Panda 3 
I remember thinking that the first Kung Fu Panda looked stupid, and I avoided it. But then I got free passes for Kung Fu Panda 2 when it was in theaters, and relented and watched both. To my delighted surprise, they were actually quite wonderful, full of charm and some of the best-animated fight scenes I've seen. So despite the relatively long delay between movies, I'm feeling good about this one too.
9. Ghostbusters
Paul Feig plus a cast of some of the funniest women on the planet, featuring Thor as a secretary. This looks like it could be a worthy successor to a classic.
8. Gambit
I actually had this much lower when I started to sort through movies, and even considered leaving it unranked. But the more I thought about it, the more I realized I actually am kind of pumped for this. Gambit was overrated for most of the 1990s, but I think he's swung too far in the opposite direction now and is an underappreciated character. Tatum once seemed super pumped about this passion project, and despite some development drama, they ended up with the often-great Doug Liman directing, plus my mega crush Lea Seydoux as Bella Donna. If we end up with a great Mister Sinister too, then this could take off in a big way. That said, the fact that we only have two confirmed cast members right now for a 2016 release suggests that Fox might be better off pushing this to the 2017 slate.
7. Fantastic Beasts and Where to Find Them
Harry Potter without Harry Potter! I often thought when reading through J.K. Rowling's series that it was a shame we were only getting a fairly narrow slice of what was clearly a much larger magical world. This year, we'll get another slice, via a prequel that sound fun and charming. Plus, Eddie Redmayne looks like a plucky leading hero.
6. Star Trek Beyond
The first trailer for the latest installment of NuTrek was quite underwhelming, and yet we have gotten a lot of positive signs, too. Simon Pegg co-wrote the movie and has repeatedly pushed the idea that this movie will have new worlds and races, getting back to Trek's exploratory origins. Director Justin Lin is best known for the Fast and Furious franchise, not exactly the first fit one thinks of for Trek, but he has expressed a deep childhood love of the series, too. Plus, Idris Elba as the villain. I think this will work out great.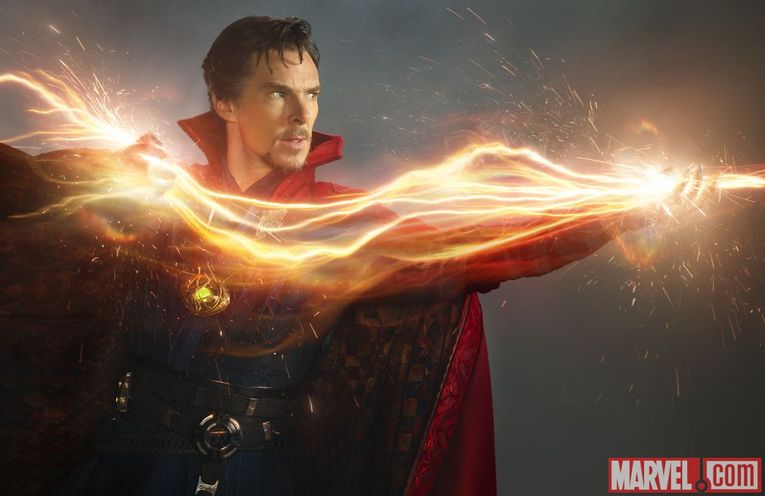 5. Batman v Superman: Dawn of Justice
This is, easily, the most difficult movie to rank. I could make a case for it being #1, or a case for it unranked, though I'm not sure how convincing either case would be. Like Suicide Squad, I suspect this will not be a good movie: it looks too grimdark, too Zack Snyder, with mediocre trailers that have seemingly given a hell of a lot of the plot away. And yet, it's the first time we'll ever see live-action Batman and Superman together. It's the first time live-action Wonder Woman will appear in a movie. Those are things I could only dream of, once upon a time. This is so much of my childhood coming to life, even if it is in a way that leaves me almost as uneasy as it does excited. For good or bad, I'm anticipating the shit out of this.
4. Doctor Strange
Doctor Strange is theoretically one of, if not the highest-upside character to enter the MCU post-Avengers, and getting fan-loved Benedict Cumberbatch for the title role should only increase the chance that Strange fulfills my expectation of becoming the bridge of popularity between the current iteration of the MCU and the one we expect to dawn post-Infinity War(s). The rest of the cast is also superb, and early buzz has been playing up the possibility of the movie going to some psychedelic, Steve Ditko-inspired places, which is exactly what I want.
3. X-Men: Apocalypse
The X-Men mean a lot to me, even if their films have been steadily surpassed by the MCU and likely the DCCU in terms of audience attention. I loved Days of Future Past, and despite some concern about the look of Apocalypse himself, I enjoyed the first trailer for this. Most importantly, it's Apocalypse, star of some of the great X-Men stories and the character who most made me go "oh shit!" as a kid when he'd show up. This appears to have so much of the comic book feel that I wanted out of previous X-films, even when I enjoyed previous movies despite the absence thereof. Plus, Storm has a mohawk!!!
2. Rogue One: A Star Wars Story
I adored The Force Awakens, and while my excitement for the first "anthology" movie isn't as high as my anticipation for the start of a new trilogy was, Disney has certainly proven their trustworthiness in shepherding the franchise. By December, I'll be through the roof again for this cool concept of checking out the Rebel Alliance's other members, besides the A-Team. The cast is awesome (hey, Felicity Jones again!), and Gareth Edwards' career is off to an impressive start.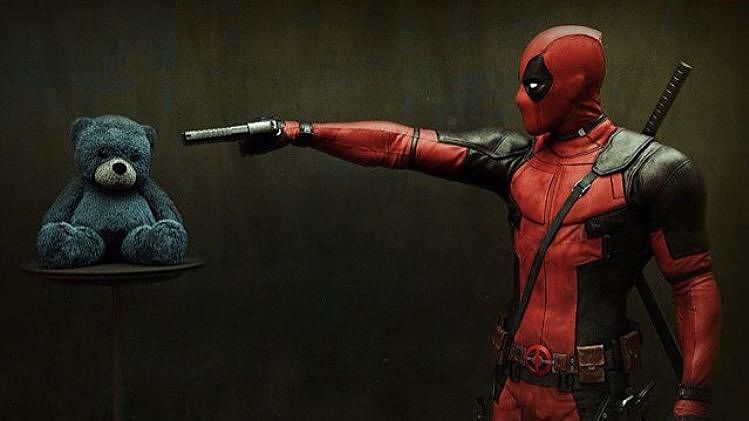 1. Deadpool
Surprise! In a year with Star Wars, Batman and Superman, Apocalypse, two MCU movies, and plenty more, my top pick is a February release of a movie that Fox spent years not wanting to make.  A lot of that is because of how much I've grown to love Deadpool himself over the years, but if I were considering that alone, this movie with still be at least a couple spots lower. What shoot it all the way to #1 is what this movie could be: a radical departure from what we've come to expect from mainstream superhero films. It's not that I have superhero movie fatigue, per se — eight of my Top 15 films this year are still based on characters originating in comics — but I am more than ready to see the genre push in some new directions and become less formulaic. A violent R-rated superhero isn't quite new, with the Kick-Ass films coming first to mind, but it's far newer than anything else this year. Add in copious amount of humor and, most importantly, the fourth-wall-breaking title character, and you really do have something we've never seen before. A violent comedy starring a postmodernist superhero? I didn't realize, until Deadpool got made, that we need that, but I think we do. This is the sci-fi/fantasy movie that stands the best chance at breaking new ground in 2016 and pushing its genre to take more chances. That alone is worth anticipating, and it should also be a shit-ton of fun.